How Fitness Studio The Wall in Los Angeles Breaks Down Barriers
Sometimes fitness is about breaking down our inner walls and perceived limitations, which is exactly what a Los Angeles fitness studio called The WALL seeks to do. Founder Jason Wimberly was able to develop the concept and studio through breaking down his own walls. After spending his entire childhood focused on movement and his body, he was professional dancer by seventeen years old. But it wasn't until he was working for Gucci in marketing and sneaking out of the office to take two to three group fitness classes a day, when Wimberly realized what his true passion was.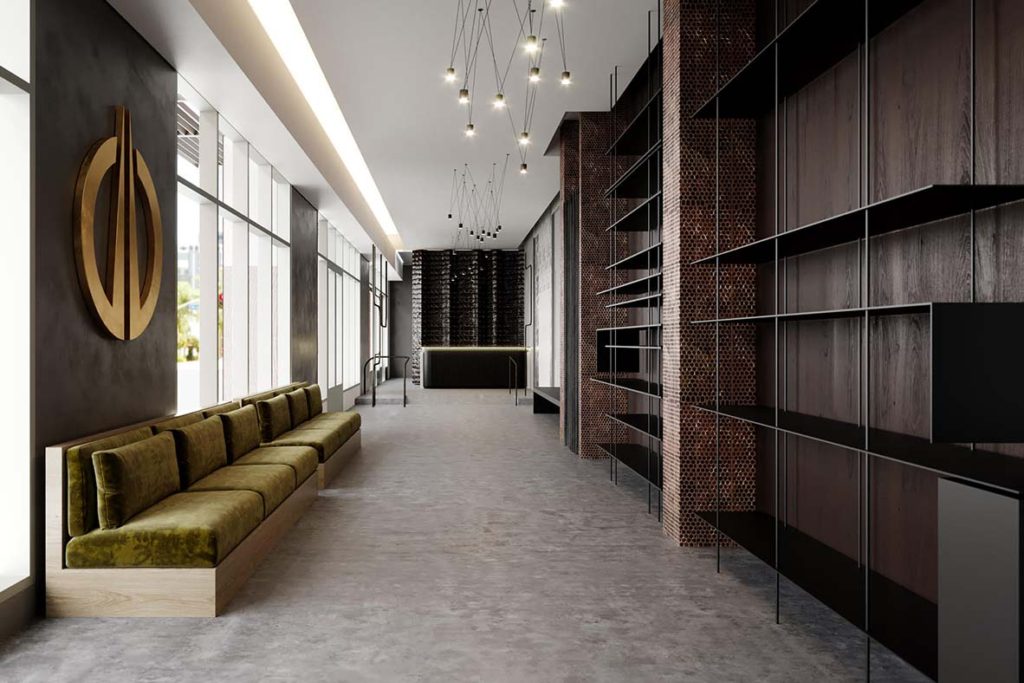 Twelve years and approximately 6,000 group fitness classes at studios such as SoulCycle and Equinox, a DVD called WIMBERLEAN and many celebrity clients later, he founded The WALL's pop up location on Sunset Boulevard in 2017.
Wimberly told me, "It was a great way to test the concept, further develop the curriculum, and build a community." In April 2018, The WALL's permanent studio will open up on Wilshire and La Brea Avenue. Approximately 5,000 square feet, it will have two state of the art studios, a lounge, lockers, showers, a juice bar, café and free parking (which is one of the best amenities a studio can have in Los Angeles).
In its current location, there are two classes offered at The WALL. The signature 123STACK consists of ten minutes of core activation, twenty minutes of rhythmic weight training, and thirty minutes of indoor cycling. A full-body workout, the three-part concept really forces you to focus because it's over before you know it. With upbeat instructors and familiar music, 123STACK feels less like group torture and more like a strong community effort. You definitely feel like everyone is in it together.
STACKED is a similar class, but without a bike. Wimberly explained, "With STACKED we simply remove the bike, and our 45-minute offering starts with our ten minutes of core, thirty minutes of rhythmic weight training, and ends with what we call our 'breakthrough challenge,' which is a series of bodyweight exercises for a cardio burst."
Wimberly emphasized that when he was developing this program, he wanted his classes to be the only you needed to take. Furthermore, he wanted to "defy current trends and do something unique without focusing on a gimmick or fad."
The new studio will have three more offerings. There will be a 45-minute long stretch and recovery class, dance cardio and a 45 minute long spin class.
Another interesting aspect of The WALL is that everyone wears a heart rate monitor. While many studios do this for the sake of competition, Wimberly has a slightly different approach. "I personally was never a big HR monitor guy. I also don't focus on the number on the scale with my personal clients. It's always been more about how they feel, but with THE WALL I wanted to be able to prove how great our classes are and what they can do for you. Many studios make claims they can't prove. Our digital platform and app isn't meant to distract during class, but at least deliver results we can prove thanks to data."
His statement isn't unfair. I completely forgot I was wearing a monitor until I saw everyone else taking theirs off at the end of class, forgetting about them until their stats were emailed to them.
No matter where you workout, Wimberly says it is is possible to incorporate some of the principles of The WALL into your routine. "I would suggest always doing weight training before any cardio. It's been scientifically proven that if your goal is to burn fat and maintain or even build lean muscle mass, weights before cardio should always be the goal like it is in all our classes."
If you don't live near Los Angeles, but want to take WALL classes, you can expect Wimberly to be producing a series of events across the across the country and opening up a studio in New York City in the not-so-distant future.
Let us know!
Did this post help you get closer to achieving one of your goals?