13 Natural Makeup Lines to Enhance Your Beauty Routine
We all know living a healthy lifestyle means limiting our exposure to chemicals and toxins. While it is impossible to avoid everything, it's incredibly easy to cut potentially harmful ingredients out of our makeup routines. There are so many great makeup lines and products out there that just happen to be vegan or toxin-free, it's hard to believe chemicals are still necessary. Here are some of my favorite lines and products to help you look your best without anything unnecessary.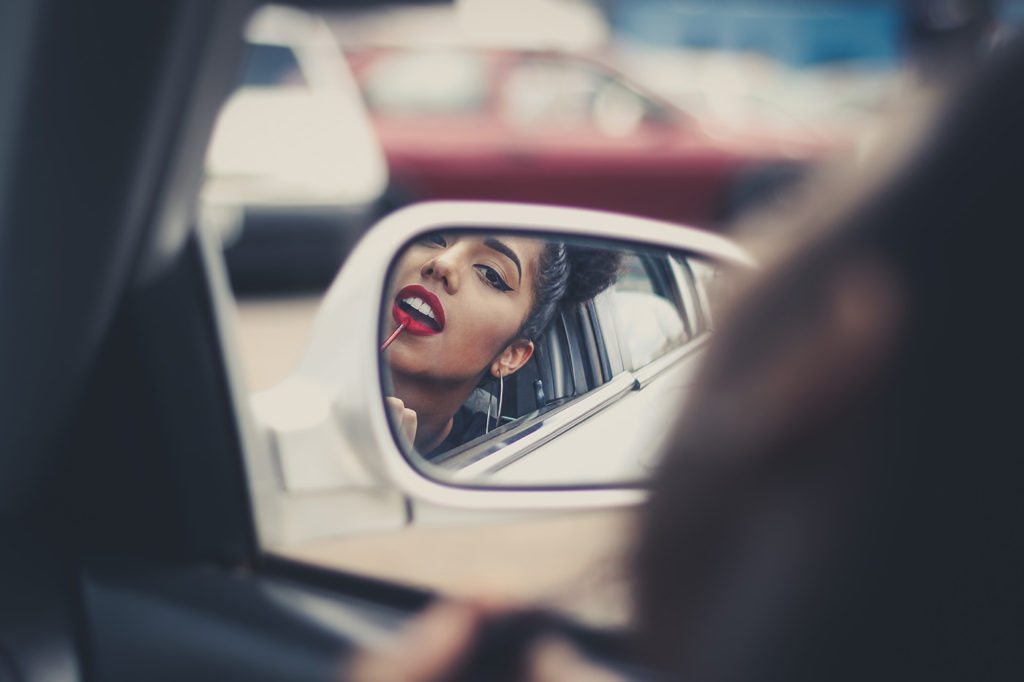 Beth Bender Beauty
Beth Bender has so many great products that are not only vegan, but personally created by Beth herself and made in the United States. The hero products in this line are the eyeliner stencils ($19) and gel liners ($14 each). There are plastic stencils as well as disposable tape sets that make it very easy to draw the perfect cat eye in seconds. The gel liners are long lasting and apply perfectly even without the stencil. I'm also obsessed with adorably packaged highlighters ($30 each), which are available in every color of the rainbow.
Juice Beauty
Juice Beauty is known for their vegan skincare products, but their makeup line is equally impressive. Everything is formulated without hormone disruptors or other hazardous chemicals. One of the best products of the line is Phyto-Pigments Flawless Serum Foundation ($44). It feels really good on the skin and has buildable coverage for running errands or going to an event.
I also love the Phyto-Pigments Ultra Natural Mascara which runs for $24.. It's a great everyday mascara if you want a simple, natural look with a little extra flare from the slightly spiral shaped brush.
The Cream Blush ($25) is another winner. It can be used as a blush or even on your lips. It's very moisturizing and contains ingredients that are actually good for your skin, including plant-derived hyaluronic acid.
The Shadow Sticks ($22) are a product really unique to Juice Beauty. They can be used as liners, shadows and to create a perfect smoky eye. They are very moisturizing but not greasy and offer buildable color.
BH Cosmetics
BH Cosmetics proves that high quality vegan makeup that feels expensive doesn't have to be. While they offer a full range of products, the eyeshadow palettes really stand out.
My two favorites are the Carli Bybel ($22.50) and Solar Flare ($15.99) palettes. The Carli has 21 eyeshadows and highlighters. The colors are highly pigmented making it a really good value. If you are going for a less natural look, the Solar Flare palette, with its Star Wars-inspired packaging, features eighteen shimmery warm-toned shadows in a range of colors from nude to dark.
Supergoop
Supergoop is mainly a sunscreen line, but their SPF 45 Invincible Setting Powder ($20-$30) is a makeup mainstay. Available in three colors and translucent, the powder is built into the brush and dispenses perfectly. With its refillable packaging and removable brush, this is a great product if don't like the feeling of liquid sunscreen under your makeup or need extra protection. You can also wear it without makeup if you are getting your sweat on outdoors and don't want to risk getting sunscreen in your eyes.
If you prefer a setting spray, the Supergoop! x MILLY Limited-Edition Defense Refresh Setting Mist SPF 50 ($12-$28) will make your face look as on point as a dress by the famed designer.
Miss A
Not all of Miss A's makeup is vegan, but they have 228 vegan products starting at $1. There are so many great choices from the Moonstone Bronzer, to the Rose Quartz Highlighter, lip liners (all $1) and seemingly everything else under the sun. I love Miss A for experimenting with trendy colors, gift giving and their makeup brushes, which are soft as butter. Check out the Paw Paw Charity: All About Eyes Brush Set + Holder, ($10.55), which comes with extra karma points because every purchase helps support animals.
Aisling Organics
This line was created by Krysta Lewis after years of being sick and learning her foundation was the culprit. I really love the individual eye shadows ($22) in this line. They are highly pigmented, natural and it's actually possible to pronounce all of the ingredients.
Stowaway
Stowaway Cosmetics is a really different type of line because it is designed for women on the go. If you travel or can't lug around a lot of makeup for touch-ups, Stowaway can change your life. There is a kit for every activity, from working out, to traveling, to playdates and overnights starting at $39. Everything is pared down to the basics, but you won't miss anything you need. In addition to kits, every product is sold individually. One of my favorites is the Essential Eye Palette ($26). It's tiny enough to even fit in your wallet.
Note Cosmetics
Note Cosmetics offers a full range of vegan and paraben-free makeup. It's also very affordable. The Hydra Color lip glosses ($9.99) really stand out. With 27 bold colors, they look good and also nourish your lips with argon oil and cocoa butter. While most moisturizing lip glosses have a tendency to slide right off, these stay on. You can also mix and layer.
SPELA
If you like liquid mattes, SPELA will be your favorite new line. A single lip color will run you $18. I've never tried a liquid matte that lasts as long as SPELA does. If you plan to be in a situation where re-applying your lips isn't going to be possible, you can wear one of these and not worry at all. The colors are also absolutely beautiful. My personal favorite is Spin, which is the perfect shade of bright pink. If you prefer something more subtle, try Flirt. SPELA is vegan and paraben-free. This line is also E.U. compliant, which in short means it complies to European standards. This is an important thing to note because the European government allows far less toxic chemicals in their cosmetics than the FDA does.
The Body Shop
The Body Shop has lots of great vegan makeup, especially the Matte Clay Concealer ($10). Formulated with tea tree oil, it won't just cover up a blemish, it can actually help it heal. It's also sweat and humidity-resistant, so you can cover up when you work out. The Face Contour Palette ($24) is another essential from this line. 100% vegan, it simplifies the contouring process with just four colors.
Coola
Makeup primer is a true necessity, just like sunscreen, which is why it's brilliant that Coola found a way to combine them both. The SPF 30 Dawn Patrol Makeup Primer ($42) is perfect for all skin types and shades.
However, if you want to look like you have a tan while avoiding the sun, Coola's Sunless Tan Anti-Aging Face Serum ($54) has you covered. This product might be one of the most innovative multi-taskers out there, especially with a vegan, paraben-free, non-GMO and phthalate-free formula.
Cheeky Physique
Cheeky Physique's Sublime Lips ($25) is paraben- and cruelty-free, using Manuka honey to plump like a dream. While most lip plumpers have a chemical taste or make your lips feel as if they are on fire, Sublime Lips has a mild kick and smells like strawberries. It also really works.
Gretchen Christine For Twila True
You can't finish off your look without proper nails. No one knows this more than Gretchen Rossi, who personally has her hand (no pun intended) in this beautiful nail polish ($36) collaboration with jewelry designer Twila True. The chip resistant formula is "5 Free" which has no camphor, DBP, formaldehyde, formaldehyde resin or toluene. The colors are also just as eye-catching as a sparkly Twila True jewel.