Co-Working Turned Collaboration and Connection with evolveHer
[Disclosure: This post is a part of a partnership with evolveHer. As always, we only write about the places, people and things that we truly love.]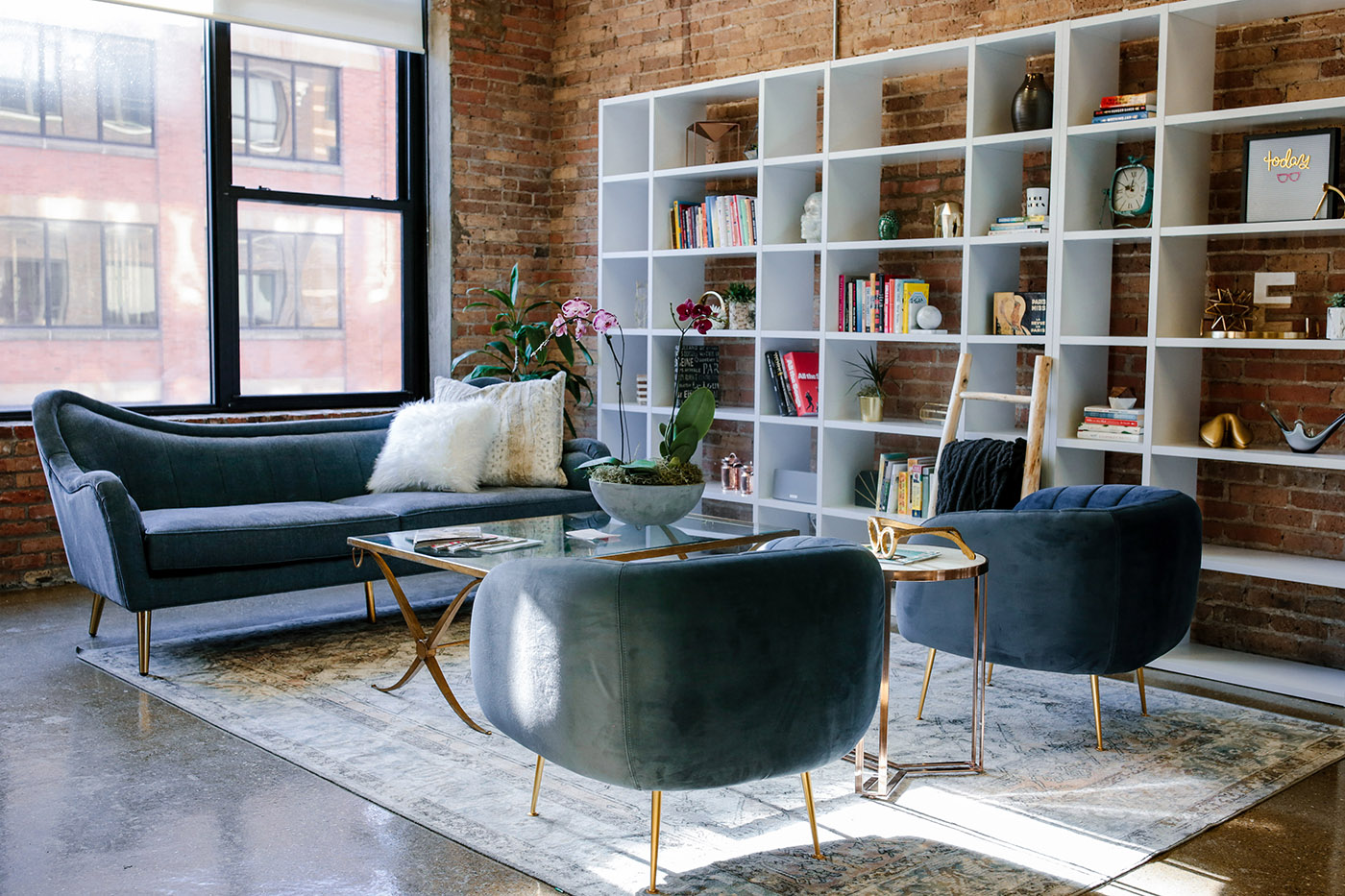 Natural light plays into most real estate decisions, but especially in Chicago where "gray, dark and snowy" describes a handful of months each year.
EvolveHer has some elements of your traditional co-working space – space to work, meet and get s*&# done, but that's where the similarities end. Lining the walls of this creative workspace for women in the heart of River North in Chicago are 20-foot windows bathing the space in light  and creating a view that's unencumbered by tall skyscrapers.
Round highboy tables take up the middle of the open-air space to foster collaboration, all backlit by the neon sign that reads "Fuel Your Passion."
The picturesque chalkboard wall with floor-to-ceiling calendar of events and decorative library ladder adds just the right touches to make the space feel like a community – or like home.
Turn your gaze to the right of the entryway and you'll see individually framed drawings of inspiring, charismatic women done by Laura Leigh that extend from the floor almost all the way up to the rafters. Some of these pieces of art represent leaders in Alicia Driskill's life who inspired her to build the workspace.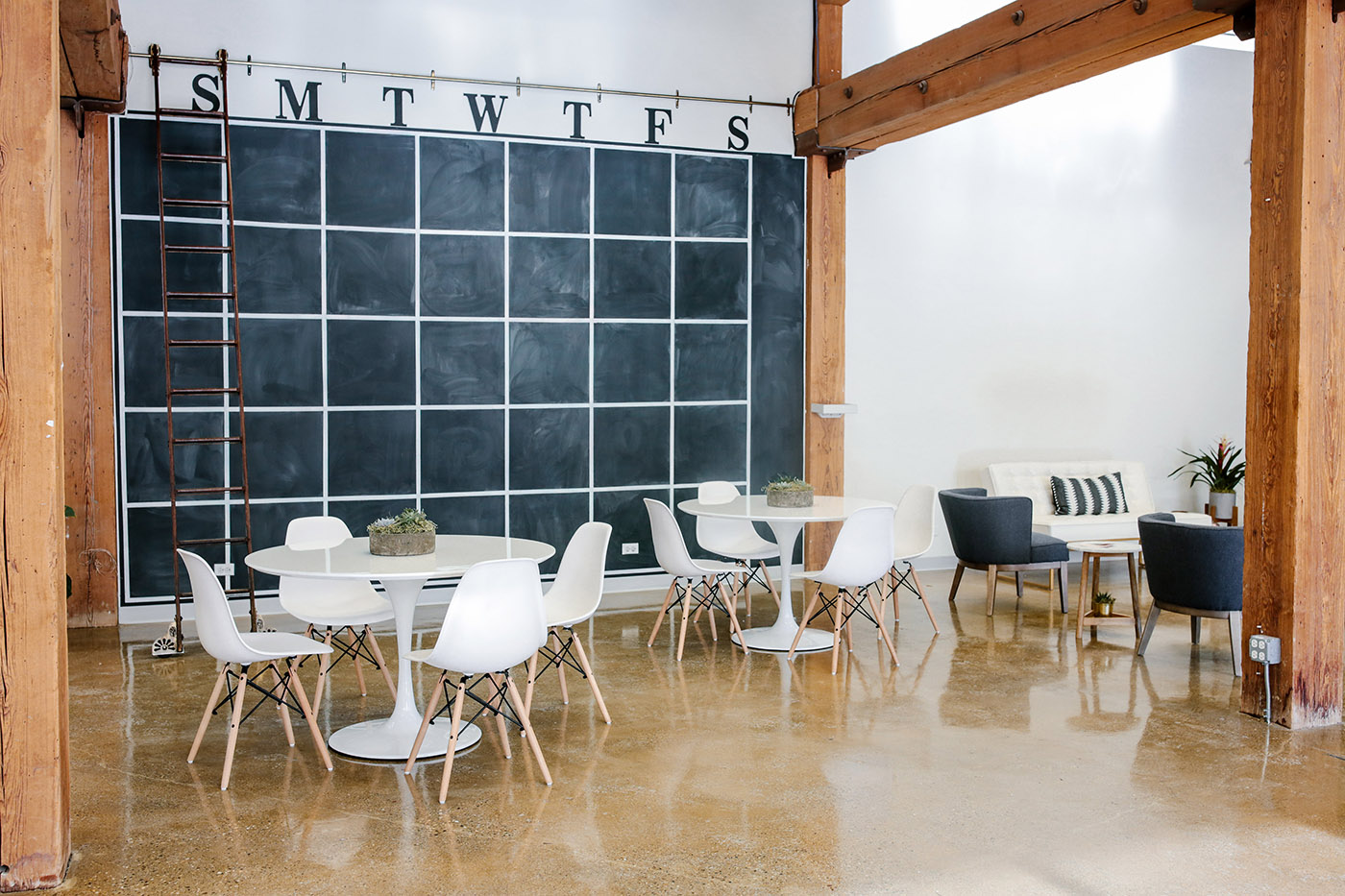 When Driskill founded evolveHer after an 18-year career in entertainment marketing and digital advertising, she did so with one goal in mind: help other women succeed.
At aSweatLife, where we believe that truly everything is better with friends and that when we lift one person up to shine, we all shine brighter, we couldn't wait to spend more time in this workspace.
We spent our lunch hours at evolveHer during #SweatworkingWeek, hosting a lunch-and-learn each day in the office's classroom space. After lunch, we stayed to work in the main co-working area of the office for the rest of the afternoon.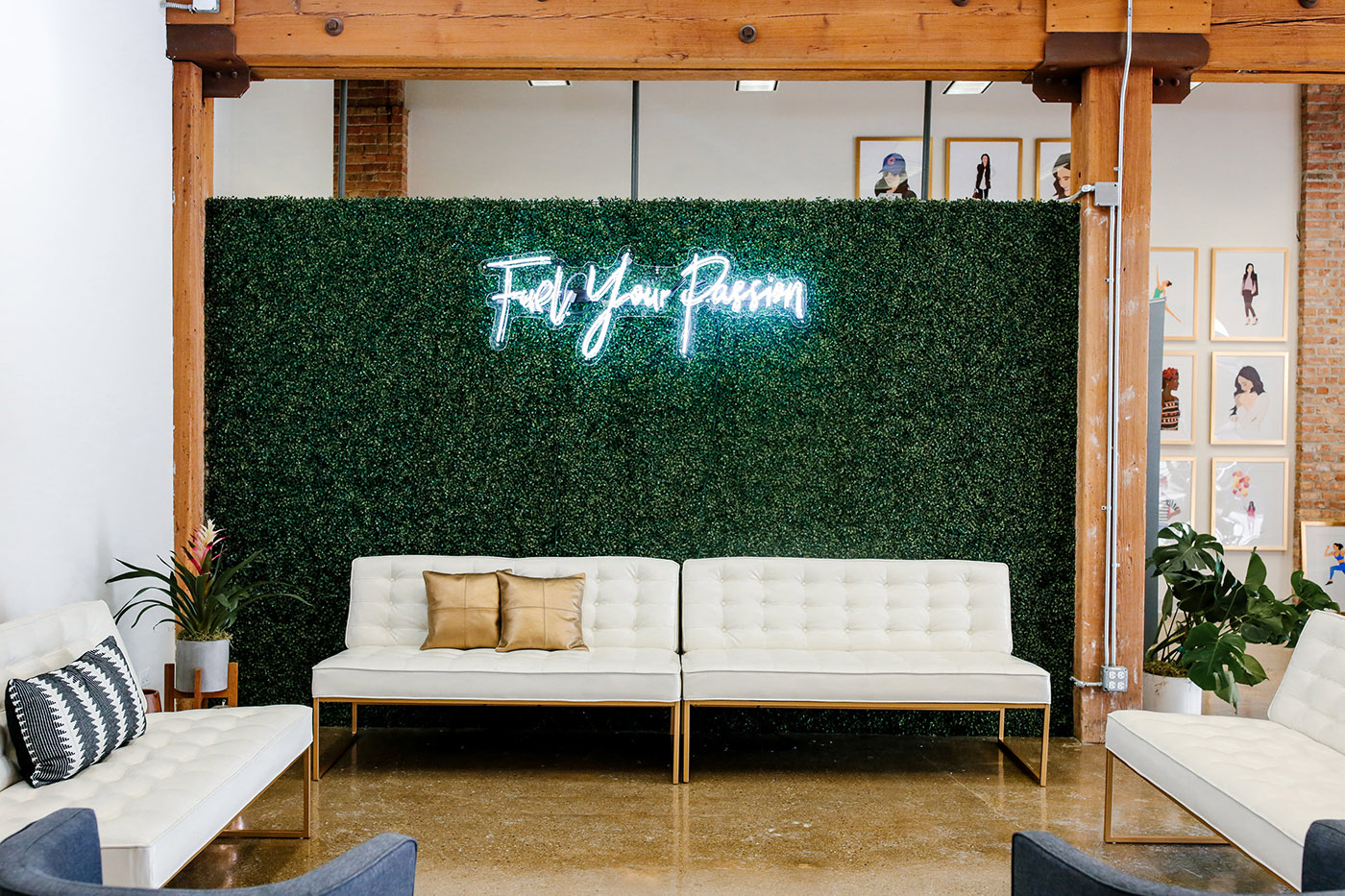 More than once, Jeana and I looked at each other and said, "This just feels good" – and that's exactly the way Driskill intended it to feel. With a cozy library nook in one corner to work or read and a bar that feels like a kitchen counter lined by high-back chairs, it's easy to find a spot where you'll feel productive, no matter your mood.
Members here also have access to phone booths for taking calls and a conference room if they need a more secluded work space during the day. Not to mention, a powder room to get ready if they get away from the office for a mid-day sweat or plan to get ready for a networking work.
After the nine-to-five hours, Driskill continues to foster community by inviting in workshop leaders or hosting workshops of her own. Some events are for members of evolveHer only, others are open to the public; all events offer tools for attendees to feel inspired, creative and part of a supportive community.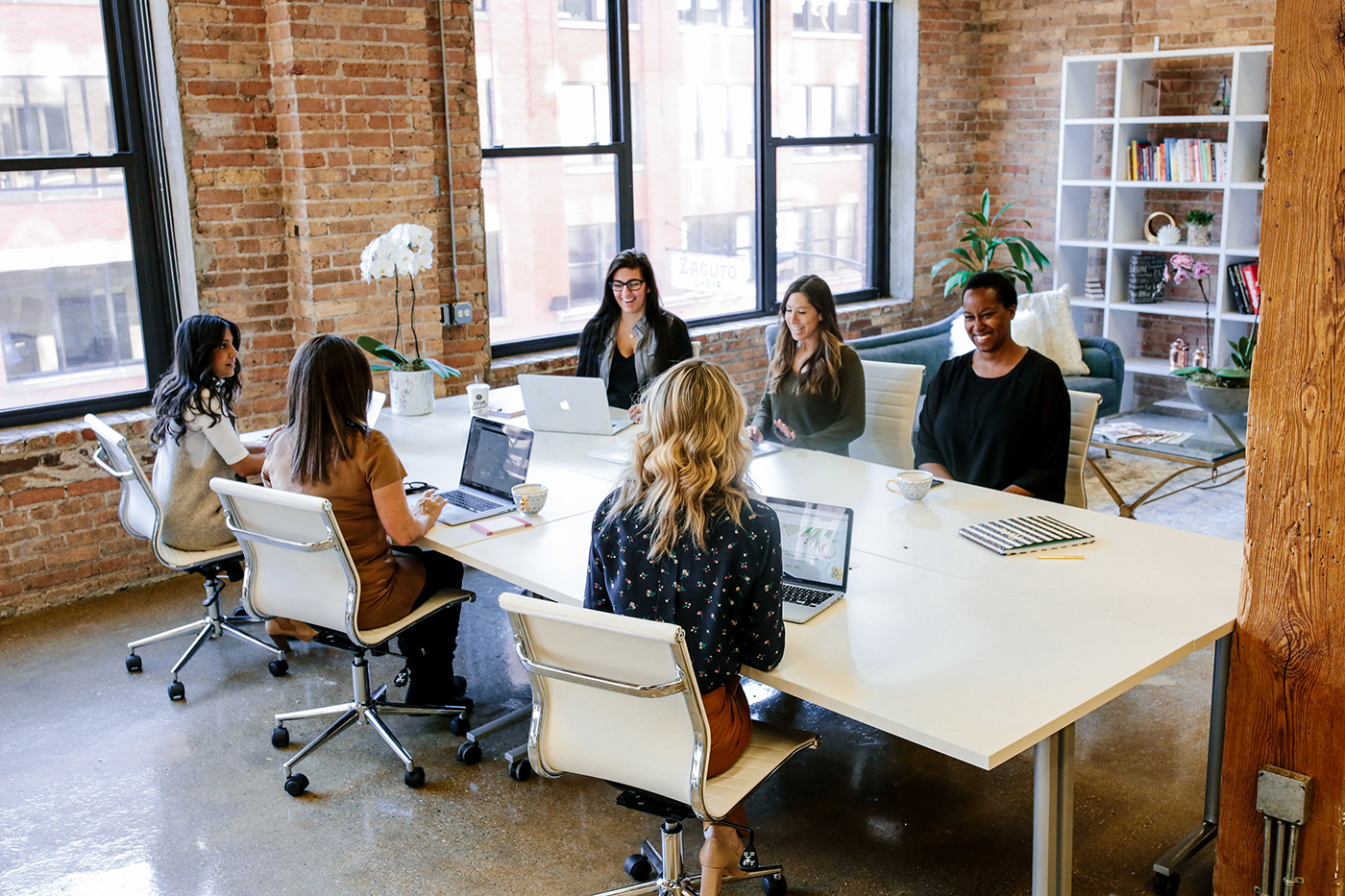 When I decide which apartment I want to rent, natural light is largely a deciding factor. When I think about where I'll be most productive, I want my office to feel that way. evolveHer's cozy vibes and clean and aesthetically pleasing design make me not only say, "I'm ready to get to work" but also, "I'm ready to move in." And yet, the biggest draw of all isn't anything material – it's how you feel when you're there. Because when it comes down to it, the connection and community you build on a daily basis in your work environment is what makes a job feel less like a job and more like a purpose, and it's what you'll remember for years to come.
Whether you're looking to launch a business or need a quiet, feel-good environment to get things done on your own, evolveHer is open for business and accepting membership applications. Find out more about memberships here or reach out to the team for more information here.