Start 2018 With These Healthy New Year's Plans
Head pounding. Face full of smudged make-up. Parched, stinky mouth.
This is how I've woken up on many a New Year's Day. Though it can be a lot of fun to go out to a bar or club to go dancing with friends on New Year's Eve, this year I'm planning on bringing in some healthy habits to kick off the new year on a clear-headed, hangover-free start.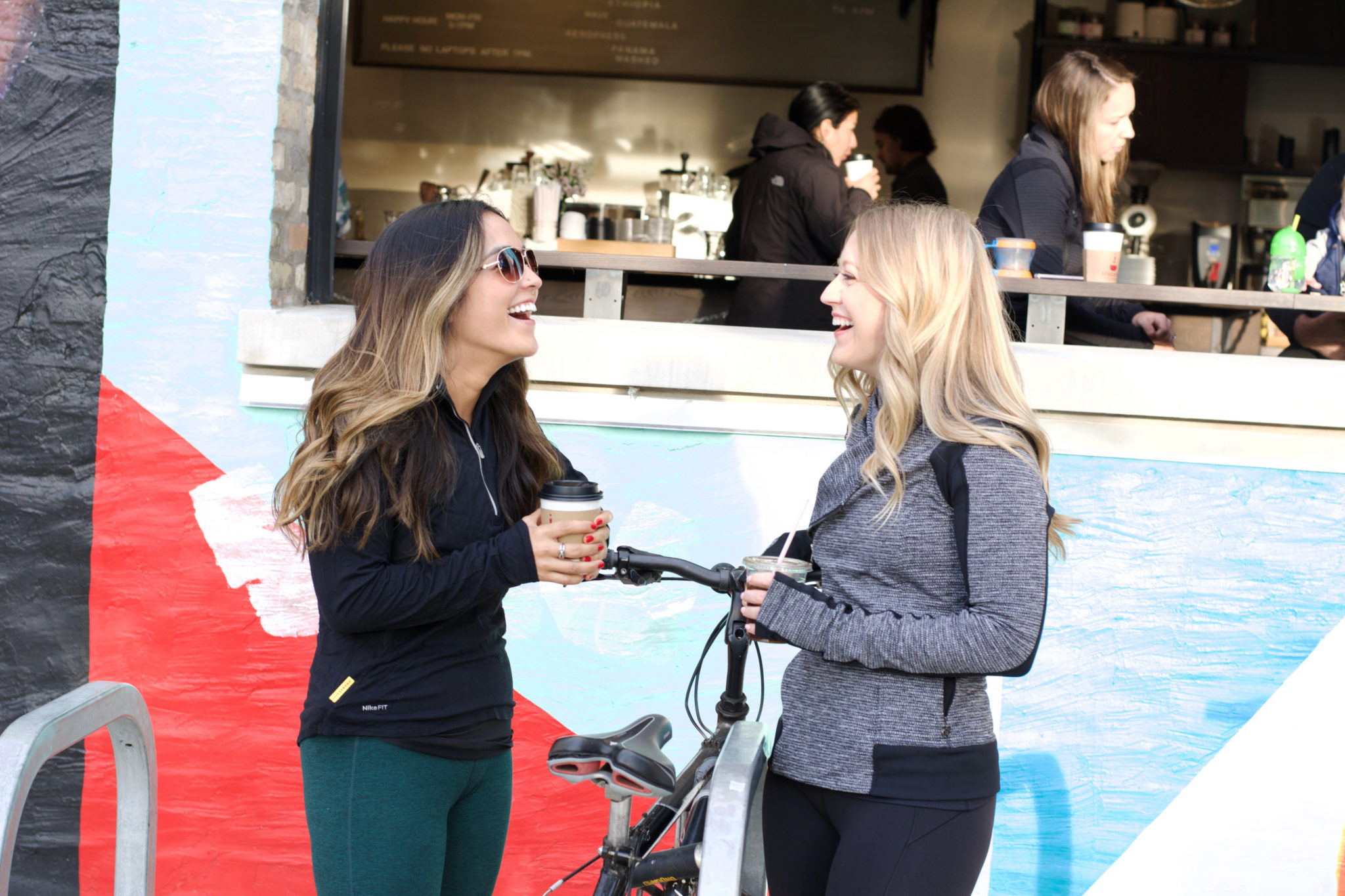 Whether you want to stay focused on wellness in the new year from day one because you're getting older (like me, sigh) or because you're acknowledging that tight bandeau dresses really aren't all that comfortable – draw inspiration from events like these going on around Chicago over New Year's. Likely, every city offers some kind of healthy equivalent if you're in the market for a different set of New Year's plans.
Weekend trips
January 1 falls on a Monday this year which makes it the perfect opportunity to take a weekend getaway. Though flights are really pricey that weekend, there are likely plenty of fun outings close by that can get you moving in the new year.
Close to Chicago, Granite Peak is a top notch ski resort in the middle of Wisconsin. With 75 runs and three high-speed lifts (which are pretty rare for Midwest resorts), they also have a pretty awesome chalet at the base that rivals some of the ones out west. On New Year's Eve they will have a fireworks slope slide and a Torch Light Parade with a live band until 12:30 am. Only about a four-hour drive from Chicago, Granite Peak makes for the perfect trip to get out of the city hustle and bustle and enjoy the Wisconsin winter.
Starved Rock is a popular hiking destination in the summer for many suburban dwellers, but it is an amazing place to visit in the winter months too. The waterfalls turn into a scene from Frozen that Olaf would be amazed by, and since we're in Illinois and it is all relatively flat, you don't have to worry too much about slipping on the snow and ice.
If you don't want to venture out into the frozen land alone, they offer a guided winter hike that is about a 4.5-mile loop. They offer a New Year's Eve party package that includes an overnight stay at the lodge. You can spend New Year's hiking and enjoying the outdoors and then warm-up with your drink of choice by the fireplace in the lodge. If that's not balance, I don't know what is.
Workouts
In Chicago there really is a 5K for everything and New Year's Day is no exception. The 5K kicks off on the south end of Lincoln Park by North Avenue, then winds up Lakeshore Path to Diversey before coming back down south. The best detail of this race is that it starts at 11 am, so you can be reasonable about your new year's goals and not try to pretend like you want to wake up at 5 am, whether you went out the night before or not. Register before December 15 to receive a discount.
This event on December 31 is a real game changer: Hip Hop Yoga. Hosted at the Whirlyball facilities on Webster, $15 will not only get you a unique yoga class, but also a power juice before the class begins and a breakfast burrito + fresh fruit afterwards. The juice starts flowing at 9:30 am and the bodies start yoga flowing at 10 am. I really can't think of a better way to get pumped up and ready to take on the new year. 
Wellness
Take the splurge money you would've spent on a dress and cover charge for New Year's Eve and put it towards a relaxing experience on New Year's Day. Use the day off of work to treat yourself at your spa of choice.
I'm a fan of the indulgent services at The Waldorf Astoria spa in Chicago, which makes you feel like royalty (or like you're on "The Real Housewives of Orange County"). With a chic design and extensive list of services, you'll never want to leave. One of their most popular facials is the Silk Peel facial which, after a non-invasive exfoliation then infusion of topical solutions, makes your skin feel as soft as a baby's bottom (or, like silk). 
In Chicago, Aire Ancient Baths just opened in time to take advantage of New Year's splurge and splendor. One of only two location in the United States, Aire is inspired by ancient Roman and Greek bathhouse traditions. You'll find salt baths, hot and cold baths, steam rooms and saunas, massage services – even an indoor/outdoor pool open year-round in Chicago. Book a day at this spa or one like it and enter 2018 feeling like a king or queen.
If you're taking part in any fun and active events this New Year's, share them in the comments! Whether it's a brisk bike ride on the Lakefront Path or Hip Hop yoga, I'm looking forward to a refreshing, healthy start to the new year.
Let us know!
Did this post help you get closer to achieving one of your goals?