Allyson Felix, Olympic and World Champion, Breaks Down Her Massive Goals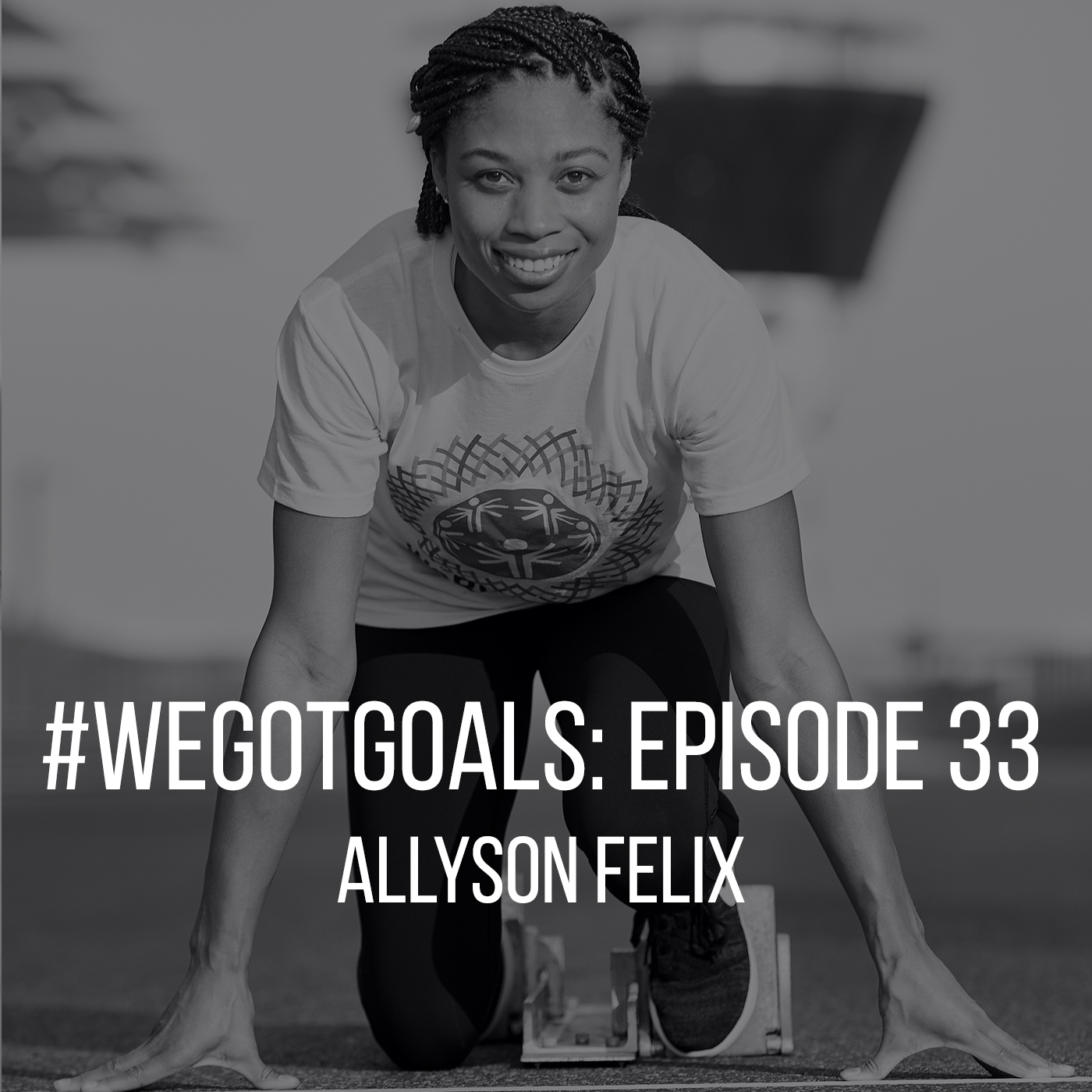 In 2004, then-18-year-old sprinter Allyson Felix went to the Athens Olympics aiming to win gold in the 200-meter dash—and took silver to Jamaica's Veronica Campbell.
In Beijing in 2008, the two lined up for a rematch, with the same result.
But Felix never took her eyes off the ultimate target, an individual gold medal in the 200 meters. In 2012, she finally achieved it.
Of all her accomplishments—her eight other Olympic medals (including five other golds), her 11 World Championship victories—that one holds the most meaning, she told me on this week's episode of #WeGotGoals.
"It was eight years of being dedicated and sacrificing and having doubts—you know, is this ever going to come together?" she said. "So being able to accomplish that goal represented so much for myself, and also all the people who supported me."
Few mortals can even fathom the type of success Felix has seen in her sport. How is it even possible, I asked her, to work toward goals that are so audacious, so otherworldly? Her answer: one day, one hour, one track session at a time.
"Whether that looks like getting through a workout in certain times for a specific day or even to the sense of, I want to do something that takes me out of my comfort zone, I want to try a different event, something I'm not as comfortable with—those are all smaller goals that help me reach some of the bigger ones that can feel just a little harder to achieve," she says.
It's a mindset that's obviously paid off, making her one of the most decorated athletes in track and field history. Along the way, she's faced setbacks and obstacles, including those early Olympic defeats and a serious hamstring injury in 2013. "I don't think I ever really get over those moments," she says. "But they're always fuel. They've taught me so much."
Felix also finds energy and inspiration in aiding others—especially children—in achieving their goals. She spoke with me on the phone from Abu Dhabi, where she was working to help athletes with intellectual disabilities prepare for sprint events in the upcoming Special Olympics World Summer Games, to be held there in 2019.
"To me, this kind of work is just so meaningful. It truly changes lives. And so to be able to be a part of that, to see people reach their individual goals—it's a different type of rewarding," she said.
After all the hardware she's earned over her 15-year career, Felix isn't anywhere close to hanging up her track spikes. She's still looking to compete at the World Championships in 2019 and even to earn a spot on her fifth Olympic team at the 2020 Summer Games in Tokyo.
Getting there will require just the right balance of hard work and recovery to keep her body healthy, a line that shifts along with her physiology as she ages. She knows the barriers will be significant—but that's exactly why she keeps at it.
"I love to challenge myself, I love to do something that doesn't come easy," she said. "I'm looking forward to the whole process and journey."
You can follow that journey—along with Felix's work with organizations like Special Olympics—on Twitter and Instagram.
This episode was produced by me, Cindy Kuzma, and is another thing that's better with friends. Please share this episode with yours—and if you love it as much as we do, leave us a rating and a review on Apple Podcasts.