From Side Hustle to Career: What it Takes to Teach Yoga Full-Time
Step into a yoga class with Allison English and you can feel it: she's not only leading your through poses, she is a true teacher.
She is deeply passionate about that role, having made it her career for the last 16 years. After becoming certified as a Forrest Yoga teacher over a decade ago, she saw what providing yoga to others did for their bodies and their lives. She didn't fully intend to turn yoga into a career, but it was enough to change her course from aspiring archaeologist to full-time instructor. Now she is a world renowned Forrest Yoga teacher, teacher trainer and one of the most respected instructors in the business.
And it is just that – a business.
I sat down with Allison to hear the physical and emotional demands of the business of yoga where she's found success and fulfillment. These are the lessons she's learned and the ways she believes you can build a career as a yoga instructor too.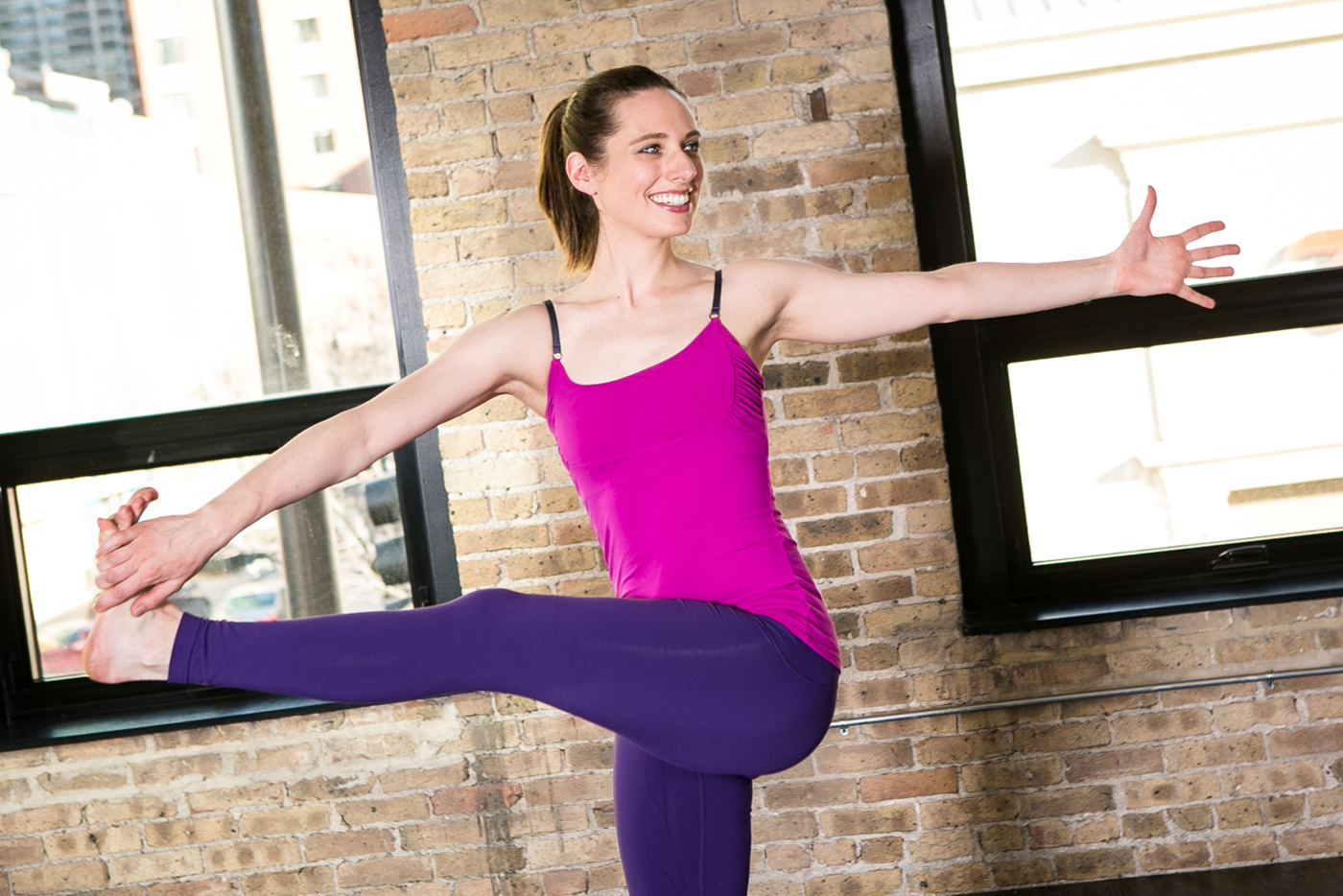 It is a highly rewarding job, but an even more demanding one.
As a student, you experience an hour on your mat with a teacher and then you move with your day. For the teacher, it requires so much more energy and time – more than twice the time with transportation and planning.
To say it's a hustle is an understatement.
"I get up very early I go to bed very late, I am on email a lot, I do a lot of admin work to keep a business going," Allison said. "I have to carve out time to practice every day. I have to plan classes that are engaging and interesting."
Allison also listed the time she spends pursuing continuing education and her own inspiration as pivotal and often overlooked.
You have to define why you're teaching.
In order to accept the demands of a career in the fitness or yoga world, hone in on what you love about teaching. When you're a new teacher, Allison recommends asking yourself, "Why am I teaching?" Without a mission, she said, it's nearly impossible to execute a vision of your life and to build your business.
As Allison suggested, all the choices you make, the events you accept, the partnerships you form, should ladder up to that mission and bring your vision to life.
"Figure out what you bring to the table and teach that," she said. "Because I guarantee you there are people waiting for you. And [remember] you can't reach everyone. You'll reach the people you're meant to reach."
Avoid burnout through self-care.
Even teaching what you love won't save you from getting exhausted. In fact, it might even make you more susceptible to overdoing it. When I asked Allison how she keeps from burnout she paused.
"I practice," she said matter-of-factly.
Allison advocates for taking time to do whatever type of fitness you instruct as well as self-care like acupuncture, body work, naps, meditation, restorative yoga, exercise or working with a trainer.
"Self-care and really good boundaries are essential if you're going to be successful. You have to take care of yourself if you're going to take care of anyone else, and that takes time and money."
You are your business. Respect yourself as such.
If you've entered the world of teaching hourly gigs, you're already familiar – every hour of your day could be an hour spent making money. Allison warned that behavior could be risky for your vision, mission and sanity.
Look at yourself as a business, she advises. Just like any one of your favorite stores, there are hours of operation. Outside of that, it's your time.
But what about when you're planning something for months and working every waking hour for a week like the retreats that Allison hosts? Allison warns that resorts may ask teachers to host retreats in exchange for room and board, but ultimately the teacher is getting very little money for her or his time.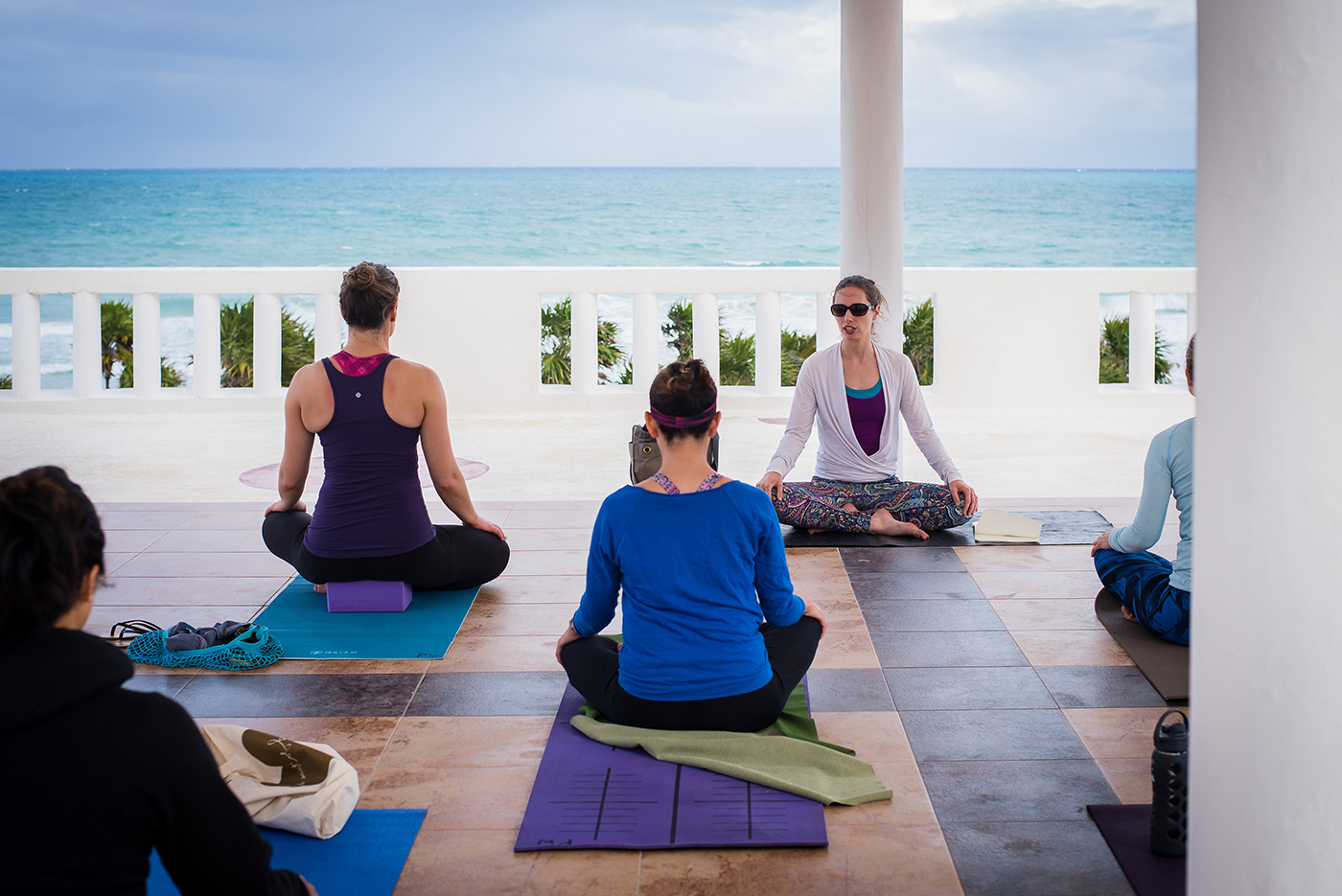 Her solution? Putting pen to paper to write a budget.
"I make sure my administrative time for organizing a retreat is also paid at an hourly rate that I would pay someone else to do it," she said.
Don't underestimate the power of doing the work.
In the book Outliers, Malcolm Gladwell explained that to become proficient in something – anything – it takes about 10,000 hours of practice.
The way to become a good teacher? To teach. But to break into the industry and get those teaching hours sometimes requires grit and craftiness.
"Be willing to diversify where you teach," Allison emphasized. "There's an infinite number of places that need yoga … put yourself in places where teaching is needed and necessary instead of pushing yourself into the same old model of teaching in a studio – that's where yoga's already happening."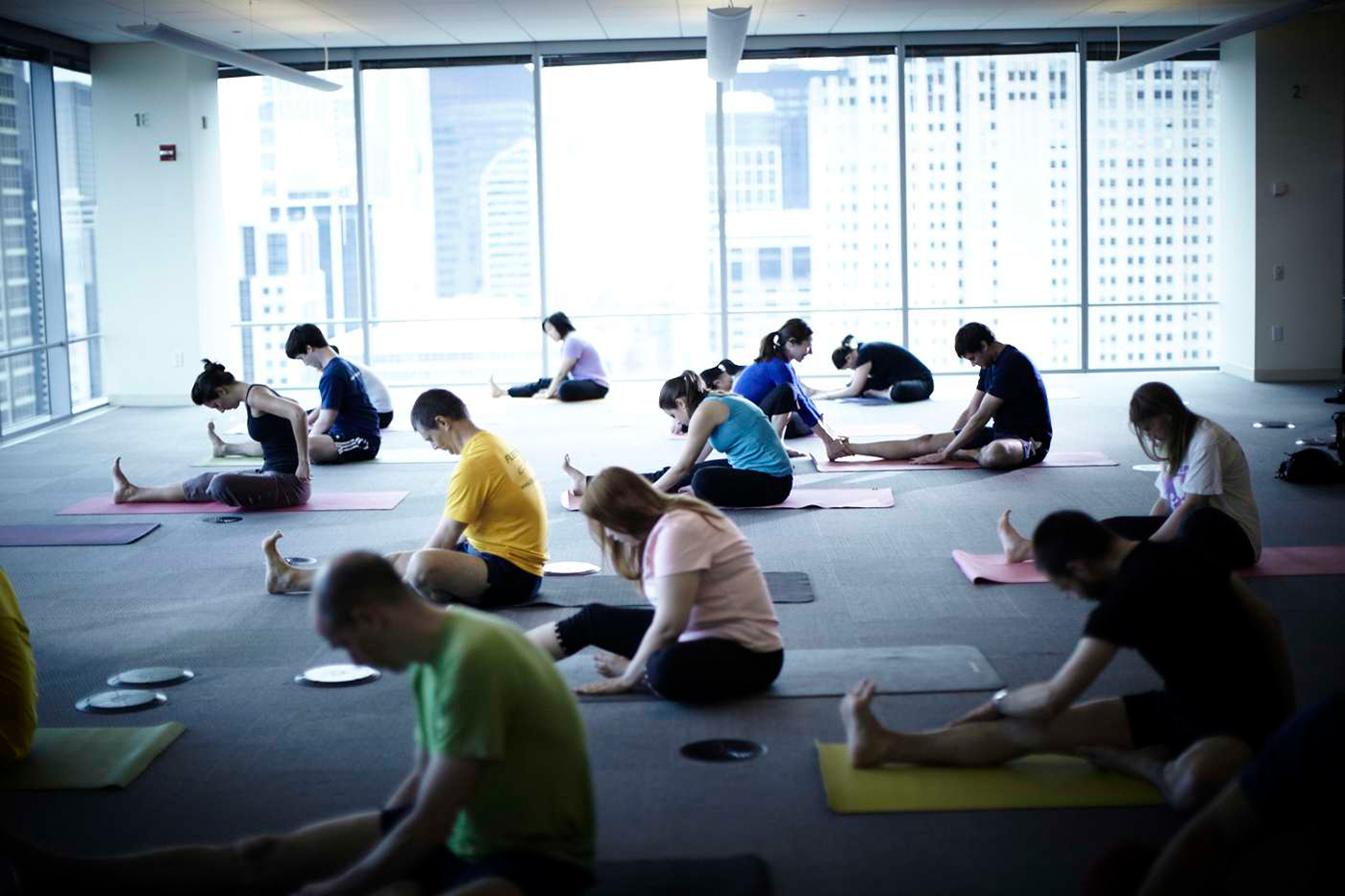 Think strategically about your long-term career.
No matter how rewarding or enjoyable each hour may be while teaching a class or training a client, teachers only have so many hours in the day. Once you've developed your client base and fine-tuned your class schedule, Allison recommends finding other ways to share your unique talents and expertise with the world that happen outside of your teaching scheduled.
Allison developed her app, Yoga+Travel, to stay connected to her clients when they traveled for work; to her surprise, hundreds of people began to download her simple on-the-go sequences daily. Allison also holds monthly "Skype days" with her remote clients.
"You don't have to leave your house," Allison explained as one benefit to maintaining clients via Skype. "Sometimes [the sessions] are mentoring sessions for yoga teachers, sometimes we do yoga, sometimes it's personal development … you can book five or six clients back-to-back."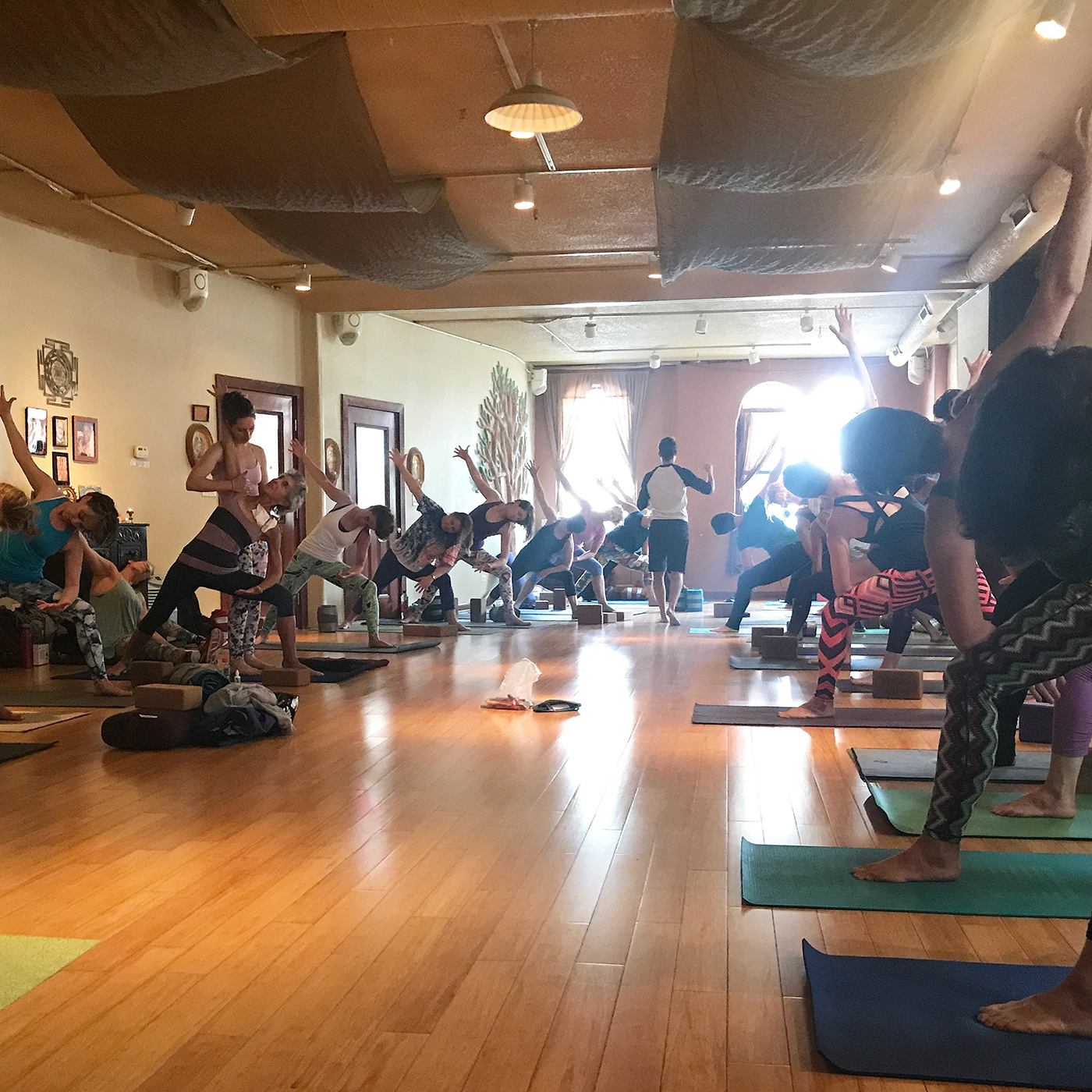 Even with supplemental income, if the bulk of your career is physically demanding, teachers also have to think strategically about the demands placed on their bodies on a daily basis. Depending on the type of fitness one instructs, you might be assisting people, demonstrating exercises or actually doing a full cycling class.
In addition to paying attention to how much strain is put on one's body each day, Allison recommends every teacher "get some serious physical therapy" to find their weaknesses.
Above all, find your authentic voice. The rest will follow.
You are your own business, but you are also human – and you work with your clients on a very human level. You are the reason people will keep coming back to your classes, refer those classes to more clients and want to support you in all of your endeavors.
If a teaching environment doesn't mesh with your style, don't be afraid to leave it, Allison says, a scary thought for teachers who rely on each class for their livelihood.
"You have to come to an agreement with yourself that your values are more important at the end of the day and eventually it's going to work out," Allison said.
To talk more to Allison about her successful career, Find her in studios across Chicago and on Instagram at @yogabyallison.