What to Do After a Marathon: Five Tips to Get Back on Track
You did it — you ran a marathon! You survived all 26.2 miles, grabbed your medal and wrapped yourself in a foil thermal blanket. You ate a banana, drank some chocolate milk and went home.
So … now what?
After all, you trained for months on end to accomplish this feat. Now that it's over, if you're stumped about what exactly to do next, you're not the only one. Here's what three experts have to say to help you get back on track with your fitness routine.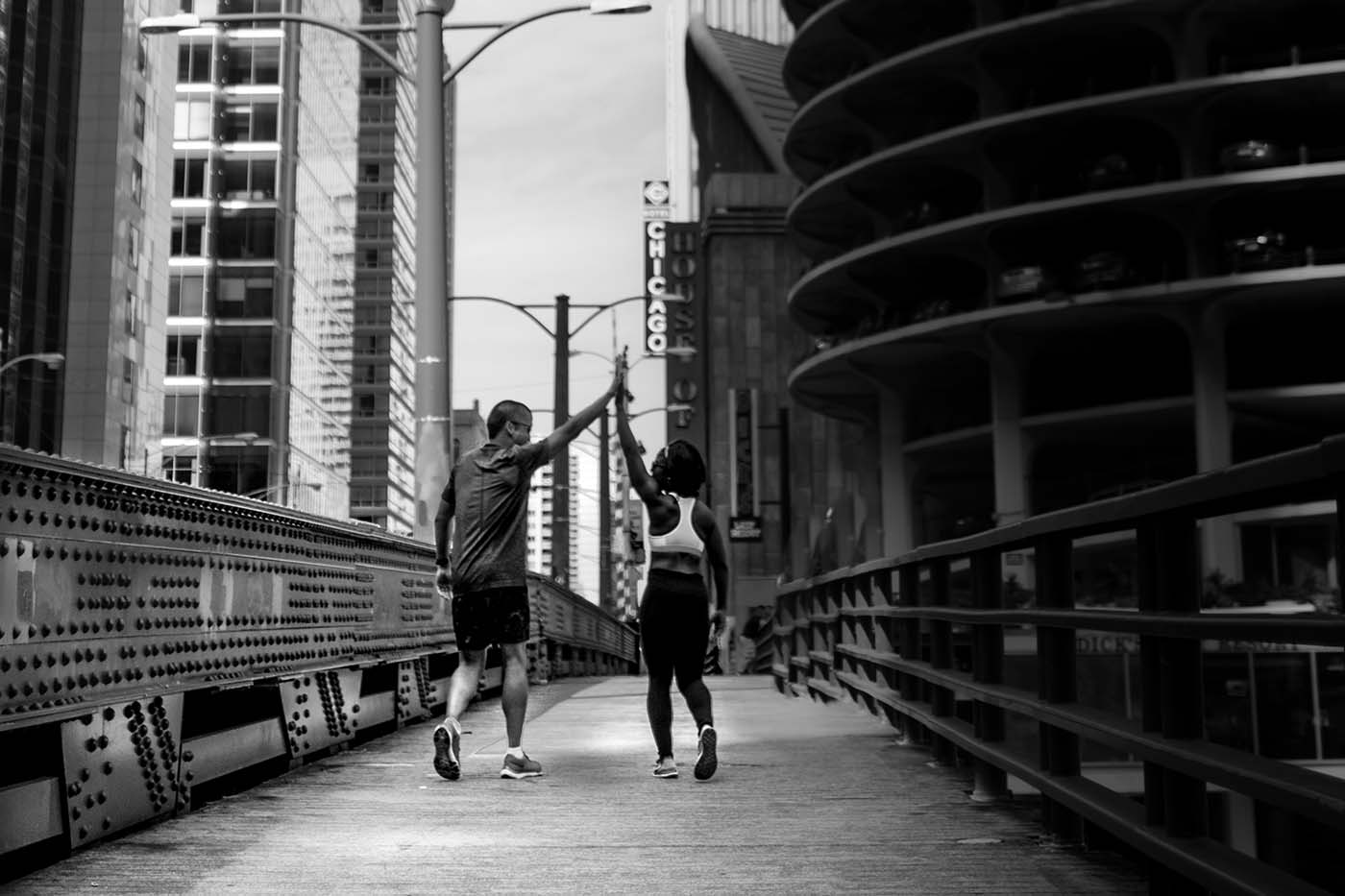 Try yoga
Lindsay McClelland, fitness blogger at Loving Life on the Run, marathon ambassador for the Chevron Houston Marathon and the California International Marathon and yoga teacher said the practice of yoga can assist runners post-marathon.
Yoga not only provides a way to stretch out sore muscles like the hamstrings and shoulders, it's also a way to mentally unwind.
"Racing takes a toll on our minds as well," McClelland said. "It's a good practice to come in, let go and reflect on the race."
A yoga class presents an opportunity to relive the highs of the marathon and let go of any still-lingering stress.
Keep your overall health in check
Meghan Kennihan, a USATF and Road Runners of America distance running coach, advised taking non-exercise factors into consideration. Staying hydrated keeps muscles pliable, and eating plenty of whole foods helps them repair faster.
"Massages can also be great way to loosen muscles," Kennihan said. Additionally, contrast baths – hot and cold immersion therapy – can facilitate healing.
Kennihan suggested getting plenty of sleep as well. "Sleep is where the magic of recovery happens," she said. "Your body repairs itself primarily during the delta wave and REM cycles of sleep, so you have to make it a priority." She recommended taking a 90-minute nap after the marathon and squeezing in an extra hour of sleep for a couple nights after the race.
Take a break and have fun
Mike Norman, cofounder and owner of Chicago Endurance Sports, said post-marathon is an ideal time to enjoy exploring new fitness opportunities.
"Give yourself a break, have some fun and do some things you weren't able to do," he said. "Take advantage of what you got from that monster workout."
It's not as simple as it sounds, though. After months of using a detailed schedule, it can be mentally challenging for runners to go on without a plan after the marathon ends. That's why Norman suggested developing a new goal or trying a fun race like the Hot Chocolate 15k/5k in Chicago.
Take it easy
All three experts agreed that jumping right back into running isn't the best idea. In fact, for the first week or so, don't do any running at all. Instead, stay active by going for slow walks or using the elliptical. When you do start running again, don't push yourself. Try doing a reverse taper (your original marathon taper plan but in reverse).
Listen to your body
McClelland, Kennihan and Norman attested to the fact that a marathon is a different experience for every person. Chances are, a person who completed their first marathon doesn't feel the same as a person who completed their fifteenth marathon.
Above all, it's up to you to listen to what your body's saying. If something hurts, take care of it and consider getting it checked out. If you feel strong and ready, hit the gym — but don't take things too quickly.
What are your tips for getting back on track after 26.2 miles? Share with us in the comments!