Real Housewives' Gretchen Rossi Shares Keys to Her Fitness Routine Success
Being a Bravolebrity and entrepreneur can't be easy. Perhaps no one knows this better than Orange County housewife Gretchen Rossi, who – if you've spotted on the red carpet lately – is looking better than ever. But for her, it's not just about looking good, it is also about feeling good and overcoming wellness challenges. So what are Gretchen's secrets? She spilled the tea on everything from her workout routine to her diet and how she stays centered spiritually – unabashedly putting the real in Real Housewives.

AL: How do you stay fit?
GR: I do a few different things. I work out with a trainer three days a week and weight train at Stark Irvine, which is, in my humble opinion, the best facility in Orange County. The other days I do light cardio, 30 minutes on the elliptical or treadmill, riding my road bike, walking or running outside.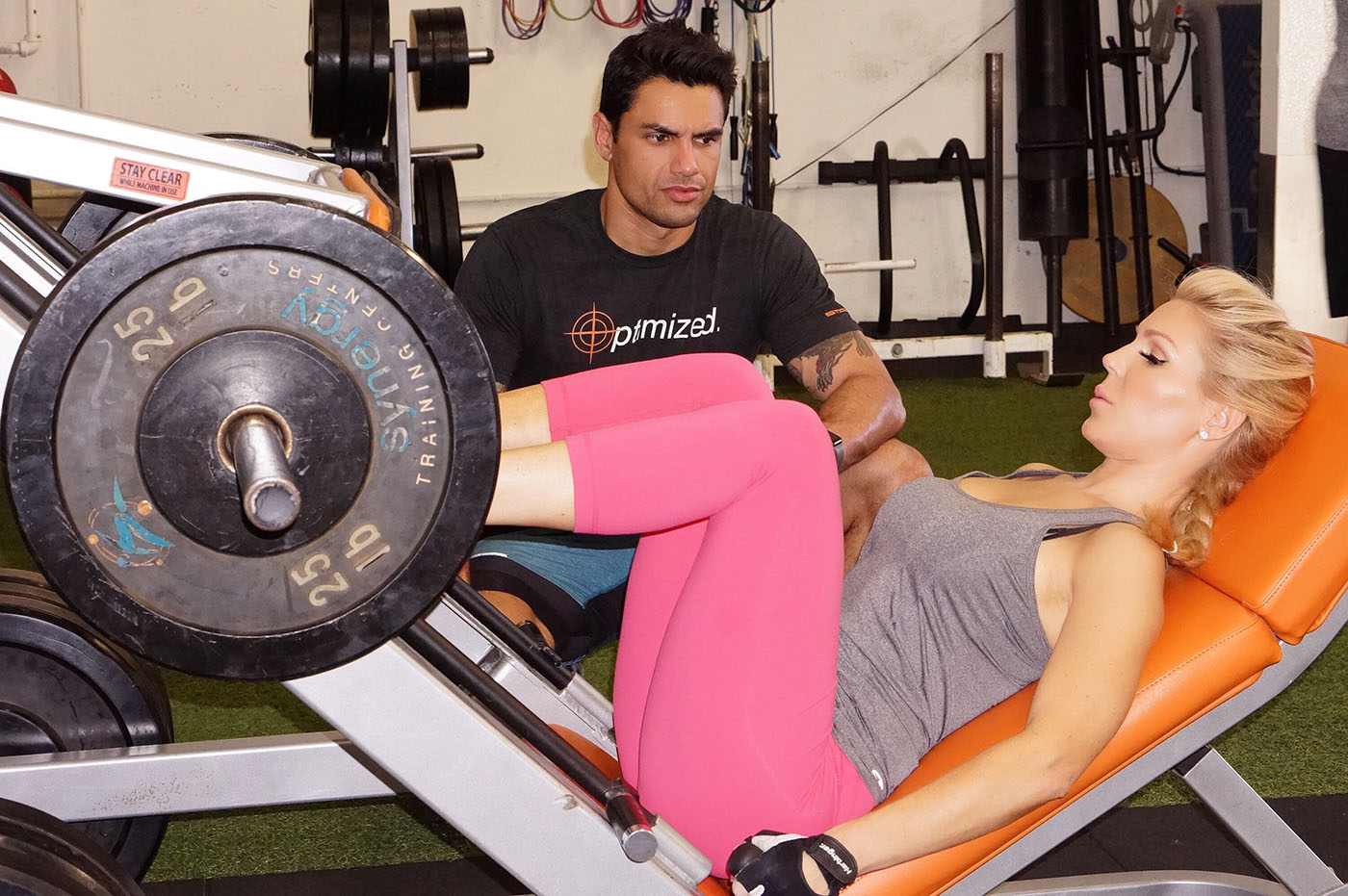 I also see the chiropractor on staff (Justin) at Stark a few times a week. He is incredible and has helped my back tremendously since the massive injury I suffered two years ago. He does this technique [Active Release Techniques] I have never seen before and it has been life changing. I can move in ways I haven't been able to in two years.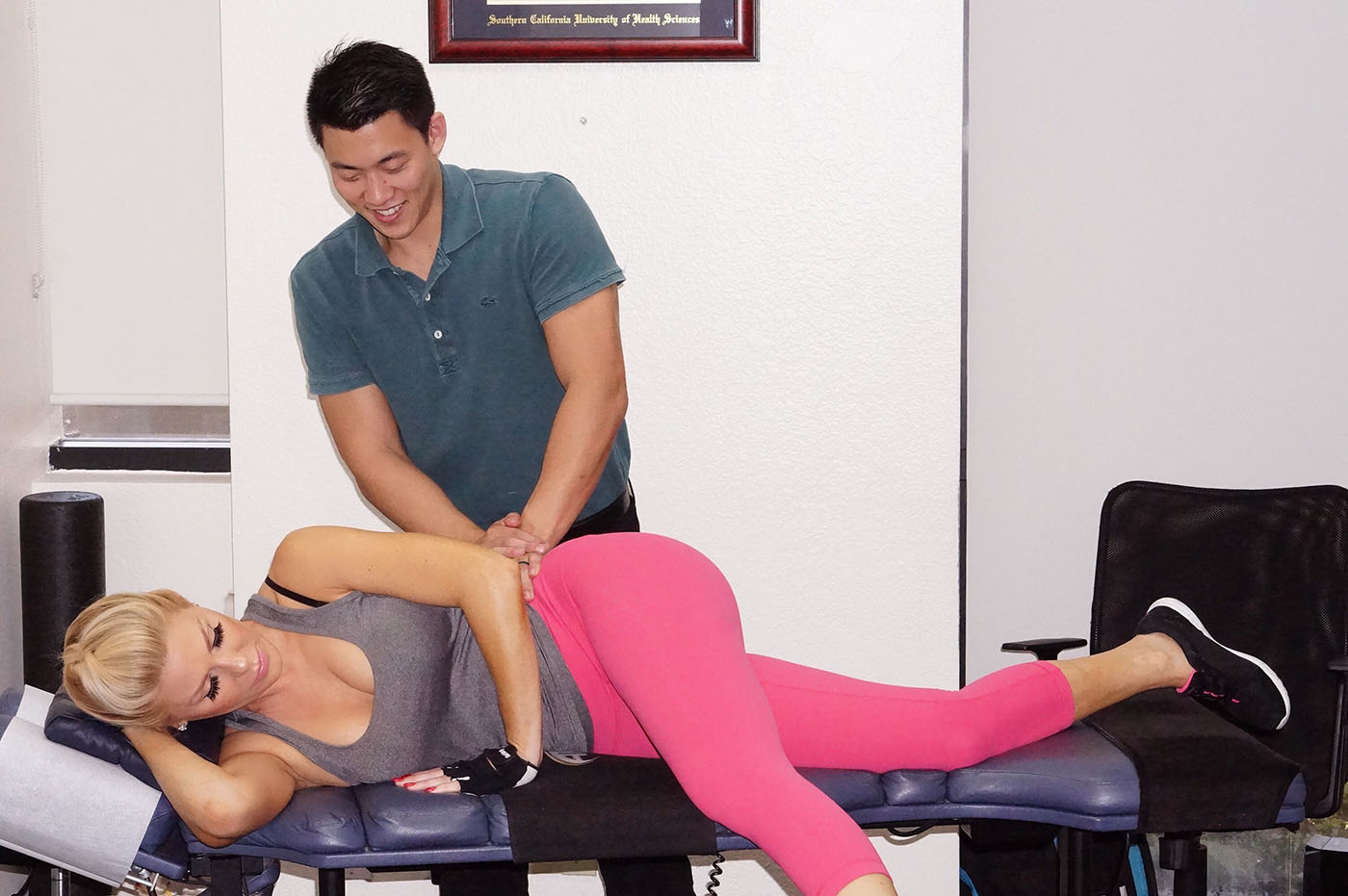 Is there a particular diet you prefer or certain foods you try to avoid?
I eat healthy five to six days a week and have a cheat day. And I am constantly active throughout the day while working, walking my dogs or doing stuff around the house that keeps me moving.
When I joined Stark they did an entire blood panel on me to see what kinds of foods I could or could not eat. That blood work completely changed my diet because I was eating things I was allergic to and were causing massive inflammation in my body.
What I love about Stark is that they have a doctor on staff (Dr. Alice) and she is very knowledgeable and helpful when it comes to knowing what is good for your body based off the blood panel she runs. They gave me a whole program of what I could eat and why I should avoid certain foods. She helps regulate all your hormones and vitamins through different food recommendations, if you are lacking in areas.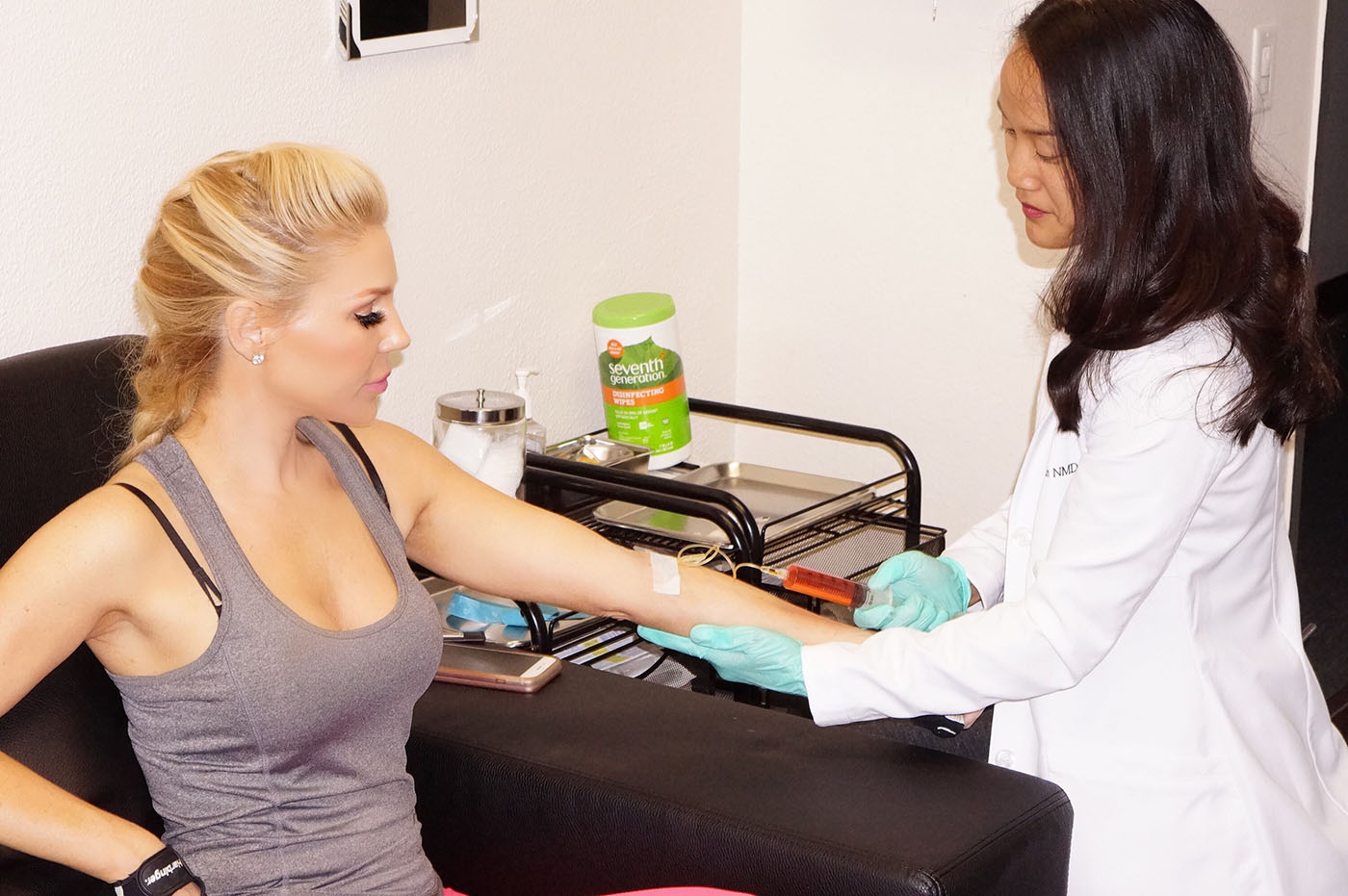 So, I now eat only organic chicken, grass-fed beef and lots of veggies. I had to cut eggs and cow's milk out of my diet as well as green beans, kidney beans, avocado, whey, corn and oysters. My blood work also showed I was positive for the celiac disease gene, so I don't eat a lot of bread anymore, but really should be going completely gluten-free. It was a hard transition to cut out those foods, but after I did it, I felt so much better and even my back pain started to diminish. I think that was due to not having as much inflammation in my body.
What are your favorite healthy foods or meals and what are your favorite treats?
I love a good piece of salmon, black cod or organic grilled chicken with veggies sautéed in red palm oil. I also love sweet potatoes. My favorite treat is dark chocolate of any kind and gluten-free pizza from my favorite pizza joint.
What do you like to wear when you workout?
When it comes to activewear, as long as it's cute, I'm not committed to just one company, but in general I wear three-quarter length tight fitting leggings with a looser top and a sports bra. I take everything when I'm running from work to the gym in one of my super cute Gretchen Christine totes.
Being in the spotlight, how do you stay sane with all of the drama?
It's not always easy, but I stay grounded with my faith and listening to my Daily Devotionals from Saddleback Church before I take on the day. [My fiancé] Slade also keeps me sane as well. There is nothing like waking up to your best friend every morning to conquer your day with.
Do you practice mindfulness or have any other wellness techniques?
Yes, sometimes I do practice mindfulness, but most of the time my best wellness technique is to listen to my daily devotionals. I also love listening to or watching Tony Robbins or Oprah's SuperSoul Sunday. I get so much out of those inspirational pieces.