Jordan Hasay Prepares to Take on The Chicago Marathon with These Words
Two Hours and 23 seconds at the Boston Marathon propelled Jordan Hasay into the pro marathon spotlight. But her incredible time would set the marathon debut record in the midst of the personal tragedy of losing her mother just before her first marathon.
As she sets off on her second marathon attempt at the Bank of America Chicago Marathon, she talked to us about how she's approaching her second 26.2 mile race and how words from her mom fuel her.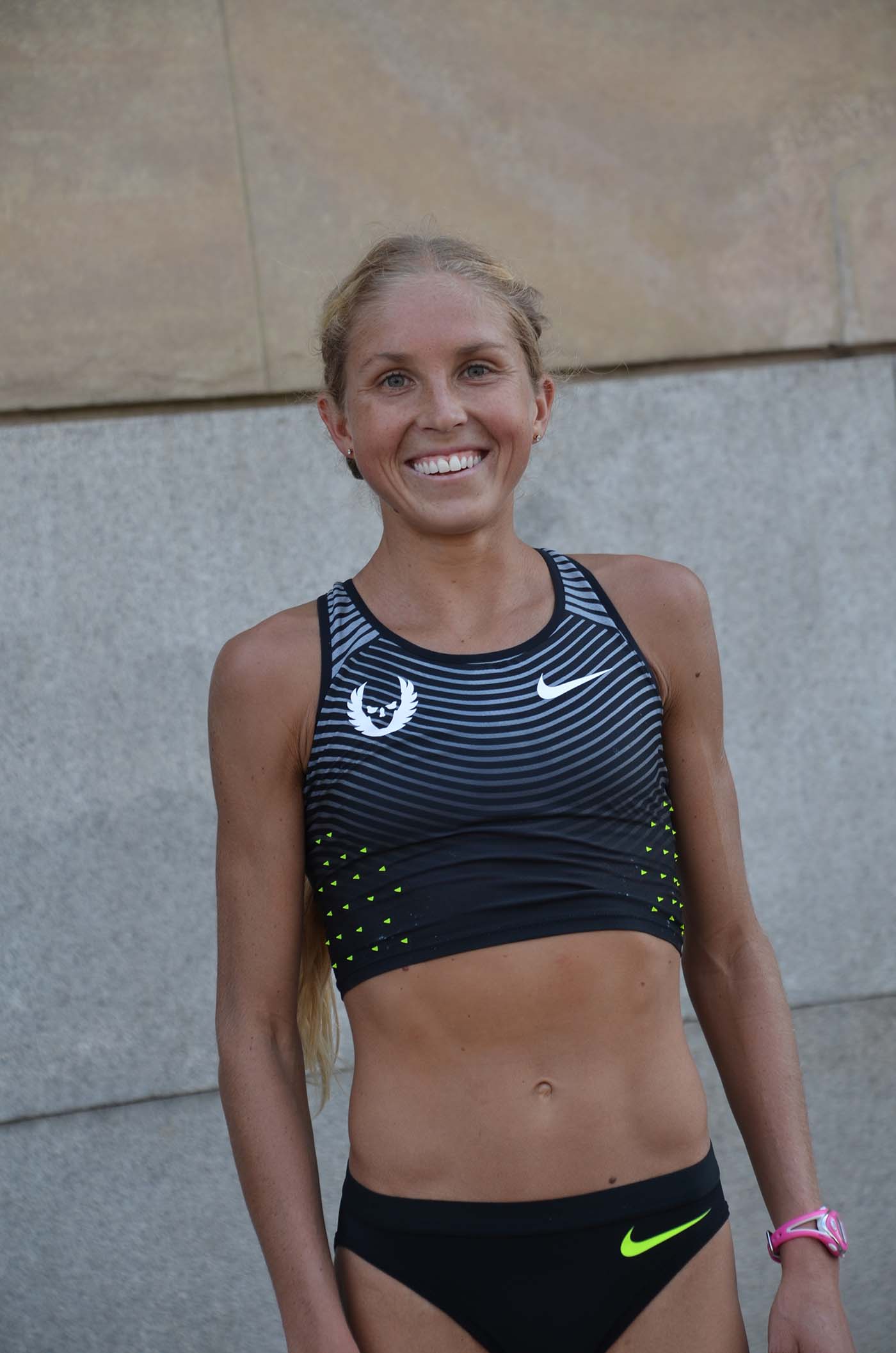 aSweatLife: It's your first time running the Bank of America Chicago Marathon, is there anything about the course that you're looking forward to?
Jordan Hasay: I'm just excited that it's flat and fast. That's why I chose it, because I've only run one other marathon, Boston. So, this will be a different experience and we'll see how it goes.
I'm a pretty good hill runner, so it'll be interesting to see if this is more challenging … I'm also a good rhythm runner so I think it'll suit me well.
aSL: Boston was an incredible debut for you. You told Runner's World you're feeling fitter – what are you doing differently heading into this race?
JH: It just gave me confidence that what I'm doing was correct. I didn't want to change too much cause it is only my second time and you don't want to blow it with injuries, so that's the main thing, is just being healthy.
But I did kind of push limits a little bit more doing some longer long runs, and taking, I could recover better from them because I just was confident in what I had done in the build up to Boston.
I just had a little bit more of a focus on the long runs and then just wanted to really get that strength. I felt like in Boston at mile 18, I just couldn't race, it was more of just a grind to the finish.
So this time I really hope to be able to have a race, if not with the other women – it sounds like they wanna run pretty fast – but definitely a race with my own PR, and myself, and just picking it up at the end.
aSL: Off the track, is there anything you're doing to keep you interested in running when you're away from training?
JH: I like reading motivational books, so I get this box called Mentor Box each month, and it's got like two different books and then several recordings that you can listen to. It has books that are Top 10 on the Bestsellers list, like Presence by Amy Cuddy and So Good They Can't Ignore You by Cal Newport.
Stuff like that, that kind of applies to running but also just to life. So, I try to better myself in that way.
aSL: Your dad and your mom were both athletes. So this is in your blood. What sort of inspiration did you take from your mom.
JH: So, they actually met at a Gold's gym. And they had a body builder on their wedding cake, so it's been in my blood for a long time. My dad played basketball in college, and my mom did cross country and swimming. I actually started off as a swimmer and first started running because she would run every day, and just go out and run our little course at home with her.
When we were little, we would have to wait for them to run or work out before we went to the beach … so, it's always been ingrained in me, which makes it easier to be honest.
aSL: I read that before Boston you had this mantra from your mom that carried you through. Will you be repeating that this time?
JH: Yeah, it's the same thing. I posted it on Instagram her note actually, to "just be a shining star, just keep being you. And just run for her.
People, they're asking me about expectations, but my only goal and expectation is from her, that she'll be happy however it goes.