Brains and Brawn: Chicago Gym Boasts of Building Mental Toughness
With my finger still to the button on Strive Village's security system in River North, the abrupt crash of fist against metal door stood my hair on end, causing me to throw my body back a foot.
"YOU A DOG?" Cam Paulson, Co-Founder and Strength and Conditioning Coach at Strive Village barked as he granted me access into the 3,200 square-foot space. This tough-love slant is what coaches at Strive use to push their athletes to be better. Yes, sir. Today, I am a dog.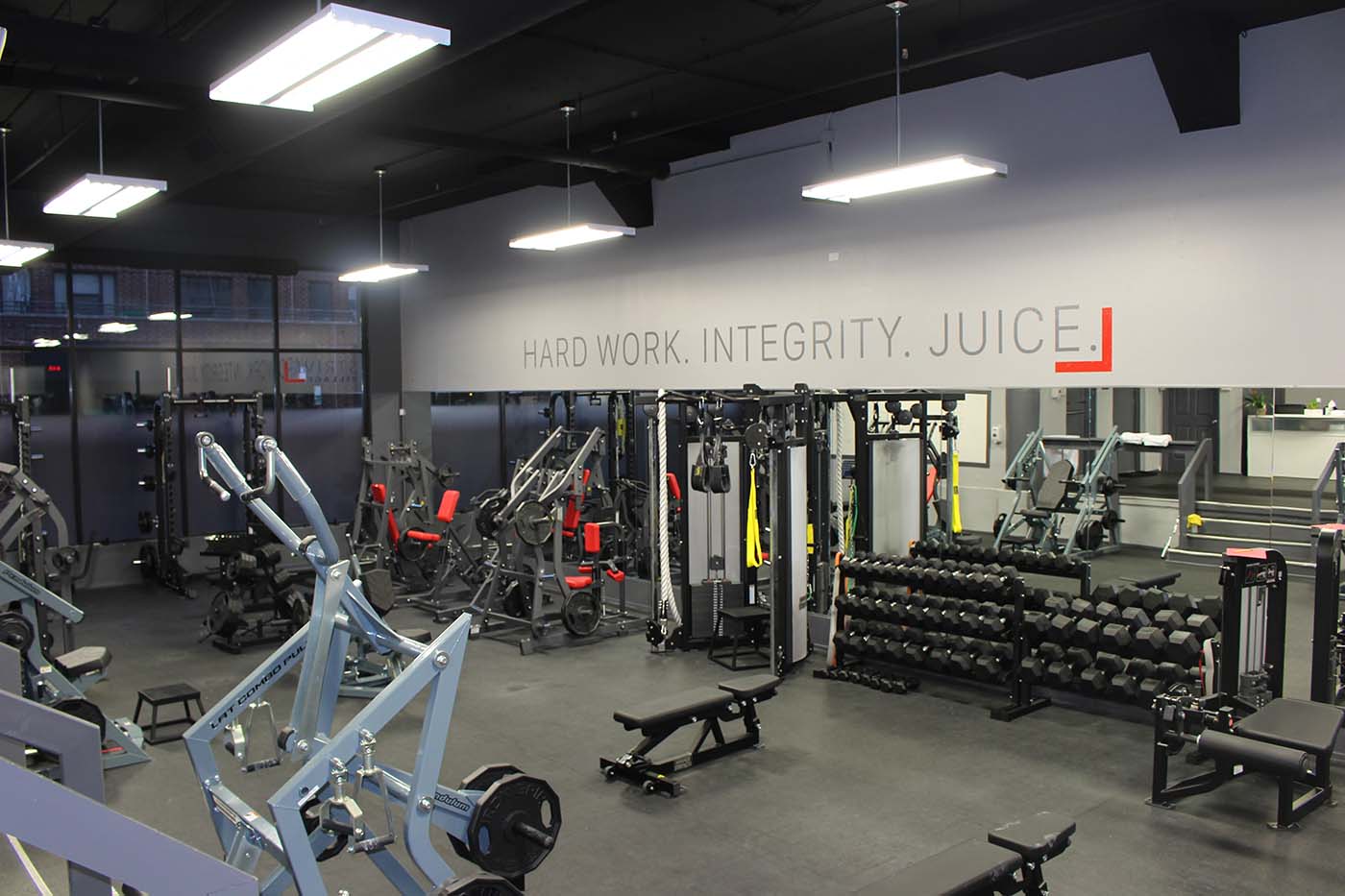 "If we push you as hard as we can in here, and you grow and respond to that and you allow yourself to break through mental barriers in here, you're going to be able to do it outside the gym as well," Nik Rodriguez, Co-founder of Strive Village said.
During my 45-minute session, Strength and Conditioning coach Shawn Frost shuttled me from lift-to-lift, shouting compliments if I dug deep and complaints if I wasn't "dog" enough.
"I want [clients] to push harder and not give up," Shawn said. "We train high-powered business executives who have that mentality."
And for clients of Strive, every minute is precious, so there is no down-time. Over the course of the Song Jesus Walks, I pushed double my body weight on the seated leg press and endured the hamstring curl – twice, finishing with sprints on the Woodway Curve treadmill. In the bustling gym filled with the clamor of clients and coaches, I heard nothing outside of one Kanye lyric which has never resonated with me more: "The only thing that I pray is that my feet don't fail me now."
There's a method to the madness in the Village. According to studies reported by Harvard Business Review, your mental prowess and ability to perform the functions of your job are inextricably linked with your fitness routine. So when Nik told me clients see the mental benefits of lifting weights to the point just preceding stomach-evacuation, it's another nod to the science supporting the mind-body connection.
"People say, I feel like I can think clearer, I'm tougher, I feel like I'm better mentally at my job because of you guys," Nik said.
With the physical and mental toughness that the gym builds, it attracts the naturally competitive – executives and former athletes.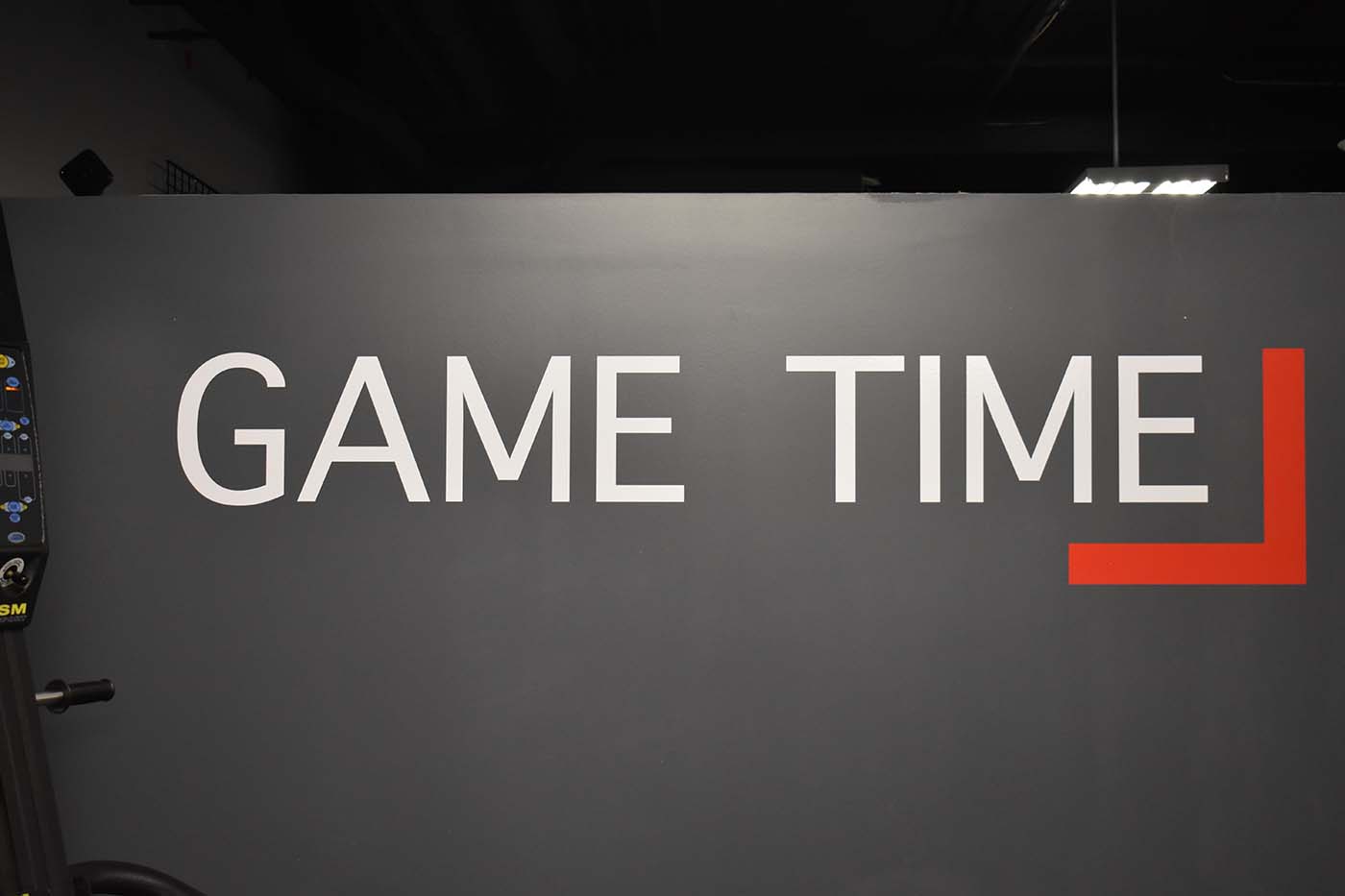 Peter Lee – client, investor in Strive Village and Founding Partner at Summit Trail Advisors – described the physical range of clients at Strive Village as "someone who's looking to lose 50 pounds" to "someone who just got done playing eight years in the NFL and wants to continue that intensity."
And because of the one-on-one nature of the training, he said the gym is able to push each client to his or her unique edge. "That level of customization is hard to achieve in some of the big box fitness that you see around the city."
At the same time I trained with Shawn, Cam trained Peter and Dave Maloney – founder of The D10, a nationally televised athletic competition produced for amateur athletes. And that's not abnormal, Peter said, "It's almost become a community for business connections, philanthropic connections and community connections."
That community grew organically within the walls of the gym, but it likely didn't hurt that the gym's TVs are turned to CNBC and that Lee and other financiers eagerly bring high-powered contacts through the doors to meet.
Initially as Peter helped Cam and Nik to open Strive Village, their shared vision was one of a "cool place to work out those two or three hours a week." But, he said, it's evolved into a collaborative space for competitive people who just happen to do business.
"[It] permeates our entire lives – whether it's working out here, whether it's at home or with our families," he said, "I think everyone here shares a common thread of wanting to attack life in all aspects."
When you're ready to attack life and your first session, register here for one-one-one coaching that runs $85 per 45-minute session.