#WeGotGoals: Blair Brettschneider, Founder of Girl Forward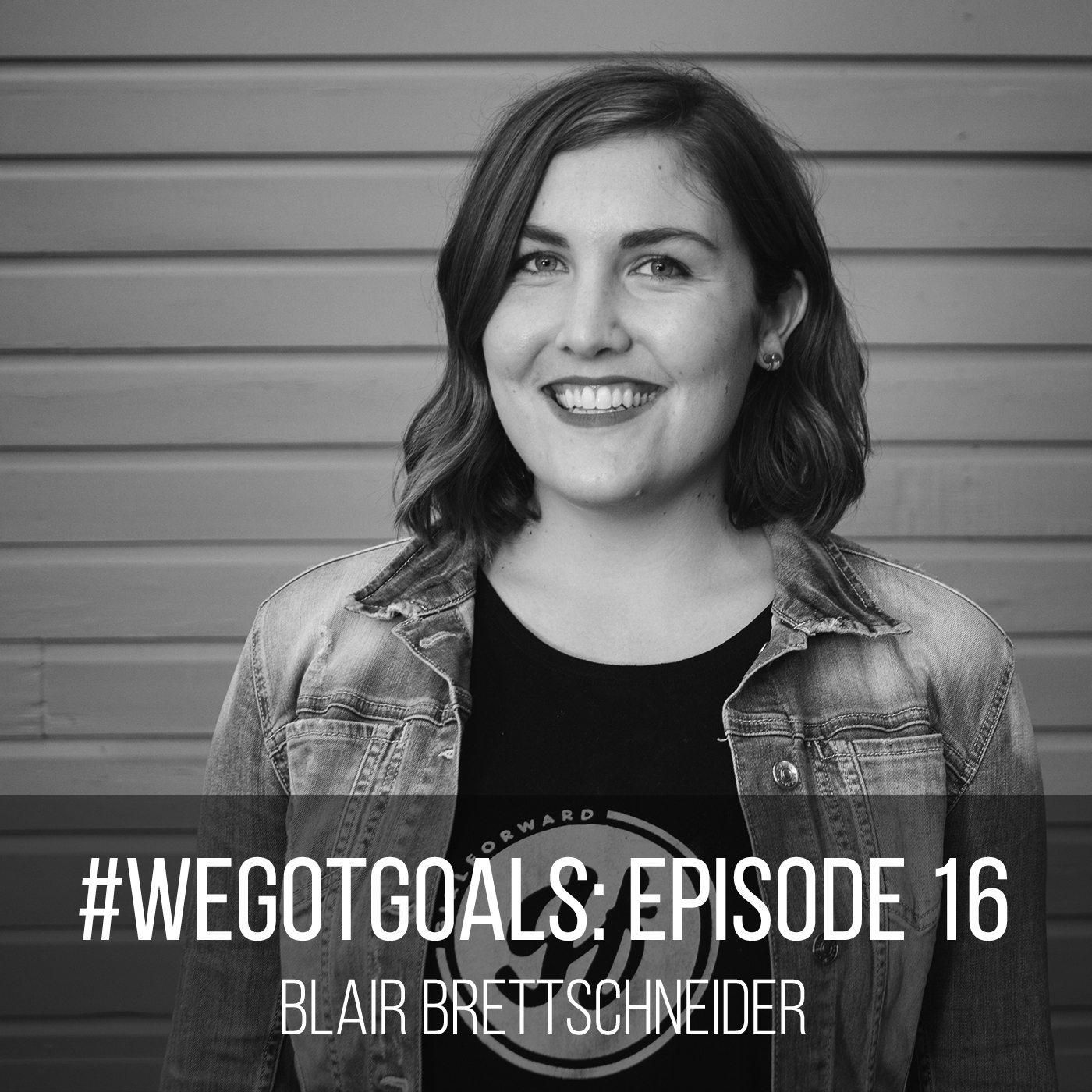 When Blair Brettschneider began tutoring one young woman who had resettled as a refugee in the United States at 15 years old, she saw what she was going through, how hard she worked and what little support she had. This mentorship ignited Blair's passion to help girls all over the country in the same way.
This gap of understanding, acceptance and care for adolescent girls coming to the U.S. she saw first-hand was the catalyst to GirlForward, a nonprofit mentoring program to hundreds of refugee girls of high school age.
Over the last six years, Blair has zeroed all her goals in on GirlForward, of which she is the founder and Executive Director. With three main areas of work – one-on-one mentoring, after-school tutoring and Camp GirlForward, a six-week immersive experience – it is Blair's and GirlFoward's mission to break down the systemic barriers to opportunity for English language learners (ELL) and students with interrupted formal education (SIFE).
This past year, Blair saw the fruits of all the organization's labor come to fruition when the first group of girls who had been a part of GirlForward's mentoring program for all four years of high school graduated.
"Over 80% of our graduates go to college," Blair said. "In this group, we had several going to four-year universities with partial or full scholarships. Seeing that was one of the first real signs that this is really working, and we want to keep what we're doing and hopefully reach more girls."
Chat with Blair for two minutes and you'll pick up on the drive she has to help these young women. On top of being in high school and struggling with finding your own voice and identity (which is plenty hard enough as it is), learning English is a huge obstacle to overcome, and one that we probably can't fathom.
"Overwhelmingly, girls say that language is one of the hardest things," Blair said. "It's hard to even understand how difficult that is when you come here and you've never learned a language before. And it's not like you just have a break to learn English, you have to do that while doing all these other things."
Those other things include running a household while their parents are at work. That's why she structured GirlForward's mentorship program to begin in the mentees' homes. "Having mentors come to them removes that barrier to access support," Blair said.
But from there, girls are encouraged to head out into the city to explore; Blair uses the "Four W's" concept, Wellness, Wisdom, Wallet and World, to guide partnerships between mentors and mentees. Because for Blair – and thus, GirlForward – creating a safe space to explore identity and develop a sense of community and home is as important as textbook homework.
Big things are on GirlForward's horizon in the coming year, including more new cities as well as online education resources for teachers and students across the country. We can all get involved in cities where GirlForward has a hub, right now in Chicago and Austin, through mentoring, volunteering or hosting a workshop on the events calendar.
And in the mean time, Blair's focusing on the little things for her own personal goals. After a brief stay in Austin getting the new program up and running, she's taking it one day at a time back in Chicago. She's getting back to writing, unpacking little by little and taking a spinning class when she can squeeze it in. When she's back from her first solo trip to Europe this year, it's onwards and upwards for GirlForward across the U.S.
Listen to Blair's episode and if you like what you hear, be sure to rate and review #WeGotGoals on iTunes.

Hear us on Stitcher: