Not Your Everyday Activewear: These Brands Are Out To Do Good
[Disclaimer: These brands provided samples for me to test for this post. As always, we only write about and share the things and experiences we love and want to share.]
As obsessed as I am with a few large brands, especially those I'm grateful to for hosting free workouts, the hipster in me loves the little guy. When I'm looking for a coffee shop, I seek the local roast and single location over Starbucks any day of the week. Which is why I've been seeking out start-ups who are finding niche markets in the fitness apparel industry. I've been blown away by their creativity, their support of community and self-confidence and the awesome products they've been making. Next time you're seeking something new, check these brands out.
SELA Fit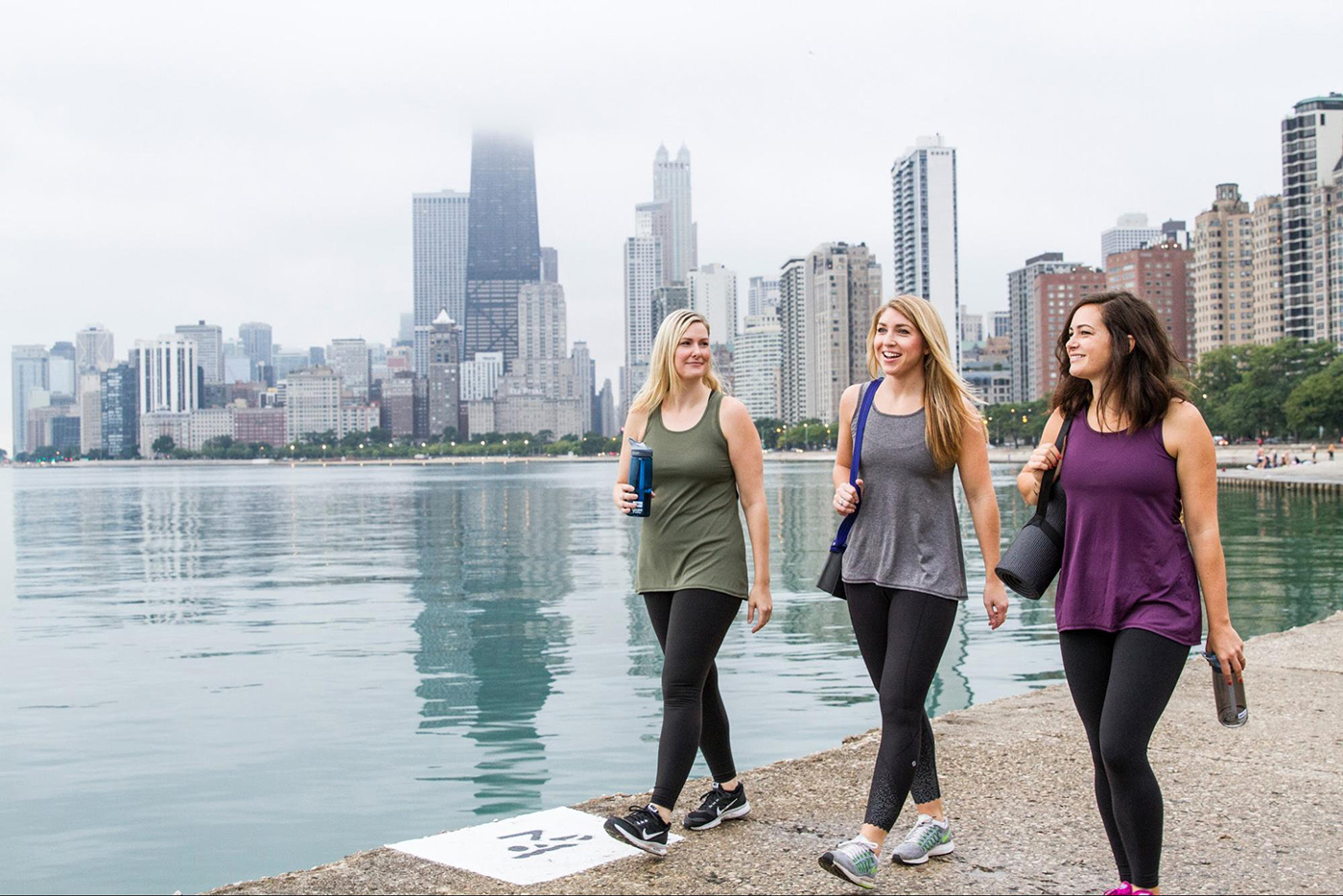 Jenny Gresla was an athlete her whole life and never had a problem finding workout tops, until she gained a bit of weight and suddenly felt uncomfortable in everything she tried on. So she set out to make a better top – one that would make all women feel confident and ready to jump start their fitness journey.
After SELA Fit's soft launch in December 2016 led to a quick depletion of her inventory, Jenny realized she was onto something. Now, she's rebuilt her inventory and is continuing to expand her styles and sizes offered. Her goal is to help women at every point along their fitness journey, not just once they've reached their fitness goals. But Jenny isn't stopping there. She believes that self-confidence begins in our youth, so she's donating $5 from every top sold to Girls in the Game.
A quick tip when you're trying to size this brand: their products run long. This is great for those yoga pants that show a little bit more than you were hoping or for women with longer torsos. The fabrics are soft and you can see how much heart Jenny put into these designs.
SELA Fit products are currently available on their website.
POWWFUL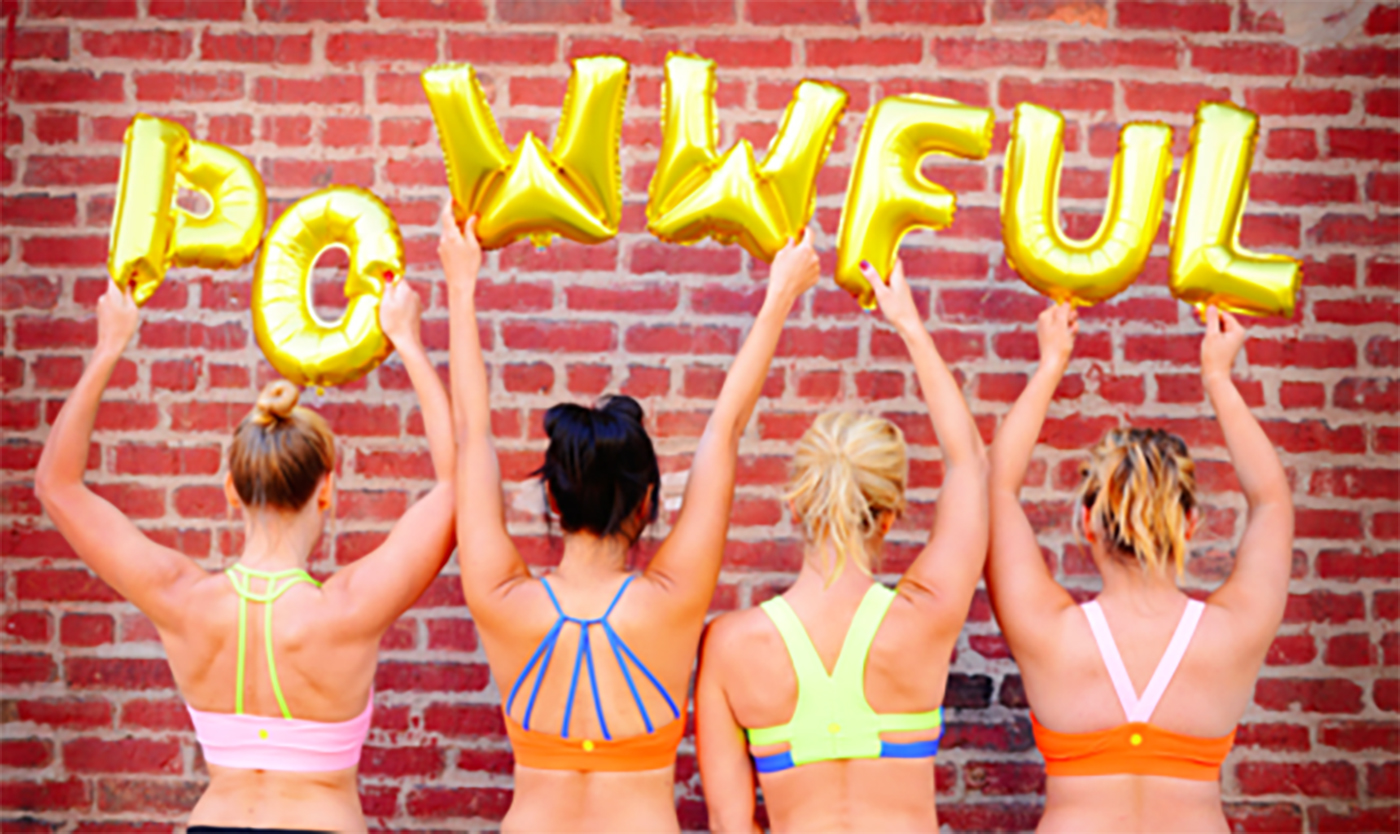 When I first saw the backs of the sports bras from POWWFUL, my heart skipped a beat. I'm not sure what it is about a criss-crossed, strappy sports bra that makes me want to ditch my shirt and join the #sportsbrasquad, but I love them. And POWWFUL's message is just as perfect. They aim to "celebrate a woman's body" with "styles and designs [that] embrace all body types." The bra is bright and colorful, and the fabrics are soft and sweat-absorbing without being sweat-displaying.
I was excited that the designs looked as awesome on my body as they did on the website models. That's probably because their website features women who aren't professional models, and POWWFUL refuses to alter the shapes of their models or airbrush their bodies. I for one have tried on clothes too many times only to realize the online model is somehow both 5'10" and a size 0, making their product simultaneously skin tight and too long. I love the honesty and respect for every woman layered behind this site.

POWWFUL's full line can be found on their website, including brand new sports bra and tank styles they've just launched.
Recover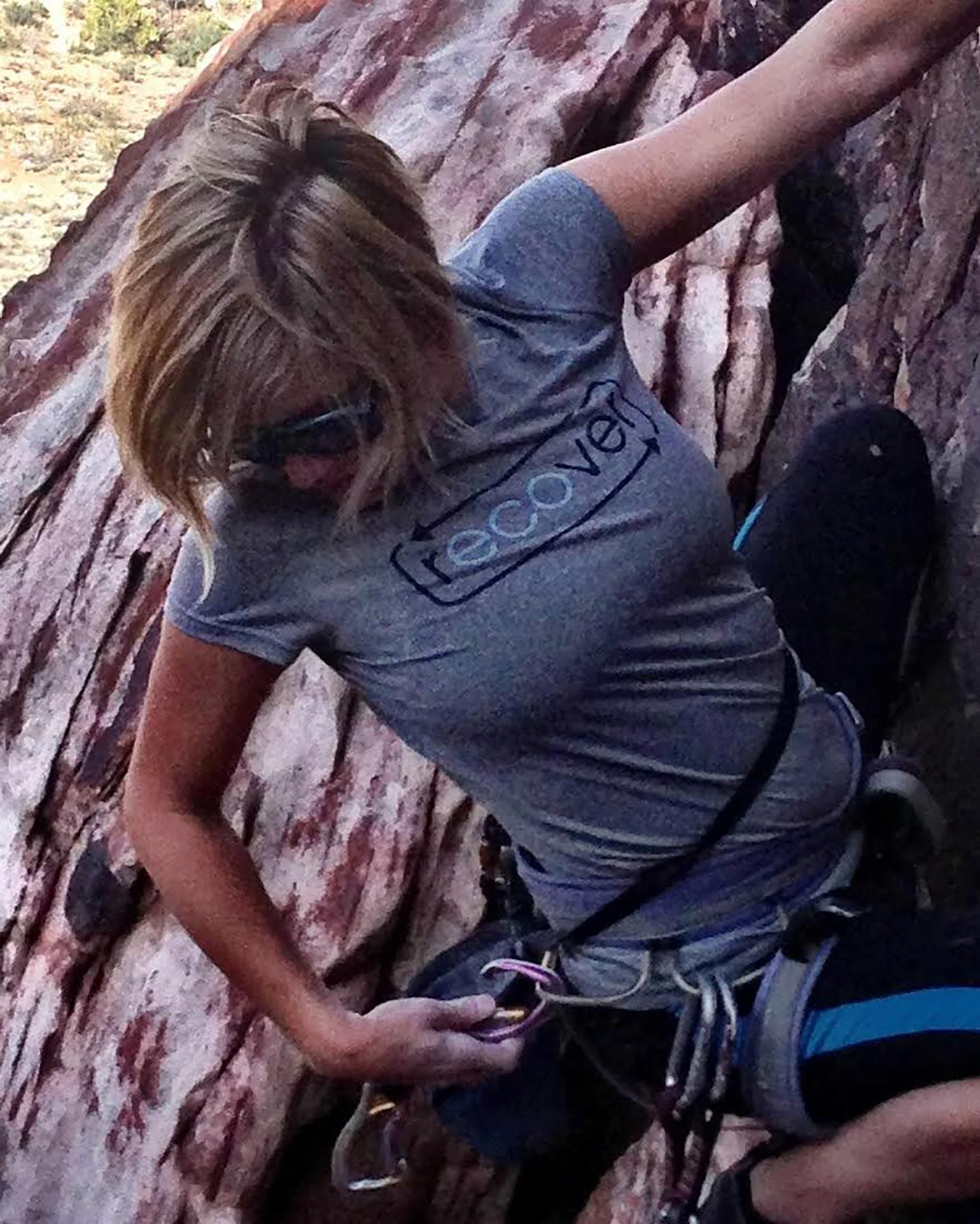 As the Costco employee trying to sell me on a subscription to plastic water bottle delivery once learned the hard way, plastic water bottles are a major pet peeve of mine. Moving water around the country in a material that will live in our landfills forever makes me cringe. When I heard about a brand that was diverting plastic water bottles from landfills and turning them into fitness gear, I was immediately intrigued.
Bill Johnston and John Riddle, cycling partners and outdoor enthusiasts, began making apparel out of plastic bottles and scrap cotton in 2009. They developed a 360-degree process from design to manufacturing and fulfillment that maximized environmental consciousness. Recover's eco-friendly process results in 35% less greenhouse gas emissions, 66% less energy consumption and 55% reduction in water consumption than other t-shirt manufacturers.
Recover's brand has grown to offer both men's and women's lines that are durable, eye-catching and are made in a socially responsible manner. They also produced special t-shirts for Earth Day to raise funds for the Earth Day Network to help build sustainable communities.
Their clothing lines offer both every-day t-shirts and activewear. My favorite items in their line are the unisex hoodies, which my husband immediately stole due to its incredible coziness. They also offer options for youth. The full line can be found on their website.