How Yoga Teacher Training Was the Answer for This New Yogi
At aSweatLife we spend a lot of time talking about goals – setting them, working towards them and accomplishing them. Daryn Schwartz's story about setting a goal and going after it is an inspiring one. Daryn was part of corporate America for quite some time and after being laid off, she decided to go after her dream of opening one badass yoga studio. A big part of owning a yoga studio is understanding the practice (duh!) and Daryn dove straight into this with an intense yoga teacher training in Bali.
This is her story about what motivated her as well as what she learned about herself and her practice. At the heart of Daryn's story is something we can all relate to in some way – taking ownership of the choices you can make that bring you more happiness and light you up.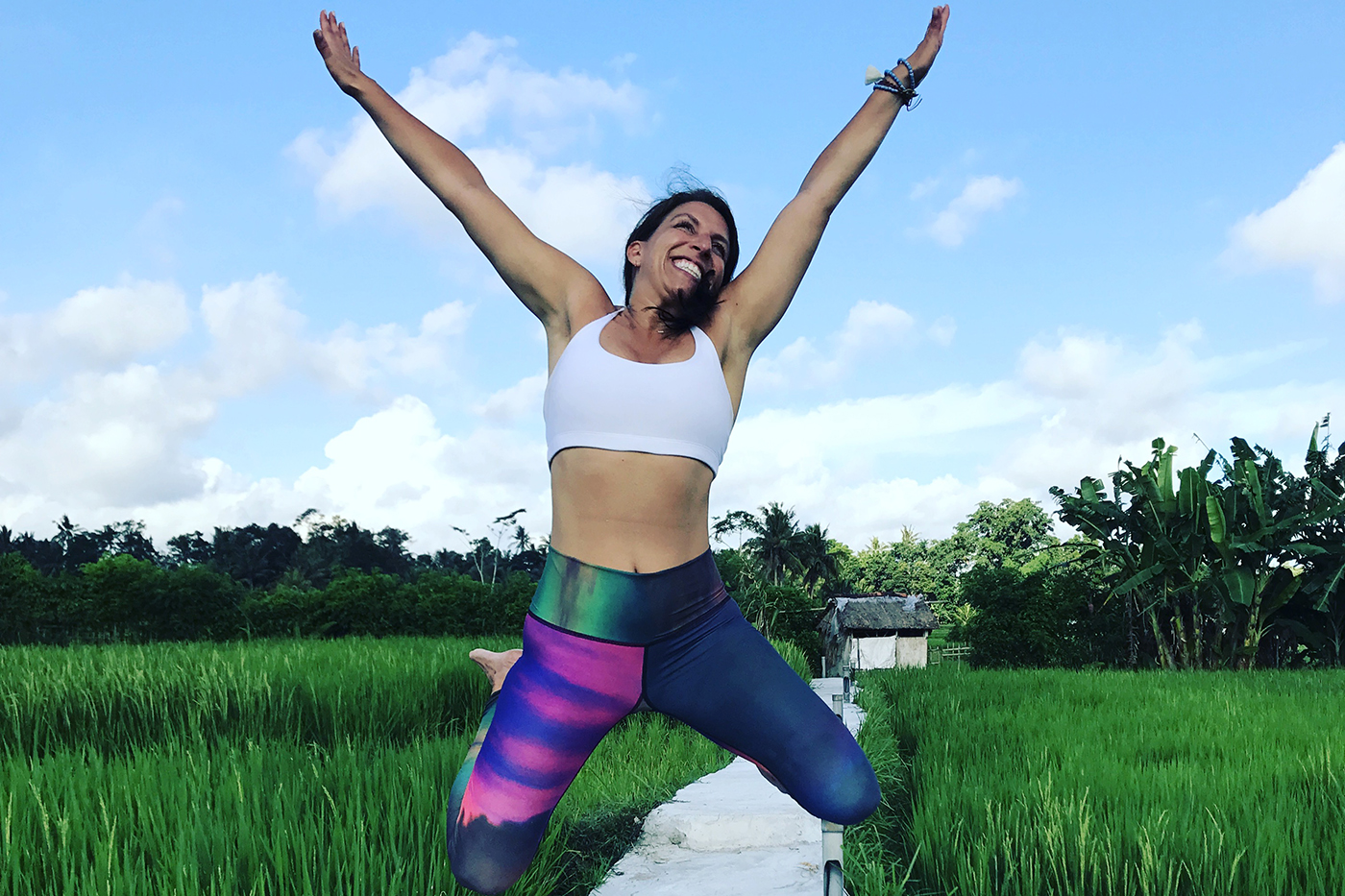 aSweatLife: Tell us what brought you motivation to change your career goals
Daryn Schwartz: I was in corporate(ish) jobs almost my whole career. Last summer I was incredibly burned out and fatigued by a job that I had once loved, and it hit me – this career is not what I am meant to be doing with my life. I am not meant to work my tail off in a job that at the end of the day, I feel very disconnected from.
Luckily, around the same time, I took a yoga class at a studio in L.A. that had a unique concept and I had my 'aha' moment. I started reading about the fitness industry and economy, and researching business models and concepts. My heart was racing. I knew that I had found my purpose. I started working on a business plan and thought that I might leave my job the next summer to pursue this full time and then in December, I found out I was being laid off. While most people probably would have been bummed, I knew this was the universe saying "Go girl, do your thang!" and since then I have been working on building a yoga business. Every day I feel incredibly far outside my comfort zone and have to give myself a lot of pep talks, but I feel so satisfied because I am doing exactly what I want to be doing.
aSL: What made you want to become a yoga instructor?
DS: I actually never had a desire to become a yoga teacher but I am in the process of opening a yoga business and since I come from a business background, I wanted to have an intimate understanding of what it takes and means to be a yoga teacher. I felt that having gone through the training myself, I would be better equipped to build a team of badass teachers and support them in the best way possible.
aSL: Bali seems extreme for yoga teacher training. What brought you half way around the world?
DS: I wanted a more intensive program as I felt that the focus and intensity would work well with my learning style. I was afraid that if it was spread out over several months, I wouldn't retain the knowledge as well as doing it several hours a day, several days in a row.
I also have a huge desire to see the world and the idea of going to a beautiful place that was far afield was really appealing to me. It was sort of a personal challenge to not only learn something new, but also to learn more about myself by traveling alone, to a land far away and submersing myself in a culture with a group of people who I didn't know. It was sort the "Do one thing a day that scares you" mantra that I try and live by.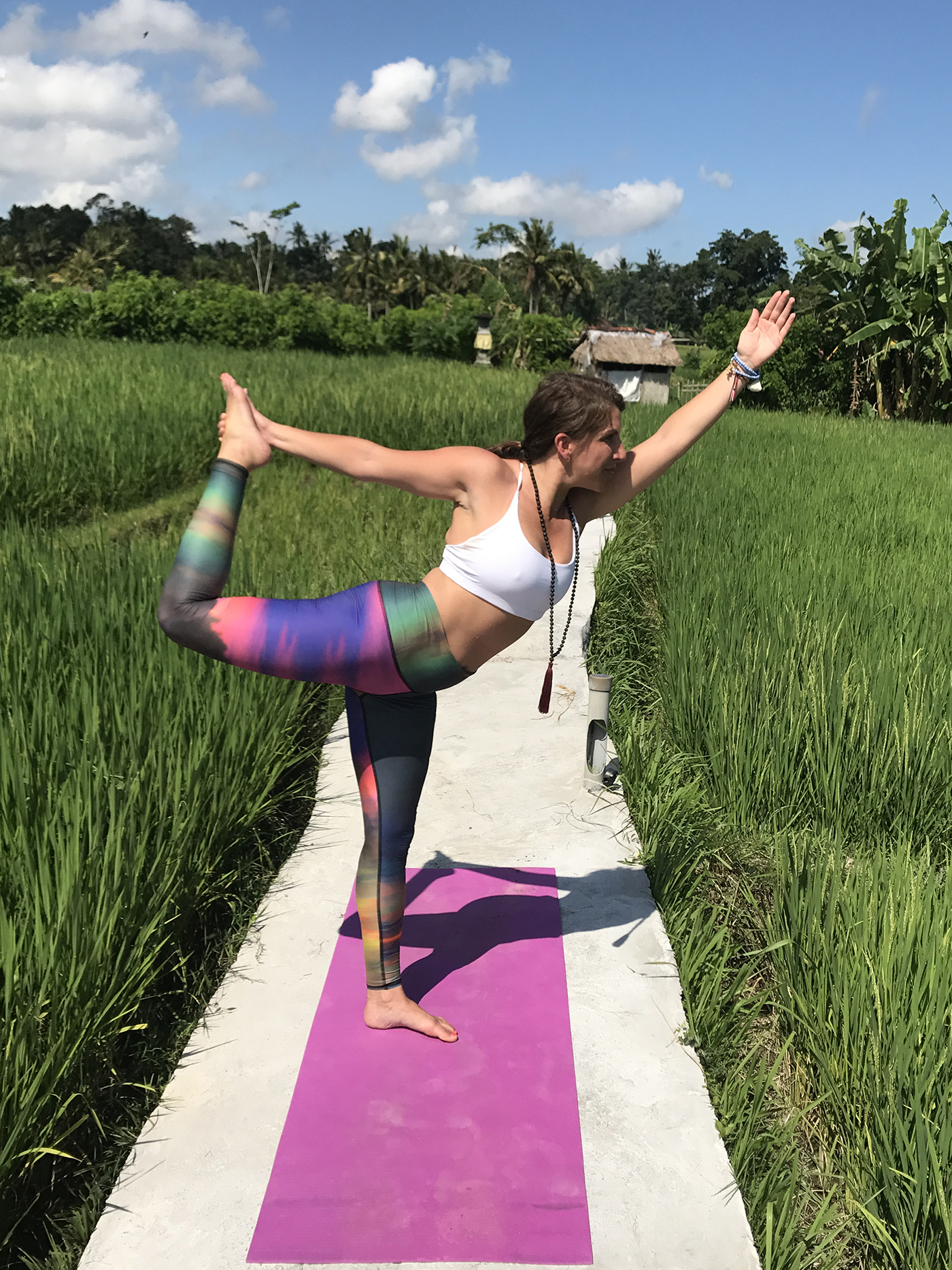 aSL: Describe a typical day in training.
DS: Intense! Meditation started at 6 am sharp. We would meditate for 30 minutes and then our teacher would guide us through a 60-minute yoga class. It was some of the hardest yoga I have ever practiced. We would then spend an hour practicing teaching each other the class that we just took – all before 8:30 am.
Finally it was time to eat and fuel our bodies for the long day ahead. From 9:30 am until 2 pm we would cover a plethora of material – asana (poses), anatomy, alignment, chakras, personal development, etc. We covered the physical, mental and spiritual aspects of yoga and did a lot of self-study, which was my favorite part. We would break for lunch, maybe have a free hour or two and then we were back at it in the afternoon and evening.
aSL: What was challenging or frustrating?
DS: Not eating lunch until 2 pm! Kidding, sort of. The most challenging part was the self-discovery. Sometimes we bury the things that bother us, challenge us, hurt us or scare us, and we were forced to really bring those things to the surface because if we don't explore the darker sides of ourselves, you can't appreciate the light. I am not one to really explore my emotions, much less talk about them and this forced me to get in and get messy with myself.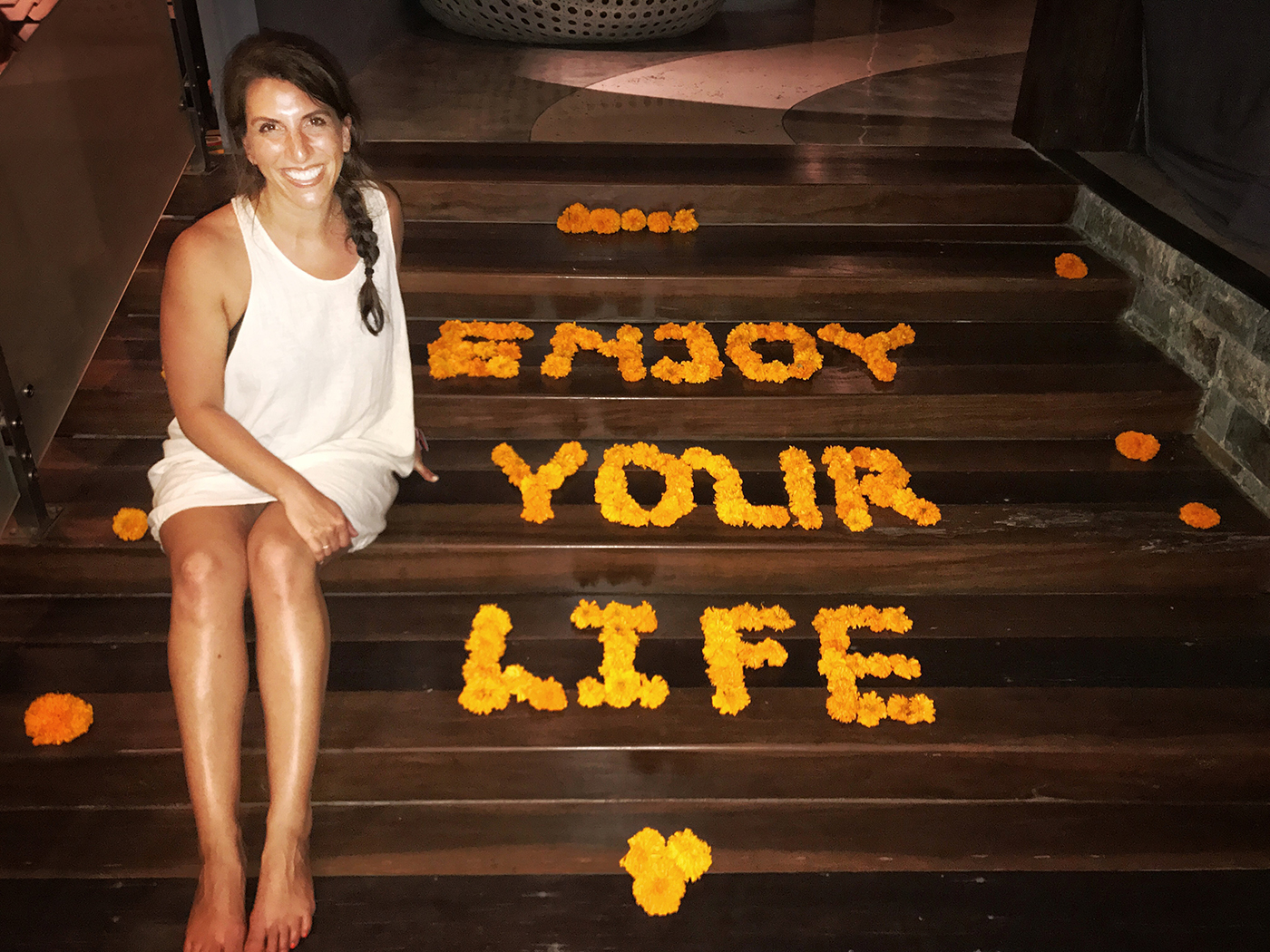 aSL: What did you learn about yourself?
DS: I went to teacher training with very concrete goals (in addition to receiving my RYT Certification). First, to finally get my crow pose. Second, really learn how to breathe in yoga. And third, become more flexible.
But what I really learned is that crow pose is like life; if I am looking backwards instead of forward and don't trust myself enough to put my weight (life) in my own hands, I'll never fly. I learned that in yoga, as in life, I have to breathe energy into the places that hurt to melt away the pain and hold the pose longer.
And my 20-year-old, very messy roommate during the training taught me that flexibility is about more than just being able to have my palms flat on the mat during forward fold.
aSL: Anything else we should know about your experience?
DS: I went with a really wonderful and skilled company, Alchemy of Yoga. The company and the teachers can make all the difference in the world. I was able to talk to the owner (who was also our teacher), at length before signing up for the program and that made me feel comfortable that I was picking the right program. If you go with an open heart, an open mind and ready to put in the work, you'll leave with far more than you put in. The skeptic in me laughed when everyone said this is going to be life-changing, but the joke was on me.