Five Ways To Stay Up To Date With News Without Missing Your Workout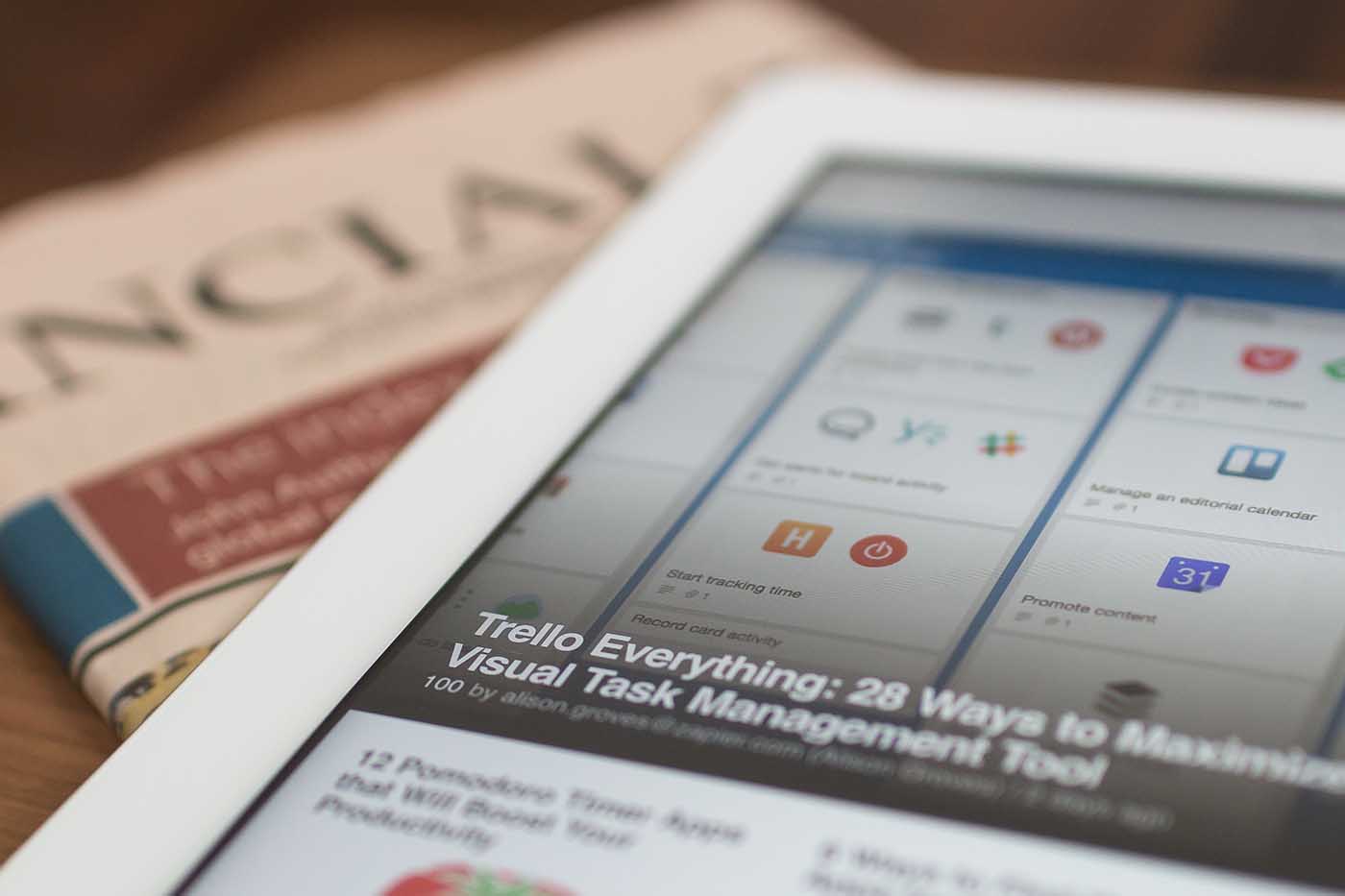 "Have you been living under a rock?" "How did you not hear about that?"
If these questions sound familiar, you may be someone who needs to stay more informed about world news. Undoubtedly, it's difficult to keep up to date with all the latest goings-on. As if you don't have enough on your plate, you're also expected to know exactly what's happening on domestic and international levels.
If you feel like you're in a constant state of FOMO when it comes to current events, no need to worry. We've got you covered. Here are five ways (some of which are fitness-related!) to stay knowledgeable about the news.
1. Sign up for theSkimm.
Five years ago, two twenty-somethings started theSkimm, a daily email newsletter that breaks down the latest news. Not only is it fun and easy to read, theSkimm is also delivered to your inbox super early, meaning you may even hear about the news before all your friends. It's not a deep dive into all the current events of the day, but it's a quick read so you'll be in the know by the time you finish your commute into work – and you won't have to cut any time from your workout hour to fit it in.
2. Watch the news while on the treadmill.
Do you like to run on the treadmill at the gym? If so, maybe you also enjoy watching TV on those mini-televisions treadmills often have. As tempting as it is to catch up on "The Bachelorette" while running, try swapping your reality TV show for the evening news.
3. Download an app.
When every minute counts in our busy day as we try to balance it all, efficiency is the name of the game. I've found Twitter particularly efficient and useful for staying on top of the news. You don't even have to tweet anything – just follow a few of your favorite news outlets.
A few other apps are particularly helpful in rounding up current news and events, and because there is so much of it out there to sift through, these apps help you narrow down what you're interested in keeping tabs on. Flipboard's easy interface and set-up process makes it fun to select what you're interested in reading more about and browse through the most current stories and articles under each category.
Feedly also curates stories based on the feeds you select for it to follow, but you can also incorporate monitoring keyword alerts. This is useful if you're tracking something specific in your business and want an update when its mentioned across publications or sources.
4. Read the news in between sets.
Believe it or not, there is a way to combine working out and reading the news. In between sets, take a few minutes to read an article. For example, sprint for 30 seconds on the treadmill five times, then walk and read an New York Times article. Then repeat the process once or twice more. Don't be afraid to get creative here!
5. Subscribe to a newspaper.
When I was a senior in college, one of my classes required me to sign up for a Wall Street Journal subscription. Initially, I wasn't particularly enthusiastic about it. But to my surprise, I loved being a subscriber. Not only did I like having access to previously locked articles, I was more apt to read the news because the paper literally arrived on my doorstep. Plus, you'll be more invested because you're paying for it. 
Often, the larger publications have an app that accompanies it. By downloading the app to your phone, you can also receive real time updates when breaking news hits.
Have you tried any of these tips? What are your strategies for staying up to date on the news during your busy day?