Recover at Home With Epsom Salt Baths
What do Epsom salt and Superman have in common? They're both faster than a speeding bullet, more powerful than a locomotive and able to leap a tall building in a single bound!
… Okay, so maybe that's a slight exaggeration for Epsom salt. But among minerals, it sure does seem to have super powers. Until I started my research for this post, I thought it was solely for people with injuries. Turns out, it can serve a purpose for everyone.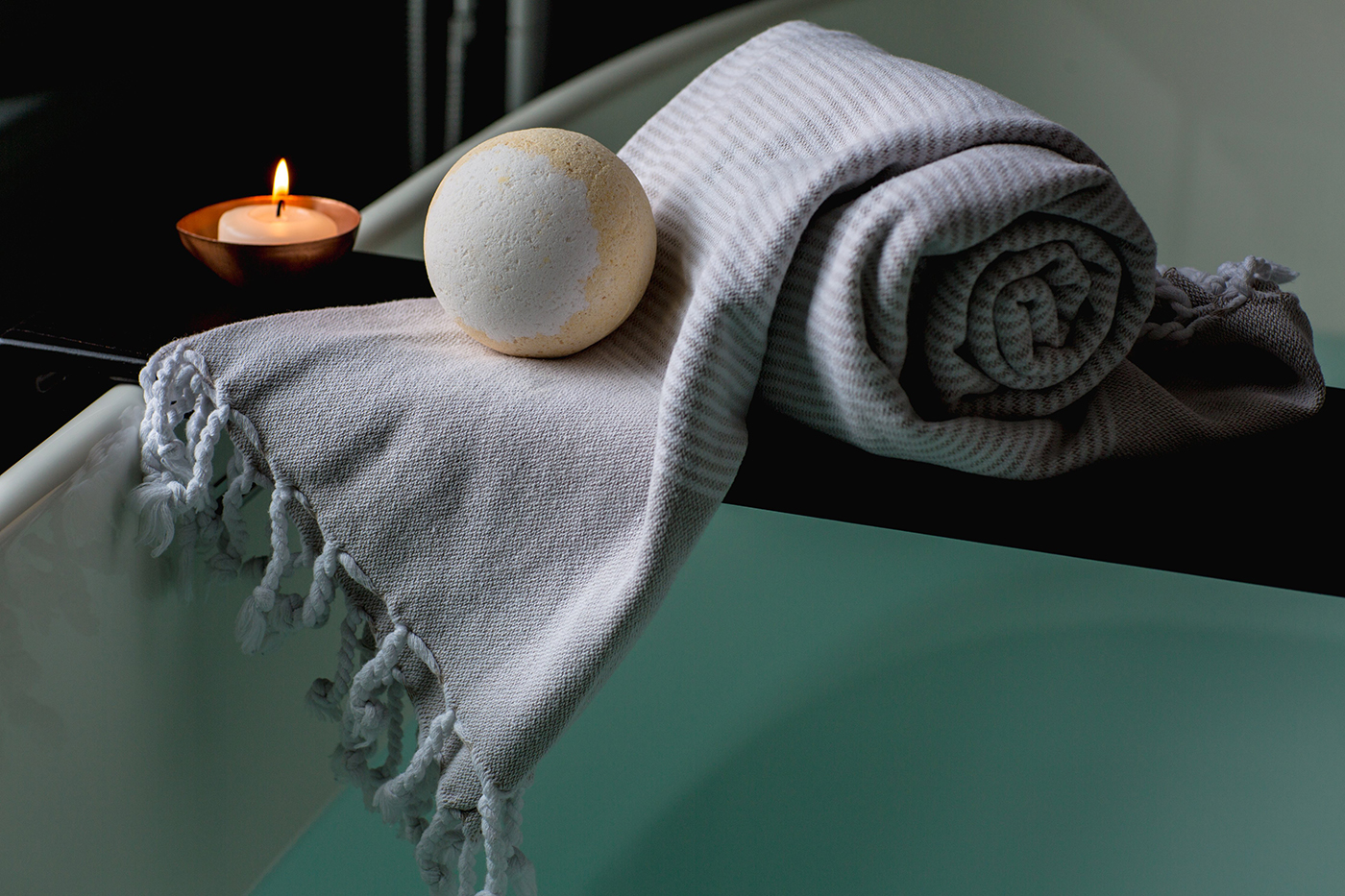 Not just for runners
Now that marathon-training season is upon us, if you haven't considered Epsom salt baths yet, you might want to. The Epsom Salt Council explains that an Epsom salt bath can soothe muscle pains and aches, decrease swelling and boost your body's levels of magnesium and sulfate.
Yet, if you're the type of person that proudly rocks a 0.0 bumper sticker on your car but still likes to stay active, you can reap the benefits of a good soak, too.
Jessica Underwood, a member of the Chicago Tone It Up community, loves to incorporate Epsom salt baths into her recovery routine.
"My boyfriend and I both use Epsom salts about one to two times per week to help with muscle soreness from working out. Overall, it benefits us by relaxing our muscles after a heavy lifting session. The biggest benefit for me is how relaxed I feel afterwards. It's a great way to end the day," Jessica explained.
The nitty gritty details
For a productive soak, Runner's World says, "Fifteen to 20 minutes in a warm Epsom salt bath can coax tight fascia to loosen up, releasing your muscles from their stranglehold."
Why does it work? The Epsom Salt Council explains that many Americans are magnesium deficient. According to the Council, "A lack of magnesium can contribute to high blood pressure, hyperactivity, heart problems and other health issues."
So, Epsom salt is necessary, as "Sulfate is essential for many biological processes, helping to flush toxins and helping form proteins in joints, brain tissues and mucin proteins."
Other benefits of Epsom Salt
After asking around and researching, I was pleasantly surprised to find that this drug store find has many other uses, too.
Allure explains many beauty benefits, including sunburn relief and exfoliation. Epsom salt's anti-inflammatory property can give you relief after catching too many rays on the beach. Simply mix the salt into water, pour into a spray bottle and spray your pain away.
Epsom salt can also be the drug store's cheapest exfoliator. Just massage it over your skin at the end of your shower to remove dead skin cells and other build up.
If you have any extra salt left over after your bath and spa evening, you can save it for cleaning! The Country Chic Cottage describes how the mineral can be used around your home to clean your washing machine, soften your laundry and much more.
See all of The Epsom Salt Council's recommendations for use here.