Not Your Average Recovery Experience at King Spa
The past couple of weeks have been filled with a lot of work and triathlon training which means that my body has been working hard.  It also means that I needed to make a point to add recovery to my routine.  I know that massages are a great way to relax, but I wanted to do something more for myself than just a massage. I wanted an experience. And that's why I tried King Spa in Niles, Illinois.  This spa is filled with culture, space to relax, have fun and get those muscles on the way to recovery.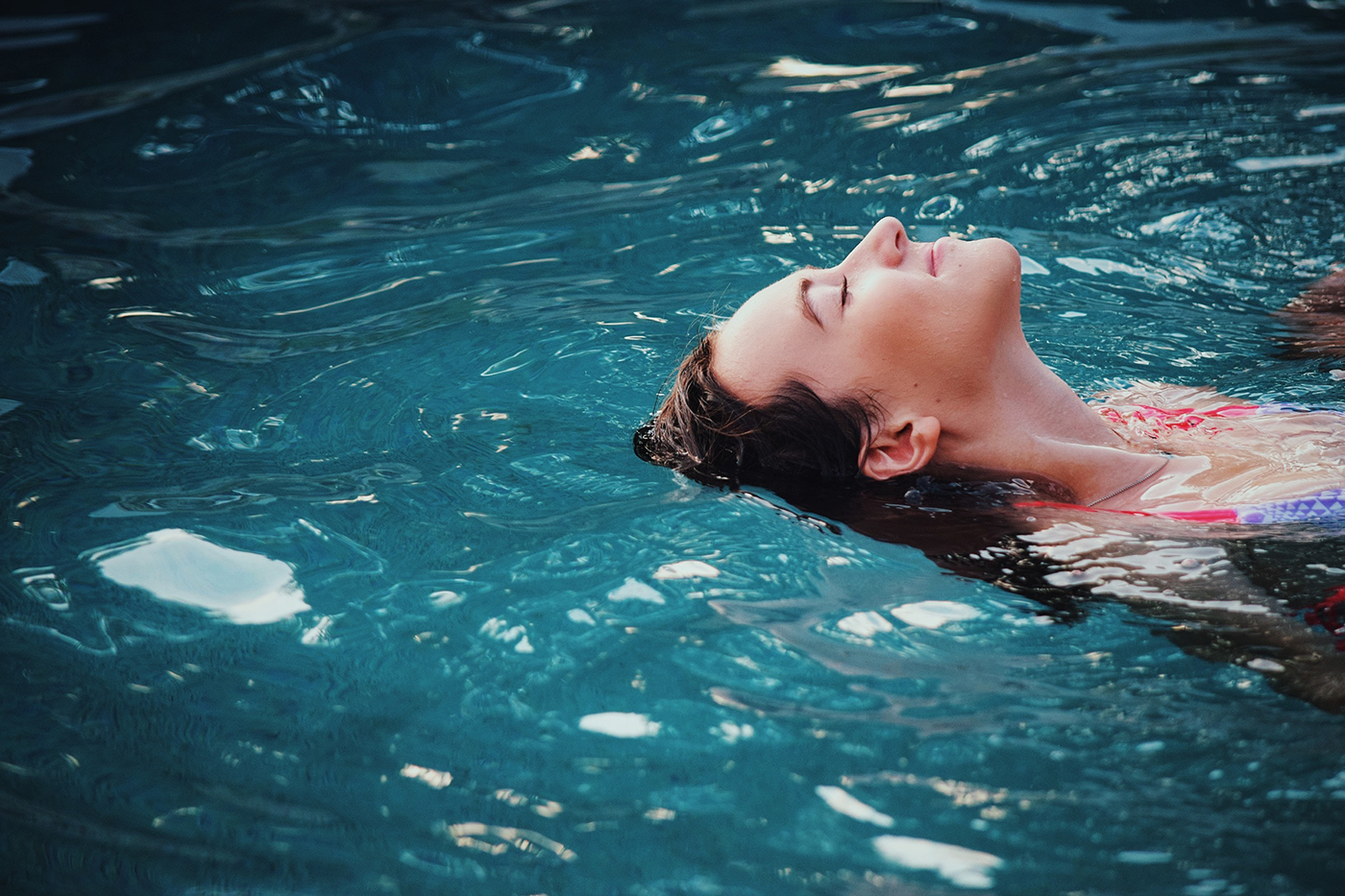 The culture at King Spa
King Spa, a Korean spa, does not have the quiet atmosphere you might expect from a spa. It is a place where family and friends go to sweat as well as spend time socializing. Although it offers spa treatments like facials and massage, many of the visitors come in groups to spend the day together.  
I've been a few times now and have grown more comfortable with atmosphere each time I return, but it does take some time to get used to.
Helpful hints for your first time
Shoes are not allowed after a certain spot heading to the locker room. When you arrive, you are handed a key on a bracelet to lock up your items, and the key is linked to your account so you can make purchases while you're in the space without your wallet. Once in the locker room, you are provided with shorts and a shirt which you will change into before heading into the main co-ed area.  
Once you get settled and put your things away, there are a number of activities to choose from, including:
Sweat it out
There are over nine dry saunas inside of the spa, each with its own name, like the Amethyst room, Pyramid room, Salt room and a Charcoal room. Each room is said to have unique benefits; the Pyramid room, for instance, has great healing energy, and the Charcoal room provides negative ions and is a great detoxifying agent.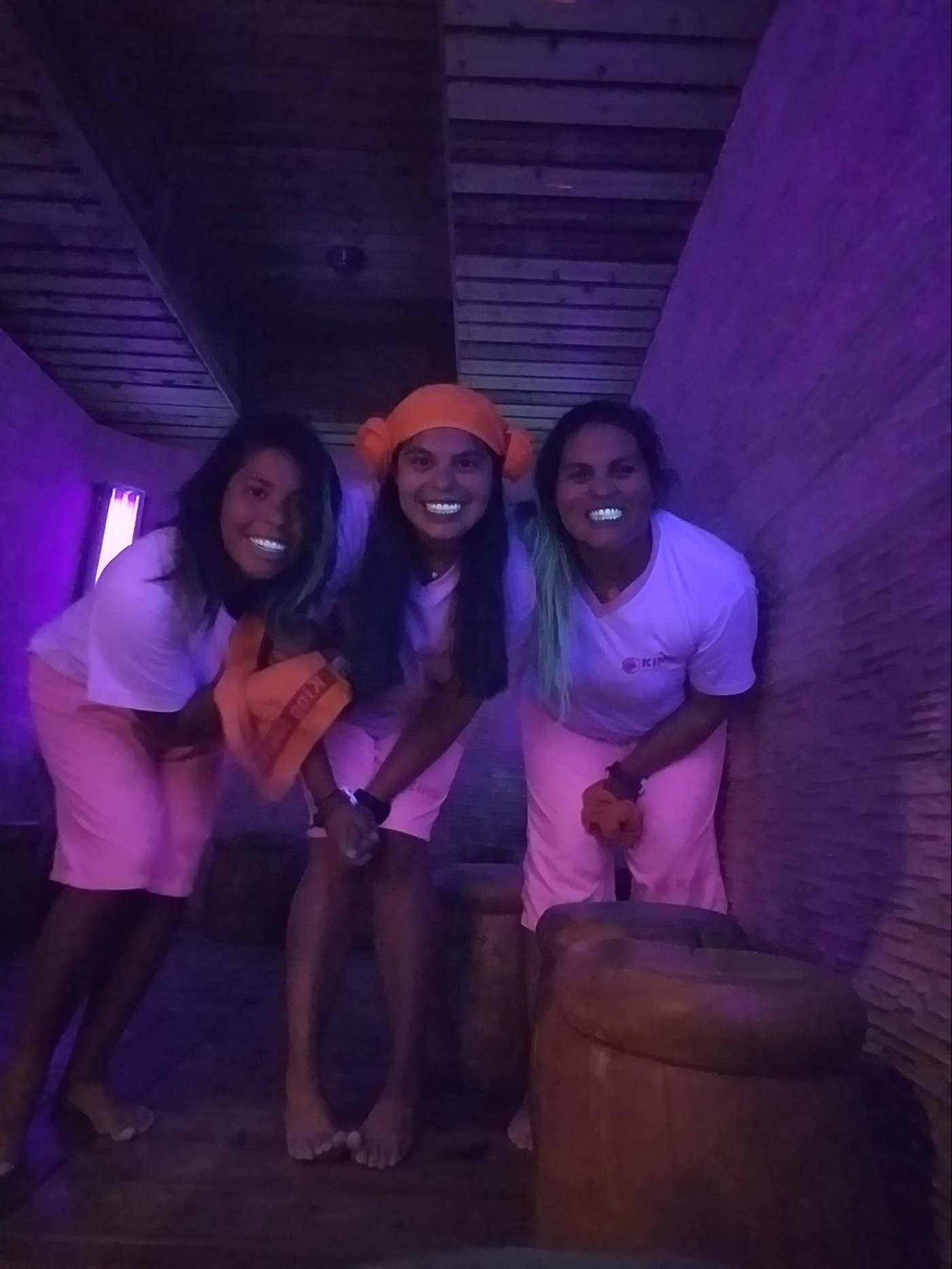 Unwind and relax
This room has about 40 reclinable chairs with a big screen in the front of the room. They post a schedule on the door to the room and you are able to come and go as you please throughout the movie. 
Pamper yourself
There are an assortment of spa tubs and whirlpools you can experience while you're there. The temperature in the pools range from hot to cold, so you can choose where you want (or need) to spend more time. Some contain herbs like jasmine, which is meant to soothe the body and refresh you after spending time in the saunas.
Indulge in a meal
One of my favorite activities there is making my way to the food court.  I love to eat – and Korean food is one of my favorites.  For a meal,  I enjoy dukboki (stir fried rice cakes) and bibimbap (korean mixed rice with vegetables and meat if desired). For dessert, the bingsoo – shaved ice with an assortment of toppings – is my favorite.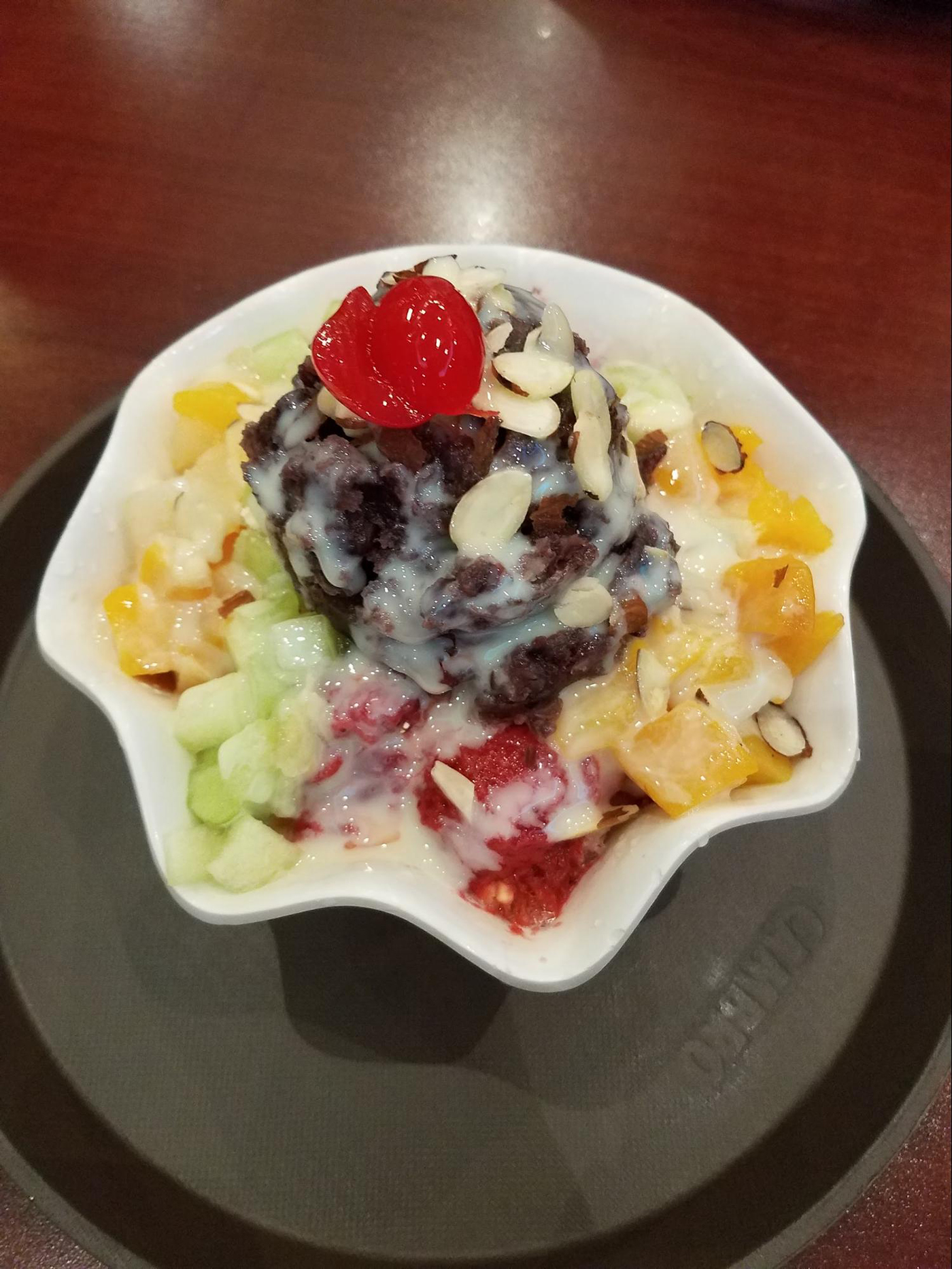 No matter how you like to de-stress and take some time to recover, do something you enjoy. If you're feeling adventurous and want to try something different, a place like King Spa may be up your alley. You can make your stay as long or short as you'd like – they even have a designated area for sleeping for guests who stay the night.  Each time I leave, I walk out feeling happy and relaxed … and definitely not hungry. 
Have you tried any other forms of recovery off the beaten path? What methods of restoration work for you?