#WeGotGoals: Heather Mayer Irvine, Nutrition Editor at Runner's World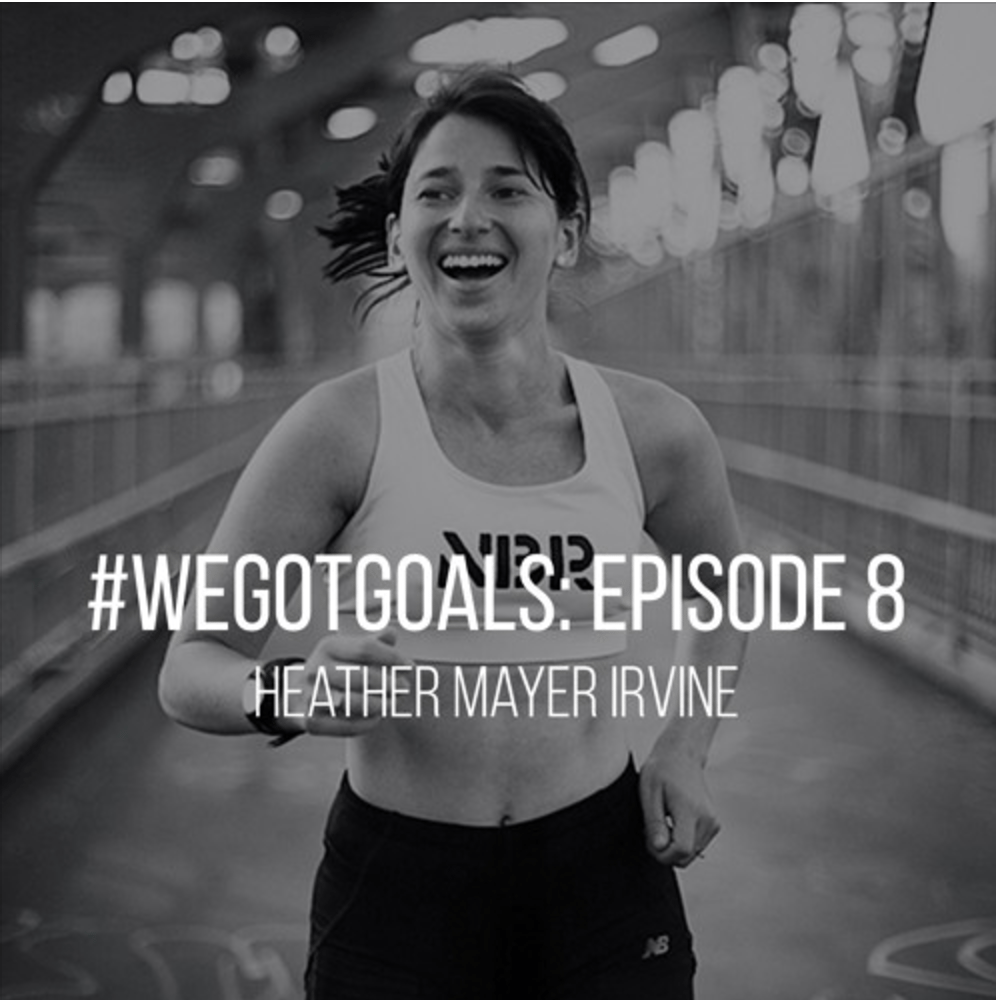 Company-issued race entries. The chance to interview famous athletes. Monday-morning meetings where everyone compares marathon times – and shelf after shelf of free sample snacks.
In some ways, working as the food and nutrition editor at Runner's World magazine is all Heather Mayer Irvine imagined.
And Heather did, indeed, dream of this job for years before she stepped into the role. She studied journalism and nutrition, and has been a runner since high school. Still, she never thought the post attainable – until a hashtag gone viral opened up a door.
"The stars aligned," she told me during our interview for the #WeGotGoals podcast. "When I got the job a friend of mine said, 'Luck is opportunity meeting preparation.' I think that was a really cool way of looking at it."
That sentiment – originally attributed to Roman philosopher Seneca – guides much of Heather's thinking about goals. Now that she's worked at the publication for a year and a half, she takes her writing and editing responsibilities seriously while maintaining appreciation for her good fortune.
"I walk into the office every morning … and for me, it's still so surreal," she said. "Being able to put out content and pitch ideas that as a reader, I get excited about – I pinch myself every day."
Besides editorial acumen, her role involves a balancing act when it comes to her personal fitness routine. As her editor warned her, "working at Runner's World is a blessing and a curse when it comes to your own running goals," she said.
On the one hand, she has resources and motivation galore, but on the other, she has to decide whether to attend #allthegroupruns or hold back when it's smarter for her to do so.
Listen for how she's learned to toe that line; the story of how she set – and crushed – an unexpected running goal last year (one you can also read about in this month's issue, on newsstands now); as well as details about the exciting new plans she has for the year ahead.

Hear us on Stitcher: