Get Your Nails Done and Get on with Your Day at ezza Salon
Decision fatigue – the increasing difficulty to make choices on a daily basis due to the sheer number of them back to back – is a totally real thing. With a million decisions to make everyday, sometimes its the smallest ones that are the most frustrating to deal with.
I own up to the fact that I succumb to this crippling annoyance – no, disability – somewhat frequently, and it often creeps up in the most random scenarios. Like, for instance, when I finally decide to carve out time to treat myself and get my nails done, I step in front of the nail polish selection area only to turn sweaty-palmed and exhausted before my "relaxation" hour has even begun. This is precisely the thing that stuck out to me about ezza Salon – a concept for manicures currently in the pop-up stage of beta testing in Chicago.
Ale Breuer and her business partner, Kim Marsh, are diving full force into the business of improving women's experience in the nail salon, and uplifting women on both sides of the manicure table, too.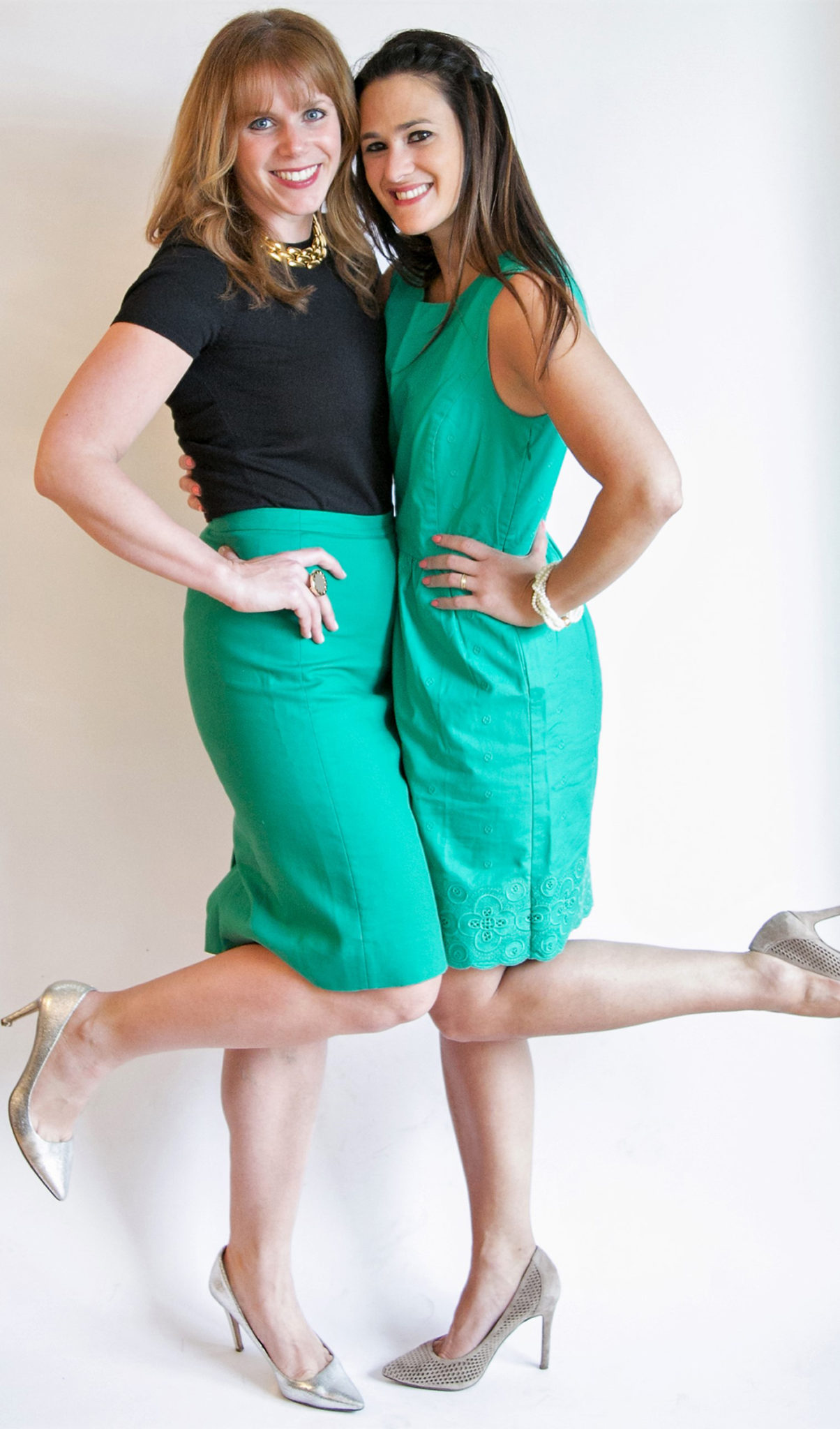 From carefully selecting collections of seasonal colors – not too little, not too many – which you can choose from when you book your appointment online, to setting up iPads and phone stations at the nail booth for your working (or Netflix-viewing ease), to creating a membership package with tip included so you don't have to remember to bring cash with you – these women thought of it all, making your manicure experience more pleasant and accessible on a regular basis.
The idea for ezza – which comes from the Italian word esatto meaning "exact" – came to Ale after she started business school at the Booth School of Business at the University of Chicago.
After starting business school, Ale realized the need to have manicured nails on a consistent basis, so she started making regular appointments. That's when she realized how lacking the whole experience was, and how great the opportunity would be if women could kill two (or three or five) birds with one stone while taking this time out of their day.
At ezza, "We're increasing the utility of our customers' time," Ale explains. From start to finish, the experience is simplified and catered to your every need.
After answering a personalized set of questions like what shape you want your nails cut, your information is stored in your profile for each of your appointments. And not only can you pick your color ahead of time and pay everything online so there's no hassle on your way out, ezza's environment is conducive to whatever environment you want your 30-minute no-hassle nail experience to be.
An iPad sits to your right as you sit down at the nail station, ready for you to check your emails or catch up on your shows. They've even cued up recommended podcasts for your listening pleasure. Need to take a conference call? Take it. Want to set up recurring appointments on a bi-monthly or monthly basis? They've got it covered. Need a mani before work? Appointments start at 7 am.
All of these touches make getting your nails done a simple, no-fuss way to spend an hour out of your day. Consistency across the board is the key factor for Ale and Kim.
"We want to put everything out there so women know exactly what they're getting and that reduces a lot of anxiety and stress – then people can plan around it and for it," Ale said. "If your experiences are all inconsistent and the timing is always inconsistent,  you don't know when the manicure will finish, if you'll have to wait when you get there … and if you can finish it, will it last? We want to solve for these questions for the modern day professional women."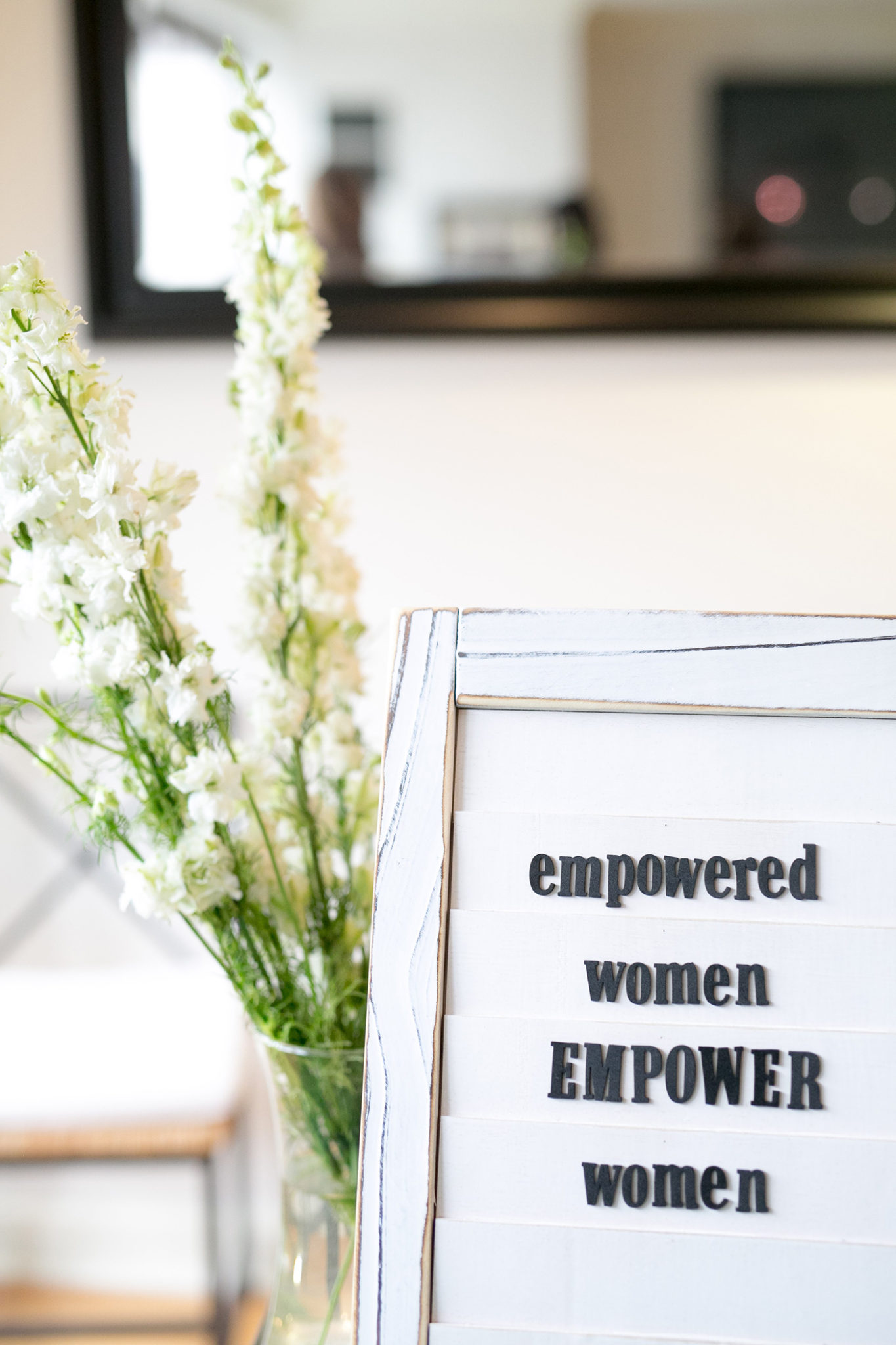 While curating an ideal experience – one that women can view as a doubly productive hour of their time instead of a guessing game and time-suck – is at the forefront of ezza's business plan, Ale and Kim are equally passionate about the values that drive the concept.
"Having polished nails increases confidence in women," Ale explains. "We just really love and can get behind the concept of helping increase confidence in women and empower women. We're just doing it through nails."
ezza's pop-up salon has been located inside Colin of London salon, but memberships are tabled for now as ezza focuses on fundraising for their first brick and mortar space in Chicago. To support ezza in their fundraising efforts, go here. Memberships will be back up and running this summer.