Five Sports TV Shows You Need To Watch Right Now
At aSweatLife, we've already chronicled a list of classic sports movies for you to check out. But what about sports TV shows?
Don't get me wrong, movies have their allure. But if you want a taste of something different, consider the list below. These TV shows will not only amp up your passion for sports, they'll also teach you a few key lessons and encourage you to think about life through a different lens.
The best part? They're all on Netflix.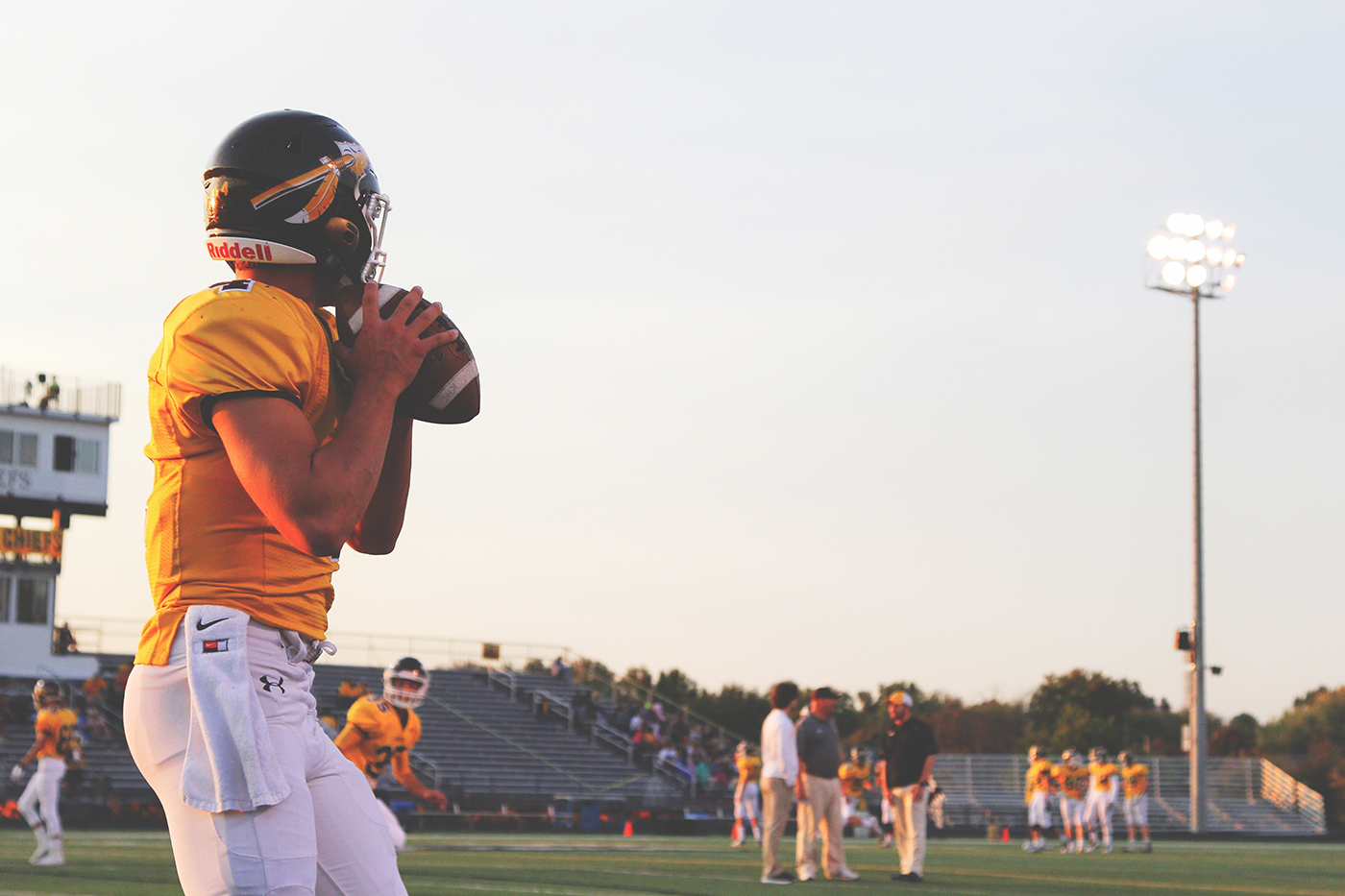 What happens: Set in Dillon, Texas, "FNL" documents the comings and goings of the town's football team, the Panthers, and their new coach, Eric Taylor. Stay tuned for a few episodes and you'll get a whole lot of high school football, romance and small town politics. For all those non-football fans out there, never fear — you'll find something to love about "Friday Night Lights," Before you know it, you'll be chanting, "Clear eyes, full hearts, can't lose!"
What there is to learn: If you're like me, the show will teach you that life has its ups and downs for everybody, regardless of where you live or how old you are. "Friday Night Lights" humanizes the characters in a unique way, proving that nearly every person goes through the same challenges and triumphs.
What happens: For those of you who don't consider cheerleading a sport, I challenge you to do what the athletes in "Cheer Squad" do. A documentary series, this show follows the Great White Sharks, a Canadian cheerleading squad, as they pursue the World Champion title. Not only do the team members pull off difficult stunts, but they also find a way to balance relationships and all the problems life throws them.
What there is to learn: First and foremost, "Cheer Squad" quashed any small part of me that thought cheerleading isn't grueling. The truth is, the practices documented on the show are exhausting and tiresome. On top of that, I learned about the significance of a supportive, reliable community in competitive sports.
What happens: Not to be confused with "Friday Night Lights," "Fright Night Tykes" details the Lone Star State's passion for football through the happenings of the Texas Youth Football Association (otherwise known as TYFA). This documentary series shows the startling hardships and extreme intensity of pewee football. If you've been searching for the boy version of "Toddlers and Tiaras," look no further. This is it.
What there is to learn: Where to begin? "Friday Night Tykes" taught me about the inner workings of youth football — and how big of a part of life it is to the residents of Texas. Moreover, it provides evidence of the fact that there truly is a wrong way to coach.
What happens: If you're on the hunt for something more fact-based, try "Chasing Perfection." Although there are only two episodes on Netflix, the show provides an interesting look at the science behind what makes elite and up-and-coming athletes succeed. Narrated by Olympic medal-winning sprinter Michael Johnson, "Chasing Perfection" shows how everything from technology to data to genetics can play a role in developing athletes' abilities.
What there is to learn: I haven't taken part in competitive sports since I was in high school. Unfortunately, I've thereby fallen into the trap of forgetting how much work goes into making an athlete successful and world-class. "Chasing Perfection" serves as a reminder of how much hard work and science it takes to make a top performer.
What happens: Alright, so I'm partial toward football shows. But this one is essentially a combination of "Friday Night Lights" and "Friday Night Tykes." Another documentary series, "Last Chance U" follows the East Mississippi Community College Lions and their head coach, Buddy Stephens. Set in Scooba, Mississippi, the show chronicles the challenges the Lions — a powerhouse in junior college football — face.
What there is to learn: I had no idea JUCO (junior college) football was as popular or competitive as it actually is — or at least as it is at EMCC. "Last Chance U" taught me about the path some athletes take to get to the D1 level. And it's not an easy road. I learned about how taxing college is, both academically and athletically, for some members of the Lions.