Locker Room Etiquette Tips
I'm going to go out on a limb here and say the vast majority of people have been in a locker room. Whether you get ready before work or just drop your stuff off before a sweat sesh, inevitably you've spent some time in one. It's one thing most (if not all) gyms, studios and spas have in common. A space where you transform to/from a badass warrior to/from your fierce everyday self.
In order to keep this experience pleasant, there are a few locker room etiquette rules we should all keep in mind.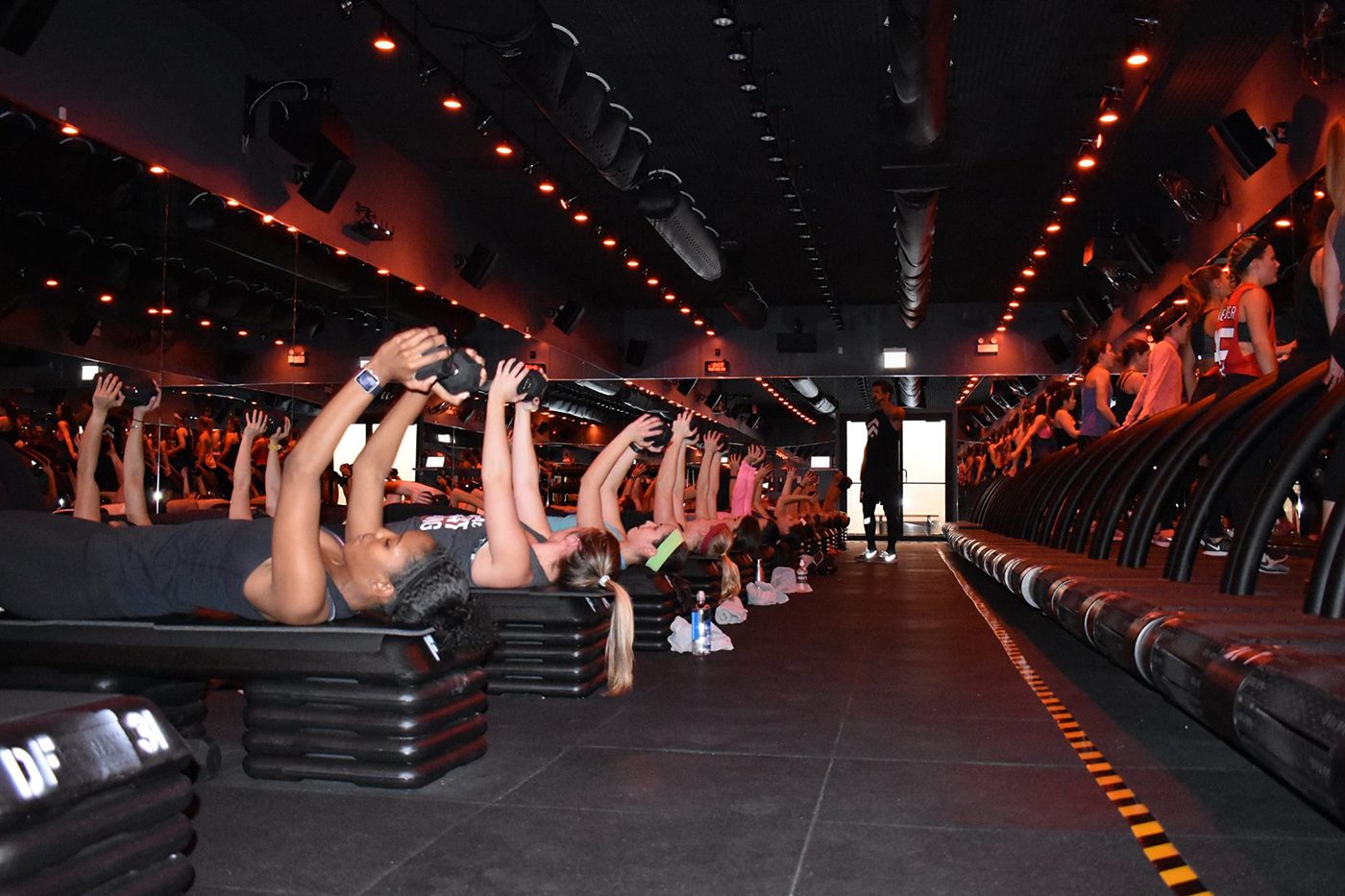 Lock your locker
It seems simple right? But how many times have you been running late and have to open several lockers that look available only to find someone else's belongings in there. Help a fellow warrior out and lock your goodies before you get your sweat on. Extra bonus, you'll know it's safe and sound so you're free to focus.
Space is your friend
Its convenient to walk in and grab the closest spot to the door, however keep in mind, changing involves a lot of swag. Towels, shoes, water bottles and backpacks – these items all take up a lot of room. Plan accordingly. There's no need to grab the spot right next to your fellow gym goer if there's open space. You'll be grateful for that coveted extra bench room.
Modesty is the best policy
Being naked can be freeing. You may enjoy blow drying your hair, lounging around and chit-chatting in your birthday suit, but not everyone feels that comfortable being nakey. You may feel free, but for the sake of your squad, practice a bit of modesty.
Only blow dry the hair on your head
This one is pretty self-explanatory. I go to a lot of gyms; I've seen it all at this point. Enough said, just follow the rule, ok?
Shower efficiently
If the gym is crowded and you're in a hurry, nothing is more frustrating than waiting for a shower. Just standing there, thinking about the time passing and how you're late for a conference call with Barb from finance. Do your fellow gym goers a favor and step in, wash up and get out. If it's off-peak times, sure, take a leisurely shower, but when it's busy, respect the vibe and get yourself in and out.
Towels have a home, too
Please, please, please toss your towel in the bin. It seems simple enough, but when you're in a rush it's easy to leave them behind. No one wants to fight through a mound of wet towels on the floor/bench/counter. Throw it in the bin, check yourself out in the mirror and continue on conquering your day.
Working out is tough, there's no reason why the struggle before/after should be real. Keep in mind that, although gyms have stepped up their locker room game, it's not your personal bathroom. Following these simple etiquette rules will enhance your experience, as well as the athletes' around you.