How a Health-Food Company Aims to Give Back to the Ultrarunners That Inspired It
Even the world's most well-known barefoot runners sometimes wear sneakers.
I found this out earlier this month, on an easy four-mile shakeout run the weekend before the Boston Marathon. The guest of honor was Tarahumara ultrarunning champion Miguel Lara, a member of the tribe from Mexico's Copper Canyon made famous in Christopher McDougall's "Born to Run."
Though that book essentially jump-started the entire minimalist-shoe movement, Lara traded his thin sandals for regular running shoes (or tennies, as he called them) to toe the path along the Charles River. He's used to soft mountain trails, he told me through translator Mickey Mahaffey, an expat who now lives among the Tarahumara in Urique, Mexico. City pavement's too hot and hard for huaraches.
Lara came to Boston not to run the marathon – apparently his first-place finishes at races like Ultra Marathon Caballo Blanco and the Born to Run Ultramarathon Extravaganza didn't count as Boston qualifiers.
Rather, he was in the city to meet with scientists at Harvard University studying his people, and to promote a new energy bar flavor that might ultimately help save his tribe's way of life.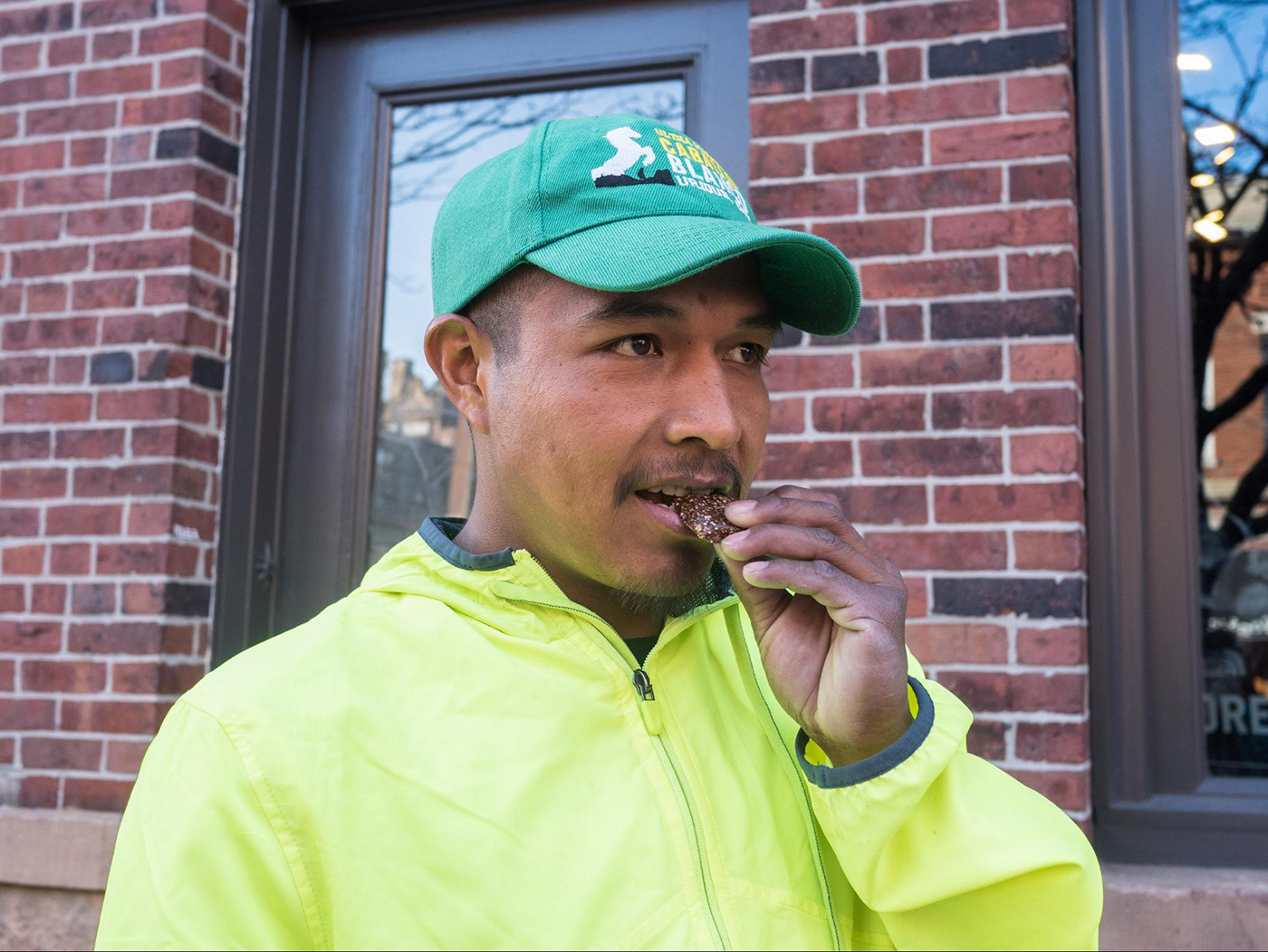 The whole thing started at a Boston Marathon-related event the year prior, when McDougall and Mahaffey met Shane Emmett, the CEO of superfood snack company Health Warrior. Emmett's entire business had been inspired by a brief mention of the Tarahumara consuming chia seeds in Born to Run.
"We just read this book and found this little clue for a shelf-stable superfood that we could actually make a packaged food out of, because unlike a carrot or kale, it has a three- to five-year shelf life," Emmett told me at the Boston shakeout run. Remember, this was back in 2009, before you could buy chia at Target and Trader Joe's. "We ordered chia online, and it would show up in a ziplock bag with Sharpie written on it."
Eventually, he and his business partners used this mysterious ingredient to make a simple, delicious bar. Athletes started using it. Journalists began writing about it. In 2011, Whole Foods called, wanting to sell it. Now, Health Warrior is one of the fastest growing natural food companies in the country, with 100 employees and bars at Whole Foods stores across the country.
But a few years into this journey, Emmett learned that climate change and drought were causing big problems for the Tarahumara. Many were hungry, and some had to leave the land and the lifestyle they loved to survive. He and his Health Warrior colleagues wanted to do something, but weren't quite sure exactly how they could help.
The pre-Boston meeting last year sparked a solution. What if some of the farms wrecked by drought could be rehabilitated and used to grow chia for Health Warrior products? With Mahaffey and McDougall's help, the company invested $10,000 into a single farm to test the theory. As Emmett told me, in true startup fashion, "nail it before you scale it."
The idea worked well enough that Health Warrior decided to launch a Kickstarter to raise more funds and rehabilitate more farms. In conjunction, they developed a new flavor, a Mexican Chocolate Chia Bar that would be made in part with seeds from the new farm. This past March, the Kickstarter was funded at $45,000 – enough to save at least two more farms, Emmett said.
Whole Foods again stepped in to take things to the next level, announcing they'd sell the flavor at all their stores nationwide. And Health Warrior will donate 10 percent of sales to the effort now called Operation Farm & Run. Depending on how well it sells, that could mean numbers well into the six figures going to help Tarahumara farmers, Emmett said.
"The Tarahumara, they have real-world problems, but they have many lessons from living close to the land, close to their families, close to their friends that I think we can learn from and be inspired by – our team certainly has been," Emmett said. "We hope to help tell that story through our products but also give them something back."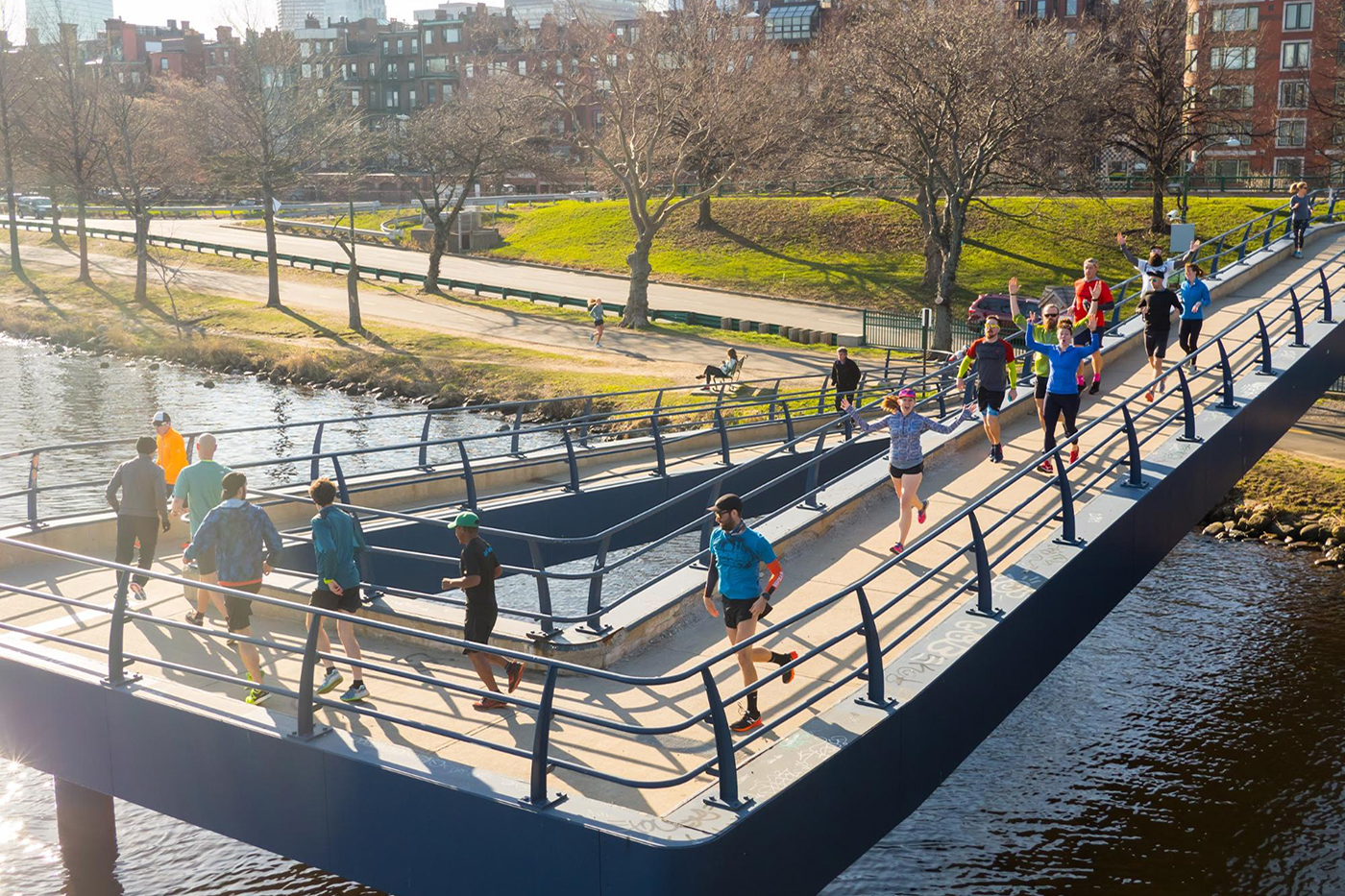 After the run, I had a chance to ask Lara a few more questions. Besides wondering about the main differences between American runners and those in his native mountains—we're much bigger, he said with a smile—I had another key question for Lara.
After all, he's persevered in races that sometimes last days, through nearly intractable terrain, wearing nothing but those thin leather sandals. What advice did he have for me when the going got tough during a mere marathon?
"It's all mental," he said. "If you start thinking that you can't do it, you're going to stop. Your body will quit. But if you just try to stay positive and say, 'I can do it, I can do it,' that's the key to keeping going." It was a sentiment that – along with a tasty chocolate chia bar and my own trusty tennies – couldn't help but give me a boost.