Get Your Hands on These Fitness Bags
Gym bags have come a long way from the simple duffel bags of yore. These days, you can find yoga carriers, stylish totes, backpacks and, yes, updated duffel bags to lug your shoes, fitness gear, clothes and snacks to and from the gym. Check out some of our favorites below.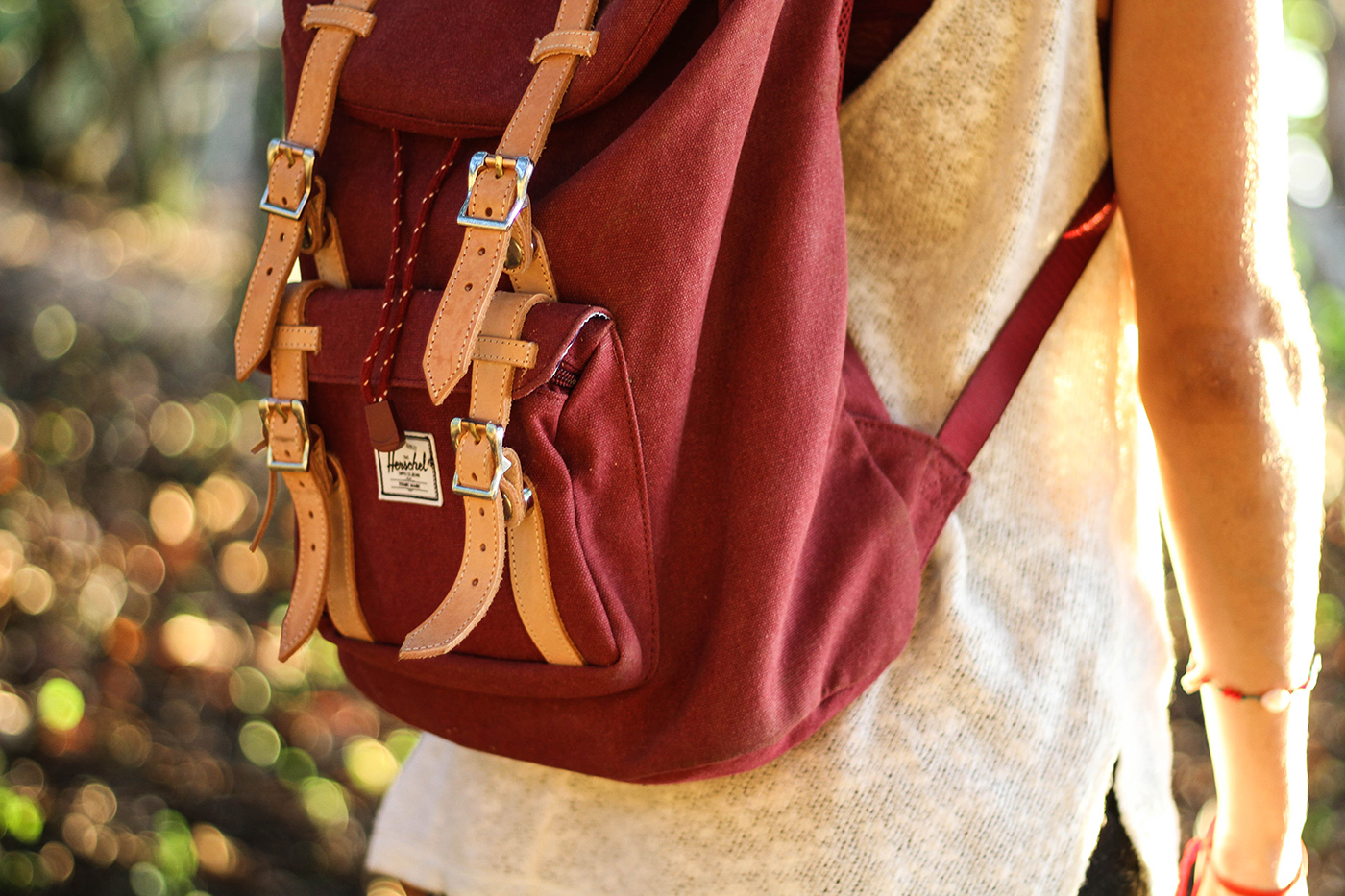 Best Bags for Yogis
The nifty cinch cord on the bottom of this bag makes carrying your yoga mat a cinch (pun intended). We also love the exterior snap pocket and interior keychain holder.
Kate Spade's Haring Lane Kenna Yoga Bag
If you're willing to splurge, this might be the bag for you. Unzip the sides of the decorative bow to reveal a mat holder; zip them back up on the days you're not practicing yoga.
This is a mat carrier on steroids. Pack all your essentials in three smaller pockets (including a zippered pocket), one larger pocket and a holder for your water bottle.
Best Bags for Work-to-Gym
The O.M.G. is billed as an overnight bag, but the features that make it great for travel apply equally well for the work-to-workout transition. Think separate shoe compartment, padded laptop holder and more pockets than you can shake a stick at.
Stylish enough to bring to work, this tote does double duty as a workout bag thanks to its water-repellent material, removable zippered pouch and interior pockets.
Not only does this roomy bag fit a laptop, running shoes and workout clothes, but also, you can convert it to a backpack, cross body or over the shoulder. Plus, it has yoga straps, one exterior pocket and three interior pockets.
Kate Spade's Haring Lane Kenna Yoga Bag
Yes, we already included this bag in the yogi's list above, but it's too good not to repeat in the work-to-gym section!
Best Backpacks
I'm a big fan of this lightweight backpack, which is also a great option if you want to pack a gym bag in your suitcase. It's durable, folds up small and holds a surprising amount of stuff.
Have some fun at the gym. Express your personality with one of Herschel's patterned backpacks in floral, stripes, camo or fern.
Go hands-free with the versatile Auralux. When you're sweaty post-workout, you'll be grateful for this backpack's mesh back panel, which is supposed to "keep you cool and dry on the go."
Best Duffels
This duffel has all the pockets: an interior one for "sweaty unmentionables" (the phrase cheekily revealed when the pocket is unzipped), a removable heat-resistant pocket for a hair straightener, a padded laptop pocket and interior pockets. Oh, and there's also a yoga mat strap. What more do you need?
As you fill up this slim camo-print bag, be sure to take advantage of interior and exterior mesh pockets, yoga mat straps and a keychain holder.
Ventilation is the name of the game in this smart duffel. Stick your shoes in the ventilated shoe compartment, stash your sweaty gear in a ventilated main compartment and keep your clean clothes separate in their own special area. Then tuck your water bottle into the exterior water bottle pocket and hit the gym in style.