Workouts to Pair With Destination Brunch Spots in Chicago
I strongly believe Chicago is aware that summer bodies are made in winter, which is why it is kind enough to give us nine months of it. And when you think more about it, Chicago is actually very conducive to sticking to fitness goals. No matter how tempting the hundreds of fun, outdoor brunch patios appear once the city finally warms up, there is almost always a gym nearby staring you in the face.
When the weather begins to turn, what better way to finally get out the house and explore Chicago again than by trying out one of these destination brunch spots – and pairing it with a workout while you're at it?  These non-downtown recommendations are sorted by neighborhood alphabetically, and every gym is within a mile of its post-workout brunch spot.
Andersonville:
Workout: First Ascent (Uptown – 4718 N Broadway) is an indoor bouldering gym, and the ultimate way to mix up your regular workout routine. It offers 7,000 square feet of bouldering and it is a great space for new and experienced climbers alike.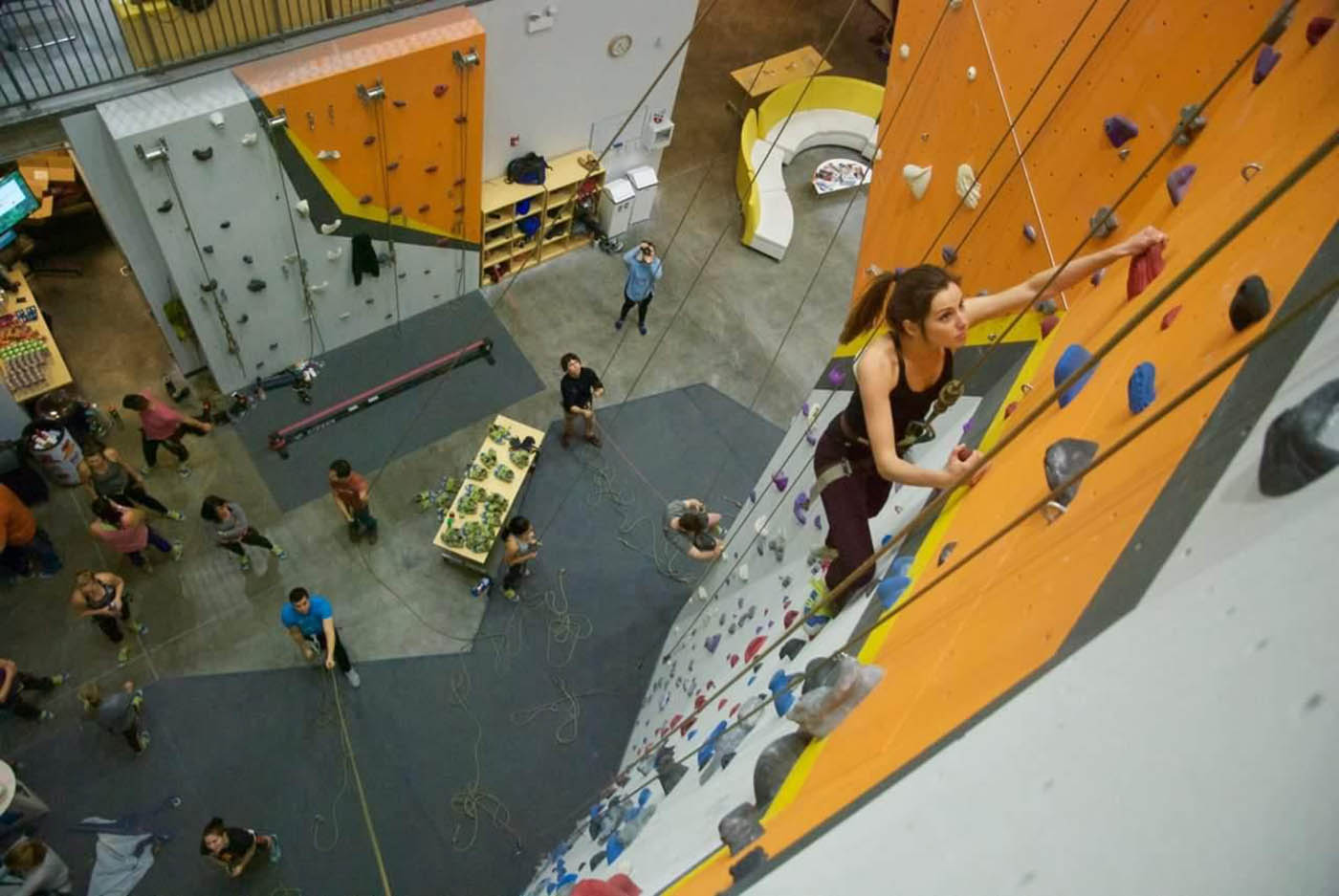 Post-Workout Brunch: The Bongo Room (5022 N Clark St) is definitely a place to indulge a bit with menu headings like "Sweet", "Savory," and "Sinful." The Deconstructed Lobster Roll Benedict is a game changer. Of course, you can get your eggs any way you like them if you aren't up to going to the dark side.
Bucktown:
Workout: On Your Mark (1753 N Damen) offers a variety of intense workouts that meet the needs of fitness newbies and seasoned athletes alike. Whether you're looking to spend time on a rower,treadmill, with TRX straps or dumbbells, On Your Mark has a class for you.
Post-Workout Brunch: The Bristol (2152 N Damen) is another place that it is very easy to indulge. However, you can still keep it on the slightly lighter side with their Seedling Farm Apple Salad, Whole Wheat Pancakes or Smoked Ham Benedict.
Lakeview:
Workout: Iron and Oar (2933 N Halsted St) is one of only a few rowing-focused workouts in Chicago. If you're looking for a low-impact, high-intensity total body burn that will torch calories, definitely check this place out.
Post-Workout Brunch: Ann Sather (3415 N Broadway) is a not-so health-driven café. And it is one of the best places to go for a cinnamon roll, because treat yourself. The cafe also serves standard breakfast fare, including eggs benedict, omelets, wraps and pancakes. But did I mention the cinnamon rolls?
Lincoln Park:
Workout: i.d. gym (2727 Lincoln Ave) offers a wide range of workouts, including spinning, fly yoga and kettlebells. They also have a few unique and creative classes, one of which being "The Caveman Workout" that involves sledgehammers and ropes! If you're looking to mix up your regular routine, this studio is perfect for you.
Post-Workout Brunch: Left Coast (2878 N Lincoln Ave) is a health-driven restaurant that serves unique salads, bowls, wraps and juices. It is the perfect place to rock your athleisure wear post-workout, and their avocado toast just might change your life.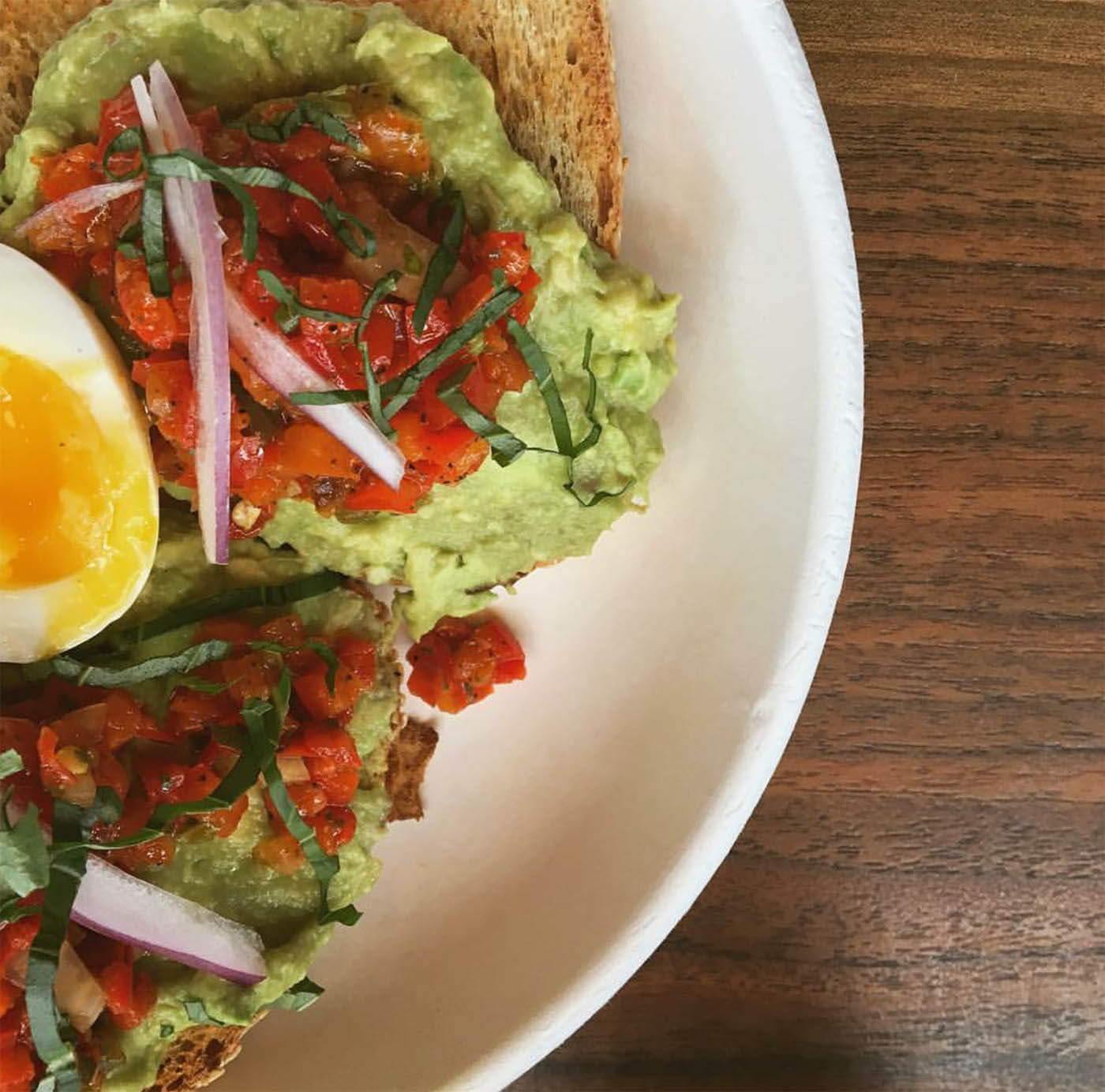 Lincoln Square:
Workout: Corepower Yoga (2301 W Lawrence Ave) is not your average yoga studio as it provides a high intensity class for a powerful and purposeful workout. Keep in mind that many of their classes are heated so a change of clothes is definitely a must before your post-workout brunch.
Post-Workout Brunch: Over Easy Café (4943 N Damen Ave) puts a small twist on breakfast, and it is very popular in the area. You may find yourself waiting in line on the weekend, which is okay because they offer complimentary Intelligentsia coffee while you wait! You can indulge in their french toast and pancake dishes that more so resemble dessert, or you can order eggs and omelets just the way you like them. Either way, you're winning.
Logan Square:
Workout: Orange Theory Fitness (2251 N Milwaukee Ave) offers a high-intensity class backed by science. Participants wear a heart rate monitor and strive to reach the "orange zone" for at least 25% – 30% of class. As a result, metabolism will spike and will continue to burn calories for up to 36 hours after class … even during your post-workout brunch.
Post-Workout Brunch: Lula Cafe (2537 N Kedzie Ave) is known to have an especially popular brunch. I have never been, but when I do go, I know I will have a hard time deciding between the Lox Plate, the Rushing Waters Smoked Trout Scramble and the Grain Bowl.
Roscoe Village:
Workout: Victory Training (2212 W Roscoe St) is a unique studio in which you can reserve your own space and equipment for your workout. From there, you can either choose to do your own workout or you can try their Workout of the Day. Whichever you choose, there is a trainer available to help you. Either way, your focus and your goals are what lead the workout.
Post-Workout Brunch: Orange (2011 W Roscoe) refers to itself as a "Contemporary Brunch with a Peel!" It offers many unique options, including Chai Tea French Toast and "Frushi," a maki roll made of fruit and sushi rice.
South Loop:
Workout: Air (1317 S Michigan) offers aerial fitness classes for all levels. Air Foundation is for beginners, Air Core uses the hammock in a Pilates-inspired ab workout and Air Flow is a mixed-level class as you flow through moves that can be modified to meet your needs. Air is the most intense aerial training class, and it is recommended that beginners take 3-5 Air Foundation classes before taking Air. No matter what class you are in, you are bound to feel strong and amazing.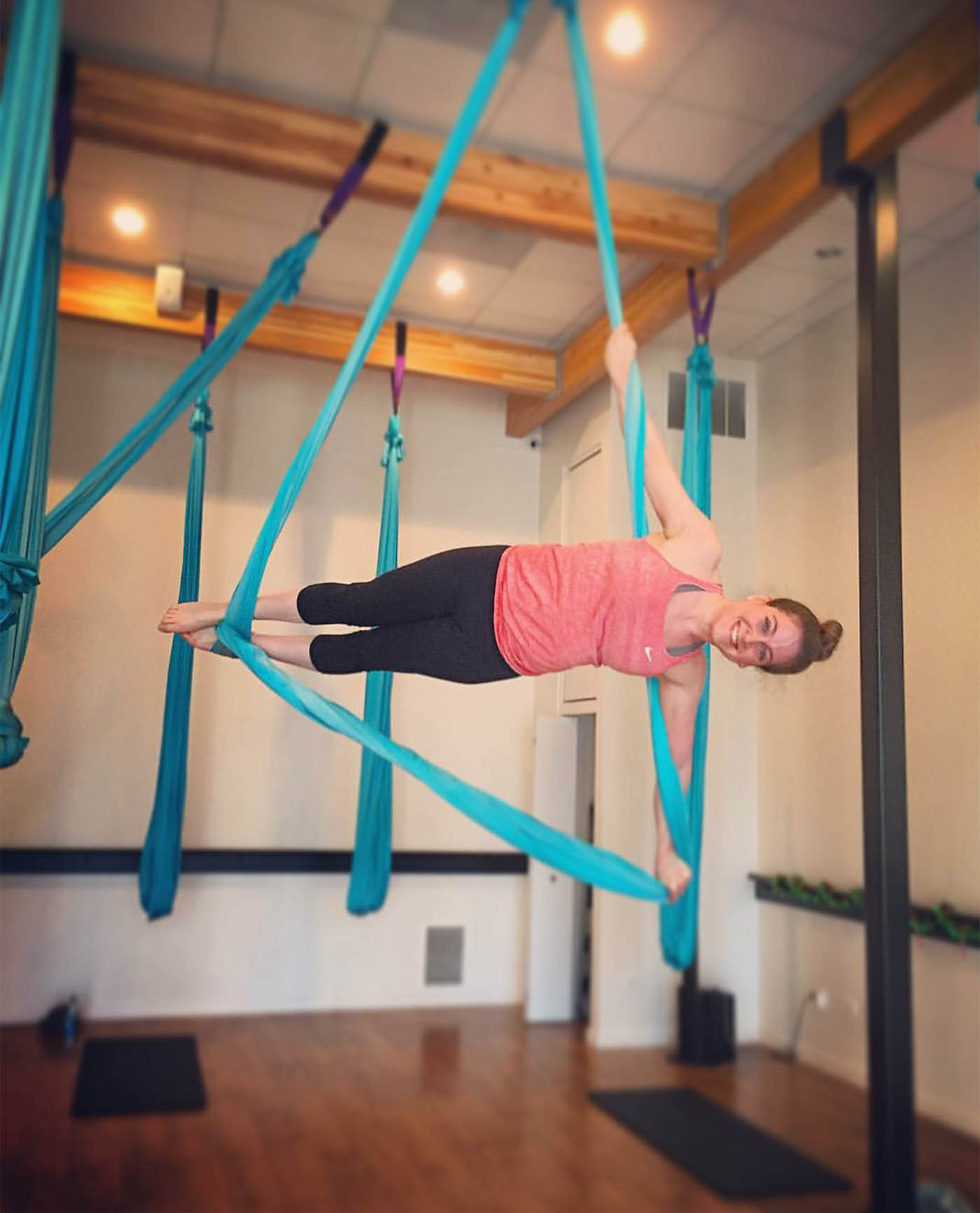 Post-Workout Brunch: Chicago Waffles (1400 S Michigan Ave) is home to the "Famous Bacon Chicken and Waffle." Of course, if you're trying to complement your workout, you may want to stick with their "build-your-own omelet" option. Either way, I support and endorse your decision.
West Loop:
Workout: CrossTown Fitness (1031 W Madison), a high-intensity training gym that offers two types of classes: Total Body and Total Body Strength. In a Total Body class, you will have a workout that includes both strength and cardio training. In a Total Body strength class, your workout will include little to no cardio at all and will solely focus on strength training.
Post-Workout Brunch: It's hard to go wrong when brunching in West Loop, but I always highly recommend The Publican (837 W Fulton Market). There are about 77 ways to indulge with their brunch menu, but assuming you'd stick with the healthier route, I recommend the Mushroom Strata.
Wicker Park:
Workout: Shred415 (1444 N Milwaukee) is another interval training studio that utilizes both treadmills and dumbbells. You can expect 30 minutes on the treadmill and 30 minutes on the floor with dumbbells, medicine balls, barbells and/or resistance bands.
Post-Workout Brunch: Milk and Honey Cafe (1920 W Division St), serving breakfast until 2:30, seven days a week. Their breakfast items are more traditional and include yogurt and granola, pancakes and oatmeal. If you're more in the mood for lunch, they serve a wide variety of fresh wraps and salads. All of it is wholesome and delicious, but I wouldn't sleep on the granola and yogurt! 
Do you have a favorite workout/post-workout refuel tradition? Please share in the comments!