#Sweatworking at Tone House: Making Athletes out of us
In January, a story ran in the Wall Street Journal that set my hairs on-end. The title was "The Fitness classes Too Tough for Most Mortals" and within it was a New York Fitness studio built around tough, athletic workouts. The article lumped Tone House into a super elite category of boutique studios, so challenging that many athletes find themselves sore for days at a time.
At Tone House, there are levels to the insanity. There's TH101, an entry-level beating that helps athletes to understand what they're in for in the higher level classes. There are the full-speed classes meant for athletes who are ready for the more intense workouts with far fewer breaks. Days of the week at Tone House have a focus – core, upper body, lower body, conditioning or total body.
According to the Wall Street Journal, though, there's also an ultra-secret, highly sought after third level of Tone House, so secretive that the studio did not name it on the record. If finding delight in this is wrong, then I don't want to be right.
Reading this story in the midst of our final #SweatworkingWeek planning in January, I was intrigued, but I put a pin in it for later. I was going to find the secret, untitled workout and I was going to be surprisingly strong when I got there.
"Who is this blonde lady who wiped the floor with this workout?" they would ask.
So when we heard from Tone House after #SweatworkingWeek and the email came packed with an invitation to hit the turf with our #Sweatworking crew, we knew just the partner to take with us to NYC and the gym's new Upper East Side location.
Propel, a water packed with electrolytes, but none of the calories of other sugary beverages accompanied us on our sweaty tour of New York over the weekend of March 11. And we needed all of the hydration before, during and after this workout.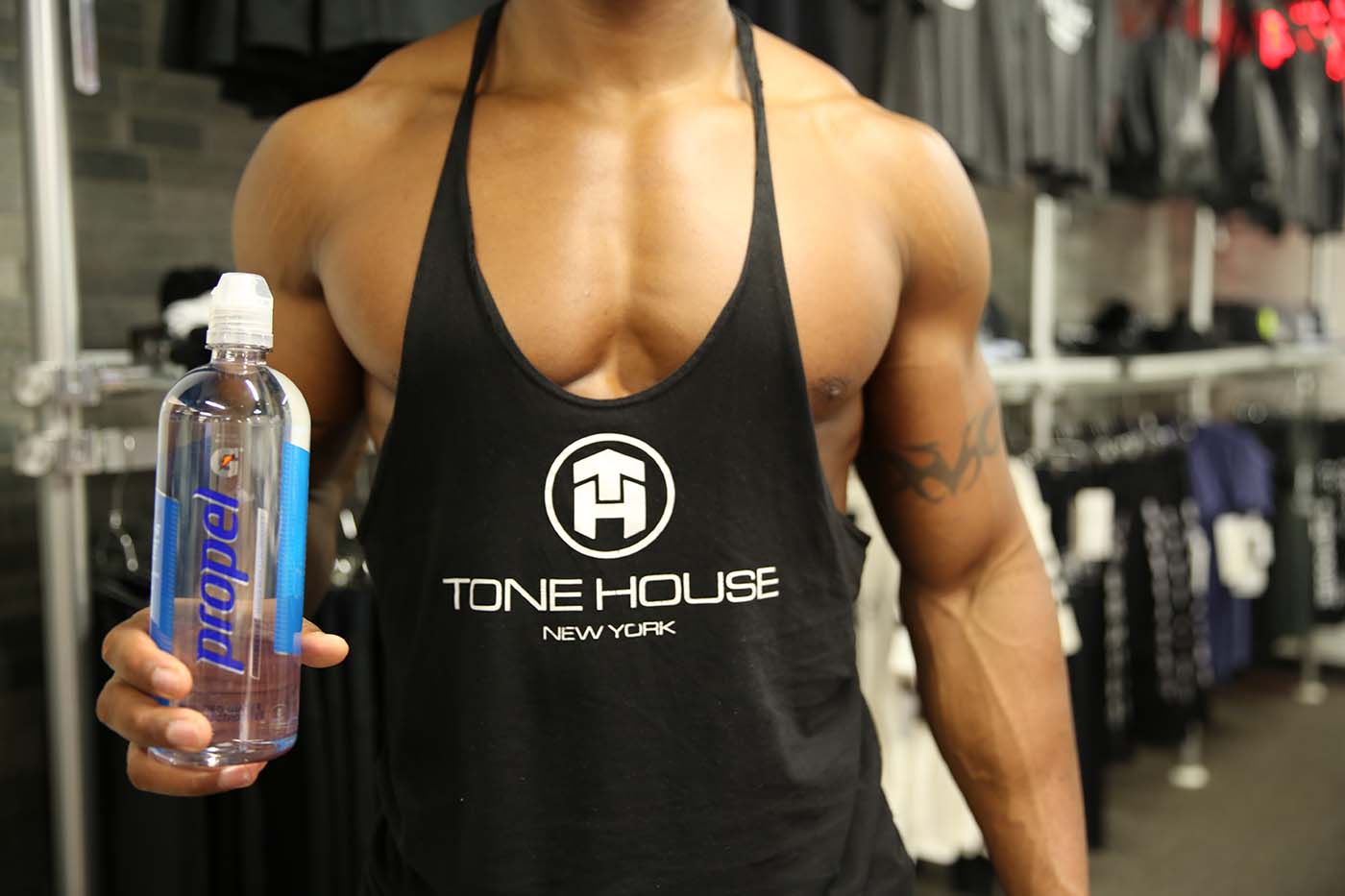 (Photos by HallieGeller.com)
By the way, Tone House newbies are greeted with a special "hydration warning." Do not come to this workout hung over, the pre-event email said.
Those warnings are for a reason. There were various moments in the workout at which my life and lunch flashed before my eyes.
At one point – let's call that point the "warm up" –  we used hurdles to guide our sprints and to do another creative drill filled with mystery, intrigue and throwing our bodies onto the turf between hurdles.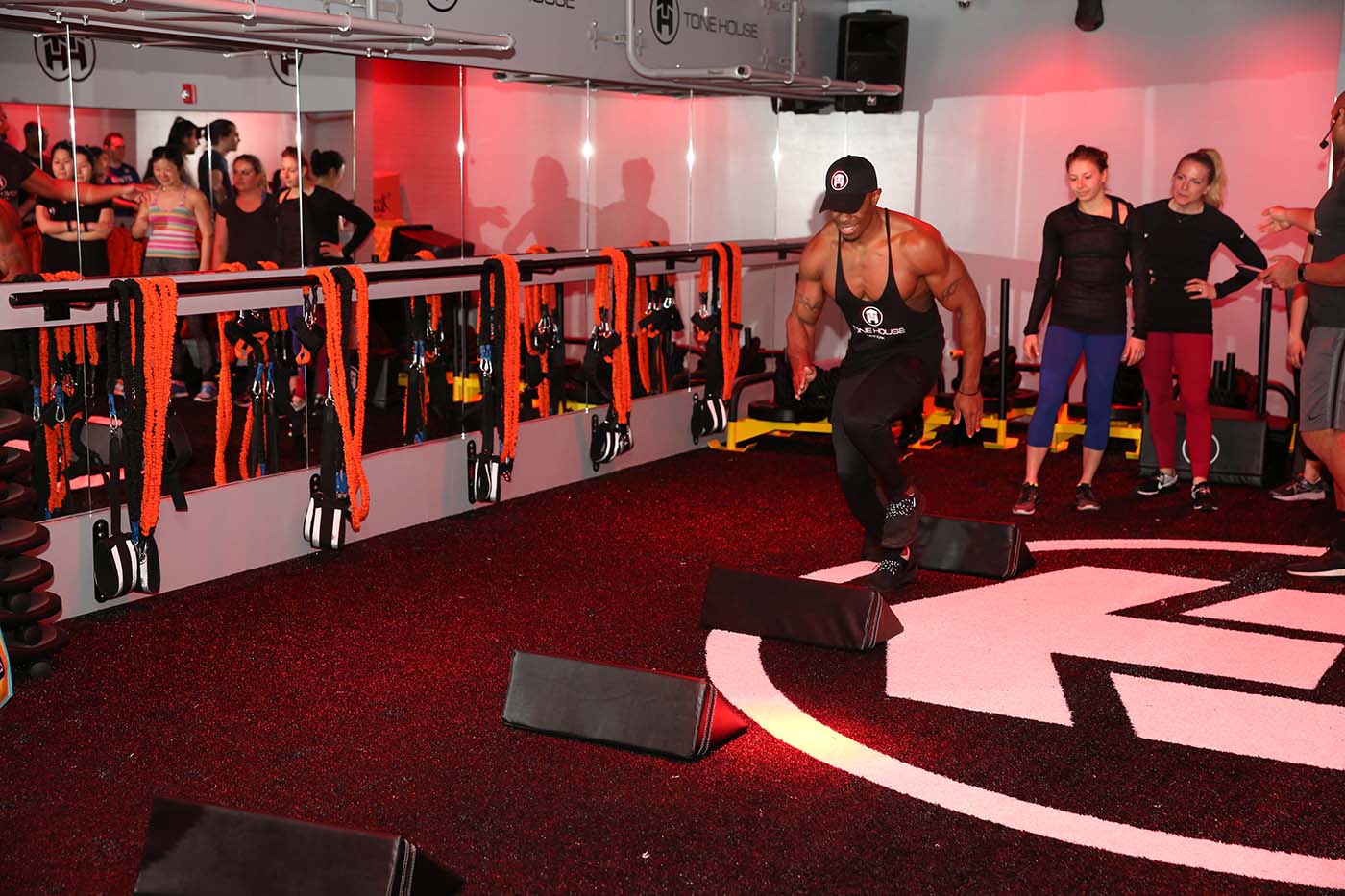 After warming up, we broke into groups for drills at a faster clip. We learned a maneuver  that was new-to-me called "the gallop" that looks like something a hybrid gorilla-slash-horse would do, but feels like your body has been engulfed in flames.
Each drill had some element of speed and a challenge meant to take you to that place that makes everyone say, "I'm just not conditioned."
For one round, the ab dolly – a small circular platform with wheels – helped do just that and get athletes to that anaerobic place.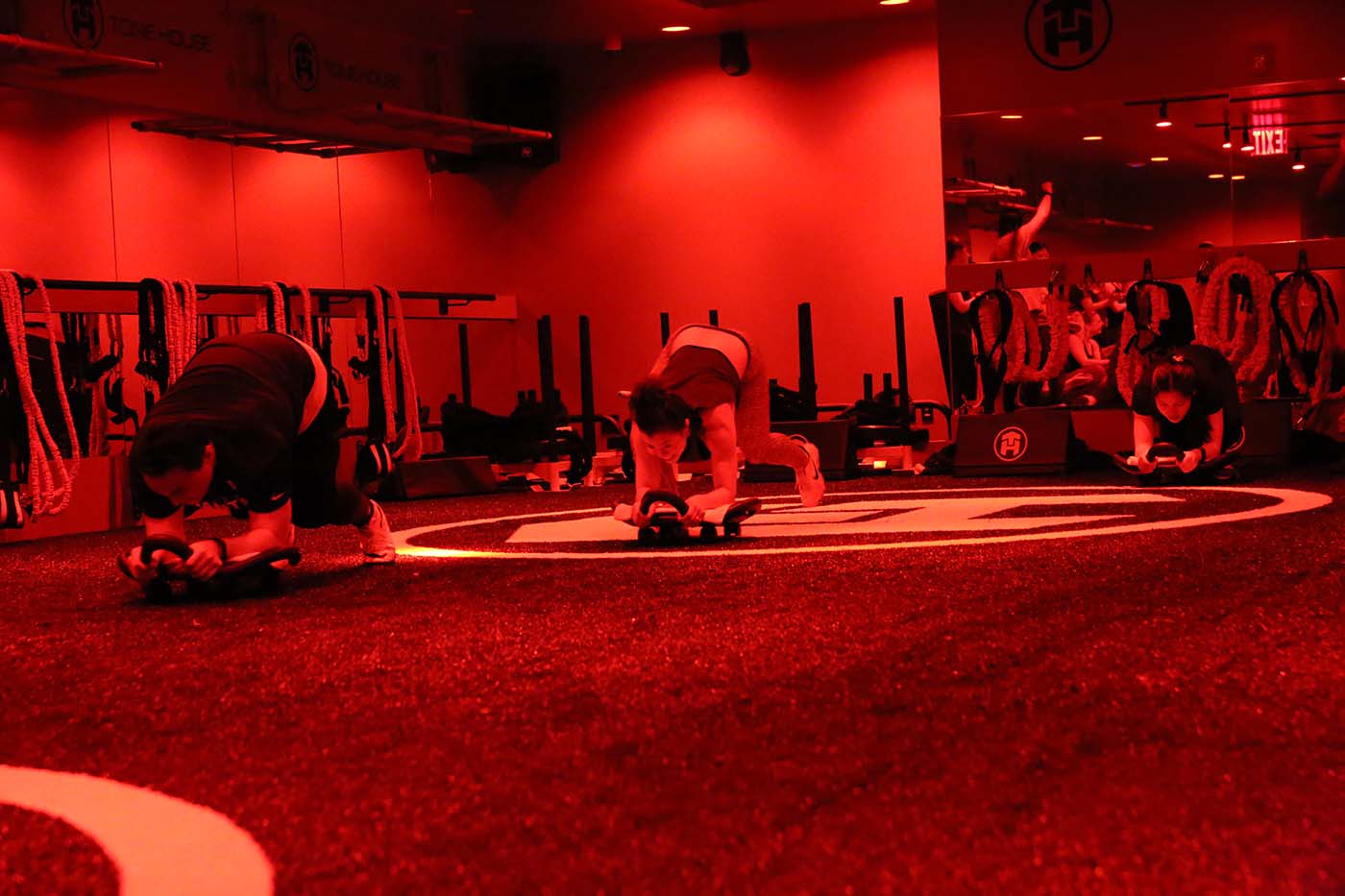 A striking point of differentiation at our Tone House class was that we didn't pick up anything heavy. Or maybe the more striking thing was that we didn't need to pick up anything heavy. For one set, we split the group – one half grabbing onto bungee battle ropes and the other half strapping into bungee bands around the ankles.
By the end of our time with the battle ropes, every muscle above my ribs stopped working.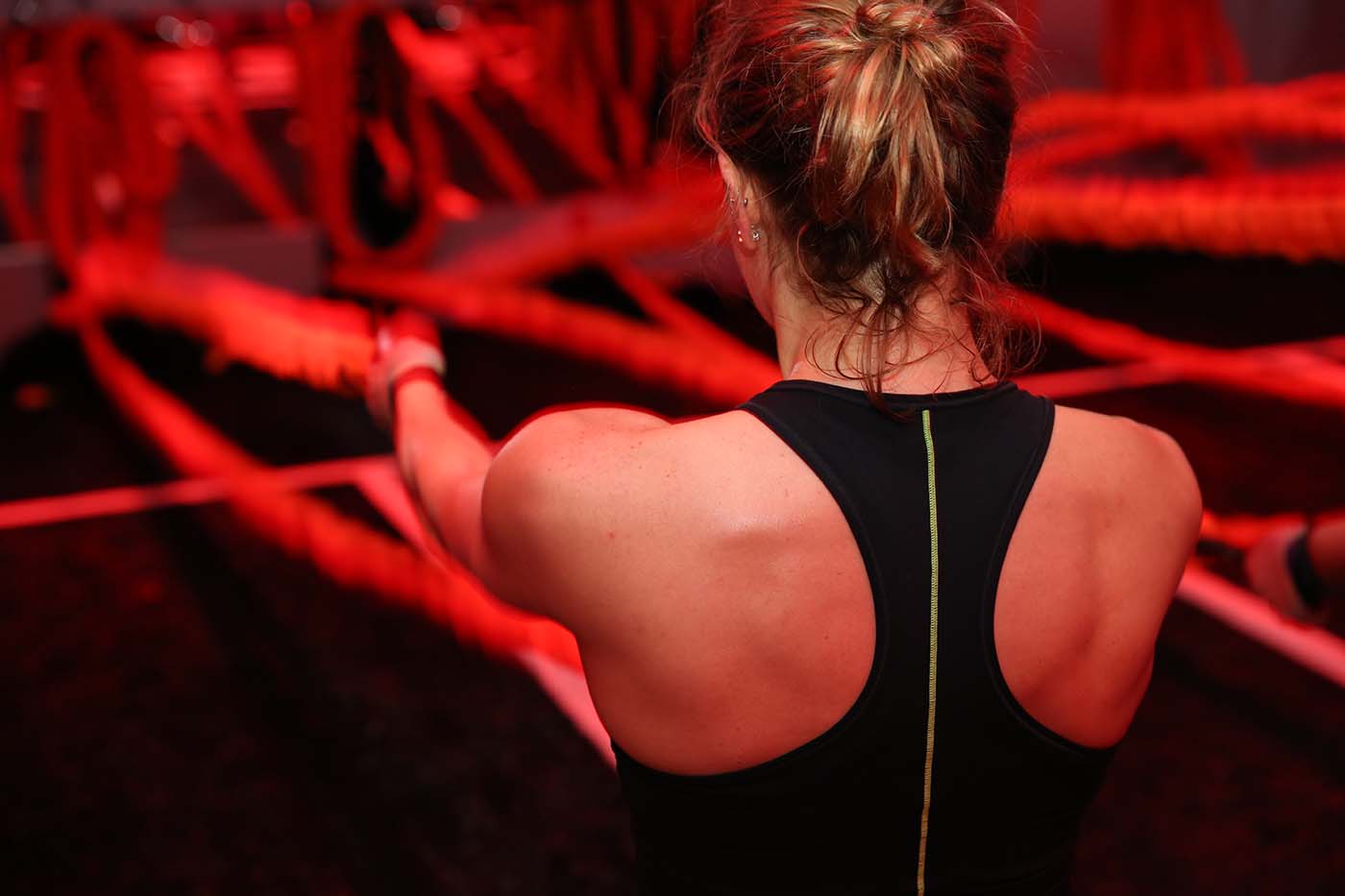 And you try tuck jumping with a bungee attached to your ankles – tell me what happens the first three times. Fall a little bit? Yeah, us too. But in life and in Tone House, you get back up and figure it out.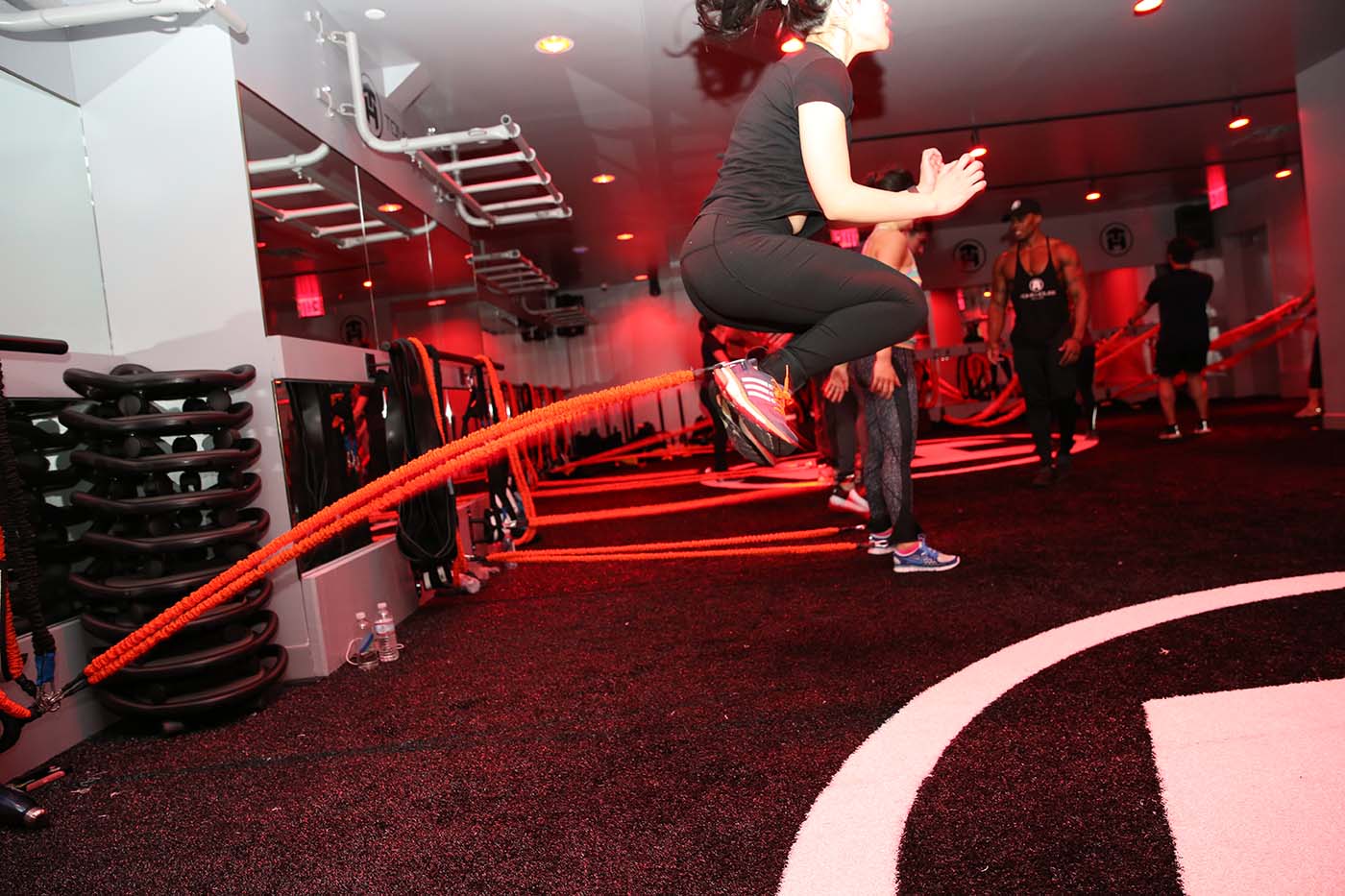 To put a little bow on this 90-minute workout, we dragged our bodies around the room in plank positions with gliders beneath our feet for about two minutes.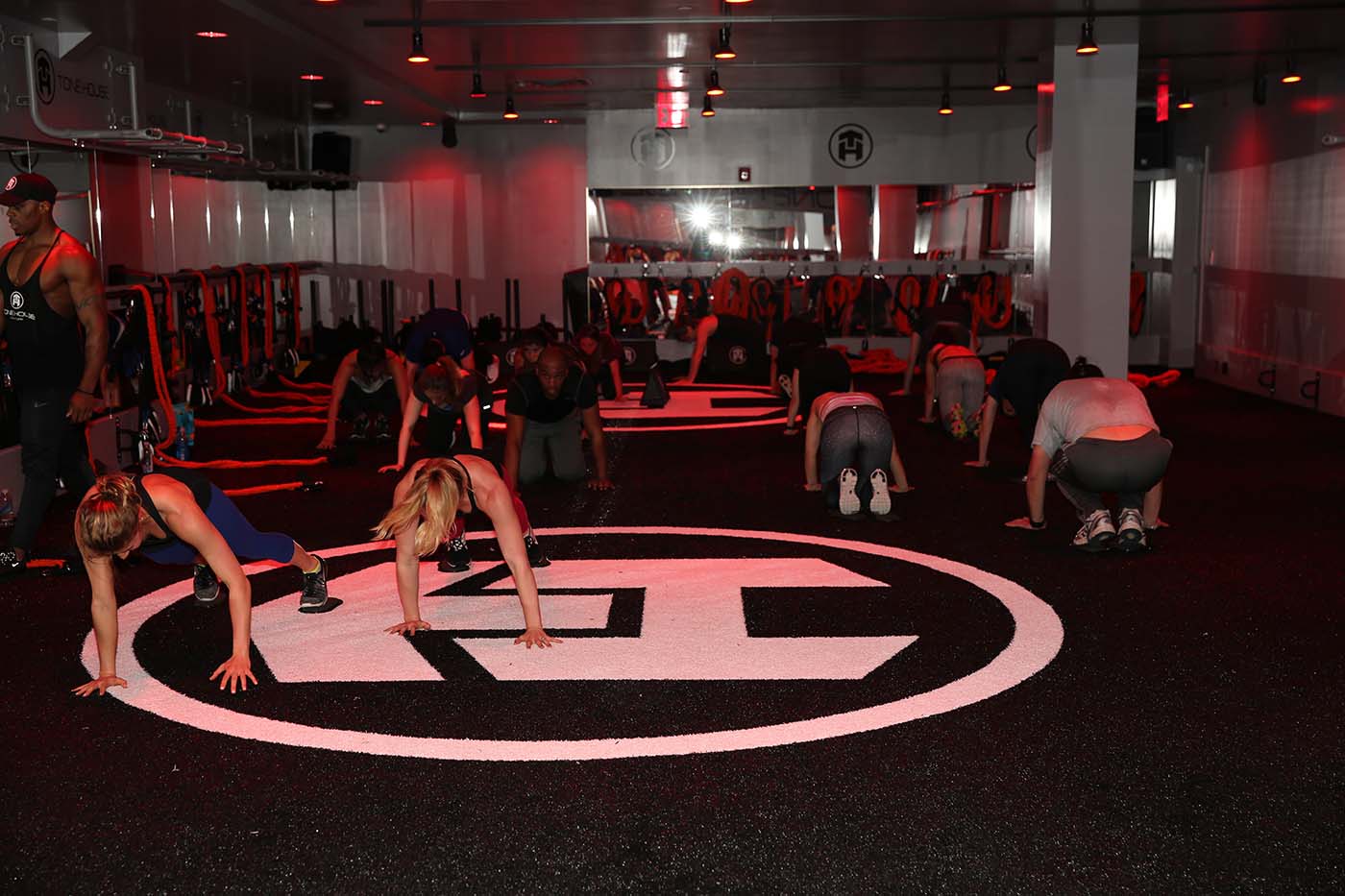 The finisher put the group into two circles where we shuffled, dropped to the floor, squat jumped and did whatever else Tone House founder Alonzo commanded to the beat of the music.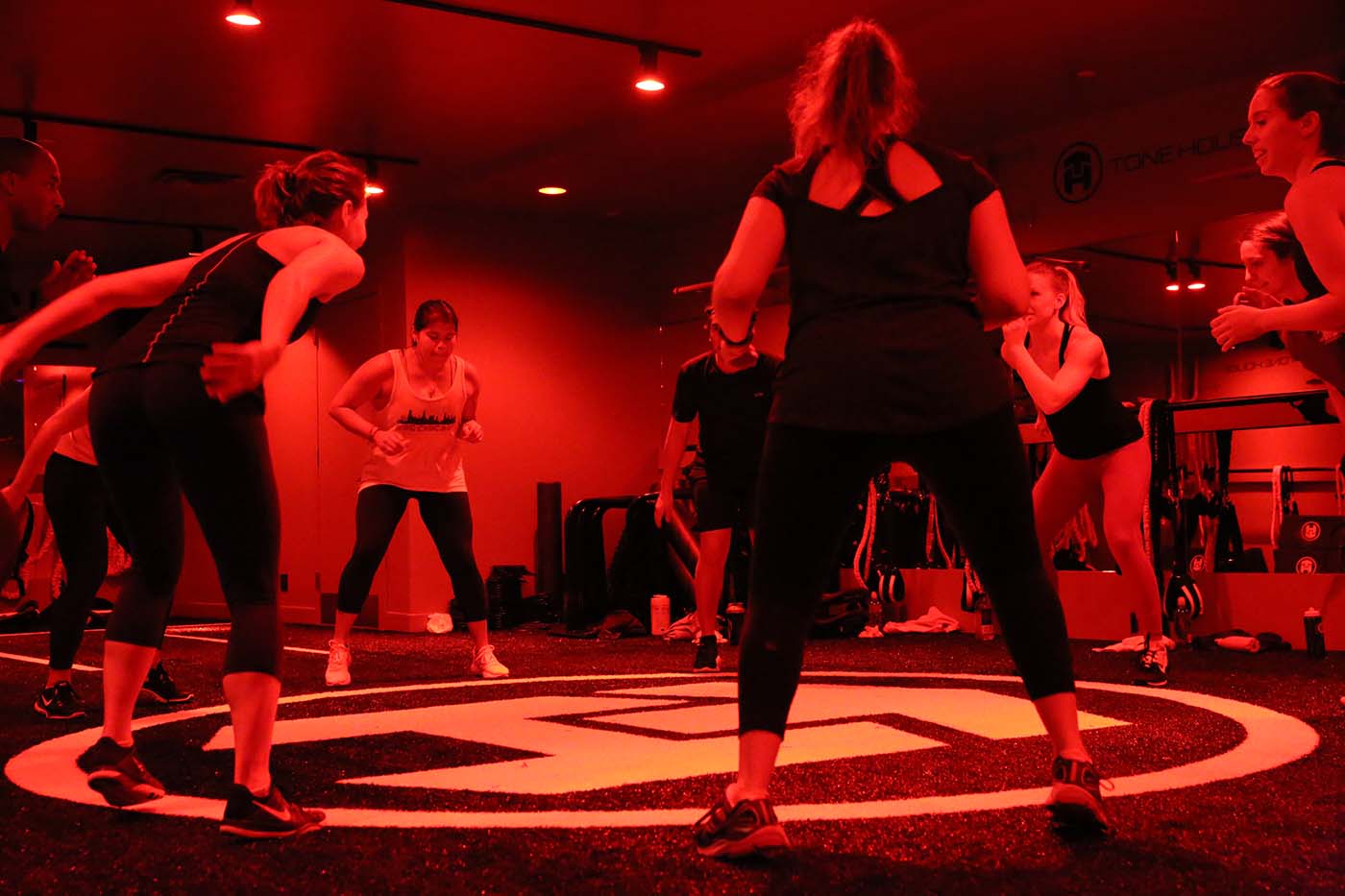 We still managed to smile like humans after all of that.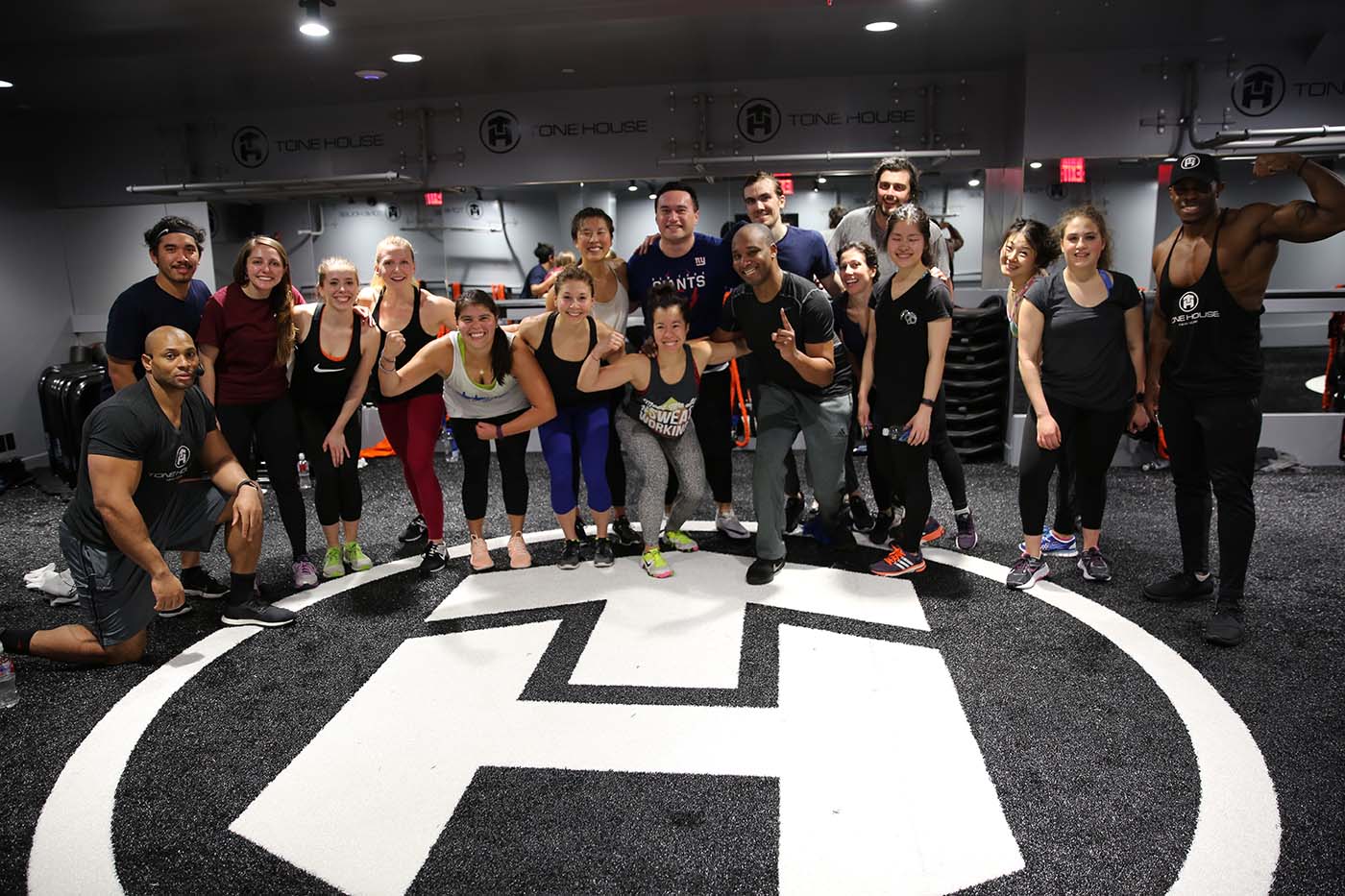 So for the record, #Sweatworking did TH101 and I was sore for days.
Let us know!
Did this post help you get closer to achieving one of your goals?