Is Core Chakra the Ultimate Physical and Spiritual Workout?
For many of us, it's hard to find time to be both physically and spiritually fit. Even when we're busy, we always find a way to squeeze a workout in, or find just a few minutes for a refreshing mediation session, but finding time for both can often be impossible. However, a new workout called Core Chakra might solve the dilemma because it combines both spiritual and physical fitness into one. Could this hybrid of yoga and Pilates be the best way to multi-task our overall wellness?
The body has seven major chakras or energy centers. The root chakra starts at the tailbone, which does up to the sacral chakra, located in the pelvis. The solar plexus chakra is between the ribs and belly button. There are chakras in your heart and throat, as well as the third eye. Finally, the crown chakra is located at the very top of the head. According to Eastern philosophy, if the chakras are unbalanced, it affects the ability to live our best life. You can also think about it this way. We've all experienced difficult times when we just feel unable to get out of bed or push ourselves through during a hard workout. These situations can be a result of our chakras being out of balance.
Dani Havasy created Core Chakra in 2016, but developing the program has been years in the making. After teaching Pilates in New York, she wanted to expand her repertoire and began her yoga certification. It was there when Dani first learned about the chakras. But contrary to what she thought the process should be, yoga didn't make her feel as connected to her chakras as the physical movement of Pilates did.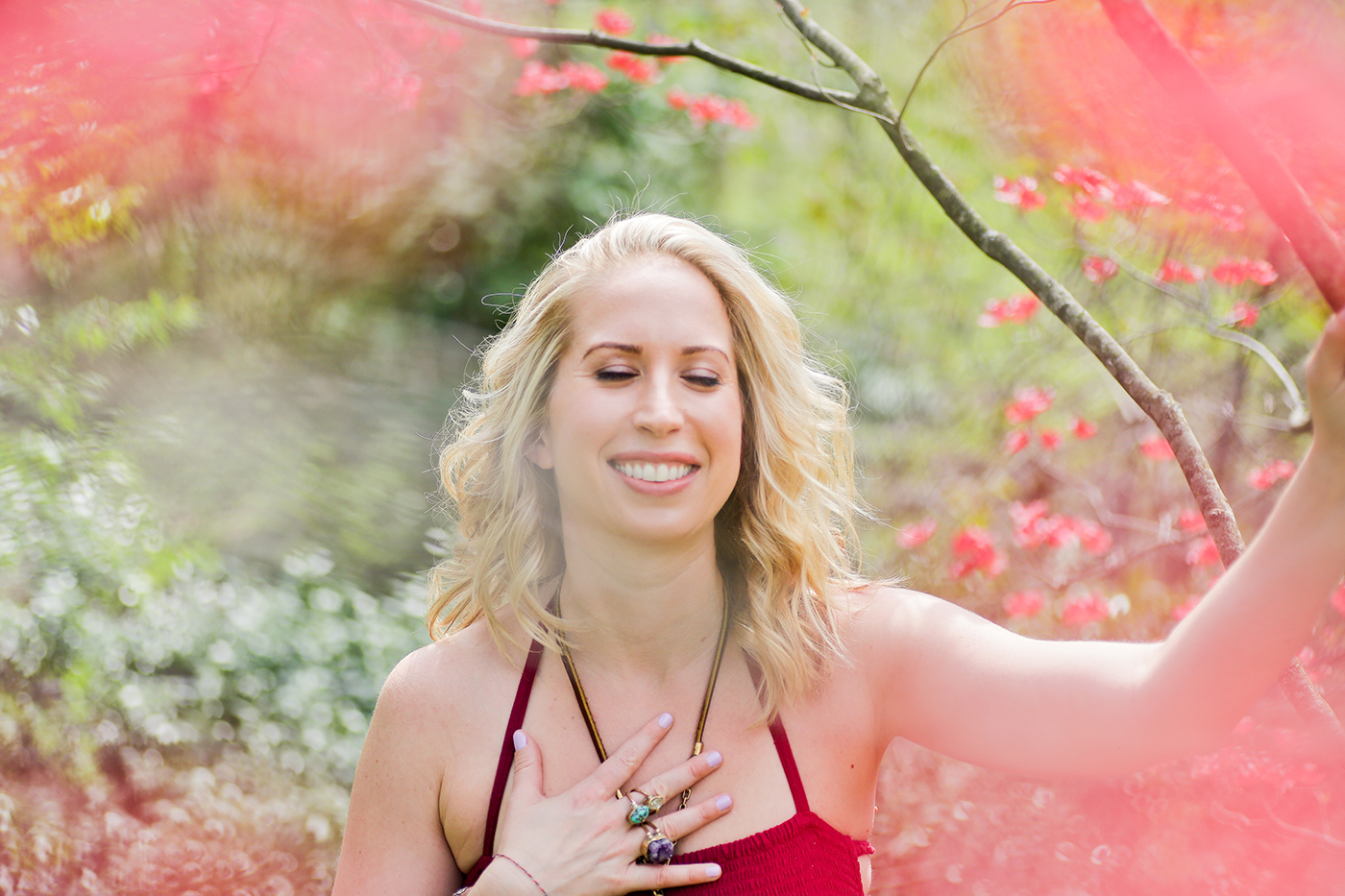 Mind, body and spirit affect energy, so your chakras can't differentiate whether you are clearing them through yoga or Pilates. "You use your mind a lot in Pilates. In yoga, you use your breath to connect both the body and spirit. Yoga wasn't designed to be exercise," says Dani. "In order to clear your chakras, you really have to merge your body, mind and sprit."
Beginning each class with a chakra-based meditation, all the movements are specific to the chakra that is being worked on for that class. For example, the root chakra class goes through a series of asanas, which include tree, warrior and balancing poses. Movements such as active bridges, single leg circle and the side kick series are performed during the Pilates portion of the workout. Because clearing the chakras is so emotionally based, crying is not uncommon during class. But everyone leaves feeling just a little more whole than when they came in.
Dani currently teaches Core Chakra in New York at Yo Yoga, lululemon and Athleta as well as to private groups and at events such as the Wanderlust Festival in Brooklyn. As for the future, Dani's vision for Core Chakra is to make it accessible to as many people as possible online. While she currently has two short videos posted, a full series release is planned for the summer.