A Humbling Experience with Arm Balances and Inversions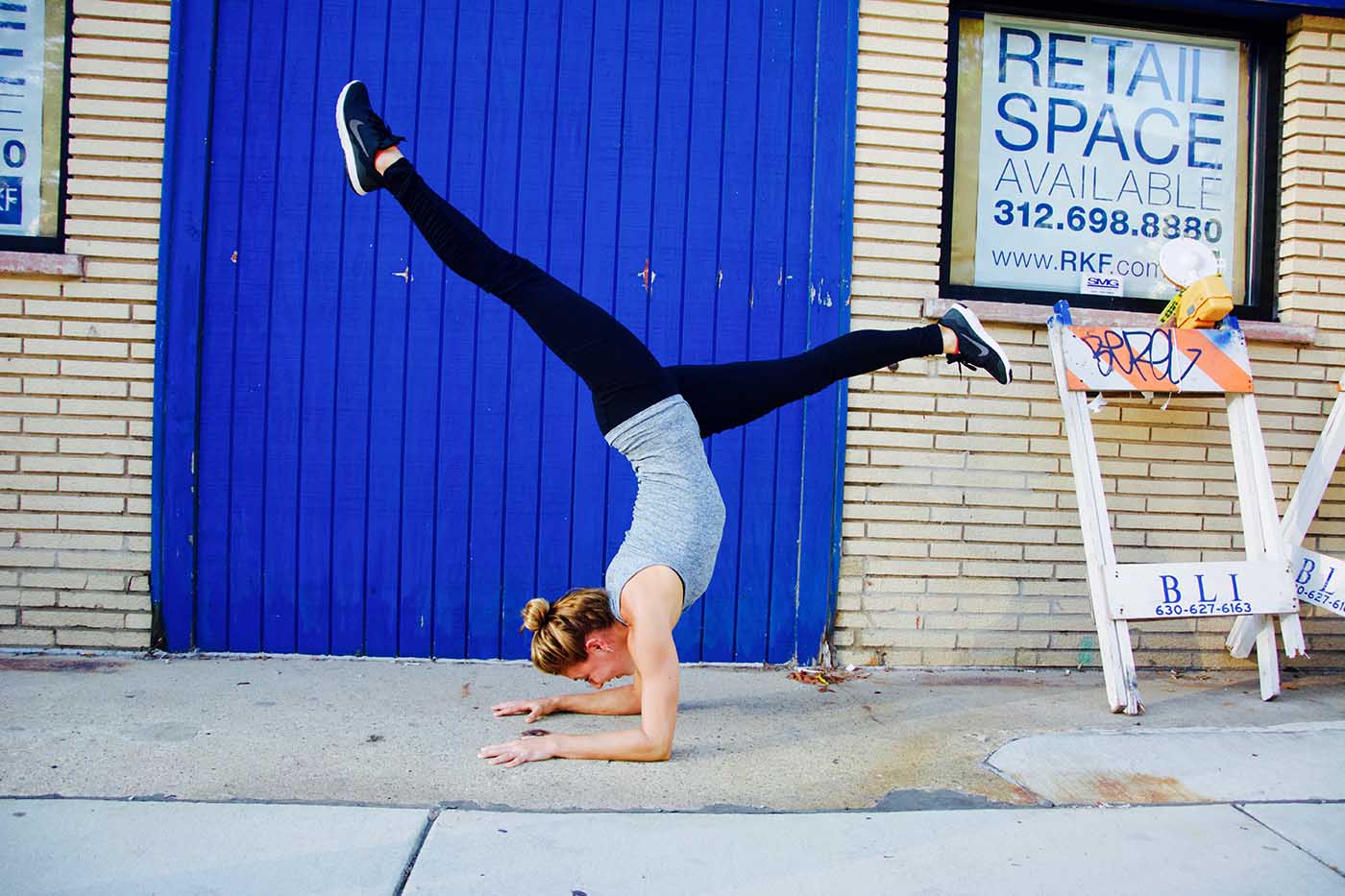 Yoga was the first group class I ever took. Like many, I instantly fell in love with it. One hour full of sun salutations, warrior and chair poses. One hour to completely get lost in the practice. One hour that improves flexibility, builds muscle strength and helps posture. Further exploring yoga, I tried different classes with different focuses and varying lengths. But there was one thing I always avoided, arm balances and inversions. The whole thing intimidated me.
Enter Studio Three's "Learn to Fly – Arm Balances and Inversions" class taught by the amazingly talented Gina Maricano. I thought this would be a good way to learn the basics needed to gracefully get up into arm balances and inversions. Although Gina gave us step by step guidance, hands on instruction and helpful tips – I quickly learned this wasn't going to be easy.
In this two-hour class, Gina lead us through the basics – Bakasana (Crow Pose), Parsva Bakasana (Side Crane Pose) and Uttana Pristhasana (Lizard Pose). We then moved into various arm stands and finally handstands. Although this class was only two hours, several important lessons were learned in the process.
Strength does not equal success.
There is so much more to each pose than just having the muscle to hoist yourself up. There is a proper way to enter, hold, adjust and breath in each pose. I didn't get into a handstand automatically just because I lift regularly, can do pull-ups and can hold a plank. The little movements, like the extra tuck, contraction and tilt of the hips were what ultimately lead to a successful inversion.
Patience.
When it comes to arm balances and inversions, patience is key. This is something you can't rush through and successfully attempt. There are so many tiny pieces to each pose and the second I would try to rush it, the pose would end with me falling chin first to my mat. To most, being inverted is not something that comes naturally. It takes tremendous patience to keep trying and altering the pose little by little until you ultimately find what works.
Learn to let go.
When your patience gets thin, and you ultimately feel your frustration building – let go. Move on. There are many different arm balances and inversions to try. As Gina put it – some days you'll feel light as a feather, other days like a ton of bricks. Don't force it, move on to something else. It's a practice for a reason and you can always come back and try it the next day.
Have Fun.
It's easy to get frustrated, especially if you're like me, and quite frankly, not amazing at arm balances and inversions. Always take a step back and remember that it's not that serious. You're trying something new, you're using muscles you haven't activated before and you're upside down. It's fun, it's different, you should be enjoying it! Take a minute, think of why you're trying it and give yourself a smile for stepping out of your comfort zone.