Financially Fit: Homeownership
Disclaimer: The advice provided in the Financially Fit series is general advice only. It has been prepared without taking into account your objectives, financial situation or needs.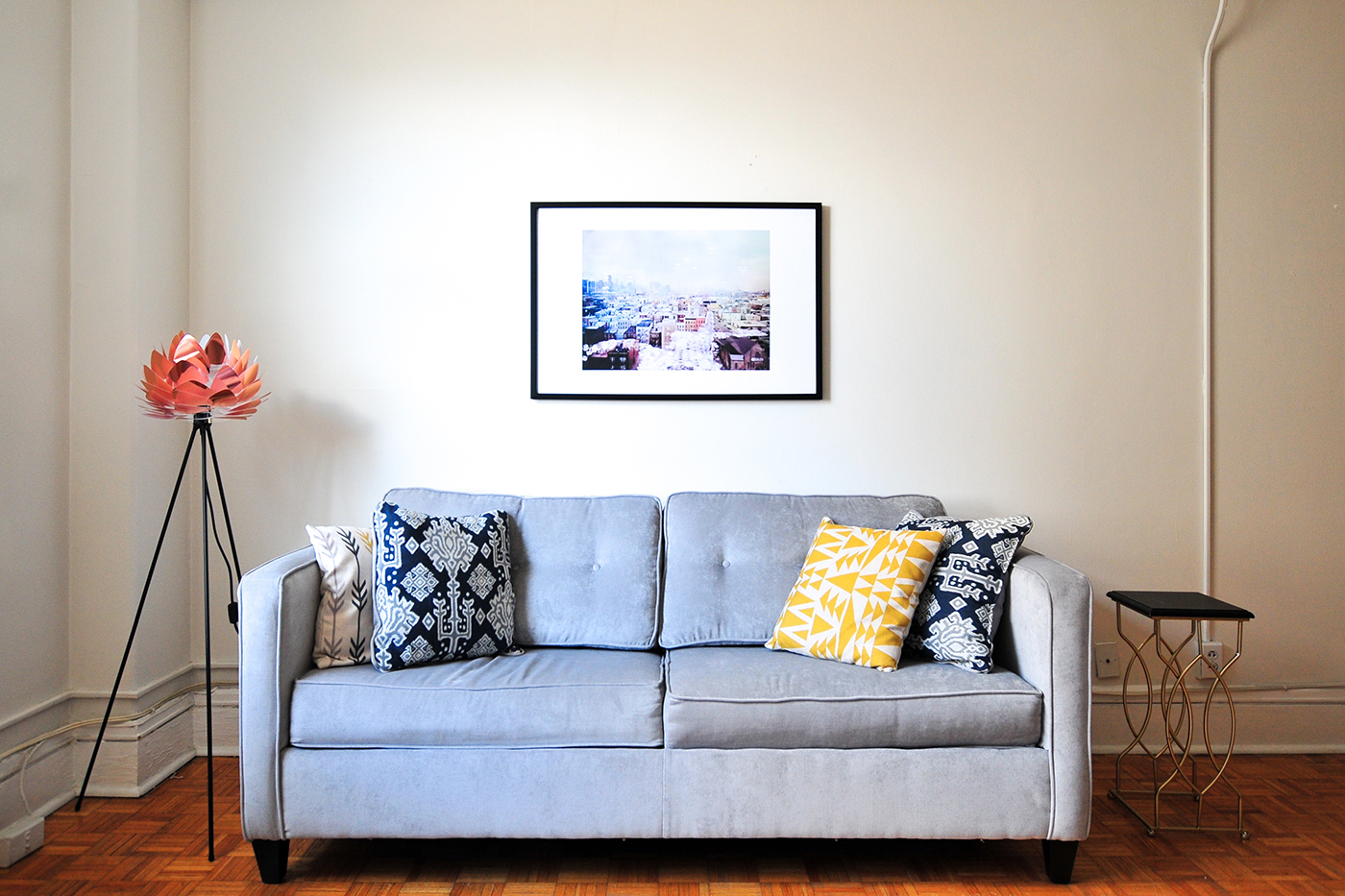 Last year, when my roommate of six years finally received the green light that she could transfer to a new city (I didn't drive her away, I swear!), I had some living decisions to make. It was February, and I was looking at my bank account. Do I want to rent again? Who will I live with? What is my timeline?
Eventually, after a lot of questions, pro and con lists and excel sheets, I decided to make the leap into homeownership. That statement makes it sound a little easier than the process was; it took me nine months to find the condo that I would call my home.
The nine-month process (for me) looked a little like this:
Scour the internet.
I first wanted to get a sense of what was out there and how much it would cost to get what I wanted, where I wanted. Enter: Google. Then, I found a mortgage calculator and began crunching the numbers to set a realistic budget. I knew I wanted to be able to afford the mortgage on my own (even though I was hoping to have a friend rent a second bedroom from me) while feeling comfortable about being able to still save for retirement and other goals.
Talk to a mortgage broker.
My next step was to help me confirm what I believed – what I could reasonably afford and how the process (and fees) worked from a financial standpoint. Try to talk to a few mortgage brokers about their fees and get an understanding on how you might work together. Are you comfortable with him or her? Do you think the team can get your loan in order by the closing date?

Find a realtor.
If one doesn't come to mind, ask some of your friends for recommendations. Have a call with the realtor or meet her for a coffee to get an understanding of her working style. This is a great time to have your realtor walk you through exactly what to expect – or ask any questions about the process (questions like Should you write a letter with your offer? What does an offer look like? What is an inspection and how much does it cost? What do I need a lawyer for?)
If you don't know where to start, cast a wide net.
I wasn't sure if I wanted a fixer-upper or something move-in ready, I didn't know if I wanted one bathroom or two – I wasn't even sure what neighborhood I wanted to live in! I started by looking at lots of different types of condos and slowly narrowed down what my "must have" and "nice-to-have" lists were and what neighborhoods I could realistically call home.
Now the "fun part" begins – find a home!
The "fun part" might take a month, or it might take several, so make sure you understand your timeline and flexibility. I also say "fun part" in quotes, because while it is mostly fun, it is also very stressful – especially when the market is hot (hello, spring). If you've ever been in the market to rent an apartment in Chicago, you know what I mean.
If you are thinking 2017 might be the year you consider taking the plunge into homeownership, here's your sign. I teamed up with realtor Melanie Stone to help answer a few questions and demystify the process a little more.
Q: When someone is in the beginning steps to thinking about homeownership, where is a good place to start? 
A: Talk to a lender! (And by lender, I mean a mortgage banker. This is the person who will tell you the maximum amount you can afford to spend and how much you actually should spend.) He or she will look at your income, credit, debt and assets, and from there, you'll have a very clear picture of what your housing budget should be. The rule of thumb is to spend ~1/3 of your income per month.
Q: If you have no clue what you want yet (like I did), what's a good way to figure out what you're looking for? What are some good questions to ask yourself? 
A: Would you buy a car without test-driving it? Probably not. The same should be true with your living situation. Rent for a few years in various neighborhoods to get a feel for what each one is like. Chicago is full of personality — you can live in a high rise in Old Town, or a vintage walk-up in Wicker Park, or maybe a mid-rise in Lakeview. I'd absolutely recommend renting to get a good idea of what area you'd like to invest in.
Once you've decided on a location and have gotten more serious about your first purchase, you can begin researching online. Sites like Zillow and Redfin will show you what's for sale and how much each home costs. This will give you a feel for what's important and what's not.
My last suggestion is to hit up open houses on the weekends. These are listings that are open to the public, usually between 11 am and 4 pm on Saturdays and Sundays. You can grab brunch in the morning, then spend a few hours condo shopping. You don't need to be accompanied by an agent, but beware — realtors who host open houses are out to get new clients!
Q: What are some common misconceptions that new buyers have when it comes to homeownership? 
A: There are two that stand out in my mind.
Misconception #1: You have to put 20 percent down.
Believe it or not, the majority of my first-time buyer clients are putting down 5 percent. This has become the "new" 20 percent. There are even programs that allow you to put down as little as 1 percent. Crazy, right? Don't be afraid of a smaller downpayment, but note that you will need to pay private mortgage insurance (PMI) if you put down less than 20.
Misconception #2: It costs $ to use a realtor.
For buyers, it is free to work with a realtor. Here's how we get paid: The seller will pay his/her realtor. That realtor will pay the buyer's realtor. Each realtor will give a cut to his/her company. The money gets divided 4 times total, but it never comes out of the buyer's pocket. This is an incredible opportunity for buyers — effectively, we offer pro-bono consulting from the initial meeting to contract to close.
Have any more questions? You can catch Melanie at her popular (and free!) seminar "So You Wanna Buy a Condo" – there's more details here and on her Facebook page.