Motivating Fit Instagram Accounts to Get You to the Gym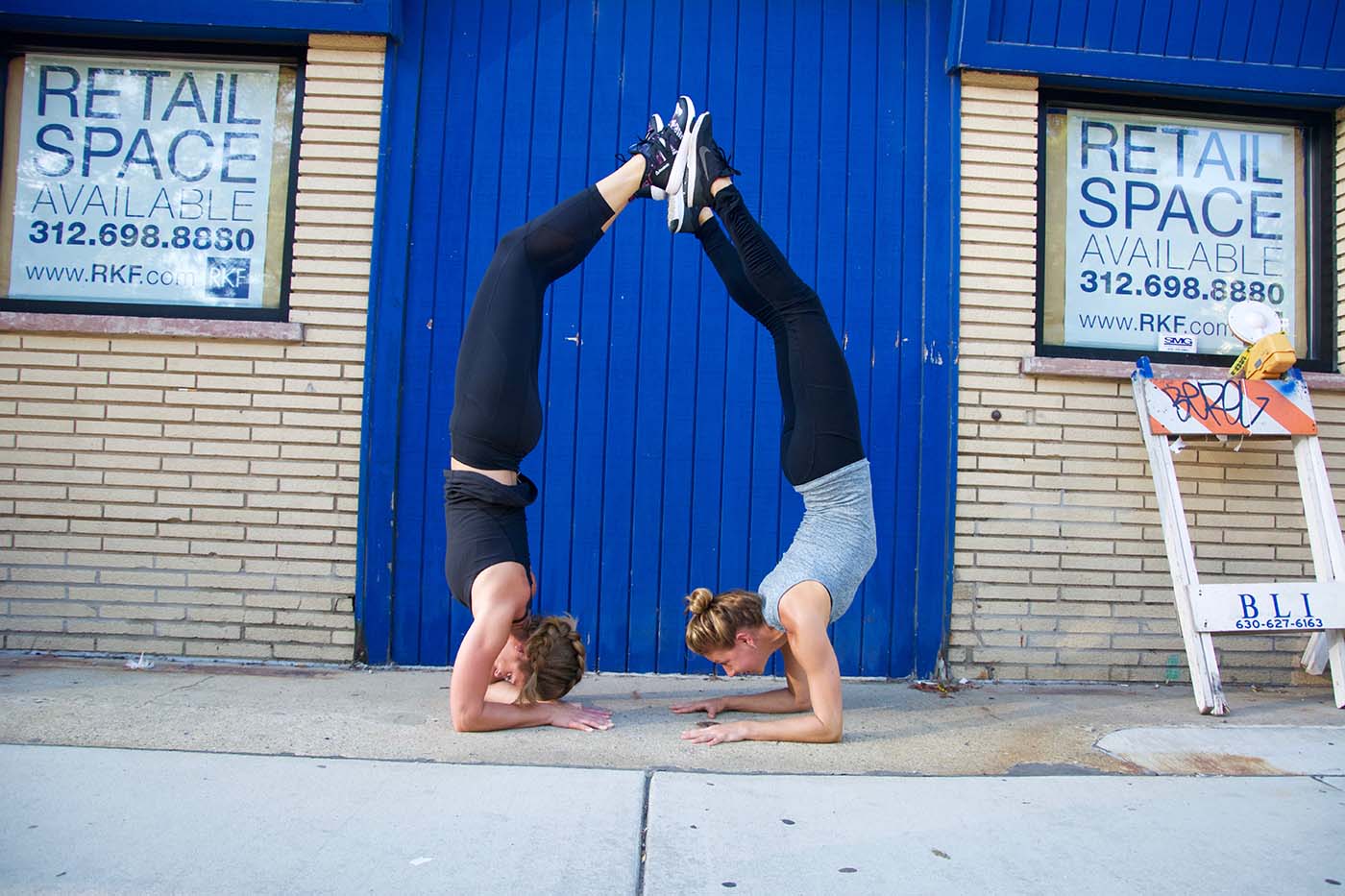 With only a few days remaining in 2016, now is the time to seek new inspiration and motivation for 2017. While social media can be consuming and looked at as an unhealthy habit, it can also be a resource for new information. There is an entire network of brands, studios, trainers and fitness enthusiasts on Facebook, Twitter and Instagram encouraging and supporting one another by sharing tips, motivation and information to help energize their community of followers.
As a writer and instructor, it's my job to find workout inspiration and to stay on top of new trends so I'm constantly researching new content to explore. Personally, Instagram is my place for "you've got this" motivation every morning, and my source for new exercises and strength training moves that I incorporate into classes.
While I hope that aSweatLife is your go-to resource for health, wellness and happiness advice (wink, wink); I also recognize the value in connecting with a community of like-minded people that provide different motivation than what aSweatLife might have to offer. As you look to head into the New Year with your head high, workout ambition on overdrive and happiness being your top priority –  I thought now was a great time to share with you some of the people and Instagram feeds that inspire me everyday.
These accounts inspire me to write new content, explore different trends in wellness, wake up every day with a positive attitude and simply get it done when it's time to sweat. From funny to serious, workout tips to wellness mantras, here are some of my favorite (fit) Instagram accounts to follow, with a bit about how and why they resonate with me:
The Balanced Blonde: This feed curated by blogger Jojo Younger will give you a healthy dose of yoga inspiration with a side of nutrition trends and wellness products to check out for an all around balanced life.
Gabby Bernstein: Recognized as the Spirit Junkie, her posts provide easy, digestible, thought provoking quotes and phrases to shift your perspective. She also provides insight into trainings, books and lectures on mindfulness and meditation. I often find myself diving deeper into her content beyond what she posts on instagram.
Well+Good: This site provides a little bit of everything. Lifestyle hacks, new workout trends, motivating quotes and a plethora of new products and gear to check out. It's my pulse for what's new on the health and wellness scene.
Sincerely AMC: If you ever land in NYC, check out her feed for studio inspiration. She's constantly on the go checking out different classes, while looking super stylish. I get serious athleisure envy with every post.
Whitney English: She's a soon-to-be Registered Dietitian/nutritionist, posting about healthy eats and fun workouts, while writing content for her blog To Live and Diet in LA. She's authentic, adventurous and reminds me that fitness should also be a fun activity.
Nutrition Stripped: This feed will give you a bright perspective on overall well being. It's a great resource for nutrition information (coming from a registered dietitian), simple recipes and fitness motivation.
Kira Stokes Fit: A New York based trainer, Kira doesn't go a day without posting a challenging and creative STOKED workout move of the day. Her STOKED training method is taught at Studio B in New York, but you get a good glimpse through her feed, with moves you can do at the gym or on the go.
Kate Lemere: She's a kick a$$, no frills, Barry's Bootcamp instructor based in Chicago. The best part about Kate is she reminds you that an hour workout is only four percent of your day. Now think about that?
NYC Running Momma: For all of you endurance athletes, follow Michele. She's a mother of two, financial analyst and a serious athlete. Her posts remind you that training isn't easy for anyone ( she's an extremely fast marathon runner), but with perseverance and grit, you can achieve your goals. She's always very open and honest with each training day.
Betty Designs: For the triathletes, or wannabes, the women who grace the Betty Designs instagram feed make you want to get on your bike and ride. This feed celebrates women, style, triathlon and community. It's motivating, fun and usually makes me want to buy new gear too.
Women in Tri: This is my go-to resource for news, updates and behind-the-scenes footage of women in the sport of triathlon. It documents the top pro women in the world, to the everyday racers. It connects me to the sport and makes me want to race.
You can follow me on my morning workout pursuits and aSweatLife as the team takes on workouts and health eats across the city.