Embrace These 2017 Fitness Trends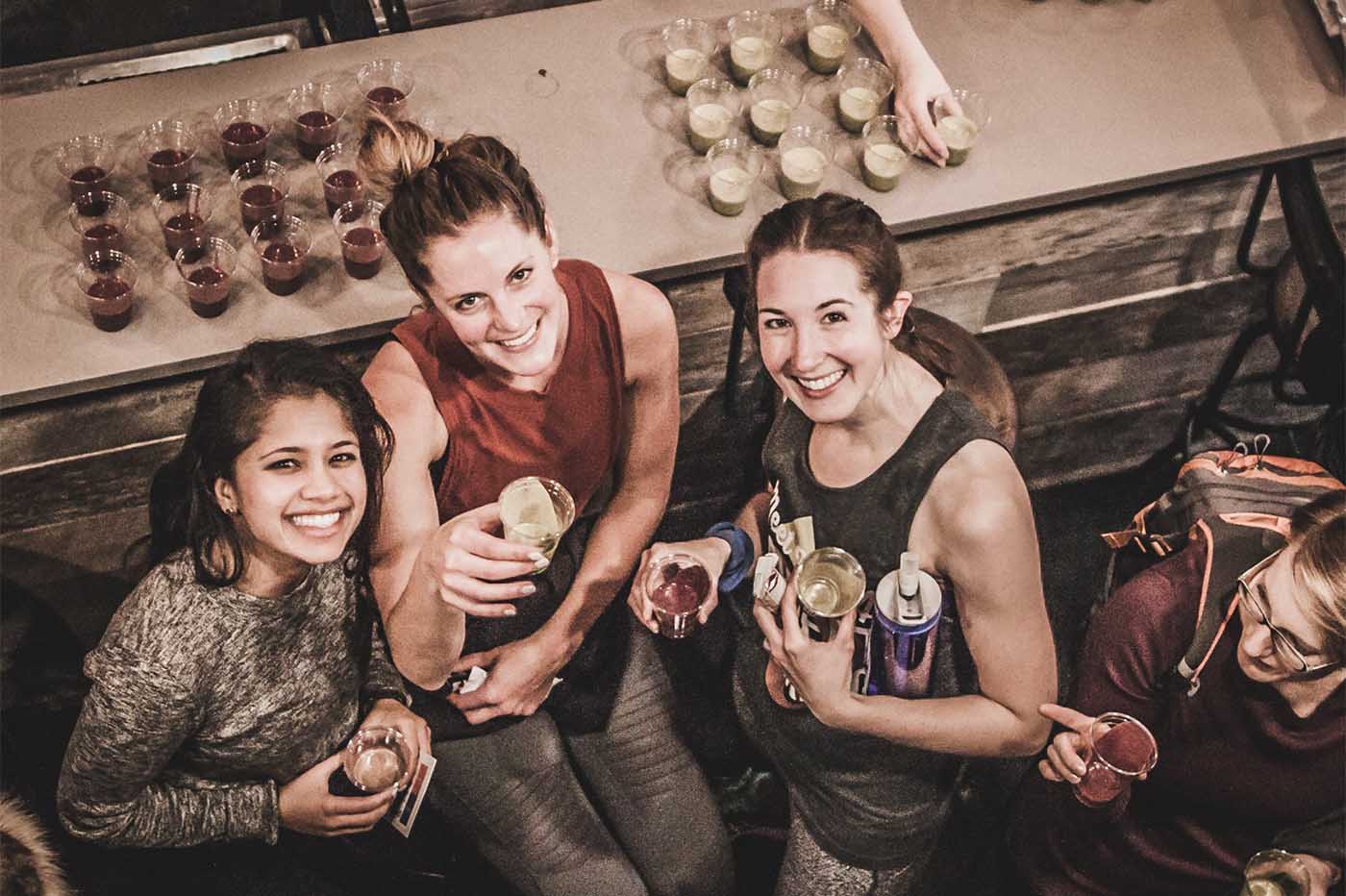 Congratulations! You've successfully made it past January 17! You're probably wondering why that matters. January 17 is also known as "Ditch New Year's Resolution Day" (yea, it's a real thing). This is the date that celebrates that, yea, you gave it the old college try, and stuck with your new year's resolutions for a couple weeks – but finally said forget it and moved on. But you didn't do that, right?
And if your resolutions have anything to do with fitness, I'm here to get you re-excited about them. Last year was a great one for fitness, but what will 2017 have in store? Let's explore the top fitness trends for 2017!
Steps instead of Ubers
According to the American Public Transportation Association, millennials in cities are ditching their typical transportation methods (bus, uber, driving) in favor of walking. This means squeezing in some extra steps outside of the gym while commuting to the office. Just be sure to wear comfy shoes, a mile in three inch heels can be a tough feat.
And the good news? Spending time outside can keep you happier and healthier.
Big Box Going Boutique
Belonging to a gym has its perks, you can pop in whenever you want and you aren't on anyone's schedule. Although there is a so much variety that comes with a big box gym, we all love our boutique fitness studios. Spin classes have killer sound systems and smooth bikes. HIIT classes have turf, high-end treadmills and 100 different varieties of medicine balls to toss up. Well, big box gyms have taken notice of the popularity of boutique studios. They are starting to, and will continue to, offer more specialized equipment, unique classes and separate upgraded studios.
A great example is Equinox's ever-expanding fitness schedule, which includes everything from a 30-minute sweat-fest called fire starter to tech-driven studio cycling.
Wearable Technology
Wearable Technology was a growing trend before and into 2016, and will just continue to grow in 2017. We've all heard of tracking things like steps, heart rate and mileage. It can inform your training and lifestyle choices to have all of that information at your fingertips, and can help you make decisions on what is working for you and what doesn't. Just make sure you don't get analysis paralysis, remember that there are other benefits to activity that go beyond the stats.
Have an iPhone? You can use the native Health app to start tracking steps. Like it? Invest in something to put on your wrist.
Workout and Chill
You like to be active, the object of your affection likes to be active – why not make a date out of it? More and more people are using activities, whether it's a class or an urban hike, as a date alternative. I'm not suggesting naked yoga as a first date, but a jog on the lakefront trail, or a competitive spin class might be a fun way to spend some time together.
Try one of our #Sweatworking events or choose a class where you know the energy will be high.
Small Group Personal Training
I love working out with my personal trainer as much as the next person, but damn, it can get really expensive. One popular alternative trainers are starting to see are small group personal training. It allows you to get the attention and direction you need, but at a fraction of the cost. One thing to note, for this to be successful, it's important to pair up with people who have similar fitness goals as you.
As you get in the swing of 2017, hold tight to those fitness resolutions. If they start to lose their luster, try reviving them with some of the trends of 2017. What do you think will be the next big fitness hit this year?
Let us know!
Did this post help you get closer to achieving one of your goals?