Going From Trial to Regular Delivery With HelloFresh
"By failing to prepare, you are preparing to fail."
At first, it kind of sounds like something your mother tells you with a stern voice and a pointed finger while you nod and roll your eyes. Of course, there always comes a time when you are reminded, yet again, that mother knows best.
I learned about the art of meal prep at the beginning of the year. For six consistent months, I had it down to a science. Fridge-Clean-Out-Friday, Shop-Saturday and Meal-Prep-Sunday were non-negotiable parts of my weekly schedule. That is, until mid-June happened. Before I knew it, my schedule was more like Eat-on-a-Patio-Friday, Wedding-Saturday and Travel-Back-Home-and-Do-as-Much-Laundry-as-Possible-and-Run-to-the-Store-for-Whatever-Food-Looks-Good-and-Maybe-Clean-Some-Stuff-Sunday. My homemade, clean-eating days were numbered. Four months and 14 frozen lasagnas later, I knew I had to do something.
I heard a lot of good things about HelloFresh, but I was still apprehensive. I decided it couldn't hurt to try, especially with its new customer promotion of $20 off your first two boxes. I took my last bite of frozen, processed mystery stuff, clicked "Place Order" and breathed out a sigh of relief.
A few days later, I opened my first HelloFresh box to find five smaller boxes that contained the ingredients for each of the five meals. On the very bottom, the poultry and seafood were lined right up against the ice. On top of it all was a booklet of recipe cards that could be torn out for use. In general, the boxes include all different types of meats and seafood: pork, steak, chicken, shrimp and cod, to name a few. There is also usually a protein-packed meatless choice each week, which is good news for those who partake in "Meatless Monday". There is a full vegetarian box option, too. The recipes range from Level 1 to Level 3 – Level 1 being the most simple to prepare. Still, no matter the level, I found all recipes to be quite simple.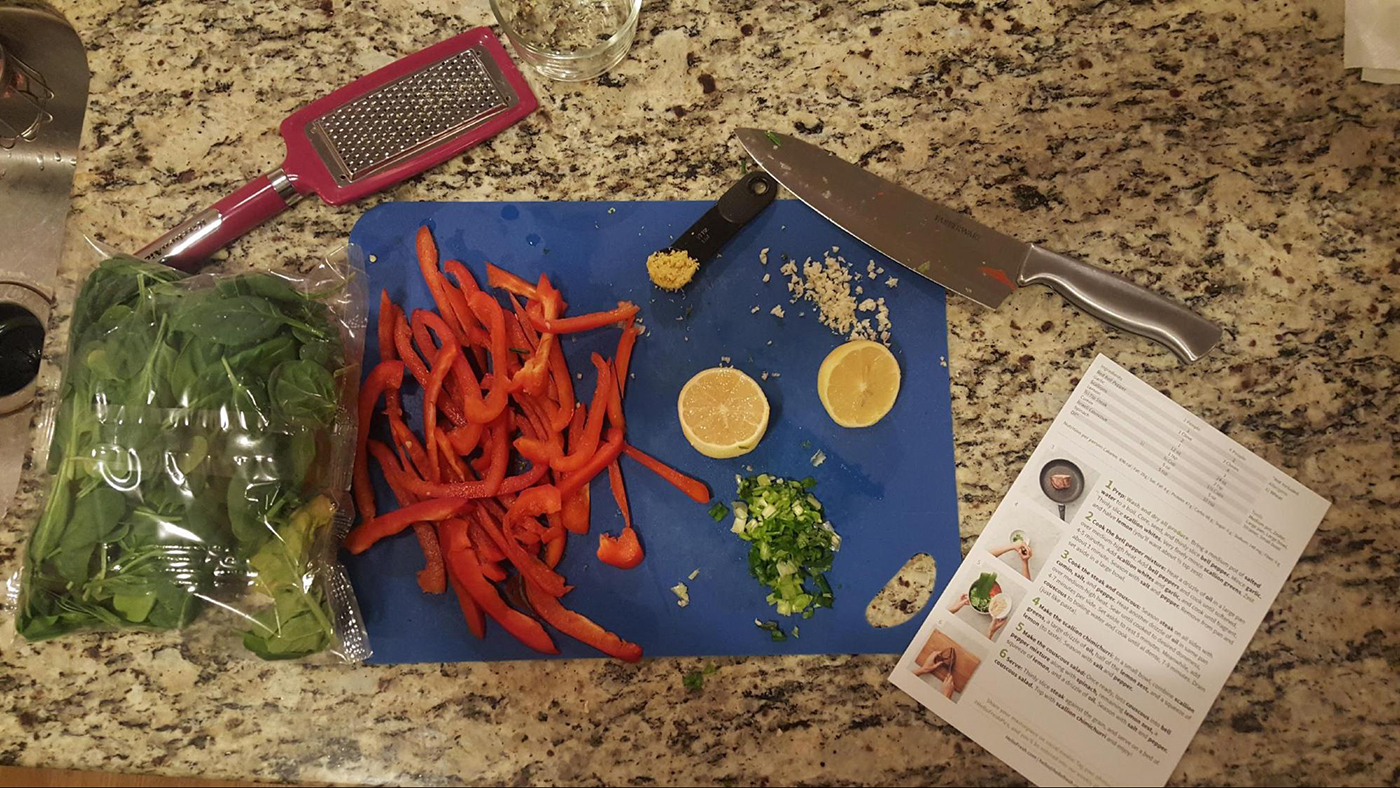 After learning the basics, I couldn't wait to dive into the first recipe: Argentine-spiced steak with scallion chimichurri and spinach couscous. After a mere five minutes of prep, mostly chopping vegetables and boiling water, everything was ready to combine and cook. No more than 25 minutes later, I was digging in.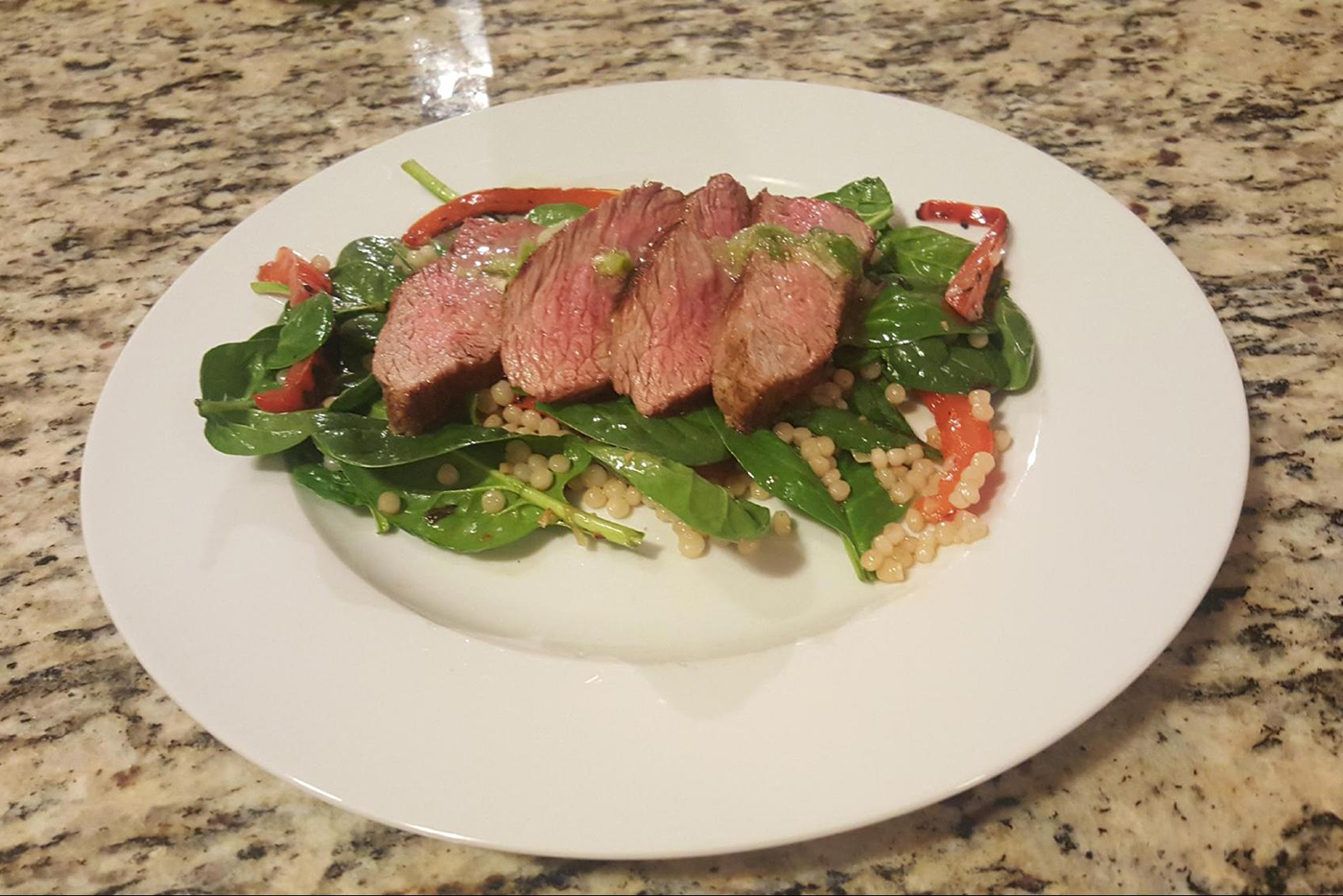 Next up: Pan-seared sole with salsa verde. Again, a few minutes of prep led to a delicious meal I was eating no more than 25 minutes later.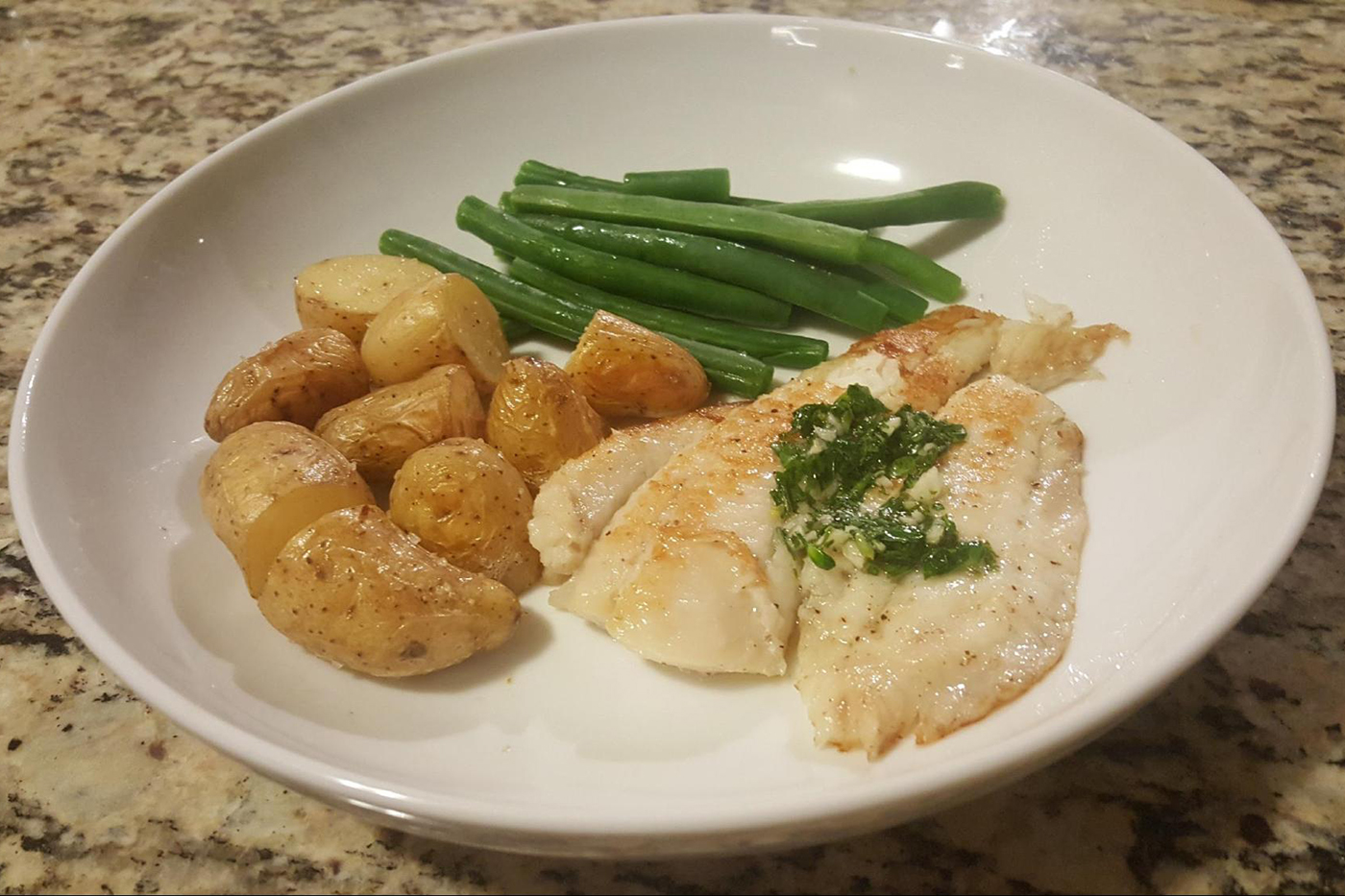 On day three, I went through the remaining boxes to see how all of the vegetables were holding up. They were still just as colorful and fresh as they were when we received them. So, I got the pots and pans back out and started on the cherry-and-balsamic glazed pork chops. This recipe was rated a Level 2 and I was nervous. Well, nervous until I realized that Level 2 simply means that the prep takes 10 minutes instead of five. 40 minutes after cracking the box open, I was relaxing and enjoying the food.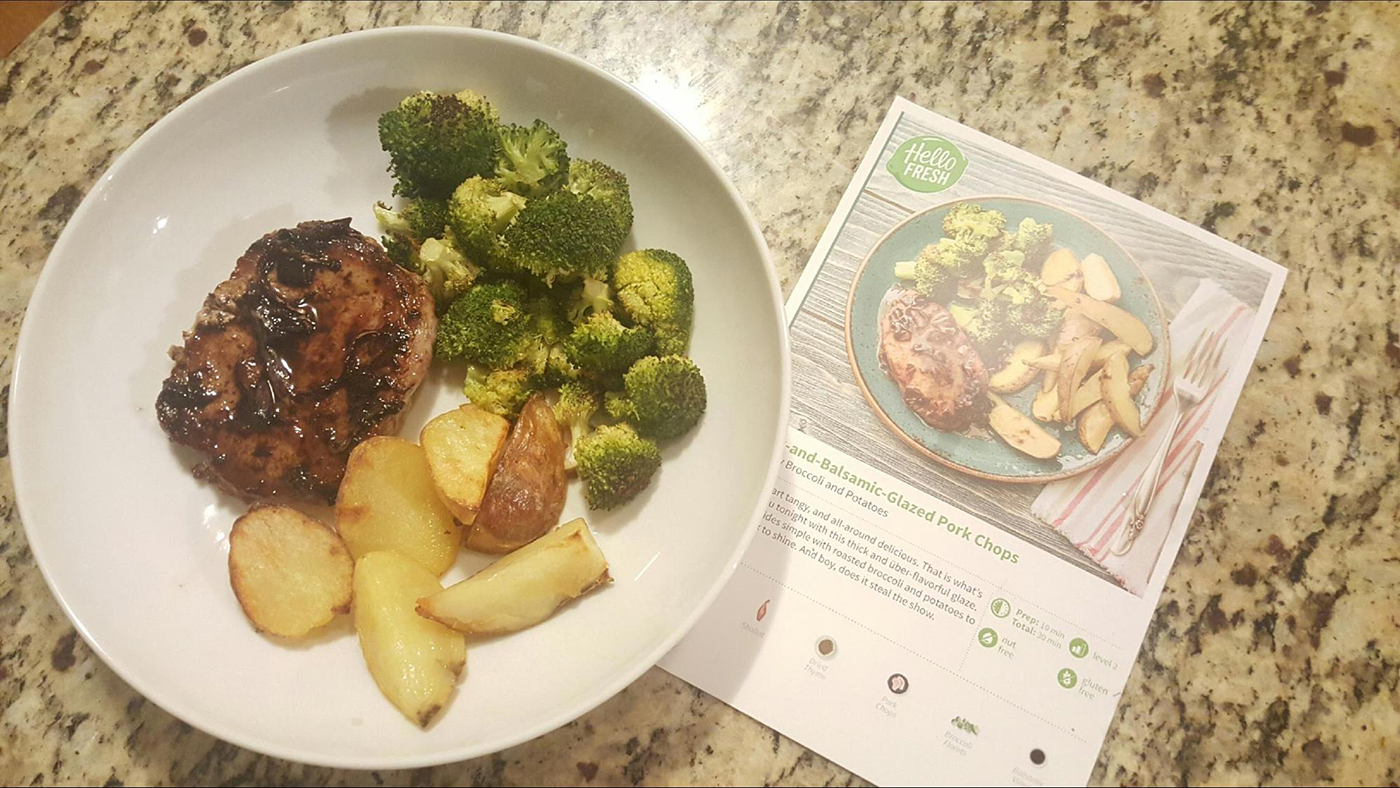 "I could really get used to this," I thought. But first, I needed to go through the logistics.
Am I really using my money efficiently?
Well, I logged into Instacart , chose Whole Foods as my store and started adding the recipe ingredients to my cart. I found that each recipe cost between $20-$30, making the $99 box totally worth it.
What about the weeks I will have more time to cook my own recipes, or the weeks I won't be home?
After a few clicks around the website, I found a delivery calendar that allows you to make your meal choices, schedule your deliveries and skip as many weeks as you want. There is no minimum delivery requirement needed to keep the service.
Is the food really going to stay fresh for a whole week? What if something arrives spoiled or damaged?
I learned from personal experience that HelloFresh has a wonderful, attentive customer service team. I was able to contact them both via chat and phone without any wait time. The first time, I had a question that was answered quickly by a helpful, friendly agent via chat. The second time, I had concerns about an ingredient package that arrived torn. I called the main phone number and I was instantly connected with an agent who gave my account a $99 credit, making my next box free.
It didn't take very much arm twisting to declare myself a returning HelloFresh customer and I look forward to continuing to make a large variety of healthy, fresh meals that fit perfectly into my busy schedule.
What's been your experience with food delivery services? Do you enjoy prepping everything yourself or having some of the work done for you?