Work Hard and Sweat Fast With This 30-Minute Workout
Sunday is a fit-person's day. Your whole week is riding on it. You're supposed to meal-prep, plan workouts, bullet journal, count your macros, get eight hours of sleep, do your mobility routine, get in a workout in and be mindful. On any give Sunday, but especially when you're nursing a pie-hangover, that's a lofty list.
This Sunday, we're challenging you to not get down on yourself if you don't knock everything off your list. And if you only have time for a 30-minute workout, we have you covered.
Here's your workout!
You'll start this workout with four separate Tabata interval sets. You'll do eight rounds, working as hard as you can for :20 and resting for :10. Rest for about one minute between each Tabata round.
After completing all four Tabata sets, you'll do four EMOM rounds. EMOM stands for Every Minute on the Minute, meaning that you'll work to complete your reps as quickly as possible in less than a minute and rest with your remaining time.
Tabata rounds: 
Treadmill sprints
Hollow-holds
Burpees
Butterfly sit-ups
EMOM: You'll do 30 lunge jumps as quickly as you can (it should take you about :30) and rest with your remaining time. Repeat this four times.
Here are your exercises:
Treadmill sprints: On a treadmill, make sure you have room to drive your arms forward. Run as fast as you can for :20.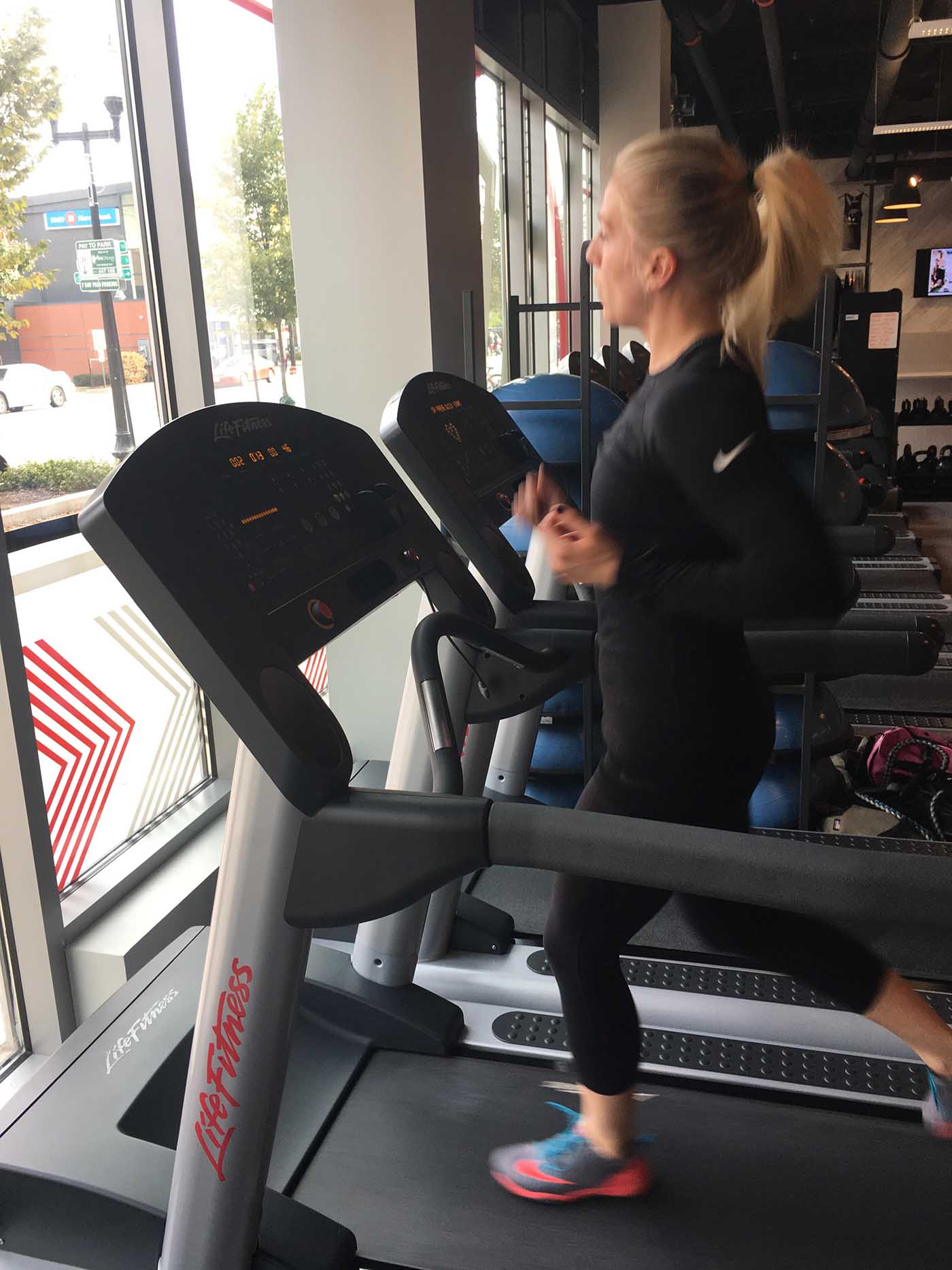 V-ups: Start with your body in a low v-sit position with your heels and your shoulders off the floor. Pull your knees closer to your chest and raise your shoulders off the floor. Keep your core tight and your back flat the entire time. To scale down, your can bend your knees and place your hands behind you for extra support.
Burpees: Squat down, placing your hands on the ground and jump back into a plank. From there, lower down to the ground with your body in a straight line. Push back up, jump back forward and stand or jump at the top.
Butterfly sit-ups: Start in a prone position, with your feet together, your knees apart and your arms outstretched above your head. Exhale and sit all the way up, tapping your hands to your feet.
Lunge jumps: Start in a lunge position with your feet hip-width distance and your right foot in front of your right hip and your left foot behind your left hip. Bend your left knee down towards the floor and keep your right knee above your right ankle, but behind your right tow. Jump and switch your feet.
(Disclaimer: This workout is not intended for the treatment or prevention of disease, nor is it a replacement for seeking medical treatment or professional nutrition advice. Do not start any nutrition or physical activity program without first consulting your physician.)