When It Comes to Your Fitness, Even Short Workouts Matter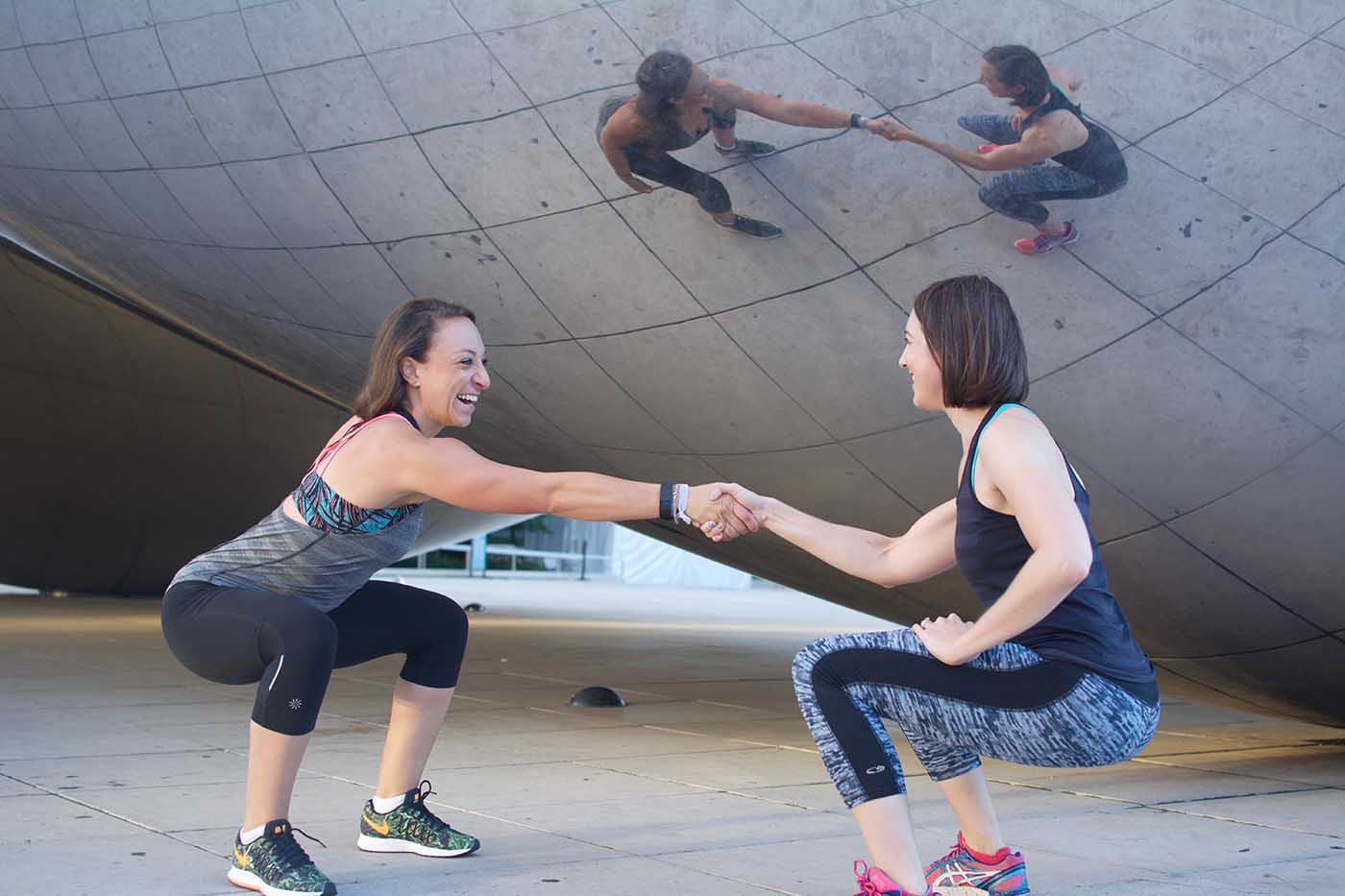 Here we are on November 3, 2016. I am sipping some real red rooibos tea, imported to China by my new South African friends. I've just finished a 30-minute TRX workout with a friend at school. I feel refreshed and toned, but if we rewind four years ago, to November 3, 2012, I would have scoffed at such a quick sweat session. Before moving abroad, I was spending two hours each day at the gym, or pouring buckets at either a bikram yoga studio or CorePower, and often running around the Minneapolis Uptown lakes. Any workout under an hour … well, I would hardly have counted it as a real workout.
When I landed a teaching job in Ecuador four falls ago, my fitness routine took a big hit. At least as I had known it. While I'd had a good deal of free time in Minneapolis, I found that when living in a developing country, daily routines just take longer. Getting to and from school, grocery shopping, making frequent calls to the internet company, it all cut into what was time previously devoted to working out. And then there was the fun stuff too. Traveling frequently on weekends, hitting up the local restaurants to get a taste of Ecuadorian flavors and going out to forge new friendships … this all became more of my routine than two hours of spinning class and lifting weights.
Three months ago I moved from the West to the East to call Shenzhen, China my second home. Teaching demands a good deal more of my time here in Asia than it did in South America, and in these recent months I have found it more challenging to fit in my workouts.
With this challenge, though, has come some healthy reflection. Earlier this fall, one of my colleagues was talking about her 15-minute morning workouts with FitnessBlender, an online workout resource that I have used and love when doing some longer HIIT (high intensity interval training) sessions.
My quick chats with my new school friend got me to thinking "Why can't I give myself credit for every little bit that I do?" And then I paged across a short blurb in the October issue of Experience L!fe. "The Upside of All-Out Intervals" explains the findings from a small study done at Ontario's McMaster University. Using three test groups, the study concluded that participants completing  a 10-minute workout featuring only one intense minute showed the same muscle development, insulin resistance and endurance as a test group completing 45-minute moderate cycling sessions.
While most days, I crave more than 10 minutes of exercise simply to decompress, this begs the question "What are the other benefits of quick workouts?" According to Shape Magazine, seven minutes of running each day can protect your heart, and biking for 10 minutes can aid your brain in remembering and organizing information, along with improved executive functioning.
This is inspiration for me … inspiration to consider a 15-minute workout worthwhile and worthy of credit. Even if you've only got a few spare moments, pick up your kid or kitten and get in three sets of 20 squats, or press play on that 7-minute ab video, or throw your tennies on and run around the block four times. And then give yourself kudos. Because it all counts.  
Last week I was on a trip with my students. There was not a lot of "me time" to be had, but inspired by Jeana and Maggie's 30-minute workouts, I whipped out a circuit in my hotel room before breakfast each day, and I noted that it did not take 60 plus minutes of intense exercise to make a difference in my sense of well-being right away in the morning; 25-30 minutes got my heart rate up and my metabolism revved up.
It has taken me some time to acknowledge that every five minutes matters. While four years ago I was working my biceps and my booty more, I've got a better balance with toning all of my muscles now; those in my body, my brain and my soul.