Simple Tips to Have a Healthy Holiday With the Whole Family
Thanksgiving for most people is the kick-off of the (dreaded) holiday season – several weeks at the end of the year where we overindulge, sip more cocktails than we should, stay out late at holiday gatherings and repeat through until the New Year. If you're like me, you're probably having flashbacks to last season feeling tired, bloated, chaotic and off-balance from eating too many pieces of pie and cookies (cheat day … errr, cheat weeks). The holidays add up and can take a toll on your overall well-being. While they're meant to be a time of joy and celebration, they can throw off your healthy eating and fitness schedules very quickly, which for most of us – results in not feeling or acting so joyous.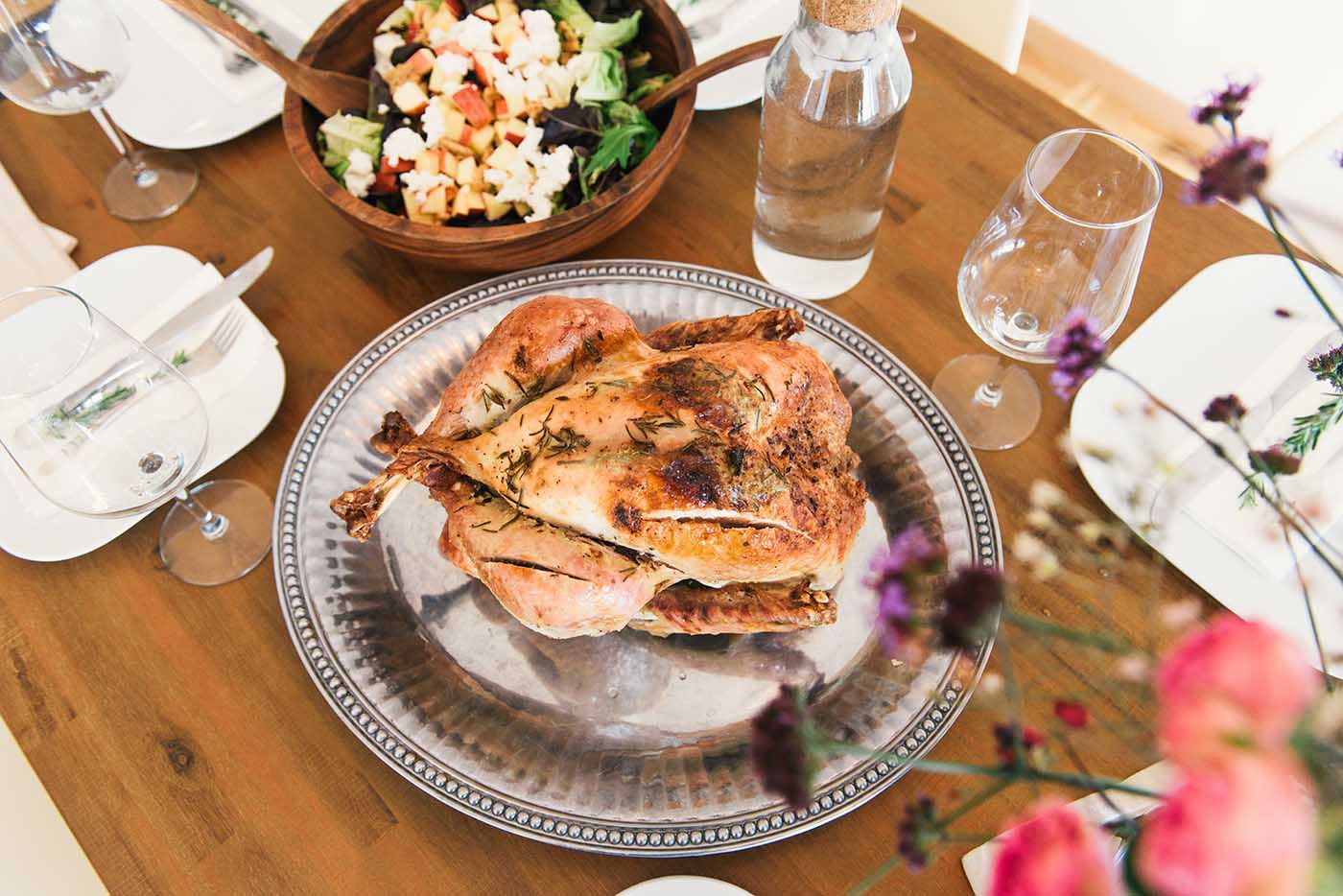 This year, however, before embarking on this merry time, I'm taking a step back and reminding myself why I celebrate holidays with family and friends; starting with Thanksgiving next week. Thanksgiving is about giving thanks (literally speaking). Health, family and happy times are just a few things I'm very thankful for.
So instead of commiserating over a full belly and skipped workouts, I'm going to bring a few new traditions to the table (pun intended). My goal is to instill good-for-you habits and traditions that my entire family can benefit from. Here is a healthy approach to planning for a holiday gathering, including a few ways you can encourage and inspire your family and friends to be more mindful and health-conscious too.
Use these five tips to prepare, stay mindful and enforce (some healthy) quality control for the upcoming festivities:
1. Plan Activities: Turn Thanksgiving into game night. Rather than sitting around and mingling over appetizers, involve the entire family in a game of charades, cards or a board game. This will get people moving, conversing with one another and doing something other than eating all the appetizers.
2. Start a Tradition: The last few years, my friends and family have committed to a morning Thanksgiving workout. It's a fun way to get together and set the tone for the day. When you sweat it out first, you're guaranteed to enjoy your feast that much more later. Plus, this will keep you honest on the dreaded "Wednesday night before Thanksgiving" when it can be easy to start your binge for the holiday a night early.
3. Make it Official: Formalize your plans with family and friends, and make Thanksgiving an official date and time on the calendar. This will help you organize your schedule for eating healthy and working out, before the festivities kick-off. Keep yourself on track until the time of the party, and then allow yourself to enjoy a drink and dessert. This will prevent you from waking up and splurging all day (when the actual party doesn't start until 4 pm).
Part of making it official is getting ready for the occasion too; take some time to dress up. When you feel more put together and polished, you'll feel better about yourself, making you less likely to eat whatever is in sight.
4. Set a Goal: Have fun with a family fitness challenge that kicks off this Thanksgiving. Challenge each other to run 65 miles before the new year, or attend 20 yoga classes before Christmas. Set a goal that everyone in your family is invested in, so you'll hold each other accountable.
5. Contribute to the Meal: The beauty of contributing to the Thanksgiving meal is that you get to select whatever dish you want to bring to the table (insert healthy option here). This is your foolproof way of bringing something healthy that you know you can nosh on while the biscuits and gravy or stuffing is being passed. My cousin Melanie started this tradition a few years ago. She made vegan pies at Thanksgiving, and to everyone's surprise, they were delicious. It was also a great conversation starter – we learned about eating vegan and talked about the benefits, and the swaps she made to make the pies healthier.
These tips are to help guide moderation throughout the holiday season, but by all means, enjoy that delectable pie Aunt Susie makes every year. But savor that one piece. Not two or three.