RIDE Indoor Cycling: The Texas-Based Studio That Wants You to Ride, Rock, Repeat
It's no secret that I love to proselytize about spinning. After all, the only thing better than a fantastic spin class is spinning with friends. So when my younger sister confessed that she's obsessed with a spin studio in Austin, Texas, I rejoiced. This was the same sister who abruptly walked out during a spinning class with my mom a few years ago, claiming she was about to pass out or puke. Suffice it to say, I was proud she had gotten back on the horse (or bike, as it were) and I couldn't wait to work out with her on my next visit.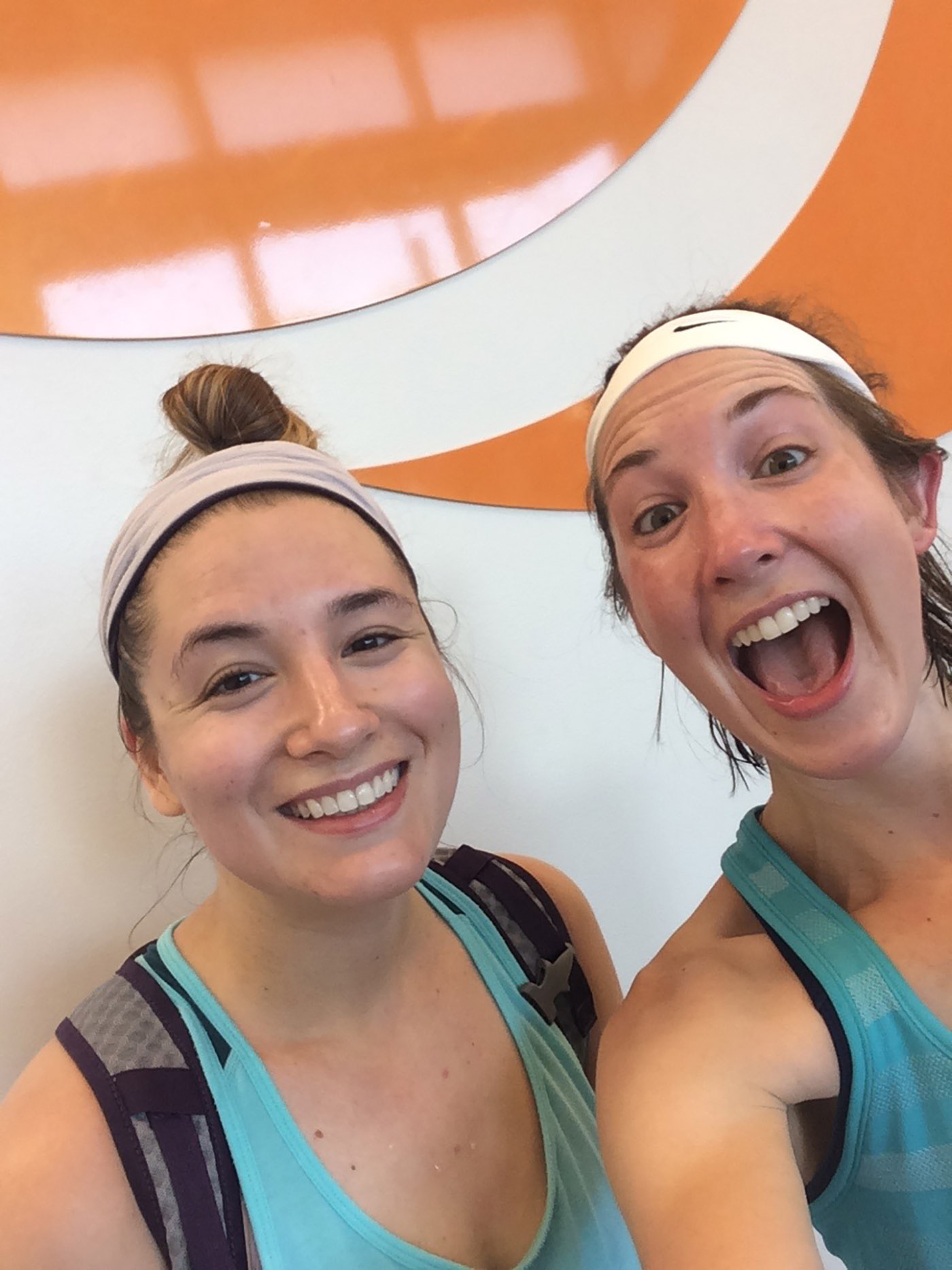 Now that I've experienced a class at RIDE, I understand why she's obsessed. While some studios motivate participants through competitive rankings or inspirational mantras (and believe me, I like those places too), RIDE focuses on making classes as fun as possible. It's simple: When people are having fun, they're more likely to make fitness part of their everyday life. RIDE strives to offer "a platform where people feel accomplished, liberated and joyful."
Consider the goal met. From the front-desk staff to the instructors to the other participants, everyone at RIDE was welcoming and happy, which is saying something for an 8:30 am class on a Saturday. In fact, Caprice started the class off with a bang by playing the University of Texas fight song in honor of that afternoon's football game. My sister, Kate, snuck a look to see how I was responding to this unconventional first tune, but I was too busy pedaling like mad and waving the Hook 'em Horns sign to give it a second thought.
The rest of the 45-minute class built on this early energy. We climbed, we sprinted, we did endless jumps and intervals and it was all set to the beat of awesome remixes that made me feel like I was rocking out in a very cool club. Which in a way, this is. The dim lighting, the synchronized movements, the blaring bass line and, of course, the sweaty bodies … substitute a water bottle for a cocktail and the scene was complete.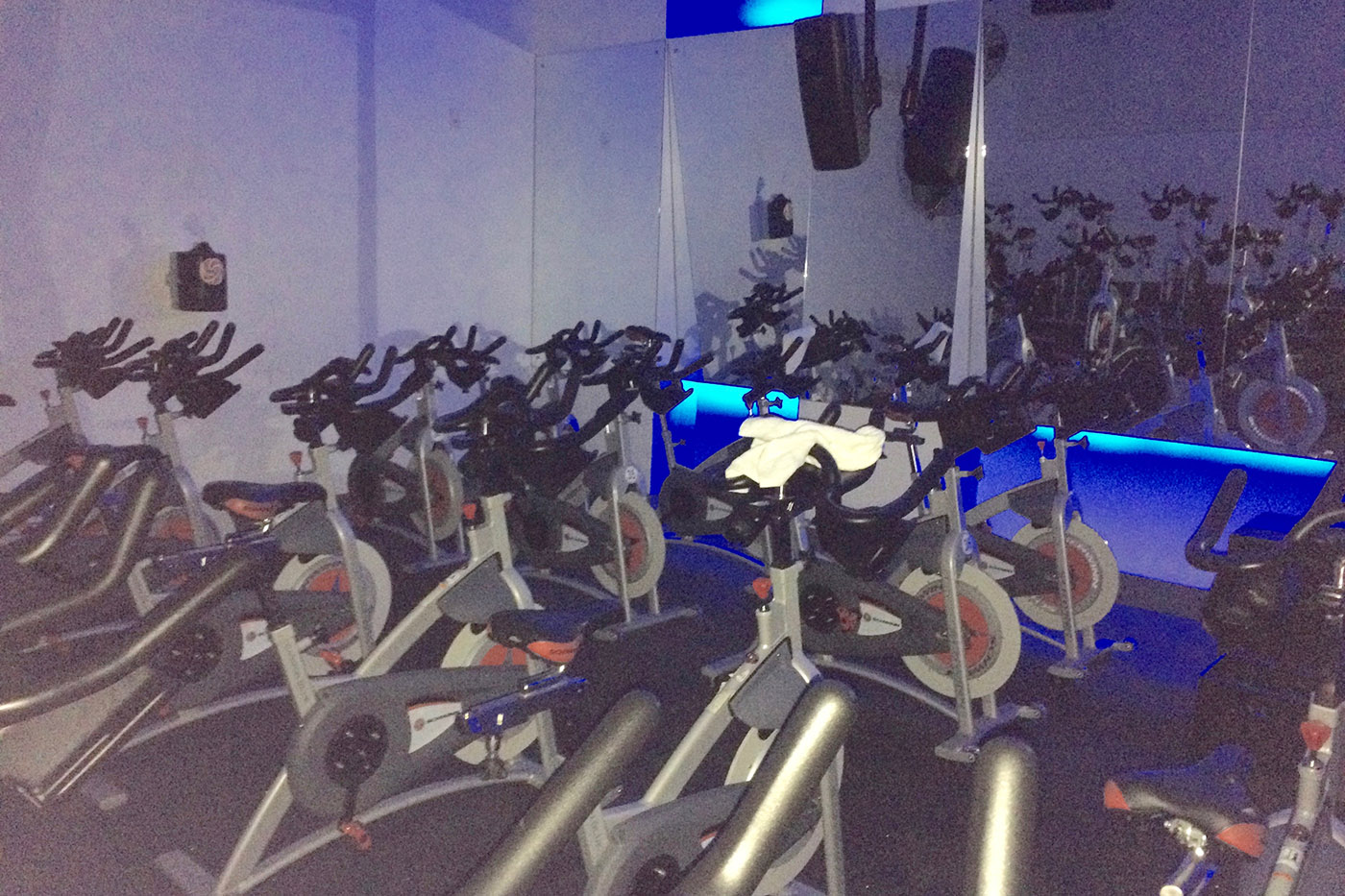 Partway through the class, we paused for a vigorous arm workout with weights, which helps explain why Kate's biceps and triceps look so good these days. She also credits her toned arms to the on-bike push-ups we did during class. I had a little bit of trouble staying with the fast rhythm, but then again, I've never been particularly coordinated and I'm hopeful I'll be able to keep up next time … because yes, there will be a next time.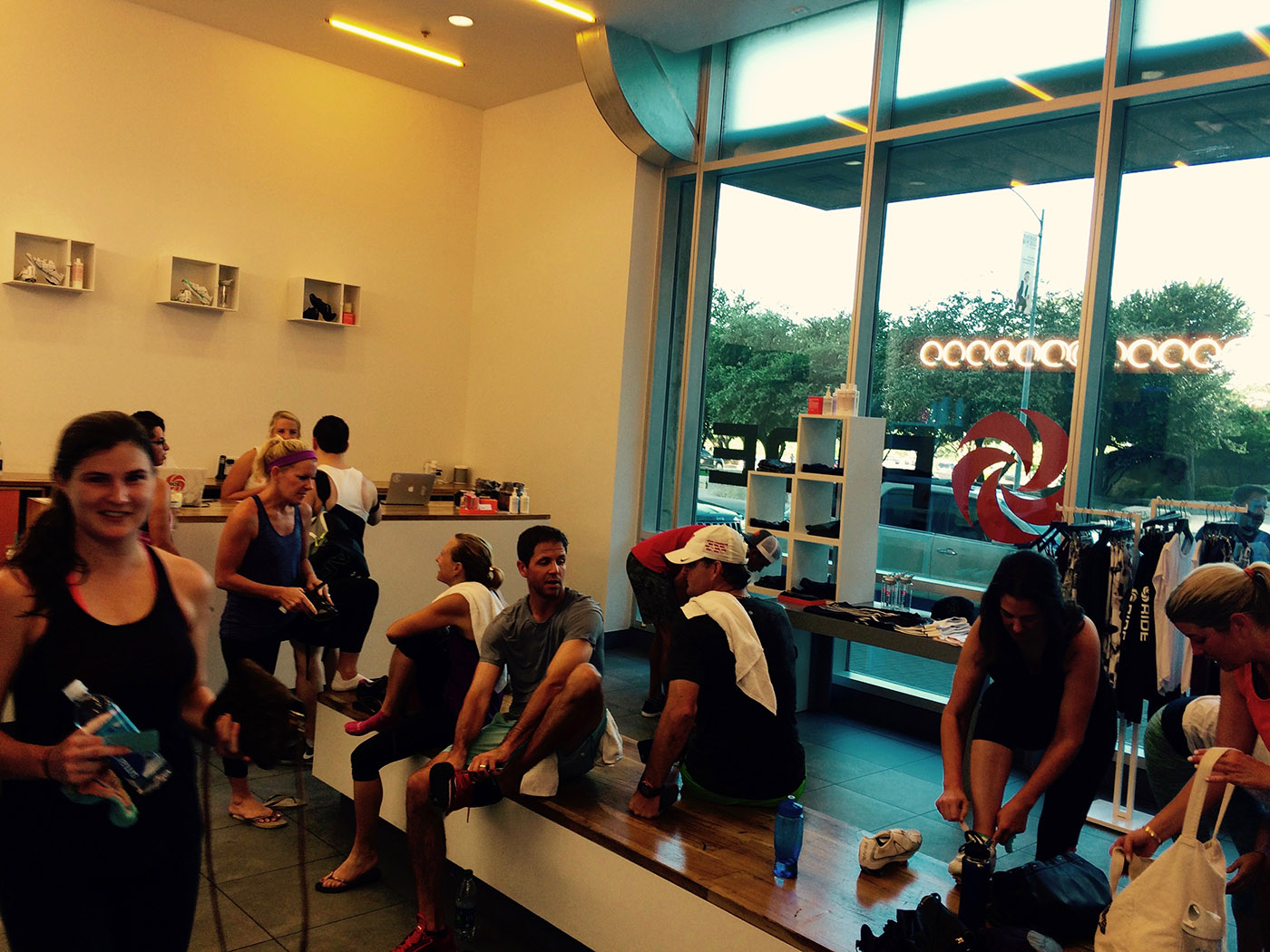 Still need a reason to book a class in Austin, Houston or The Woodlands? Your first ride is free! Otherwise, it's $22 for a single ride, and there are also discounted class series available.
After my first RIDE class, I ate a chocolate chip scone and drank an iced coffee from Kate's favorite bakery, Quack's. But if you're feeling more healthily inclined, I recommend one of the following spots within walking distance of RIDE's downtown Austin location:
Blenders & Bowls

(.4 miles away): Delicious smoothies and acai bowls located inside the Wanderlust yoga studio (in case you want to sign up for another workout)

JuiceLand

(.4 miles away): Fruit-packed smoothies and juices, plus vegan grab-and-go meals

Daily Juice

(.2 miles away): Cold-pressed juice, acai bowls, smoothies and fresh meals
Sticking around Austin for a few days? Be sure to check out our active city guide to this fantastic urban playground.