Active City Guide: Austin, Texas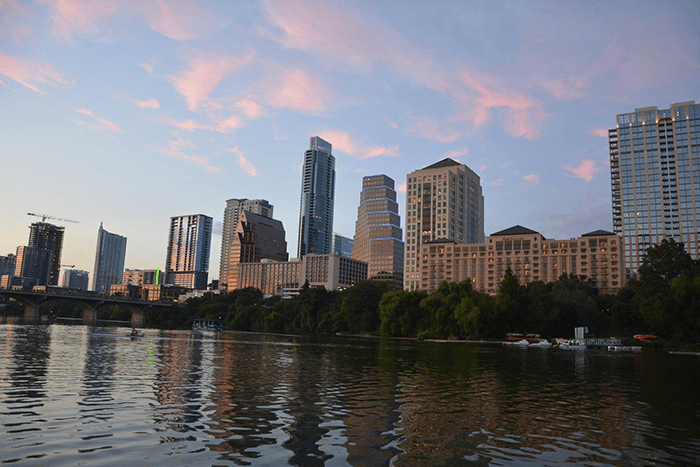 If you're a food-lover (or human), Austin, Texas is a little slice of heaven. Home of breakfast tacos, amazing barbeque (waiting in the line at Franklin BBQ is worth it, you guys) and possibly a record number of food trucks in the country, Austin has no shortage of ways to consume some delicious calories. Also, serious question: why aren't breakfast tacos a thing EVERYWHERE? No offense, T-Bell, but I'm talking about the Tacodeli kind.
With all the deep fried food and craft beer you're bound to devour on your visit to Austin, you might want to add some exercise into your itinerary.
Here are some easy and fun ways you can get your sweat on during your stay.
Lace up your shoes and go for a run
Lady Bird Lake Hike and Bike Trail is very accessible from downtown Austin and runs along beautiful views of the cityscape as well as Lady Bird Lake. There are three, seven and ten mile loop options, depending on how eager you are (or how hungover you are from your regrettable night spent on 6th street). If you are a runner and staying for a few days, there are plenty of other trail options around Austin to mix it up.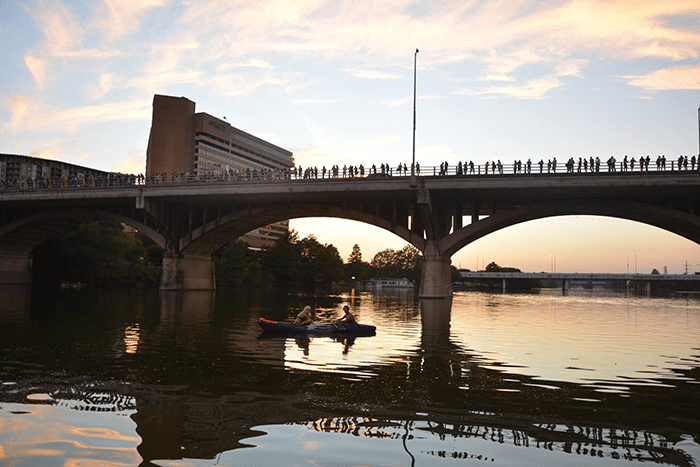 During my last visit, we routed a six mile running trip to see some sites that we otherwise might have missed: the Baylor Street Art Wall and the University of Texas at Austin campus. Since we planned to not spend too much time at either location, they were perfect to add in as short stops to break up our run.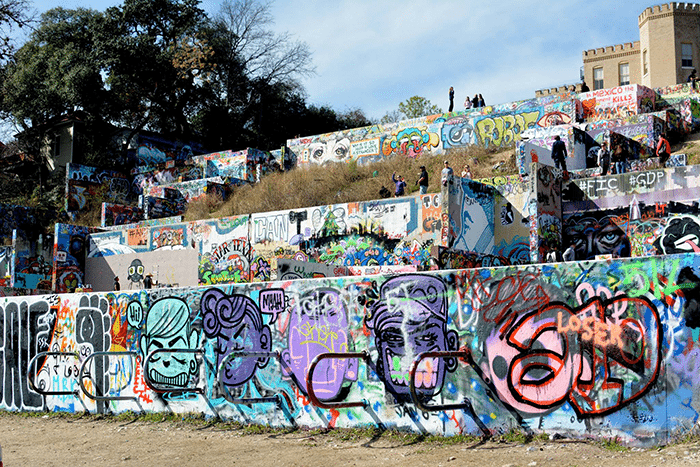 Walk (or run) the stairs at Mount Bonnell
Mount Bonnell offers one of the best views in Austin, but first you have to climb up a huge staircase to get to the top. Admittedly, when I went it was just for the view, but there were plenty of people geared up in running attire tackling the beastly staircase again and again. Those people were champions and you can be too … or you can be like me and walk up and down it once – pick your poison.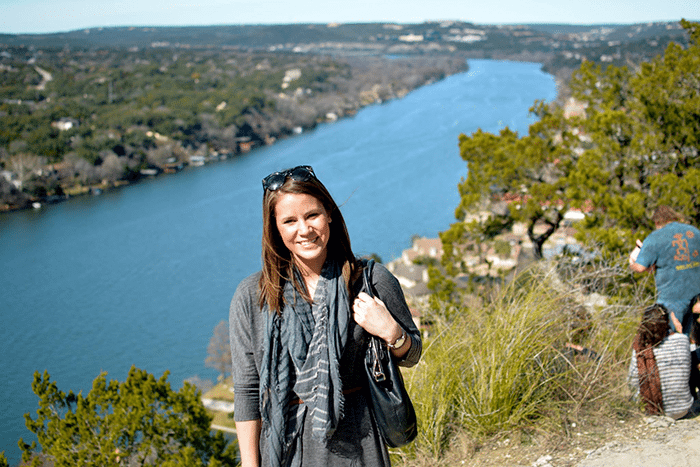 Take a hike
Austin is surrounded by plenty of hiking options. As a native Chicagolandian, I am constantly surprised by how many hiking options are available around other cities. There's "elevation" here?! What's that like!?
Some notable hikes in the Austin area include: the Riverplace Nature Trail, St. Edwards Park Hill Trail and McKinney Falls State Park Trails (you might even find some waterfalls).
Hamilton Pool Preserve hosts a famous beach area and is only a short drive outside of Austin. It also is home to a 1.5 mile out-and-back trail. I still have yet to pay Hamilton Pool a visit myself, but the pictures of it are surreal (do it for the Instagram!) and it will be at the top of my list the next time I'm back.
Go kayaking, canoeing or stand-up paddle boarding on Lady Bird Lake
There are plenty of places to rent kayaks, canoes and stand-up paddle boards on Austin's main reservoir, Lady Bird Lake. We found a steal at a place called Rowing Dock on GroupOn and rented stand-up paddle boards for two hours at ten bucks a pop. The rate at Rowing Dock is normally $15-20 per hour for rentals. Checking GroupOn saved us $60 that was reallocated towards (…you guessed it) food.
As a general rule, I like to check deal sites for new fitness places to try. Why should that only apply to the city I live in?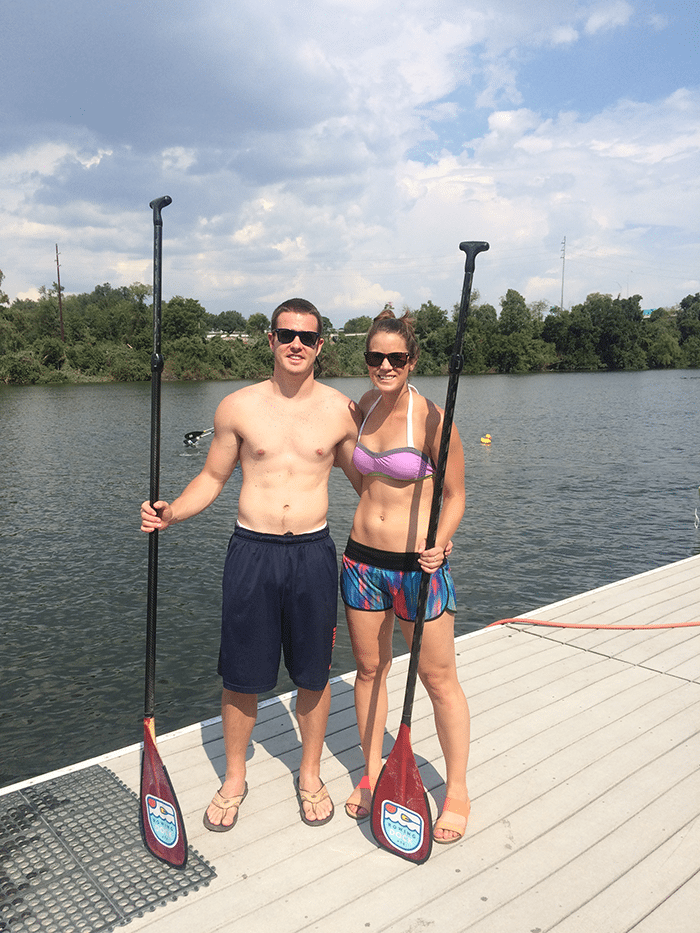 Austin has ClassPass!
If you're a ClassPass user, you're in luck! Austin has plenty of workouts available to you. I asked my cousin (a ClassPass user and Austinite) for her favorite spots. She mentioned that Melody DanceFit, City Surf Fitness, Omni Fight Club and Fusion Indoor Cycle were all worth checking out.
If you're feeling generous, Melody DanceFit donates ten percent of proceeds to the Austin branch of Dress for Success, an international non-profit dedicated to providing disadvantaged women with career development tools, clothing, and confidence.
Are we missing anything?
As I have only spent a handful of time visiting Austin, there are bound to be plenty of great fitness options that I didn't get to experience or cover here. If you have any suggestions that I missed, please feel free to share them in the comments below!