Meet Flywheel Master Instructor, Alicia Miller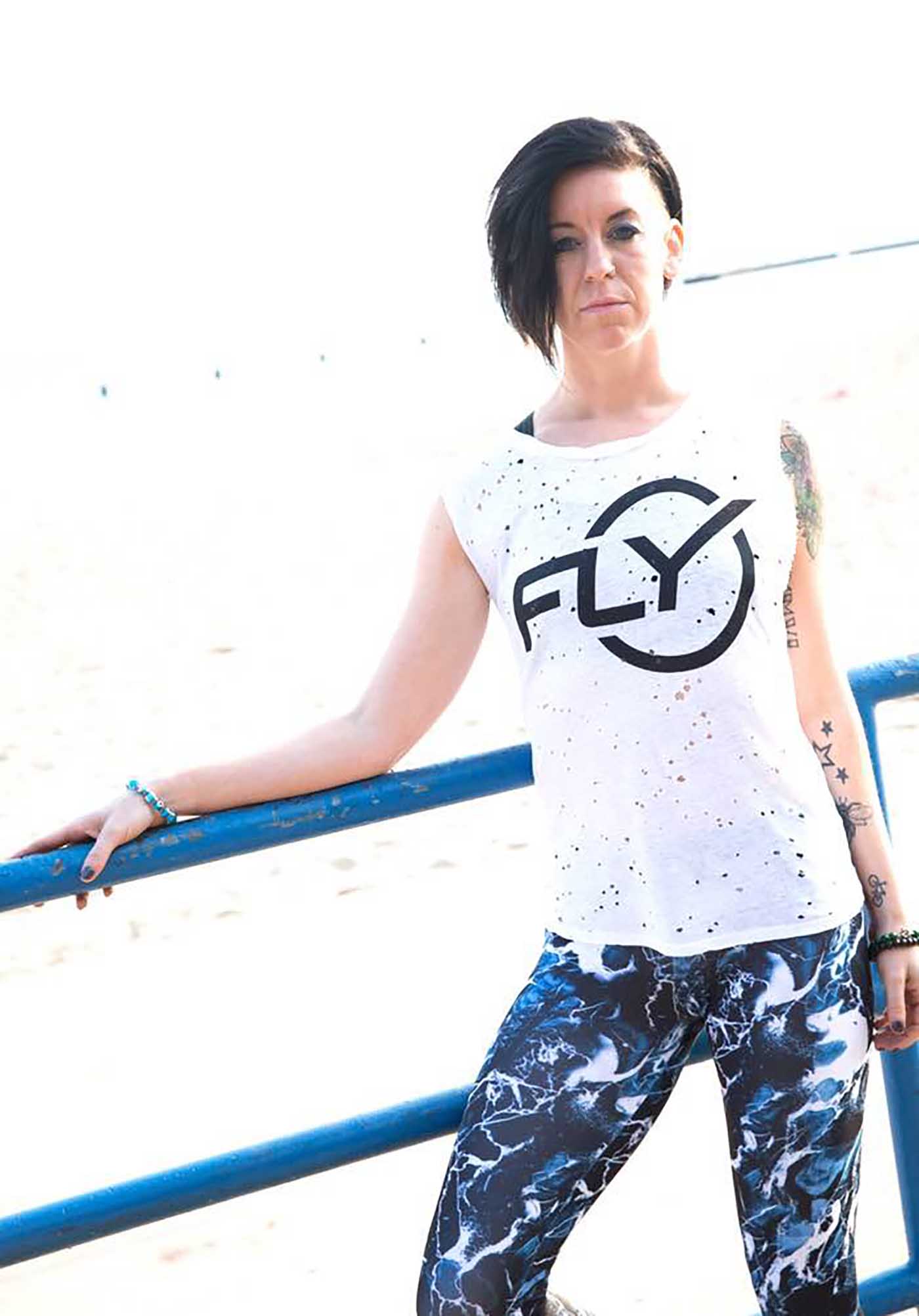 (Photo by Mary Carol Fitzgerald)
If you're an indoor cycling person, you have your favorites. Personality, enthusiasm, music and difficulty all factor into your top-five list. And if you've ever stepped into Alicia Miller's class at Flywheel where she's a Master Instructor, she's almost certainly on your list.
But if you've fallen for Alicia the way that we've fallen for Alicia, your time with her in Chicago is coming to an end as she packs up her life to move to Seattle.
We caught up with her before she heads off on her next adventure. Find out more about this rock star instructor before she leaves the second city and catch one of her last few classes.
aSweatLife: When did you find fitness?
Alicia Miller: I was a runner in high school and college so I tried to stay as fit as I could post-graduation. When I couldn't stay motivated to run, I began taking fitness classes and could see myself instructing! The rest is history. I became a fitness instructor in 2011 and made it my full time job in 2012.
ASL: Where can Chicagoans find you and work out with you? 
AM: Chicagoans can find me teaching 10 or more classes a week as a Master Instructor at Flywheel Gold Coast or Flywheel Old Town.
ASL: With your busy schedule, when do you get your own workout in?
AM: I have Sundays off so I try to spend one day resting and maybe doing yoga, pilates or strength training on days when I only teach one class.
ASL: What are your current goals?
AM: My current goal is to keep my nutrition more consistent and clean. I eat on the run a lot and I need to put in more effort to meal/snack prep.
ASL: You've had some cool experiences as a trainer – can you give us your top three?
AM: One of the coolest things I've experienced as a fitness instructor was spending a month at Flywheel Dubai! I taught a full schedule and worked with the instructors and staff there. It was so incredible that my career as an instructor lead me there.
Another incredible experience was (and is) hearing measurable success stories from clients. How they become stronger, happier and more fulfilled. Knowing I play a part in their journey makes the long days worthwhile!
Last but not least, becoming Flywheel Chicago's Lead Instructor has also been an experience I will never forget. Training instructors and watching them grow into superstars has been one of the greatest things to witness as a mentor.
ASL: What's one snack you always have on you?
AM: Quest bars!
ASL: What's your treat yo-self meal?
AM: Barnelli's Pasta Bowl
ASL: Who is a trainer that inspires YOU? 
AM: Robin French. She owns Bare Feet Power Yoga. She radiates laughter, support and a challenge in every class. She's also a new mom and still runs a studio!
ASL: What inspires you to keep going when you're tired or when you're in a marathon week?
AM: The clients – ALWAYS! Whether I'm teaching a class of five people or 48 people, I remember they're showing up for not only a workout,  but an experience. No matter how I am feeling that day, I must give them that amazing experience every time! It keeps my energy high and it inspires me to push through my longest days.
Find Alicia in Chicago before November 29 at 7:30 pm. After that, watch for her in Seattle.