Kate Lemere Talks Barry's Bootcamp and Life as a Busy Professional
I remember walking into my first class with Kate Lemere. She was on a bike and as soon as she started shouting motivations alongside pop culture references, I knew that I was going to pedal just as fast as she told me. I was immediately a fan-girl. If you've had the pleasure of taking a class with Kate anywhere she's taught, you know that her intensity is only matched by her sharp wit.
Starting today, she's taking her talents to Barry's Bootcamp. We sat down with Kate as she prepared for the studio's opening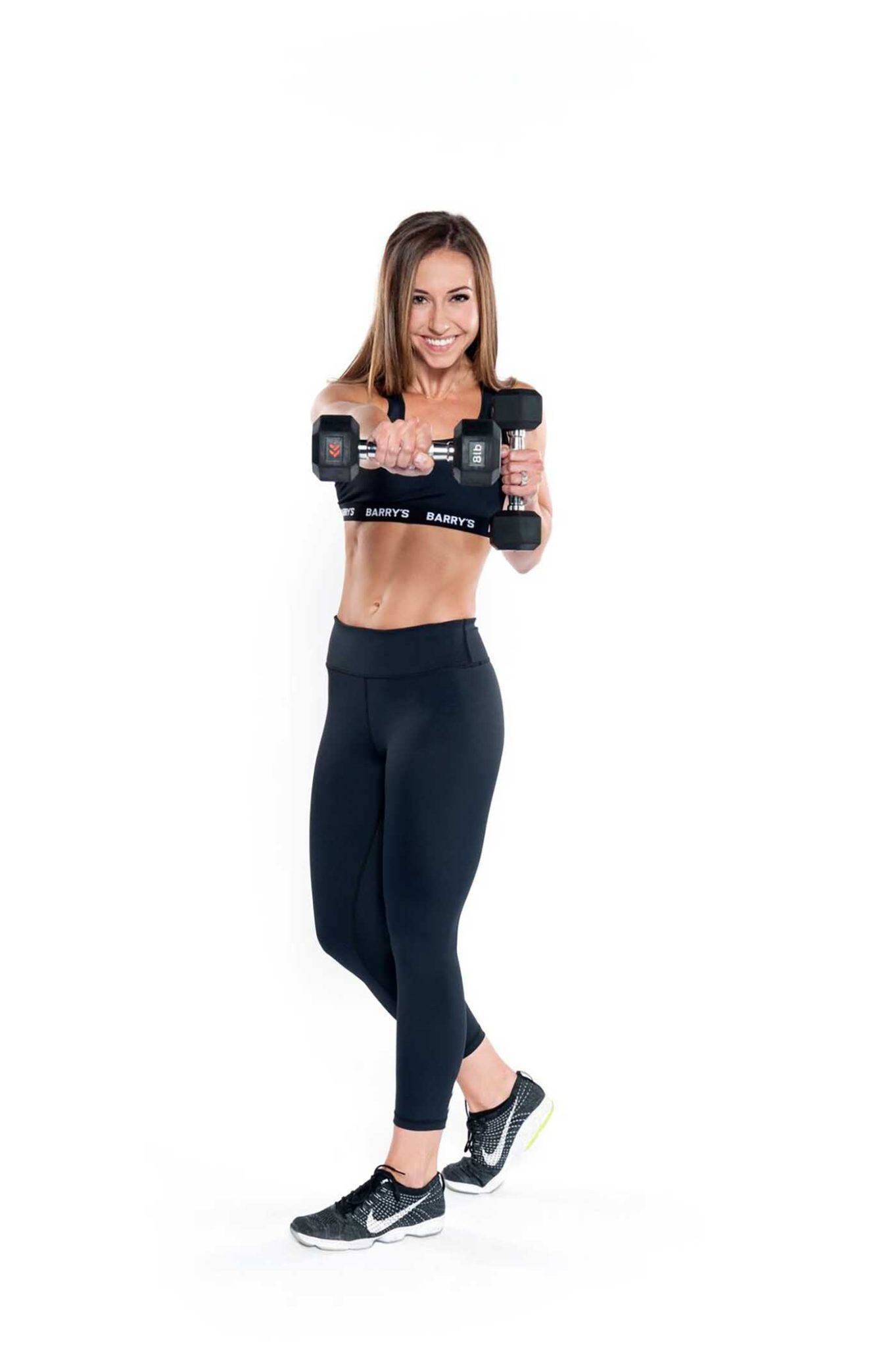 aSweatLife: You've been an instructor and coach for the better part of a decade – what's the most important thing you've learned along the way?
Kate Lemere: Isn't it crazy that I started training in high school?! Hah. The most important thing I've learned is the responsibility that comes with this job. I am responsible for providing, what for most people, is the best part of their day. The only part of their day that is solely for them. It's something I never take for granted. Being a trainer is so much more than a love for working out, it's the ability to deliver information in a way that motivates, educates and inspires. It's digging deep inside yourself to help others find the will and determination to keep going when they want to give up. It's truly a powerful experience to watch someone do something they questioned whether or not they could do. I've learned there is so much responsibility, but also so much reward.
ASL: You're a busy professional, managing a challenging work schedule, a personal life and a training schedule – what's one thing you do to stay sane with all of these different priorities?
KL: I make calculated sacrifices in order to "have it all." I have no problem going to work with 3-day old hair in a top knot if it means I can do my workout in the morning. There are only 24 hours in a day and it isn't realistic to think you can do everything. Somethings gotta give, I make those choices ahead of time to avoid any waffling in the moment.
ASL: You're a trainer at the just-opened Barry's Bootcamp in Chicago, can you tell me what brought you to Barry's and what Chicago can expect from it's opening?
KL: I am so excited to be part of the Founding Instructor team at Barry's in Chicago. Barry's delivers a workout with a level of intensity that is second-to-none. I was drawn to them as a brand for not only where they've been (a pioneer of boutique fitness, opening their first studio in 1998), but where they'll continue to go: a global company, where I can continue to grow as a trainer and contribute to their expanding community. Chicago can expect to push their limits, leave their comfort zone and change their body. Barry's is credited as "The Best Workout in the World" for good reason. Don't take my word for it, try it yourself! The studio is open!
ASL: You started theFourPercent.com, and its name alone represents how important such a small part of your day can be. What do you try to convey to readers and clients about their health through your site?
KL: Your body is your greatest asset because it's the vehicle in which you live your life. Without a healthy body, there is no quality of life. I've found that most people avoid working out or eating right because they simply don't know where to start, or are inundated with conflicting information. Fitness doesn't have to be hours in a gym with a complicated training regimen. The Four Percent is meant to deliver approachable and digestible training information to empower readers to make better, more efficient choices in the gym and in the kitchen. A one hour workout is four percent of your day, it would be a shame to not make the most of it.
ASL: You travel a lot. How do you stay healthy while you're on the road?
KL: So much research. Before I go on any business trip, road trip, vacation, etc. I Google workouts, studios, healthy coffee shops, cafes and restaurants. I book my workouts in advance, or check out the hotel's gym online to determine if I should pack my own equipment (jump rope, resistance bands, etc.). I love trying new workouts and meeting new trainers when I travel. I sweat, I learn and take away new methods of instructing. If I know where to go for my workouts, what I can eat after I'm setting myself up for success.
ASL: What's ONE Thing that people can start doing to have a healthier or happier life right now?
KL: Prioritize movement. Get up. Take a walk. Go for a run. Do a set of push ups. Whatever you do, you'll immediately feel better. Once you start to invest in your health it gets easy because you start to feel better. It's an addictive cycle that improves not only your body, but your internal health and your attitude. THAT'S the best part.
Find Kate on Instagram, The Four Percent and at Barry's Bootcamp starting November 19.
Let us know!
Did this post help you get closer to achieving one of your goals?