Your 30-Minute Workout With Just a Jump Rope and a Wall
Heading into this weekend, it's easy to have high hopes for how you'll use your time. Then suddenly, there's traffic and you get stuck in the dry and canned goods aisle at Trader Joe's (arguably, the second best aisle). So, instead of having a three-hour block of time to work out, relax and get ready, you've got 90 minutes before you're supposed to be at dinner.
Am I only describing my weekend? Fine. But sometimes things go crazy at the grocery store and your plan falls apart.
Luckily, if you have a wall, a jump-rope and 30 minutes, you can still get a workout in. Score one for the home team.
Here's your workout:
Do each one of these exercises for 50 seconds, then rest and transition to the next exercise for about 15 seconds. You'll do this full set of exercises twice through. Make sure to warm up for about 5 minutes before you start this workout, try a dynamic warm-up.
Jump rope for one minute
Wall-sit
Burpee, lateral hop over the jump rope
Lunge tap up and over the jump rope (right)
Lunge tap up and over the jump rope (left)
Squat jump in and out of the jump rope
Single leg jump rope (right)
Single legjump rope (left)
Wall plank walks
Single leg glute bridge on the wall (right)
Single leg glute bridge on the wall (left)
Dolphin plank to kick-up the wall
Here are the exercises:
Jump rope: Stay light on your feet and do any variation of jumping rope you'd like. Boxer shuffles and double bounces are welcome.
Wall-sit: Hold on to that jump rope and take a seat, leaning your back against the wall. Keep your knees locked at 90 degrees.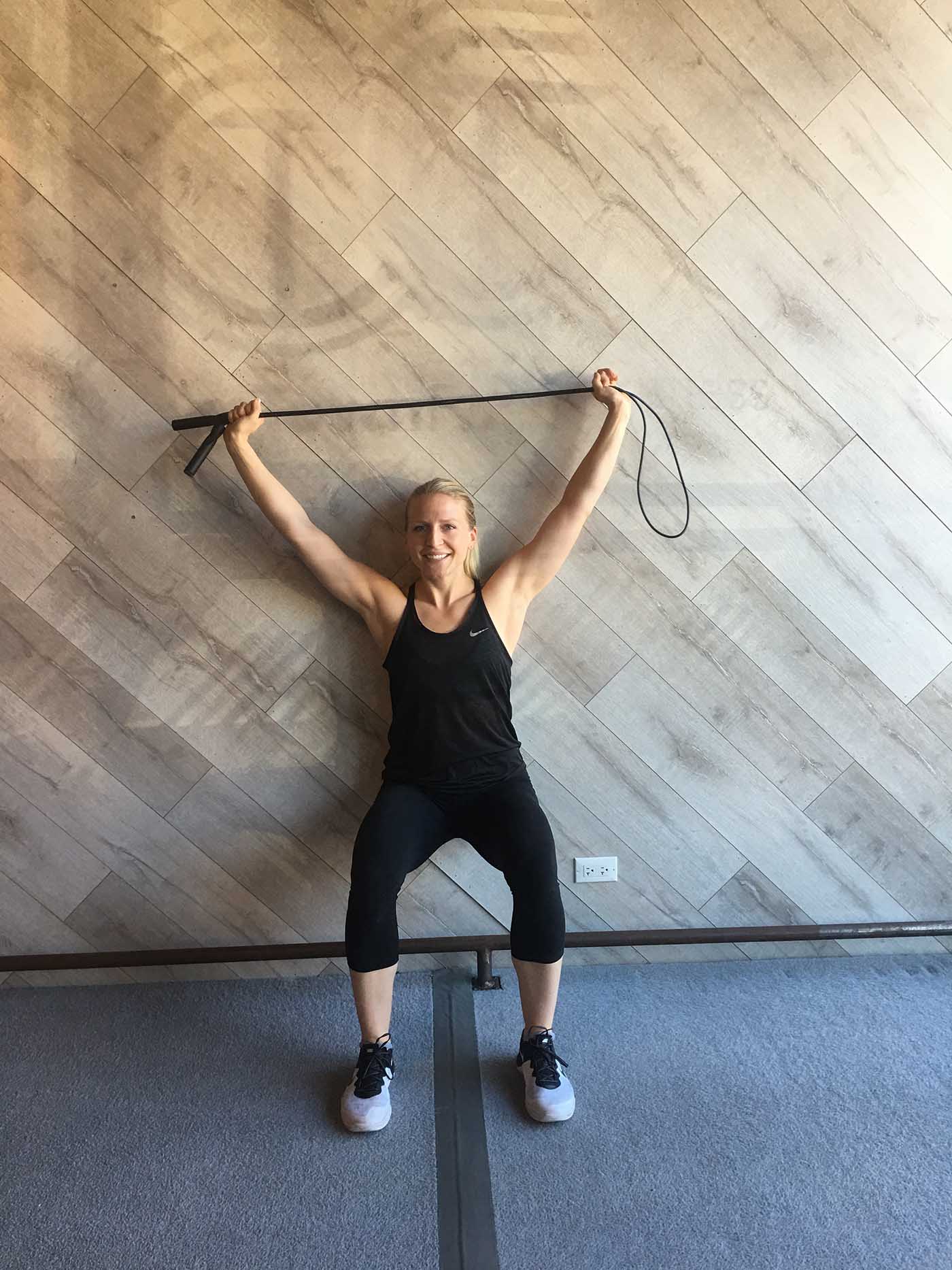 Burpee with a lateral hop over the jump rope: complete a burpee (jump back into a plank, drop to the floor, come back up to a plank, jump your feet forward) on one side of the jump rope and jump to the other side, doing the same thing.
Lunge tap up and over the jump rope (right): Start with your legs in a lunge position, with the jump rope under the mid-line of your body. Take your back leg up and over the jump into a small curtsy lunge position. Stay low for this entire movement.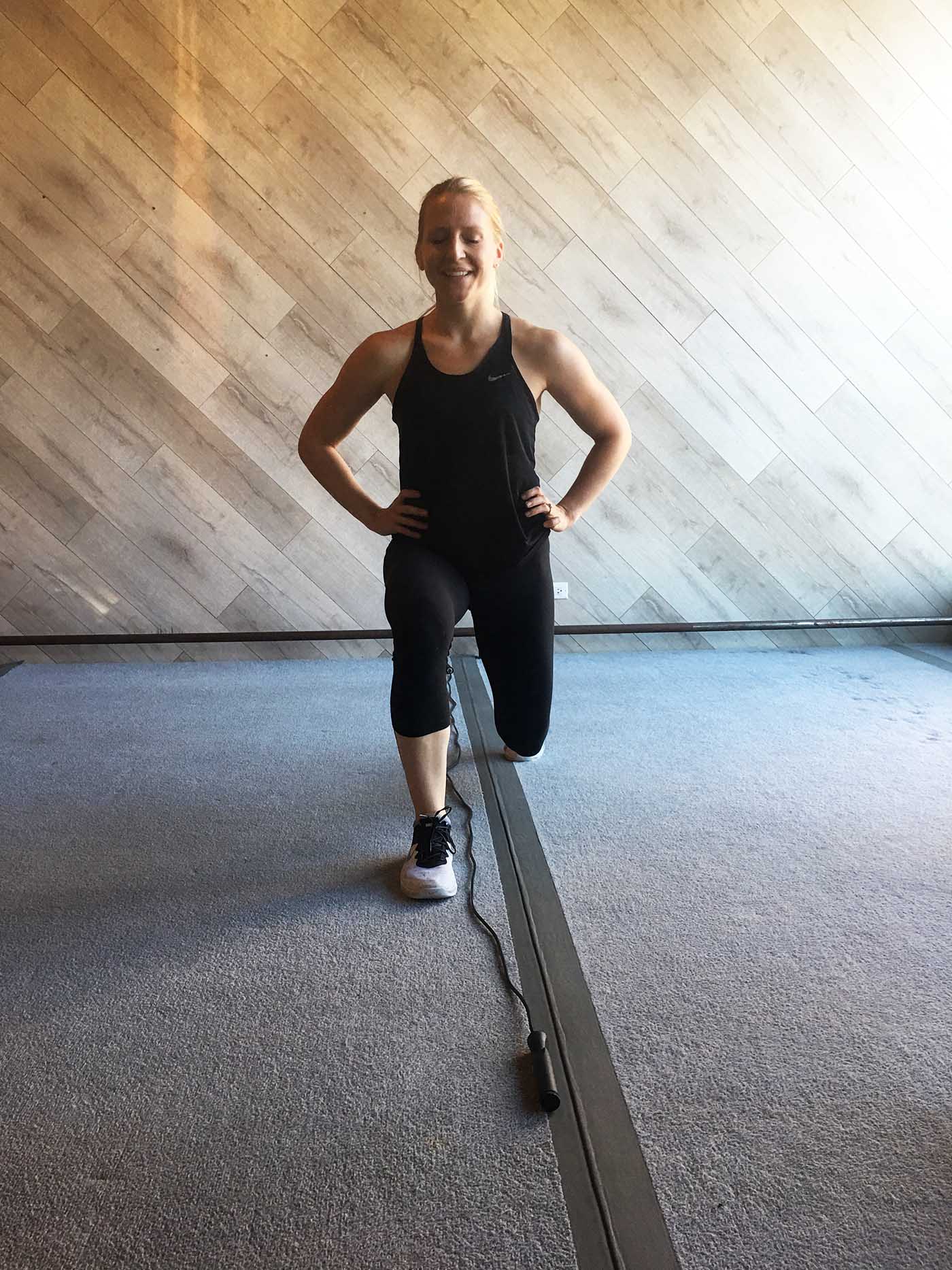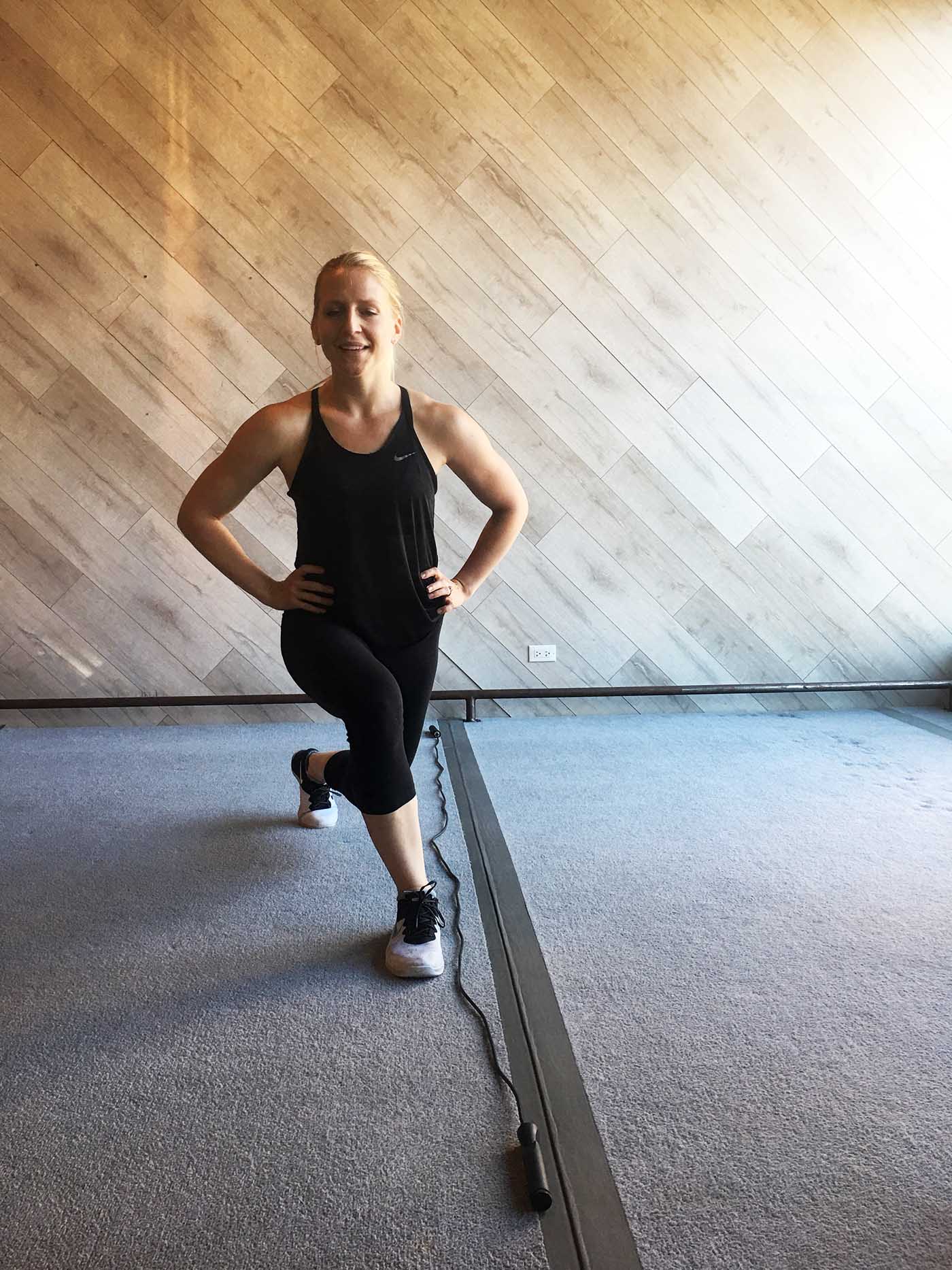 Squat jump in and out of the jump rope: Form a circle with your jump rope. Start in a squat position inside of the circle. Stay low and hop your feet outside of the circle. Bonus: move in a circle as your go through this.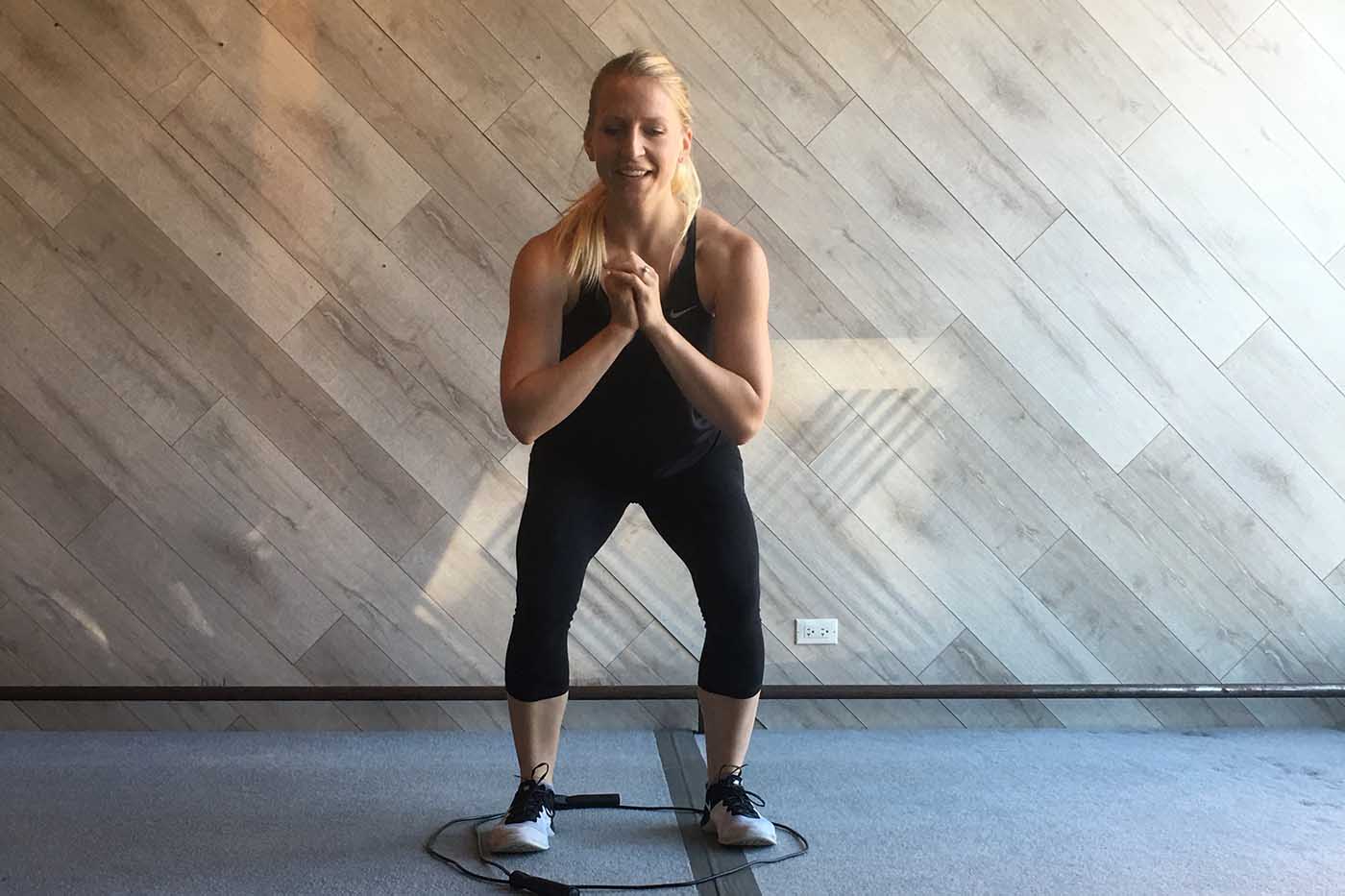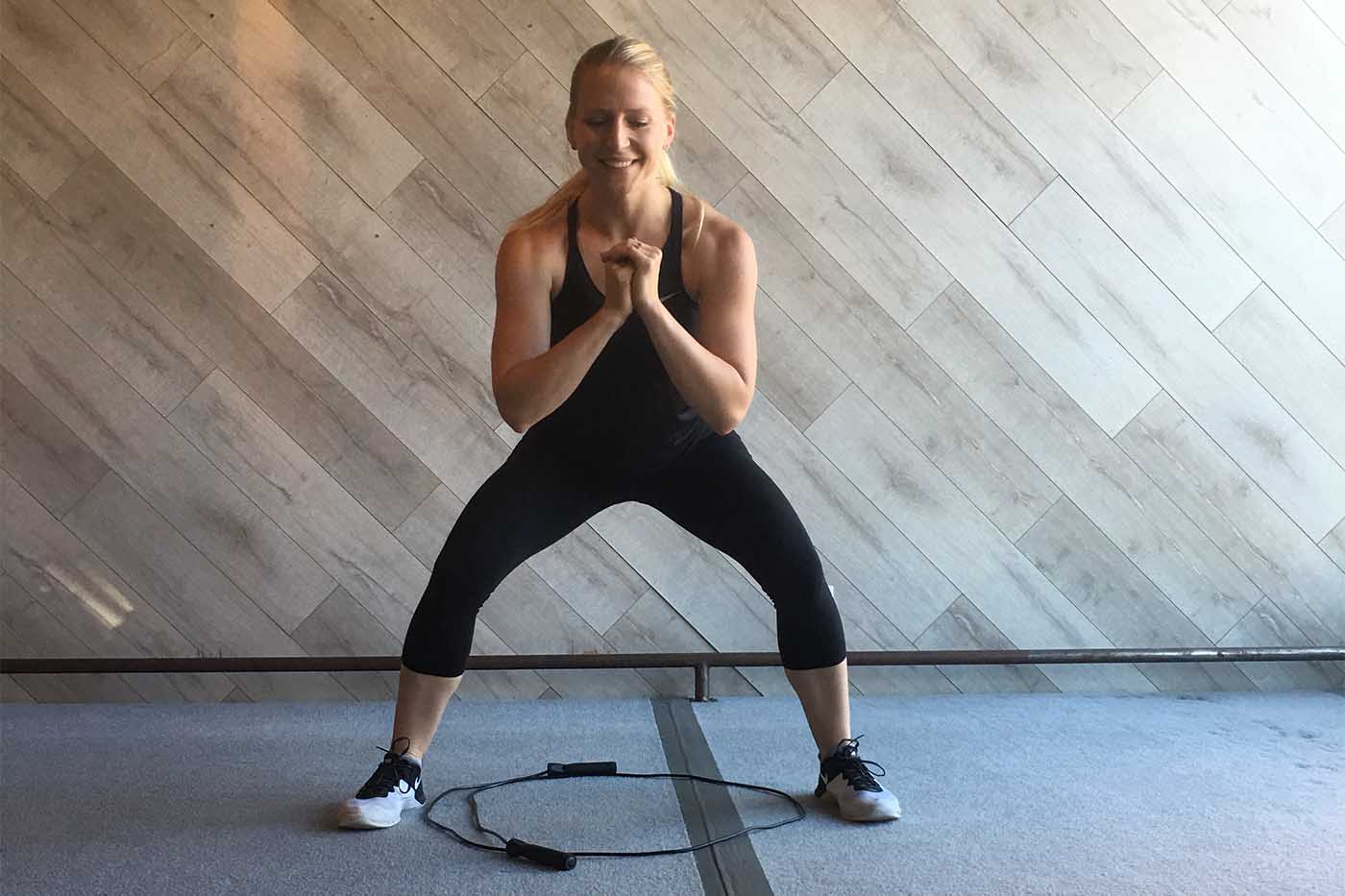 Single leg jump rope: On one leg, jump rope for a minute. This can be tough on your knees, so if you experience discomfort, just put your other foot down and jump, no biggie.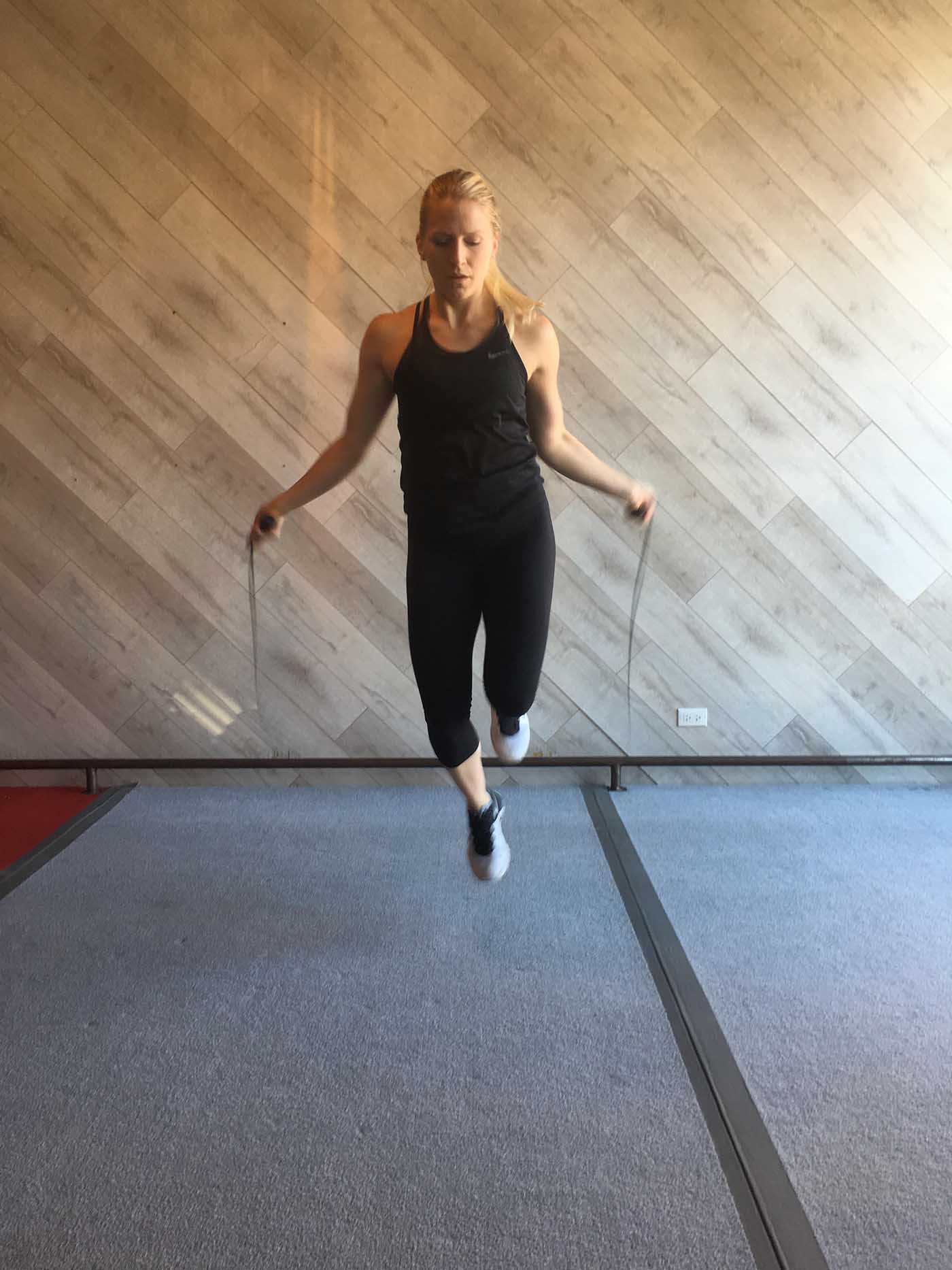 Wall plank walks: In a plank position, start with your toes against the wall. Step one foot firmly onto the wall, up to the same height as your shoulders, then bring the other up to meet it. Return to your starting position and keep going.
Single leg glute bridge on the wall (right): Laying face-up about a foot away from the wall, place one foot against the wall while the other leg is straight in the air. Press firmly into the foot that's against the wall to drive your hips up. Return slowly to your starting position.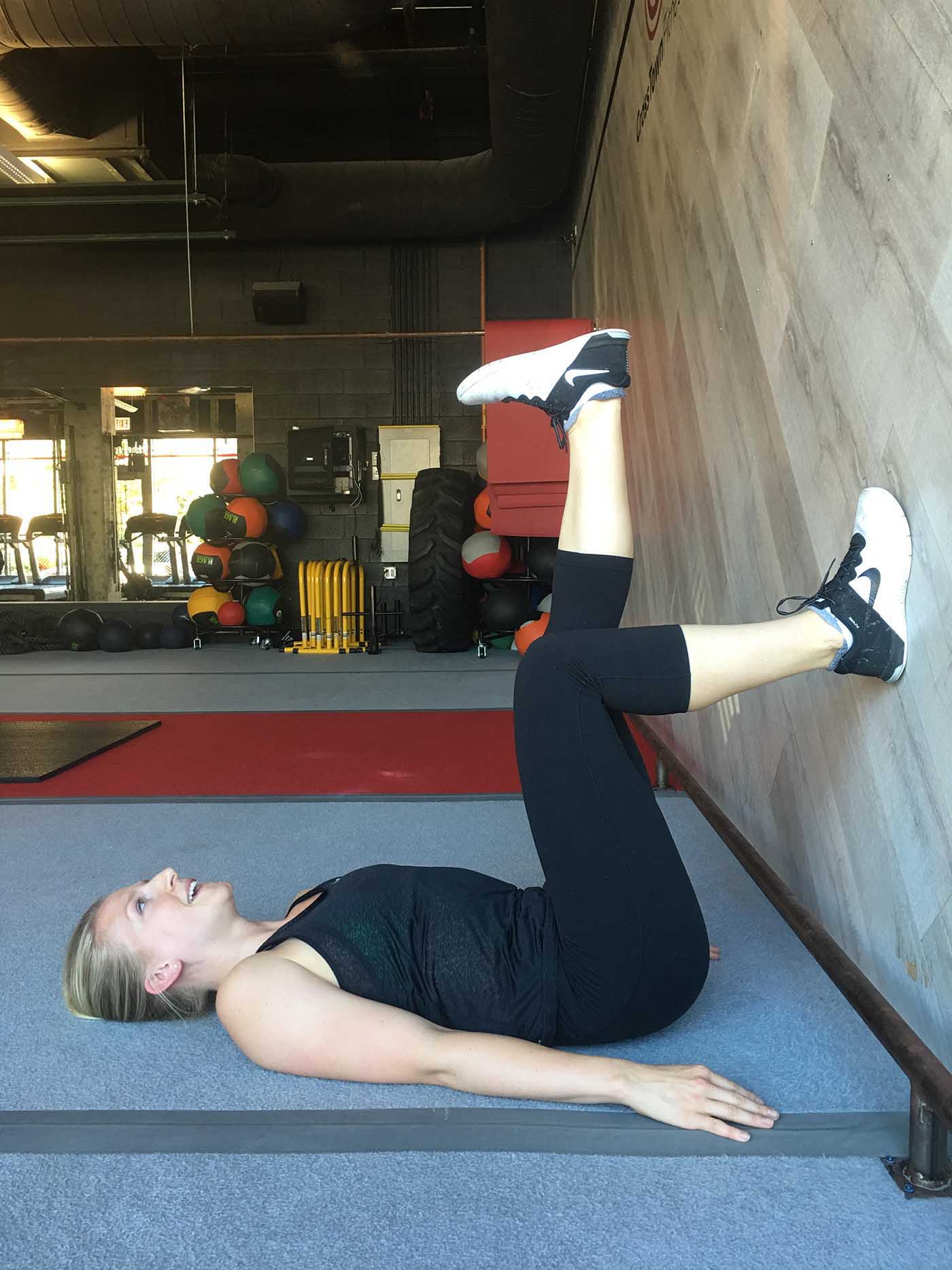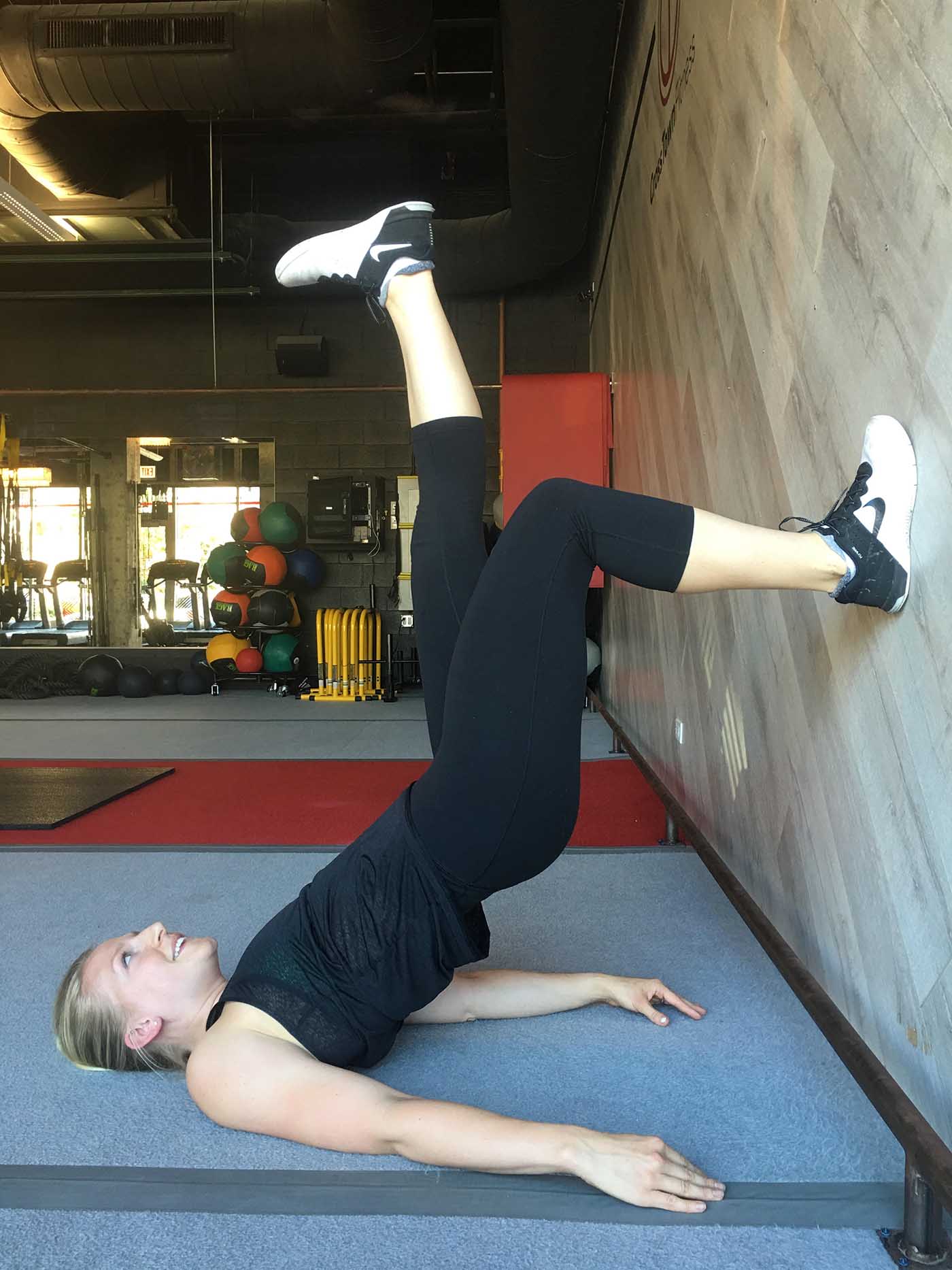 Dolphin to kick-up the wall: With your head between your hands and your elbows on the floor, walk your toes in so you're in a pike position. Kick one foot up and against the wall. Switch your lead-leg halfway through.
(Disclaimer: This workout is not intended for the treatment or prevention of disease, nor is it a replacement for seeking medical treatment or professional nutrition advice. Do not start any nutrition or physical activity program without first consulting your physician.)
Let us know!
Did this post help you get closer to achieving one of your goals?