Playful Ponytails to Give Your Workout Hair a Pop
As an athlete, yoga instructor and girl-on-the-go, ponytails are inevitable. They're quick and easy, and also help cover up the sweat-residue from your morning workout when you need to quickly transition into the rest of your day. However, in keeping up with the athleisure wear trend, we're here to tell you that ponytails don't have to be boring and plain-jane, they can be chic and stylish with just a little bit of effort.
Leave your standard ponytail for early morning sweat sessions, and opt for a more-styled look for fitness-dates with friends, or for taking your sweaty look to the street post-class.
With a little creativity, you can enhance your basic ponytail in just a few simple steps. These are a few of my favorite styles to change up your "do" without a ton of extra effort.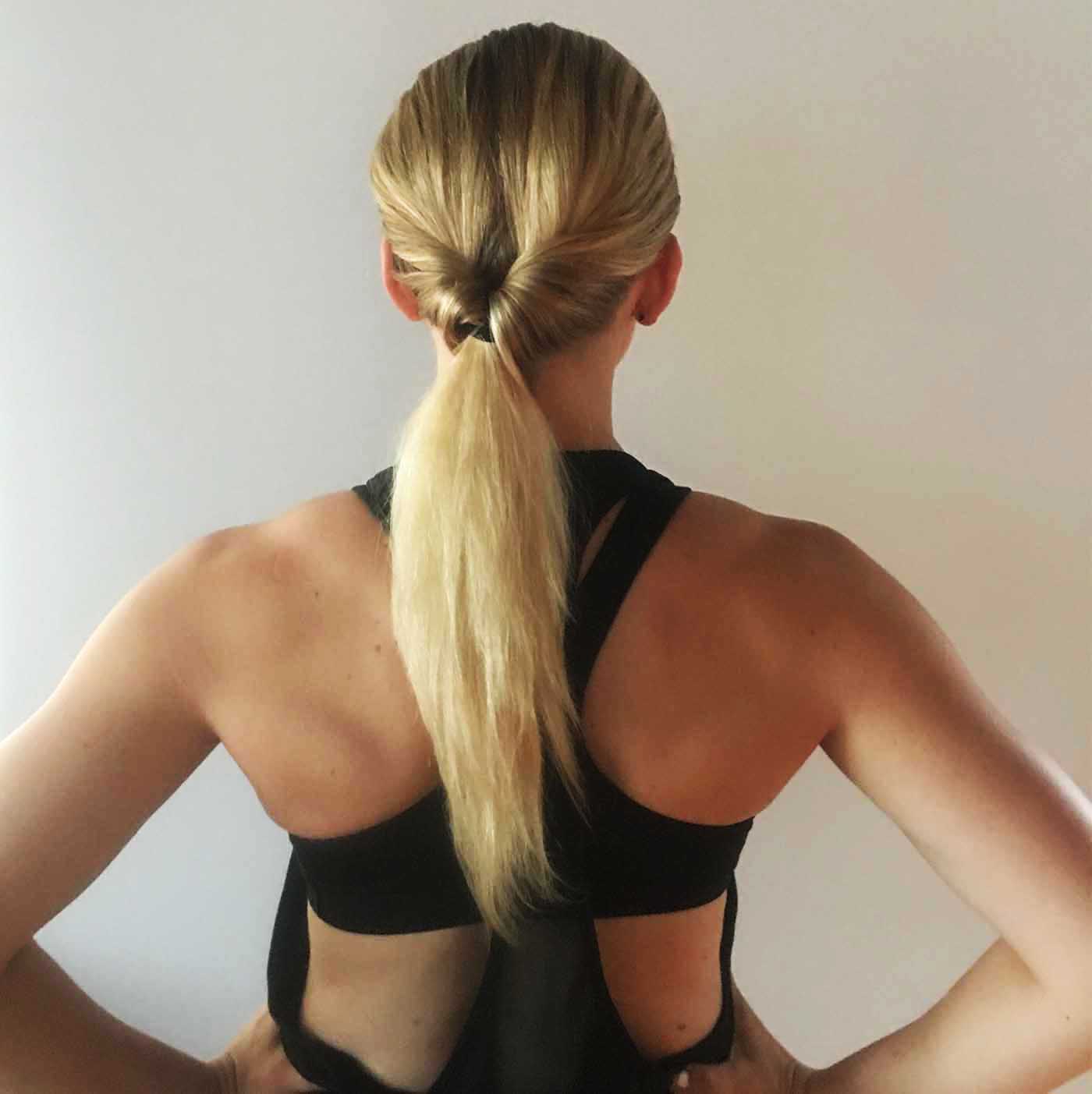 They're back! A big trend in the '90s, we're bringing back the twisted ponytail in a big way – no plastic tool required. Part your hair down the side or middle, and pull your hair into a low ponytail at the nape of your neck. Just above the elastic, split your hair into two, creating space to flip your ponytail through. Voila, a "topsy tail" that looks way fancier than the effort just put in.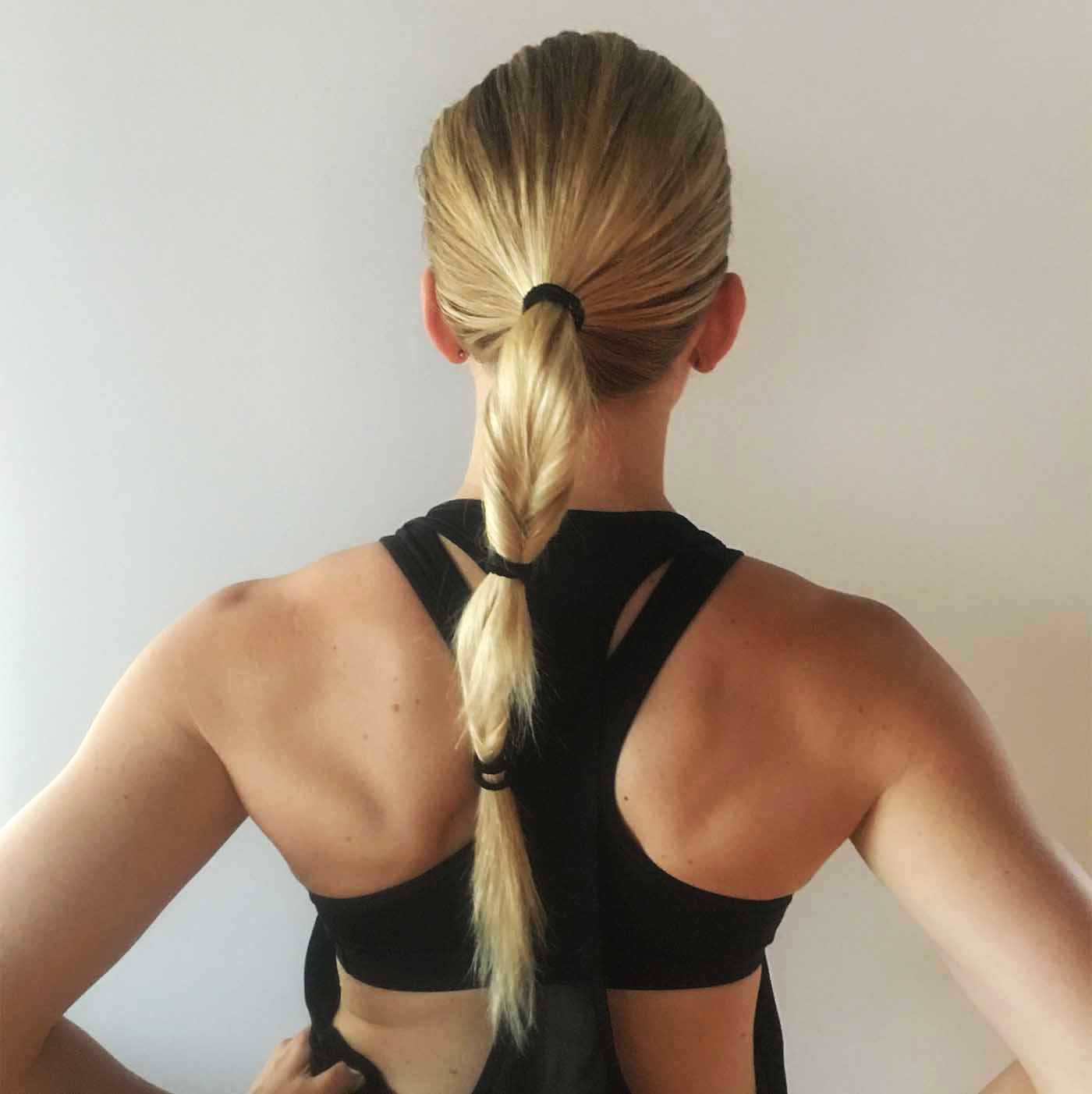 This one is great for messy hair that you can't quite comb through after a workout; it will give your hair texture to create a tousled look. Pull your hair into a ponytail, in the middle of the back of your head. Secure your ponytail halfway down with a tiny hair tie. Create a loop with your ponytail, like the topsy tail (mentioned above). Secure another tiny hair tie at the base of your ponytail and do another topsy tail. Not a ton of effort but a unique style that will make your look more polished.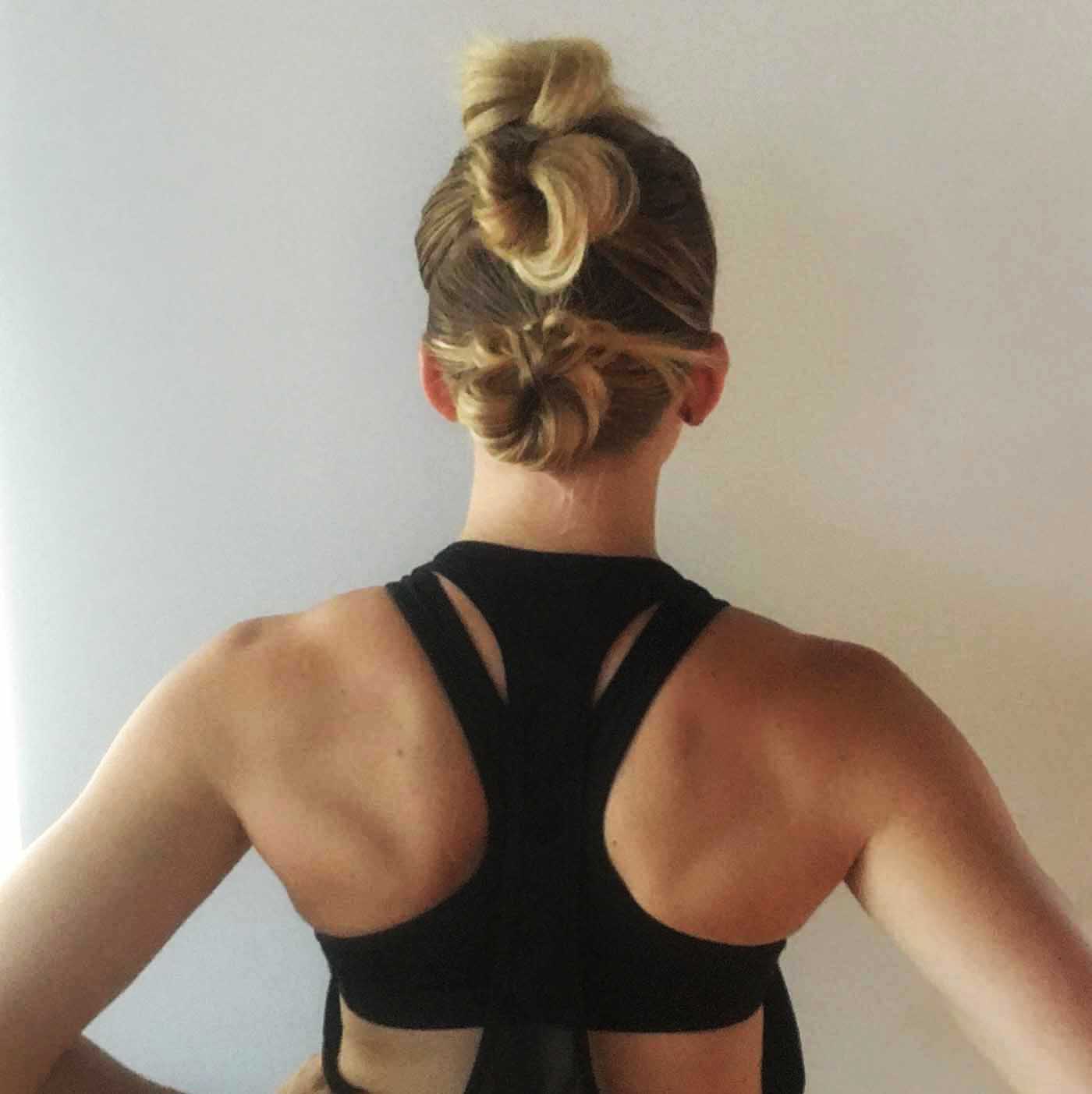 Pull your hair into three evenly sectioned ponytails, horizontally across the nape of your neck. Tease each section to give each ponytail some volume. Now turn each ponytail into a messy bun. That's literally it, and you're guaranteed to get compliments.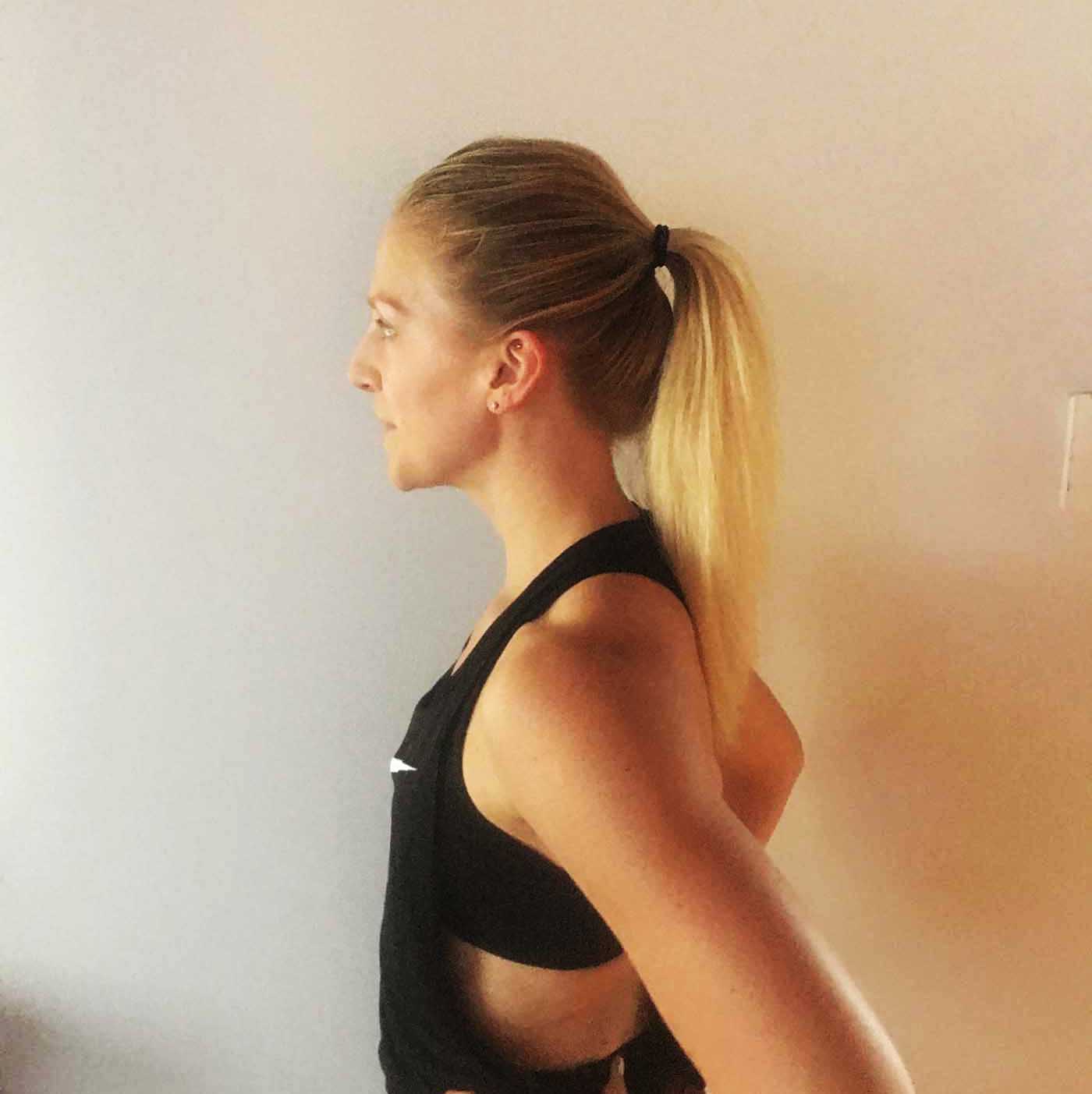 Adding a little bit of volume to the top of your head can make your simple ponytail look very chic. Take the front section of your hair and back comb it to give it some lift. Gather the teased section of hair and pull it back (loosely) securing it with a clip at the crown of your head. Now pull the rest of your hair into a low ponytail.
Each of these styles are super simple and require no time at all. There are literally no excuses for sporting a boring ponytail every day. Opt for a creative "do" to give your post-gym look some sass.
(Editor's note: Kelly sent instructions for all of these ponytails and all were easily recreated – even for the always messy-bunned Jeana)