Fitness Book of the Month Club: To Be a Runner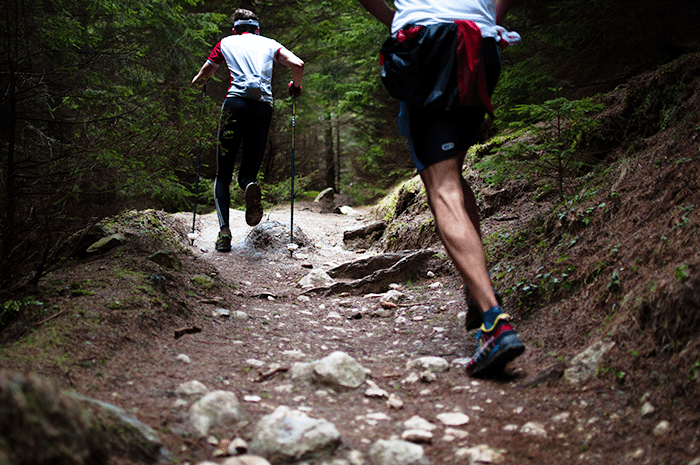 Martin Dugard is a man after my own heart. "The only two things I was passionate about were running and writing," he writes in his 2011 book To Be a Runner. I know exactly what he means — for nearly as long as I can remember, running and writing have been my two favorite pastimes. If I could design a career that combines them, I would. And Martin Dugard has.
Earlier this year, my husband — who doesn't read as much as I do but runs more than me — finished To Be a Runner. He loved it. "You should read it too," he told me. So I picked it up, not expecting it to be the series of short essays that it is. And I was hooked.
Dugard is not only a New York Times bestselling author, but also a lifelong runner and world traveler. He's ventured across the globe to run and research for his books. He's run on London's gloomy streets, completed the Disneyland Marathon and run with the bulls in Pamplona, Spain. He's finished — in last place — the XTERRA Triathlon in Saipan. He's even completed the infamous Tough Guy, a torturous, mud-infested race that takes place on the last Sunday in January in Wolverhampton, England.
But in To Be a Runner, Dugard writes about far more than his running feats, adventures and travels. He's also a high school cross-country coach. "Cross-country is the purest form of endurance competition: no time-outs, no halftime, no substitution," he writes. Throughout the course of the book, he touches on the glories and hardships of being a cross-country runner — stretching, running through the rain, the importance of buying the right pair of shoes and the sharp pain that is taking an ice bath.
But one of the toughest parts of being a cross-country runner is the solitude of it. Sometimes it's necessary to escape for a run and, like Dugard mentions, dissociate from the busyness of life. However, the often-felt sense of seclusion should sometimes be avoided. "The loneliness of the long-distance runner is overrated," he writes. "Like all the best things in life, a great run becomes even more wondrous when shared with someone you love."
Dugard's deeper thoughts echo throughout To Be a Runner. The book — which is organized into nine major sections with titles such as "First Steps," "Perseverance" and "Homestretch" — highlights the weightier topics that accompany running and life itself. One essay discusses the significance of stepping outside your comfort zone. Another is about why, despite their annoyance, injuries can be seen as blessings rather than hindrances. And multiple times, Dugard touches on his own personal motto: Keep pushing … always.
My husband's favorite quote from To Be a Runner is situated smack dab in the middle of the book: "Just the hill and me. Just the challenge and me. Just my fears and me. Bring it on." Like much of the rest of the novel, this quote is applicable both to running and to living the best life you can. Whether you're a lifelong runner or someone who's new to the sport, an avid reader or an occasional one, To Be a Runner isn't a book to miss.