Beast + Balance Curated Yoga and Lifestyle Experience
aSweatLife is always on the pulse of the Chicago fitness scene and for the month of August, it's no different. Beast + Balance is a pop-up yoga and lifestyle experience taking over Chicago's West Loop this August and we'll be there.
Yoga instructor, personal trainer and most importantly founder of Beast + Balance, El Gotlieb, explains it as "a place where the cool kids flow. We'll flow hard, breath deep, and learn some solid sh*t. Rooted in community and convenience, we'll sweat and chill with cool people who are doing cool things, things that matter."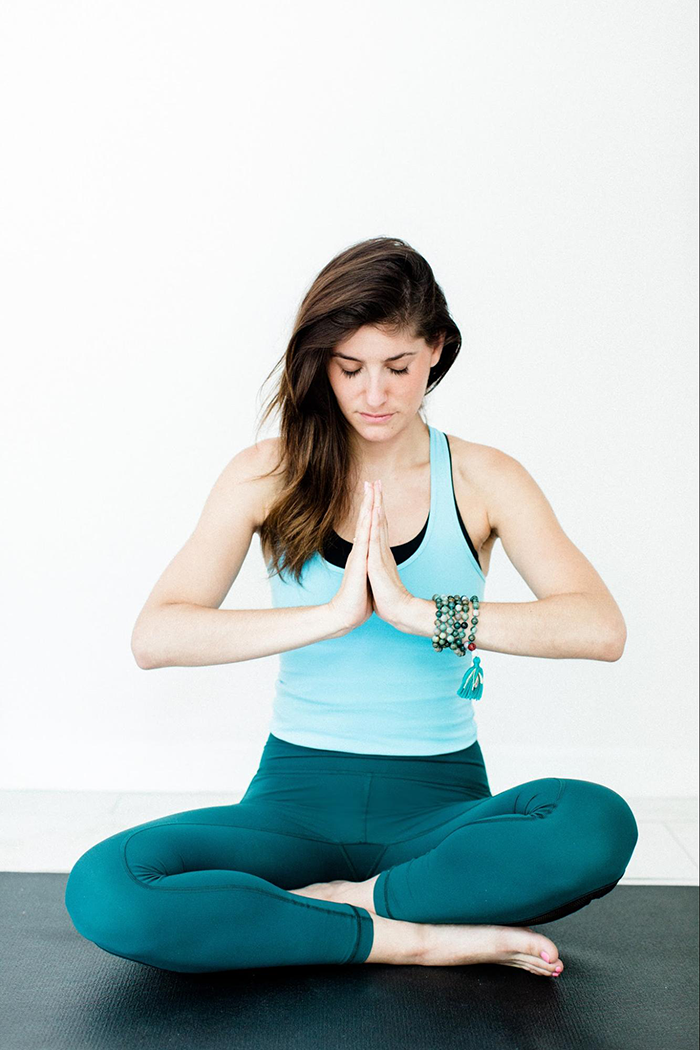 We were immediately intrigued about the weekend pop-up running August 19 – 21 because, well, we want to flow where the cool kids flow. We had the chance to catch up with El to chat about her inspiration for starting Beast + Balance and what to expect when we attend.
But first, we'll give you the dirty details:
Beast + Balance curated yoga and lifestyle experience 
WHO: Anyone looking to flow hard and build community is invited. All yoga levels welcome. Tickets are available for sale at www.beast-balance.com.  
WHAT:  Beast + Balance is a one-stop pop-up shop for yoga, healthy-goods and awesome people. Attend a yoga flow and then connect with local vendors that have been exclusively curated from around Chicago to help you live your best life. Come to move and be moved by some of Chicago's top thought leaders in health, wellness, fitness, music and fashion.
WHERE: 1837 West Fulton Street in Chicago's West Loop
WHEN: The pop-up runs August 19th – 21st with a variety of yoga classes and workshops taking place over the three day weekend.

El's inspiration for Beast + Balance
Honesty, vulnerability and humor inspire her, which is the foundation for why she even dreamt up the concept of Beast + Balance. She personally has been looking for a place where she can be both strong and vulnerable, a teacher and a student, all while having a dope time. She recognized that Chicago has a tremendous community of yoga teachers and studios. Beast + Balance was ultimately developed by a collaboration of these teachers, studios and – most importantly – the yogis within them.
El said, "Everyday I see the same students at the same place, but we would never connect as individuals. I would admire their practice but never ask questions on how they came to their mat, the tricks to the chin stand or their lives beyond class. There is an interesting paradox in yoga where you're practicing within a crowded room yet confined to the corners of your mat."
Beast + Balance was born from a desire to disrupt the notion that yoga is solely an internal journey – yes, in part this is very true – but, an ancient practice in a modern world requires adaptation. Beast + Balance is rooted in yoga, community and building connections on and off the mat.
What to expect
Experience the power that exists in using muscles to find meditation. Flow hard in a heated space for 60 minutes, linking breath to movement as you hit a high plank, drop it like a squat, crunch a six-pack and stay for a well deserved savasana. You'll dig in, get it done and impress yourself by working harder than you ever knew you could.
Post class you'll un-wind with seminars, interactions with local businesses, happy hour and more. Beast + Balance is rooted in cool people doing cool things that matter, and sharing that with everyone. Partners include Aloha Poke, RXBAR, Bow Truss Roasters, Rhine Hall and more!
Over the three-day weekend, all levels of yogis + athletes are welcome to first meet on the mat, flow hard for 60 minutes with a sequence personally developed by El, then balance out by experiencing the dope offerings of the "tribe."