#Sweatworking Hops on the Megaformer and Takes a Run at Chi50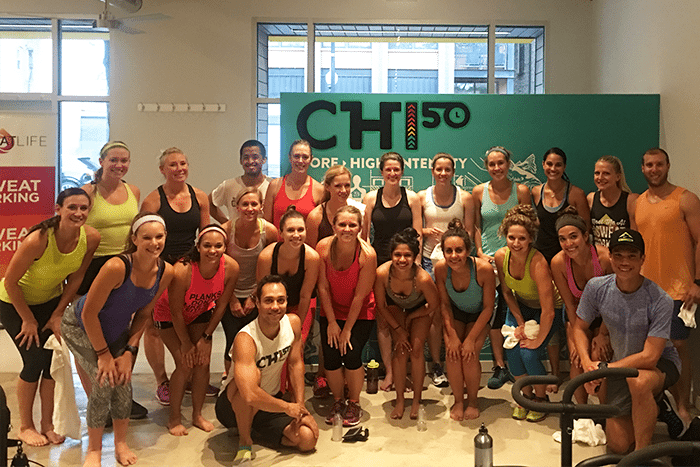 Every month, #Sweatworking rolls around a few times, allowing us to rope you in to try new things and meet new people. In July, we filled the schedule with opportunities to sweat together and we've had a lot of fun trying combos of some of our favorite activities. July 21 was no exception.
The second we stepped into the studio at Chi50, we knew there was something special about it – the community, the challenging workout, the heart-eye-emoji inducing owner Cheri – we needed to take you there.
We partnered with Chi50 and Dave Coligado, NRC coach and one of Cheri's many friends (you'll want to be friends with her too, once you meet her) to create a two-part event. One part on the Megaformers – the machine the Lagree method (a unique method that is similar to Pilates) uses – the other part a run on the 606.
Because July 21 was one of the hottest days of the year and the air was actually just soup, our run on the 606 became more of a bodyweight workout next to the 606. But #Sweatworking attendees are adaptable.
So we split into groups – one half joining Dave outside and the other half staying inside to experience the Megaformer.
On the Megaformer, air conditioning on-blast, Glenn burned out the muscle groups – one side of the body at a time, using different combinations of the machine's springs to increase the difficulty. We lunged a million ways, each different enough from the others.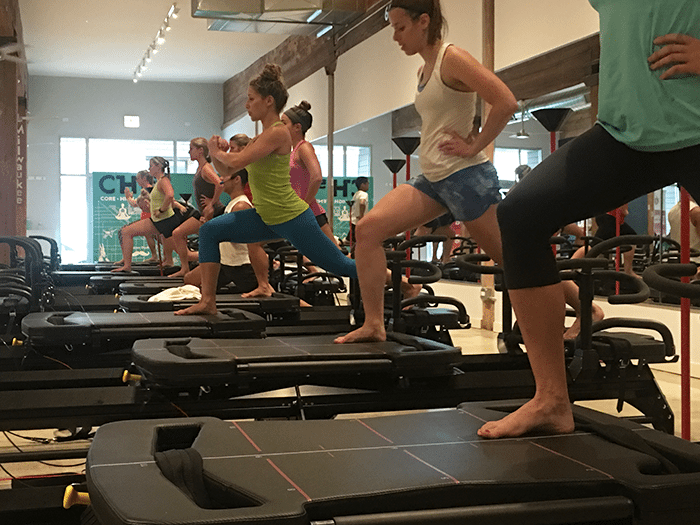 We planked a number of ways, but the fun thing is that even when you're sitting still in a plank on the Megaformer, you're still fighting that big, beautiful torture machine and trying to keep it still.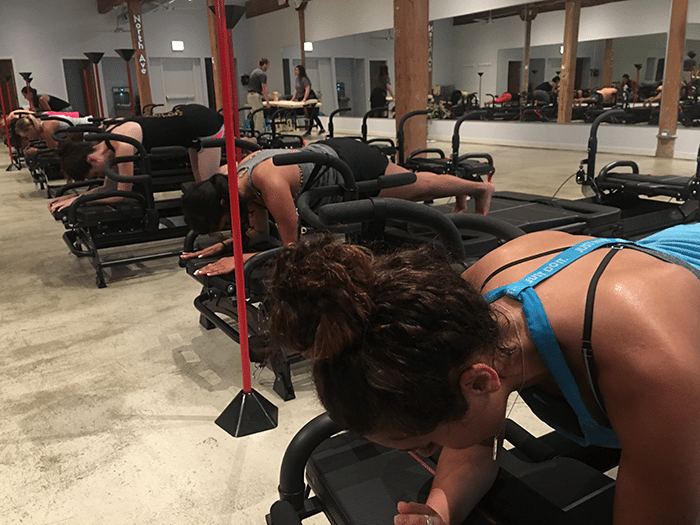 We also did something called "the mermaid," which is a no-mercy oblique exercise. Looks so pretty – feels like fire.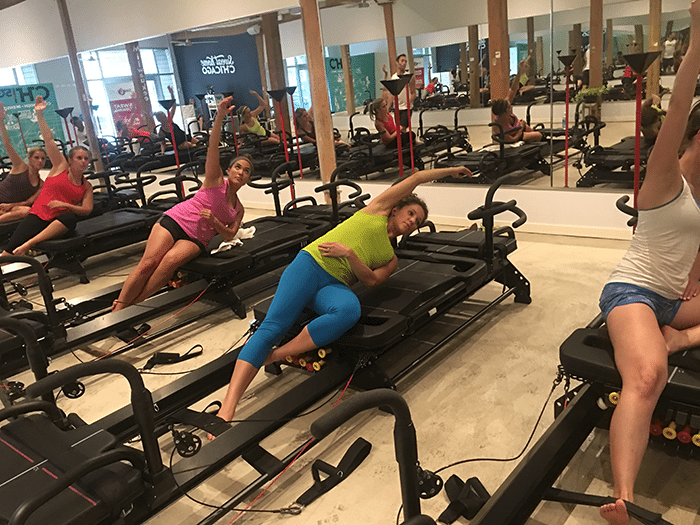 Outside, while Coach Dave promised to take it easy on the group, I'm not sure he actually did. He came equipped with props. An agility ladder that he used both for warm-up drills and sprint drills later.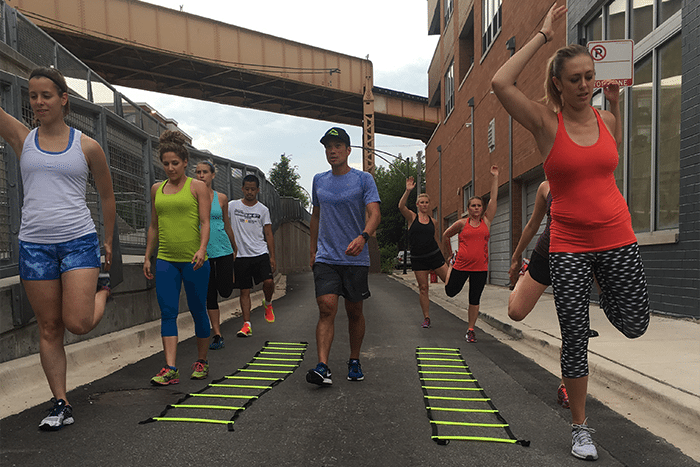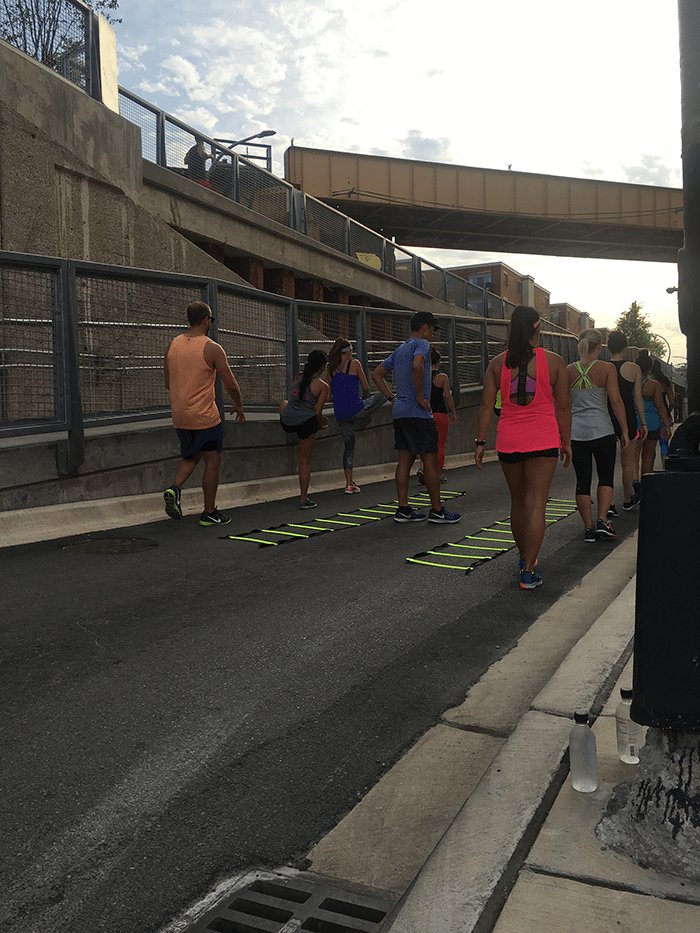 From the cooler inside, Dave also grabbed some Essentia Water Bottles, which he used for the exercise he called, "bottle taps."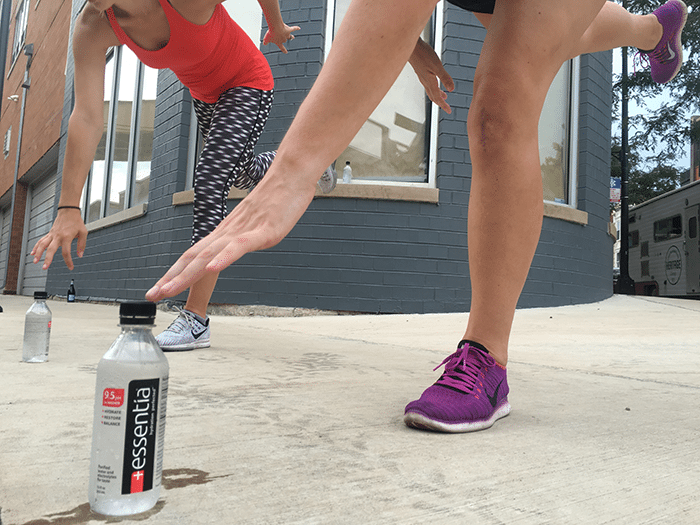 To start a circuit, Dave had the athletes on the agility ladder doing quick-feet-to-sprint drills. Tapping both feet in each section of the agility ladder as quickly as they could, athletes broke into a sprint at the end of the ladder.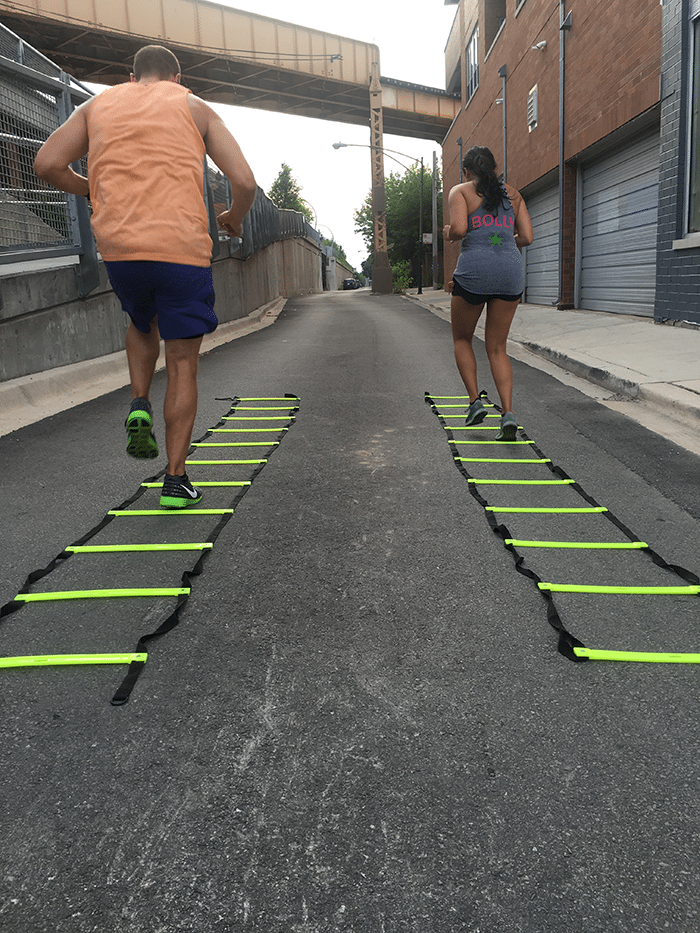 Everyone else worked in groups doing squats, bottle taps (basically a single-legged deadlift), lunge jumps and hill-sprints up the ramp onto the 606.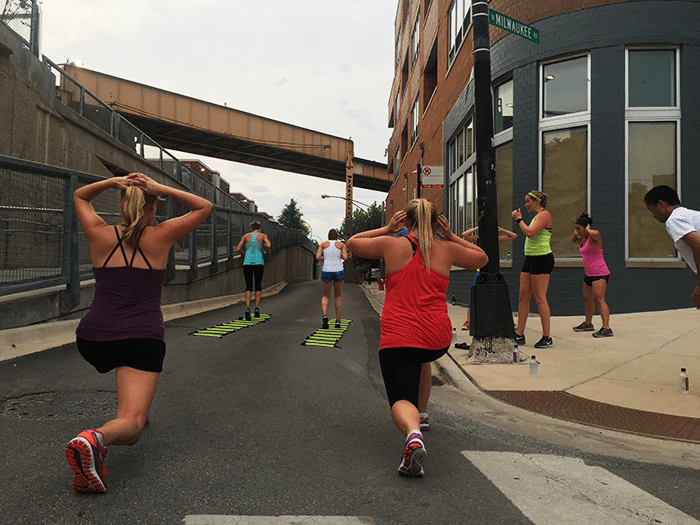 This did not look easy.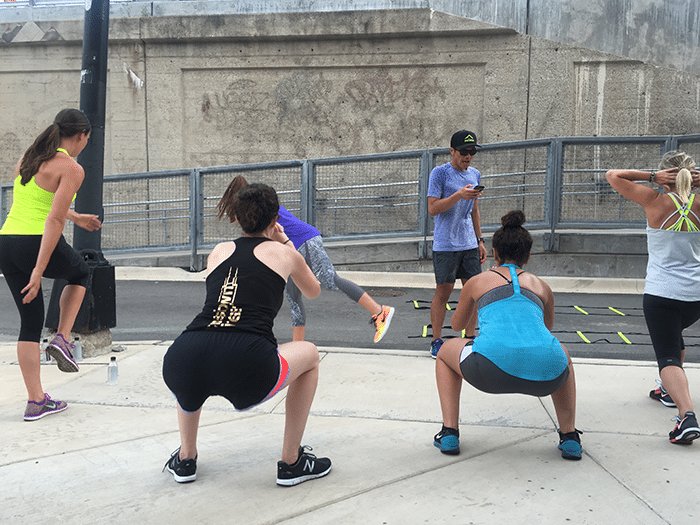 Our #Sweatworking attendees got to jog back from the top of the ramp, and you could see them relish that downhill trot.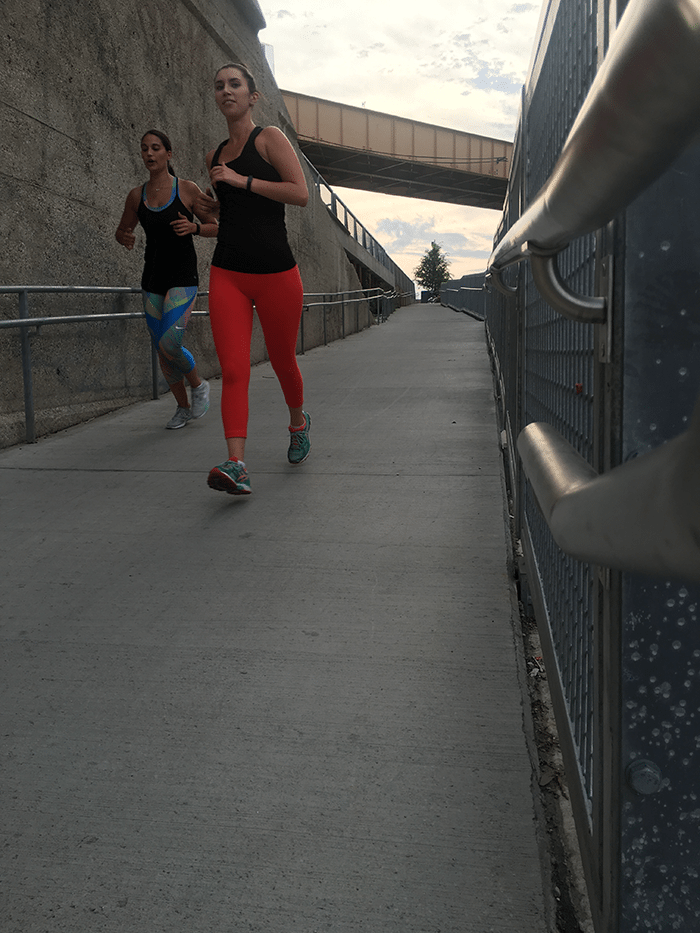 After both groups got a taste of both workouts, we met in Chi50 for some goodies from My Fit Foods, Luna, Skinny Pop, Mamma Chia, Essentia Water, Vita Coco and Bai. We talked about all of the fun we had over ice-cold Social Enjoyments – a sake-based, clean beverage – and Omission Beer – a gluten-free version of your favorite IPA, Pale Ale or Lager. We also had Delos in the house, doling out complimentary mini-therapies, digging into muscles to help attendees manage pain.