Plan for Free Fitness Across Chicago This Weekend
In Chicago, we summer hard. For some, that can mean a summer spent grabbing your friends, a bottle of rose and planting roots at your favorite rooftop bar. For others, that can mean forging a plan to take part in every food-focused street festival across the city.
Fortunately, in Chicago, some big brands are thinking about your health during the warmer months and are creating workouts that you can enjoy for free. Lucky us!
Here's what you can expect this weekend from FitBit, LEGO in a partnership with CorePower Yoga and Nike.
Saturday at 9 am: Fitbit Local Workout in Grant Park
Fitbit is calling all of Chicago to join its Chicago ambassadors Jenny Finkel and Jeremy Walton for a bootcamp and yoga session. You'll get in a morning sweat that's one-part bootcamp with Jeremy and one-part yoga flow with Jenny.
Fitbit is planning a big summer with these ambassadors, with events planned through September. View the whole schedule here. Grab your complimentary spot at this weekend's workout here.
Can't make it to the workout Saturday? You can experience a workout with Jenny and Jeremy Thursday July 14 at 7:30 pm Live on aSweatLife's Facebook page.
Saturday at 1, 1:30, 2 and 2:30 pm: LEGO-inspired yoga at the Museum of Science and Industry
At the Museum of Science and Industry, LEGO and CorePower Yoga partnered to create a family-friendly yoga flow this weekend. The poses will take on LEGO-themed names.
Instead of table top, you can call this "brick pose."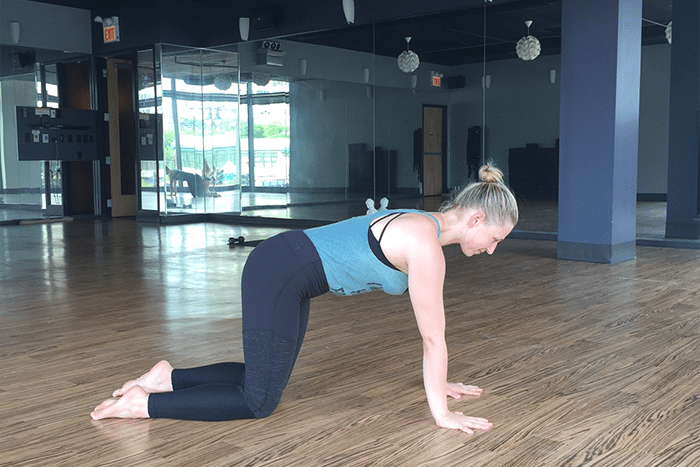 Instead of down dog, this pose will be called "slope."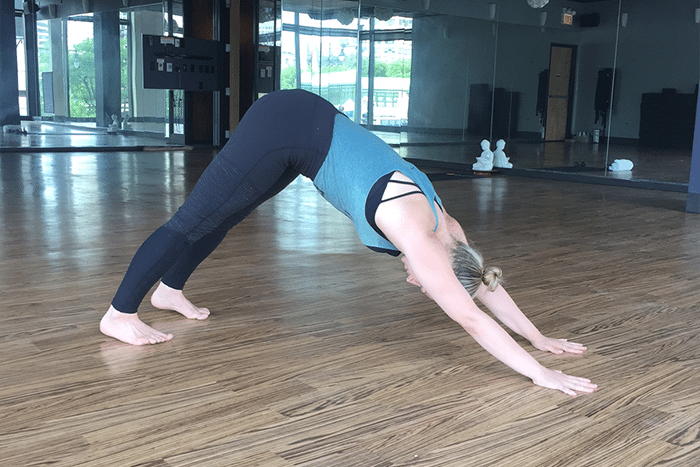 The instructors will guide the students through a flow, building poses from the ground-up to represent a strong, solid foundation.
"CorePower Yoga is inspired by the LEGO exhibit and thrilled to connect the creativity of building with how you move in yoga! Our class will focus on building yoga postures from a solid foundation like "brick" pose to balancing poses for a complete physical experience. We'll challenge participants to think of creative ways to move their bodies," Elizabeth Hinker, Area Leader CorePower Yoga Chicago said.
Sunday, 2 pm: sign up to try the all-new Nike Training Club classes
Nike Training Club recently relaunched it's NTC app and it is pretty amazing. I'm not just saying that because I'm a Nike Training Club Trainer – the app's focus on mobility, strength and endurance will have you training like the athlete you are.
Good news. The live classes in Chicago relaunched to have the same focus as the app. Sundays at 2 pm go to nike.com/Chicago, grab your spots in classes, which run Monday through Thursday at 6:30 pm. Check out Mobility, Strength and Endurance. All of the pieces fit together to create a balanced athlete.