Book of the month club: Motivating the Middle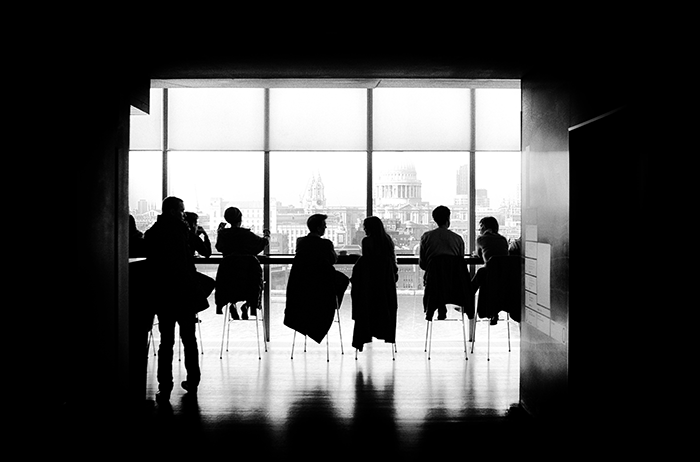 Halfway through my sophomore year of college, I was elected to a leadership role I feared: president of my sorority. I loved my sorority and my sisters were my best friends at the University of Iowa, but I didn't consider myself fit to be their president. I was their friend, not their leader. I could laugh and joke with them, but I couldn't order them around. I could suggest ideas, but I couldn't give directions.
What awaited me was, in my opinion, the vast unknown. I was filled with dread not only because I didn't think I could do it, but also because I didn't know what to expect. Sure, I'd held minor leadership roles, but being the president of my sorority? And providing guidance to my friend group? Uh-uh.
During the spring semester, the presidents of all Iowa's fraternities and sororities were required to take a class together. We learned not only about the history of Greek Life, but also essential leadership skills. Together, we discussed our accomplishments and challenges, wrote papers and completed myriad readings, but the one that stuck with me the most was a book called Motivating the Middle.
Written by T.J. Sullivan, the short book is primarily geared toward college student organization leaders, but is applicable to leaders of any organization, be it a company or an after work softball league. In Motivating the Middle, Sullivan — a renowned college leadership speaker — discusses how every college student organization is made up of thirds. There's the top third (or the "student leaders"), the bottom third (or the members who "are the least likely to care") and the middle third. According to Sullivan, it is this third that's the most important.
These members don't have quite the amount of inspiration as top third members, but they care more than the bottom thirders. Chances are they don't lead, but they don't dodge all their responsibilities. Describing them often involves the word "but." For example, "She loves her club, but …" or "He gets his work done, but …" Rather than putting all your energy into amping up the commitment of the bottom third members, Sullivan (perhaps unsurprisingly, given the book's title) suggests motivating the middle third.
How can you do this? Remember that the same things that motivate top third members don't necessarily motivate middle third members. Instead, "[y]ou have to motivate them in ways that match their needs and their roles in the group's hierarchy," Sullivan writes. He gives a variety of examples on how to do so, including:
Asking for their input or opinion

Thanking them for their work

Offering your help or assistance
Using tools like these are essential to bringing the middle third members to the top third. Whether you're leading a company, a small work group, or just an extracurricular club, consider picking up Sullivan's book and learning why it's crucial to "[s]tart with the middle."