Healthy Birthday Parties: aSweatLife Style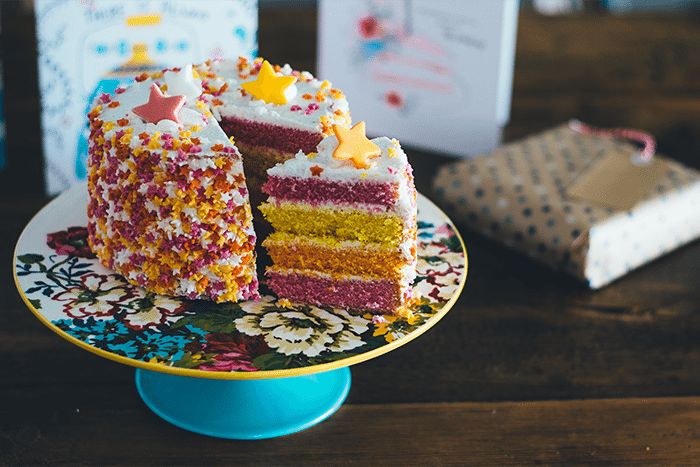 We're firm believers that there is no better way to usher in a new year of life than working up a good sweat. Call us cornballs, but birthdays remind us that our healthy bodies are a gift – and who doesn't like gifts? Our favorite way to celebrate each year is to get in a killer workout – it's not only a (calorie) blast, it's the perfect complement to cupcakes and champagne.
Stuck on how to rack up the reps before you blow out the candles? We've got you covered.
What's your age again?
You're [insert fabulous new age here] now! Take that number and use it for your rep count for the day. Whether that includes burpees, push-ups or kettlebell swings – you're in for 29 of each. And repeat – just don't repeat it next year when you're 29 again. Whatever activities you choose, bring friends along for the ride to join in on the fun.
Friends + Fitness:
It's your day and you call the shots. Gather your girlfriends to take in a group fitness class together – barre, yoga, and HIIT are all great options. Some gyms offer a free birthday class if you're on their mailing lists – be sure to ask your studio if you qualify. Your birthday is the perfect opportunity to to introduce your pals to your go-to gym. Flywheel, CorePower Yoga, and Orange Theory are a few of our favorites that offer your first class free of charge.
Try Something New:
Make it your birthday resolution to try something new, maybe even something that scares you. If you're a warm weather baby, try your hand (and legs) at stand up paddle boarding. SUP companies like ChicagoSUP and Key Bridge Boathouse (Washington, DC) offer rentals, tours and even yoga classes. Born in the colder months? If you can't be on the water, fake it with a rowing class at Go Row (Chicago) or take to the air with aerial yoga at Spark Yoga (Arlington, VA) or Air Aerial Fitness (Chicago).
Hidden Workout:
You don't have to be in a gym to burn calories. Plan a fun activity that keeps you moving without feeling like a workout. Dancing is one of our first choices to get our hearts pumping. From hip hop to tango to good old-fashioned ballroom dancing, you're working out without even realizing you're exercising. If spending time outside is more your style, active adventures for your group could include hiking, kayaking or grabbing a few bicycles to cruise around the city.
We hope you have a very happy – and sweaty – birthday. Don't forget to make a wish.