Get to Know Chicago Trainer Robert Dannenberg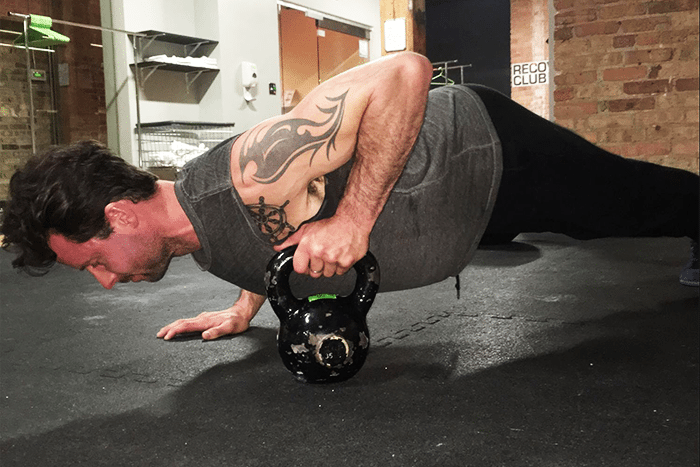 If you've taken one of Robert Dannenberg's classes at ENRGi Fitness in River North or at POW Kickboxing in the West Loop, you know how killer they are, and you know that the man truly knows what he's talking about. There's a reason why instructors seek Robert out for advice; he's there to answer any fitness question you have, he's got pro tips on how to increase efficiency with an exercise, and always offers up interesting formats and progressions for group fitness classes. And if you've taken class from Robert, you'd also probably agree with me in saying he is one of the coolest instructors to get to know.
When I met Robert for coffee to chat about all things fitness on a Sunday afternoon, he was wearing Converses and a leather jacket. He has the cool factor on lockdown.
He shared his journey to fitness with me, humbly leaving out the fact that he was on the 1995 USA National Tae Kwon Do Team and the 2001 Oxford Boxing Champion. Nonetheless, everything he shared was just as admirable to hear.
MU: What is your fitness background? What's your journey to the fitness career you have today?
RD: I got into Tae Kwon Do as a kid. My coaches really encouraged and pushed me, and I was a competitive martial artist until I was 20. And I started boxing when I was 15. That introduced me to a disciplined lifestyle, and [the idea] that you get out what you put into things. I have an older brother who got into weight training just as I was getting into competitive martial arts, so I learned from him. I learned that when I supplemented martial arts with more stretching and strength training, I could see the added benefits. All those areas [of fitness] have stuck with me.
My original career track was to go into academia, to get a doctorate in philosophy. I've always been very interested in knowing things very thoroughly, so when I came into fitness full-time I wanted to know it well. There is so much information available, and I enjoy seeking it out. If you're going to teach an overhead squat you need to understand how the body can do that. You need to know anatomy, all of the musculoskeletal system, etc. Also, you don't teach anything that you can't do yourself. So it's very important to me to practice a lot. If I know the subtleness of it, it helps me teach [more effectively].
MU: So in part, at least, your fitness routine reflects the types of workouts you give. What does your regular workout regimen look like?
RD: Before I put anyone through any session (private or group), I'll do the workout myself. I used to have a much larger boxing roster of people I trained so I was boxing a lot, but now I'm doing more strength and bodyweight. I do Ashtanga yoga every day, but I don't look at that as exercise. It's the centerpiece of my day-to-day life.
My mornings (six days a week) I wake up and do the Primary Series. Then later I might work out with more bodyweight exercises like push-ups and pull-ups versus heavy weights. I deliberately stopped weight training in November because it was effecting my practice. It's great to find the balance of things, to dip your feet into both camps. But it's always a struggle. I used to snatch a lot of weight, and I can't do it anymore. And I could care less because for me, that's the right balance. But you do have to stay fit in the fitness world [in order to teach] so I work on both yoga and strength training.
MU: How would you describe your coaching style?
RD: I want to find out what someone wants out of their training sessions. Depending on what they want, it will determine how firm I am with a client. If a boxer wants to compete, it's going to be a strict routine; if someone wants to have a good time and get in shape, I pick up on that immediately. If someone wants to compete, I take it as my responsibility to make sure they're as prepared as they can be. They're either going to find weaknesses when they're in the ring and getting hit, or they're going to find them when I'm yelling at them during the hour we have together, and I'd rather it be the latter.
MU: What's the best fitness advice you've ever heard?
RD: Listen to your body, as cliche as that may sound. If you're doing something and it's not feeling right, back off. Tomorrow's a new day and you might get it tomorrow. And if you don't, you might hurt yourself and be out for a long time. One of my yoga teachers says he wants to be able to do a backbend when he's 80, and that has stuck with me. You have to honor how you feel. And there's nothing wrong with going 60 percent at times.
MU: You're very holistic in the way you approach fitness. It seems like you do a little of everything. What would be your advice to someone who doesn't have the time to do many different kinds of exercises in their daily routine? What do you pick when you're in a pinch?
RD: I recommend yoga. I've experienced the most benefits from that. Ideally, less injuries happen when yoga is incorporated. And it's the most holistic wellness practice with a mind-body connection.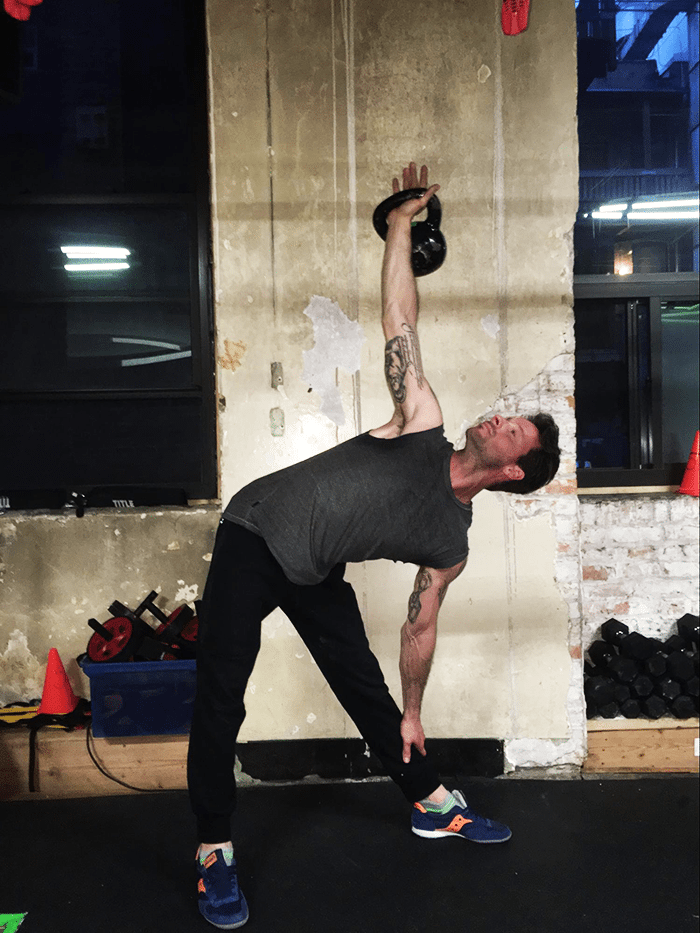 MU: I've effectively nicknamed you The Teacher of Teachers, because people come to you to get better. What's the environment like at POW and ENRGi where you currently teach? Do you get that vibe?
RD: What's nice about having teachers come to my classes, is that it builds a healthy environment of working hard. It's a pleasure to work with teams now that all just want to share knowledge and learn from each other. I've worked with people who have such big egos, but it's nice to just support each other.