Get Dirty with Your Girlfriends at Mudderella in Chicago June 4
(Disclaimer: This post was sponsored by Mudderella. Although this post is sponsored, all opinions are my own.)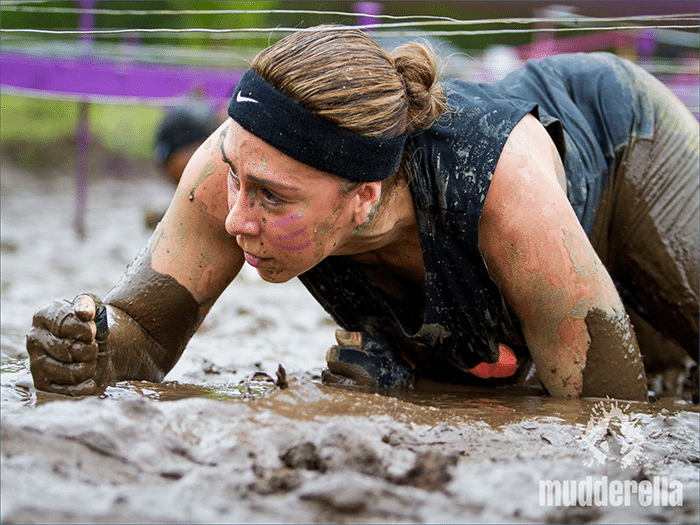 Mud runs and obstacle courses are popping up all over the country, offering athletes ways to show how tough, fast and strong they are. Some races are timed and it's every man or woman for him or herself and some races foster more of a team spirit.
But one mud race, coming to Chicago June 4, offers something different: a mud race for women by women. At Mudderella, no one is going to knock you off a wall if you're in the way of his or her goal time. This race allows you to grab a group of your friends and work towards your goal together: Overcoming obstacles, literally and figuratively.
If you, like me, have never done a mud race before, fear not. Here's what you can expect:
There will be 12-15 obstacles that will that put your physical strength, teamwork and mental grit to the test. Take a glimpse at the obstacles here.
You're going to get muddy. The obstacles are made of and covered in mud. Don't wear your freshest shoes or your favorite outfit.
You will be able to clean yourself up afterwards before you head home
There will be beer at the finish line – if that's something that you're into
How do I train for this?  
Work on pulling and grip strength. A few of the obstacles require some upper body strength to pull your body over something including Charlie's Angles, Rise of the superhero and the strong wall. Use these exercises from Muscle and Fitness to increase your grip strength.
Do some bear crawls: you'll be crawling under some barbed wire to accomplish the Eye of the Tiger Obstacle. Work on crawling and your core strength with this move.
Get comfortable asking for help: There will be some obstacles that you won't be able to accomplish solo. Use your team, girl-squad and the kindness of strangers to overcome obstacles that you can't do alone. The surprise party is a pit of muddy water "that varies between stable ground and deep muddy pits." It's best to be arm-in-arm with someone who is on stable ground when the bottom drops out beneath you.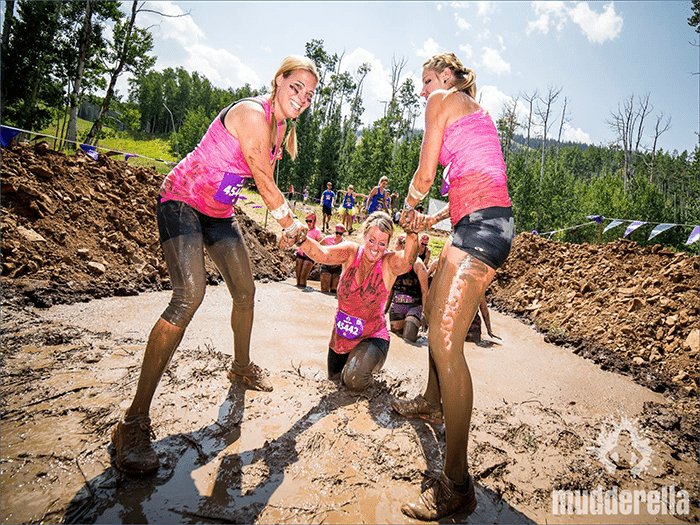 Get that cardio up, lady! It's not called a mud RUN for nothing! Between obstacles, you're going to be running. The distance is more than five miles. If you need to take breaks, you can, but if you want to run 8-minute miles in muddy shoes, train in advance.
Want to do the Mudderella race with us? Sign up here and add yourself to team aSweatLife!
[Giveaway is now closed! Congrats Jennifer A.]
Let us know!
Did this post help you get closer to achieving one of your goals?