Become a Morning Person With Little Green Dot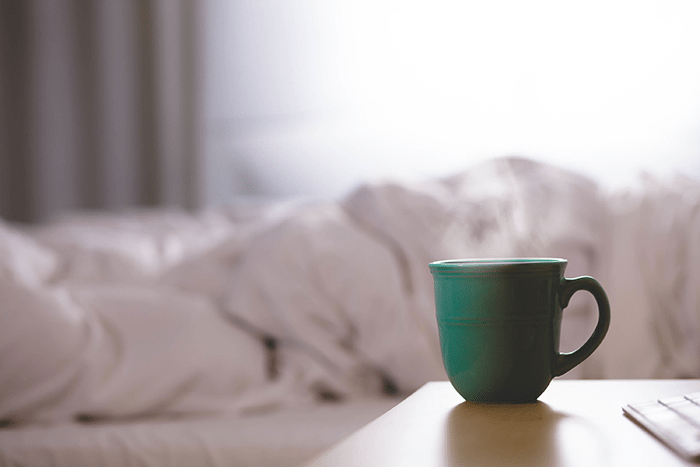 What does your ideal morning look like?
Militza Maury, founder and editor of wellness, eco-friendly website Little Green Dot poses this question to participants in her free* online course "How to Become a Morning Person."
Little Green Dot offers a variety of green advice — including everything from recipes to beauty tips to home décor suggestions — for busy, working people. But in just 11 easy emailed lessons,  Maury's 28-day course on becoming a morning person outlines a variety of recommendations for how to get more done in your day.
Accomplishing more in your day starts with becoming a morning person, which isn't an easy feat. We've written about it before, and the tips in our previous article provide a solid base for the in-depth lessons Maury unearths in her course.
For course participants, "How to Become a Morning Person" begins with identifying your personal goals. Why do you want to become a morning person? What are the psychological, societal or physical roadblocks that are preventing you from doing so? Rather than consuming media in the morning, what can you create with the extra time afforded you?
In the 11 lessons in the course,  Maury outlines five key aspects of becoming a healthier morning person who gets more accomplished throughout the day.
Sleep hygiene
Nearly everyone strives to have great hygiene. But sleep hygiene? How can you have good hygiene while you're catching some z's?
As it turns out, you can. Maury explains that on average, 36 percent of one's life is spent sleeping. When you get the healthy, right kind of sleep — hence the term "sleep hygiene" — your brain goes through a type of detox.
In the first few lessons, Maury explains how to keep a sleep journal, in which you can keep track of how long you sleep, whether you use your smartphone in bed and whether you wake up feeling refreshed, among other topics. In addition, she encourages each participant to create a sleep zone in his or her room and to relax before heading to bed.
Avoid hitting the snooze button
Falling asleep is challenging, but oftentimes waking up is even harder. We've all had days where we've repeatedly hit the snooze button, only to be jolted awake and out of bed upon realizing we have 30 minutes to make it to work.
Midway through the course, a few of Maury's lessons highlight how to avoid hitting the snooze button and focus on a new snooze button — your personal why behind becoming a morning person. She also gives five examples of stretches to help participants get out of bed and get their day started.
Stay active
Being a morning person is about more than sleep and hopping out of bed, though. It's about getting daily exercise. Maury emphasizes that exercise combats tiredness, and that like a muscle, you can train your willpower to be motivated.
By having a fitness goal and staying excited about it, you can improve your willpower to work out. In fact, Maury gives a few tips — like creating a music playlist and picking a workout clothing style — for remaining driven. In addition, a few of the lessons include videos of stretches or other exercises so you can mix up your workout routine.
Eat to have energy
Having the vitality to regularly exercise means adopting a mindful nutrition plan. Eating foods that are high in Omega-3 fatty acids and filled with nutrients will give you lasting energy to finish your goals each day.
It's challenging to suddenly revamp your diet, so Maury advises participants to take small steps, like upgrading one meal per day. She also offers a few websites and blogs for healthy recipe options, and near the end of the course, she gives participants a free Little Green Dot recipe book. For great recipe options from us, and to adopt one healthy meal each day, you can subscribe to the Lunch Bunch.
Meditate and be mindful
It's not enough to just be physically fit — you need to be mentally fit, too. Throughout the course,  Maury regularly discusses mindfulness and meditation. As a challenge, she tells participants to try meditating 10 minutes per day for 10 consecutive days.
Meditating can often seem like an impossible task, but Maury makes it easy. All you need is a quiet space. Once you're ready to begin, close your eyes and breathe deeply. Try focusing your attention on three things: what you're grateful for, how you want to impact others and your goals for the day.
Sometimes it seems as though there aren't enough hours in a day to accomplish everything you want. By signing up for Little Green Dot's "How to Become a Morning Person" course, you can learn tips for starting your morning off right, feeling healthier and achieving more each day. Click here to sign up for the 11 lesson, 28-day course.
*At the time this post was published, the course was offered free of charge. There may be a fee for this course in the future.
Let us know!
Did this post help you get closer to achieving one of your goals?