Tips to Successfully Follow a Training Plan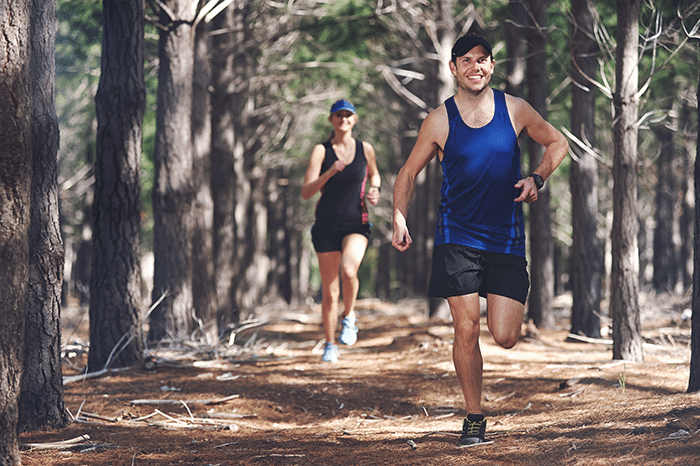 You've picked a race, identified a training plan and now you're going to follow the exact plan for the next several weeks, day-after-day. Sounds pretty simple, right? Wrong. Many times, we embark on a training plan mentally strong (and even enthusiastic), but forget that a lot of preparation goes into being able to follow a specific plan everyday over the course of a few months.
To maximize your time training and following a plan, it takes shifts in your daily routine, adjustments to your social schedule, a more strict diet plan and a lot of self-discipline. With a few failed attempts at following a training plan whether it's for a triathlon, running race or strength program, I've compiled tips to help you reach training-program success.
How to successfully follow a training plan:
Step 1: Break it down
16-week training schedules or 24-day diet challenges (for example) can be daunting. Mentally, we envision how awesome it would be, or will be, to commit and successfully complete the entire plan. In order to achieve the ultimate success we envision in our head, break down the plan by day or by week. Having smaller feelings of accomplishment by taking it one day at a time will help foster your commitment to the plan. Plan how you'll be successful tomorrow and continue on a path of baby steps towards the end-goal.
Step 2: Enlist a friend
You're bound to hit mental road blocks whether the weather is terrible and you're due for an outdoor tempo run, you're tired because you had a long day at work or you need to skip drinks with friends because you have a long run in the morning. Whatever it is, we're stronger with support. A friend (or training club, or teammate) who's in the same position as you will mentally help you stay on track. The important part about enlisting a friend is selecting someone who isn't afraid to hold you accountable. If you decide to train with your BFF and you're both ok skipping that long run for a 2-hour coffee break … well, you might be in trouble.
Step 3: Adjust your schedule
Once you identify your goal race and training plan start-date, take a look at the weeks in between and see where there might be conflicts in your schedule. Let's say that you have a destination wedding in June and your 20-miler is on tap for Saturday. Plan well in advance, how you can fit both into your schedule. Do you arrive a day early and explore the city by foot while logging your 20-miles? Do you plan your run the day before you leave, giving yourself a much deserved rest day on your trip? Identifying sticky situations in the beginning allows you to mentally prepare for overcoming the challenge, but also helps you devise a new plan so you can stay on track.
Step 4: Recognize the give and take
Committing to a training plan is adding a whole new layer to your every day responsibilities. Recognize that when you commit to training, give and take in other areas of your life will be necessary. You simply can't do it all. Identify why you want to be successful over the course of your training and acknowledge in advance what you need to put on-hold to make yourself successful. Every marathon runner knows weekends are for long runs. That means during those 16 weeks of training, your social life on Friday nights will be put on the back burner so you can eat healthy and get plenty of rest the night before your long run. Openly share your goals with friends, family and co-workers who can support you in the trade-offs your making during training, rather than distract you from reaching your goal.
Step 5: Identify the important workouts and commit
Every training plan has key workouts that if you miss them week-after-week, you simply won't be successful. For example, if you're training for a marathon and you skip your long run three weeks in a row, you're going to see set backs in your plan. Or, it will result in injury when you try and pick-up where you left off. Know going in, the workouts you need to get done in order to prepare your body physically for race-day. Give these workouts priority each week and build your training around making these "key workouts" your best effort.
Picking a training plan is easy. Staying on track for weeks at a time is tough, both physically and mentally. When you stick with a plan, you not only go into race-day feeling prepared, but you'll have so much pride and confidence in yourself. Committing to a training plan, and executing, is more gratifying (and challenging) than actually crossing the finish line.
I'll be kicking off IRONMAN 70.3 training on February 1st and look forward to sharing my journey with you!