Staying Hydrated in Cold Weather
(Disclaimer: I received the OrangeMud HydraQuiver review as a BibRave Pro. Check out Bibrave.com to learn more about becoming a BibRave Pro (ambassador) and also to find and write race reviews! As always, I only discuss products that I would recommend)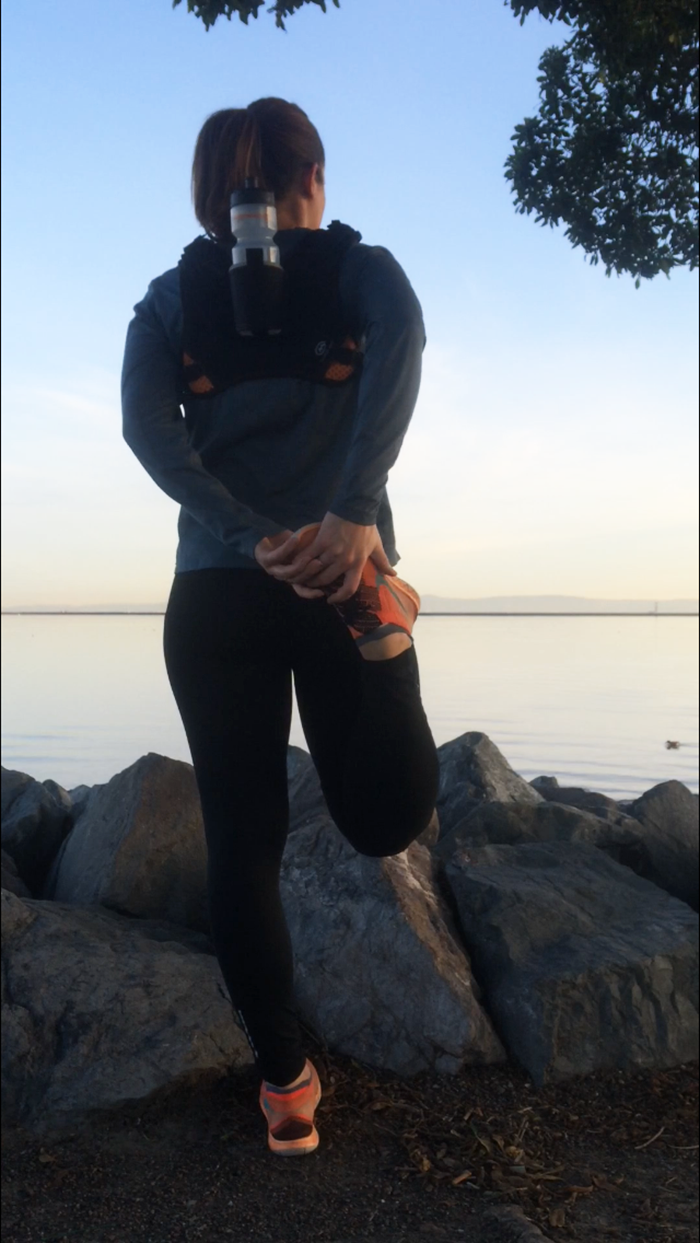 Because I'm a certified crazy person, I'm signed up to run the F3 Half Marathon … in Chicago … on the lakefront … in January. I guess you could say that sometimes my desire for bragging rights blurs my rationality. Regardless, for good or for bad (but mostly for good), that means I have to get outside and train.
Maybe you're training for a race this winter, or you made a running resolution, or maybe you're just trying to #getouthere – no matter what, it's important to keep hydration a priority in these colder months.
You might say, "But Cass, I don't sweat very much in the winter anyways! I don't need as much water. Water is for sissies."
Water isn't for sissies! Water is for winter warriors.
Last time I checked, sweat rate is determined by a lot of factors, and the surrounding temperature is just one of them. Athletes are often just as likely to become dehydrated during winter workouts as they are with summer ones, even if your sweat isn't as noticeable.
Sweating aside, there are a handful of reasons why athletes are at risk for dehydration while training in the cold.
Cold air has less moisture than warm air. When you inhale and exhale in the cold, the dry air outside of your body steals some moisture from your warm and cozy lungs.
Lower temperatures trick our bodies and brains into ignoring our need for fluid; by the time you actually feel thirsty, you are pretty far behind in the hydration game.
Due to blood flow constriction and higher blood pressure, you pee more in colder weather. Yeah, I said that. I'm no scientist, but it only makes sense that peeing more often would contribute to dehydration.
This winter, I have been using the OrangeMud HydraQuiver to keep me hydrated during my outdoor escapades. In the past, I usually only ran 3-5 miles in the cold. Now that I have to add in longer runs for half marathon training, the HydraQuiver has been a savior.
If you plan to get outside this winter, here's a few reasons to invest in a hydration pack:
1. Let's start with the painfully obvious: there are fewer water stops available. And you don't really want to be that guy who has to stop in and buy water at a store along the way. In the past, I used to stop into Starbucks if I needed to buy a bottle of water (if I pay for it with an app, it's basically free, right?). Not only does that cost add up over time, it also would break my momentum and motivation to get back outside. And if I didn't stop … well, I didn't drink, which isn't a good solution, either.
2. Bottles of water take a while to freeze over. I mean, if I'm outside long enough for a bottle of water to freeze over, it's time to go home, amIright? There are a lot of hydration packs out there, but I particularly like the HydraQuiver because the bottle is larger in volume than the bottles on most fuel belts and therefore it takes longer to freeze.
3. They may lack in style, but they make up for it in comfort and functionality. I'm not going to lie, my boyfriend makes fun of me whenever I wear this thing. I have tried waist belts during my outdoor runs in the past but they would bounce a lot during my run and annoy me. I've also tried carrying a water bottle in my hands during winter runs, but my hands are often the first parts of my body to lose warmth, and holding a cold water bottle certainly wasn't helping. Being able to carry the water on my back with the Hydraquiver is a huge plus – it doesn't move, it isn't irritating, it's super lightweight and it gets the job done. It also gives me a snug spot to put my phone, keys and other essentials (like mini donuts … just kidding?).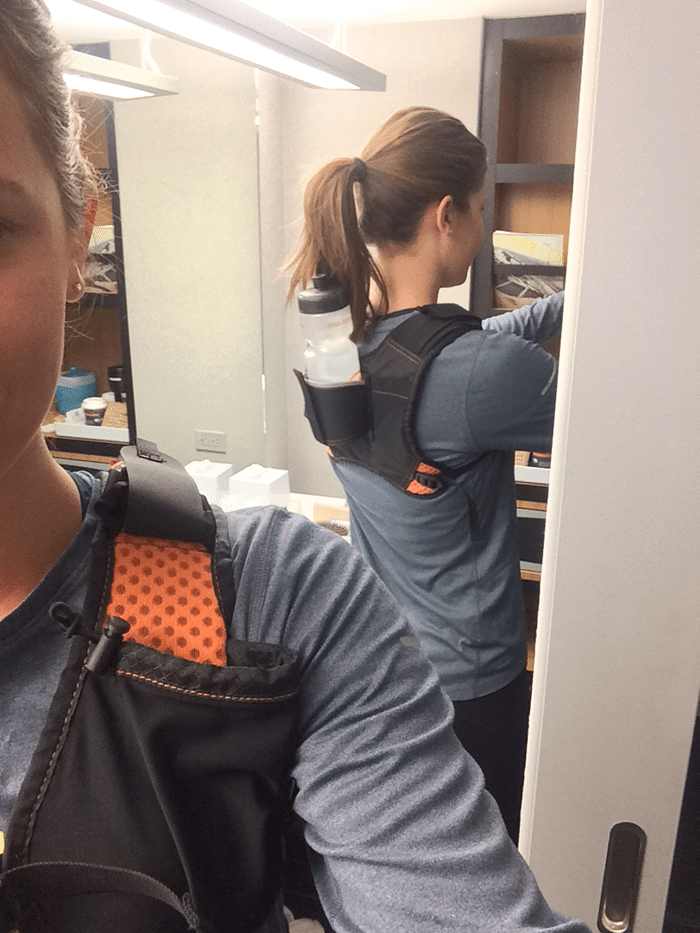 4. Dehydration sucks. Water is an essential part of everyday life and plays a large role in bodily functions (after all, we're made up of 55-65 percent of the stuff). Even mild dehydration can lead to headaches, dizziness and muscle cramps – no thanks.
No matter if you're using a hydration pack, belt or a handheld water bottle, it's important to remember that staying hydrated (and warm!) is a key to your winter running success. See you out there!
Let us know!
Did this post help you get closer to achieving one of your goals?